With German President Ditching Sochi, What Will The U.S. Do?
With less than two months until the opening ceremony in Sochi, the U.S. has yet to announce who will lead its delegation to the Games.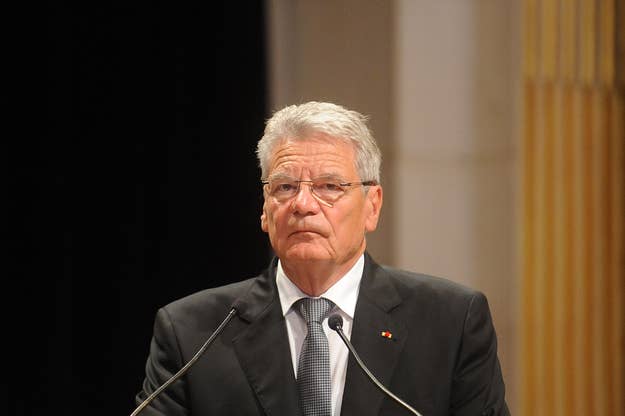 A record number of world leaders flocked to the London Olympics last summer, but reports Sunday indicating German President Joachim Gauck will not attend the Sochi 2014 Olympics could be the first sign that Russia's human rights record could hurt turnout among dignitaries at the games.
Gauck's move raises questions of whether other heads of state will forgo attending the Winter Olympics in protest of the host nation's human rights policies.
More than four months before the opening ceremony in London, for example, the White House had announced that First Lady Michelle Obama would be leading the U.S. presidential delegation to the games, saying at the time, "It is traditional for a delegation to travel to the Olympic Games to represent the United States."
However, the White House has not yet revealed plans for a U.S. delegation to Sochi — now less than two months away. Asked Sunday about the Obamas' plans for the games, White House spokesman Shin Inouye told BuzzFeed only, "I don't have any scheduling/travel announcements at this time."
Along with the first lady, over 100 other world leaders attended the London Games, including Gauck, German Chancellor Angela Merkel, Japanese Prime Minister Yoshihiko Noda, and Russian Prime Minister Dmitry Medvedev.
Gauck's decision is seen as a response to the Russian government's violations of human rights and harassment of political operatives among the opposition, but a spokesperson for the president said it was not intended to suggest an outright boycott of the games, German publication DW reports. The German team will still compete at the games.
Russia has faced intense criticism across the globe for its recently enacted anti-LGBT "propaganda" ban, leading LGBT activists and their allies to boycott the games and, in turn, call upon world leaders and major corporate sponsors of the Games to do the same.
President Obama, too, has criticized the anti-LGBT policies, saying, "Nobody's more offended than me," but said a boycott of the Games would not be fair for athletes who have devoted their lives to training. At the time, Obama said gay and lesbian athletes bringing home medals would be a satisfactory rejection of the laws.
Days after Obama's remarks, British Prime Minster David Cameron echoed the sentiment, ruling out a boycott by the United Kingdom, despite pressure from popular comedian Stephen Fry and other LGBT advocates to reject the games.