A federal judge struck down Oregon's ban on marriage for same-sex couples Monday, and with the state's decision not to appeal the ruling, marriages began immediately after noon local time.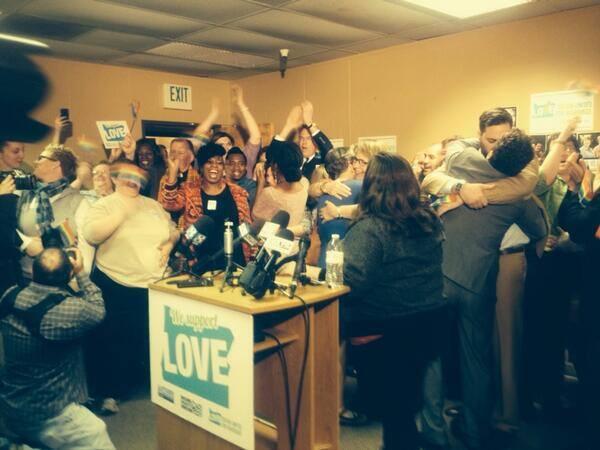 Julie Engbloom (left) and Laurie Brown (right) were married at the Melody Ballroom in Portland. They were the first same-sex couple to wed after the ruling, according to Oregon United for Marriage. And here they are, embracing.
Jeff Salchenberg (left) and Paul Reinwand (right) kissed and embraced after they were married in Portland. And here's another couple, Julia Fraser (left) and Jessica Rohrbacher (right), during their marriage ceremony. Many same-sex couples lined up outside the offices of county recorders prior to the ruling, hoping to be among the first to receive marriage licenses. Paul Rummell and Benjamin West, one of the couples who brought the lawsuit challenging the ban, took a pedicab to a nearby county recorder to apply for their marriage license.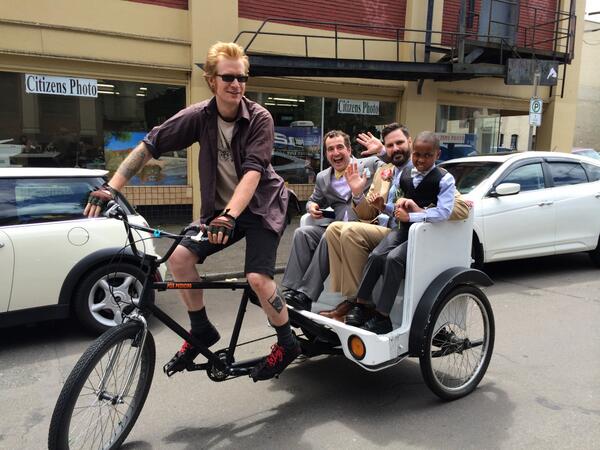 Here they are filling out the marriage license application.
And, then, they were finally married.