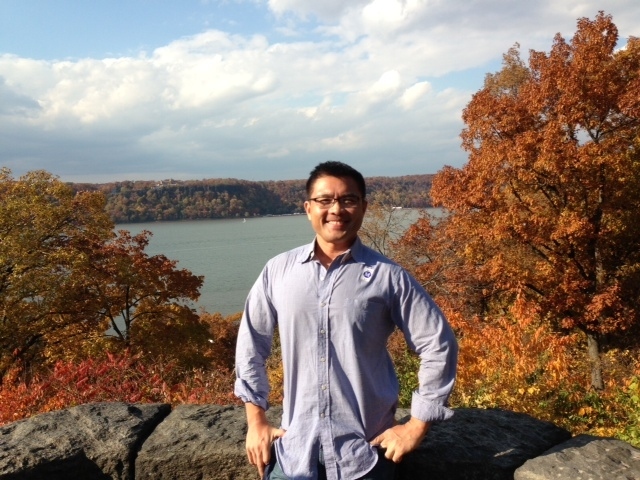 A 24-year-old Queens man has been arrested and charged in connection with the attack of a gay journalist in Midtown, police said.
Leighton Jennings, 24, of Jamaica, Queens, has been charged with assault for allegedly attacking journalist Randy Gener in the early hours of Jan. 17 near Times Square, authorities told BuzzFeed.
Police did not include additional hate crimes charges, but said Wednesday the possibility of anti-gay bias in the attack is still under investigation by the New York Police Department's hate crimes unit.
Gener, 46, remains hospitalized in stable condition after the attack. He was apparently punched in the face and fell to the ground, badly hitting his head which resulted in a skull fracture and swelling in the brain, according to police. Gener cannot remember the attack, Jessica Blair-Driessler, his sister, said.
Leighton allegedly fled from the scene of the attack — near West 54th Street and 7th Avenue — in a silver four-door car with Mississippi license plates. Police released a sketch of the suspect on Monday after the hate crimes unit was assigned the case.
Gener may face a long road to recovery with additional brain surgery and rehabilitation. Doctors expect him to remain in rehab for up to a year, according to his family.
"It was just a senseless crime," his husband, Stephen Nisbet, previously told BuzzFeed.