During a speech before students assembled at Wilson High School's second annual Pride Day event Wednesday, Principle Pete Cahall came out as gay — an announcement that was met by a huge, emotional applause, The Washington Post reports.
Cahall thanked his students for inspiring him to come out. "I want to say publicly for the first time because of your leadership, care and support that I am a proud gay man who just happens to be the principal of Wilson High School," he said. Mayor Vincent Gray and City Council member David Catania stood beside Cahall during the event.
Both Gray, left, and Catania, right, stood at Cahall's side during the speech.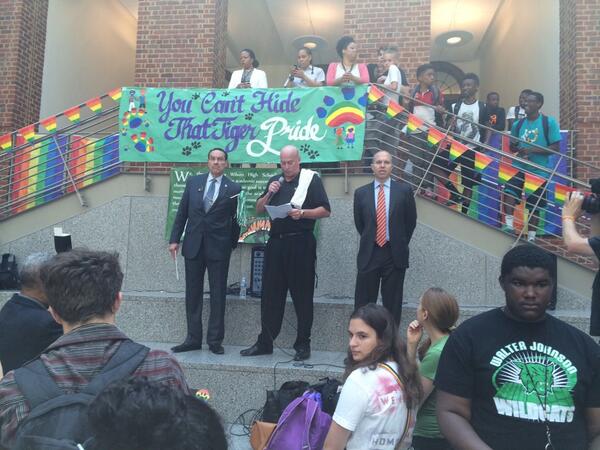 Students assembled at the event cheered Cahall's announcement, some of them hugging him, according to the paper.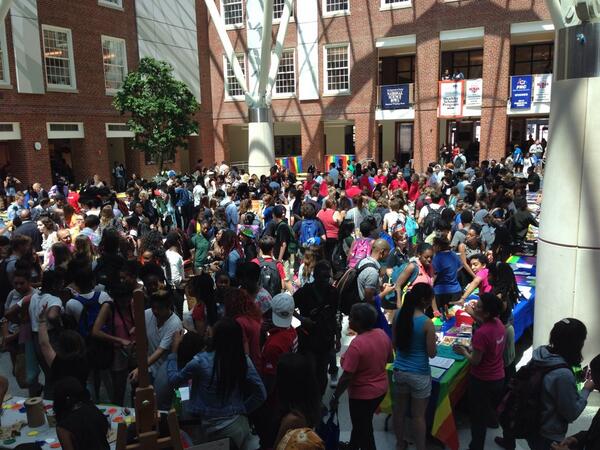 Gray and Catania also congratulated Cahall on Twitter, saying he is proud of Cahall and that "he has my full support."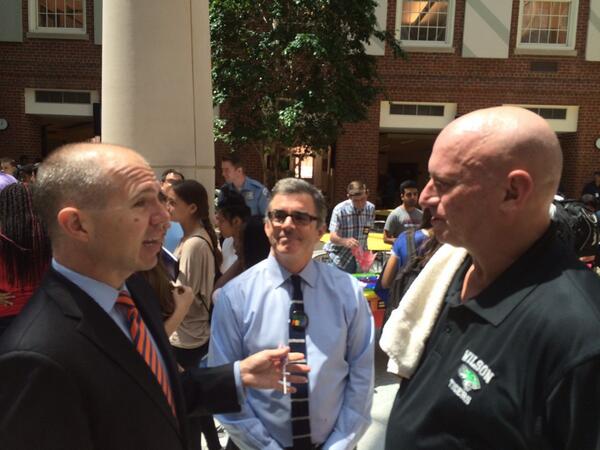 And students in the school's GSA applauded Cahall.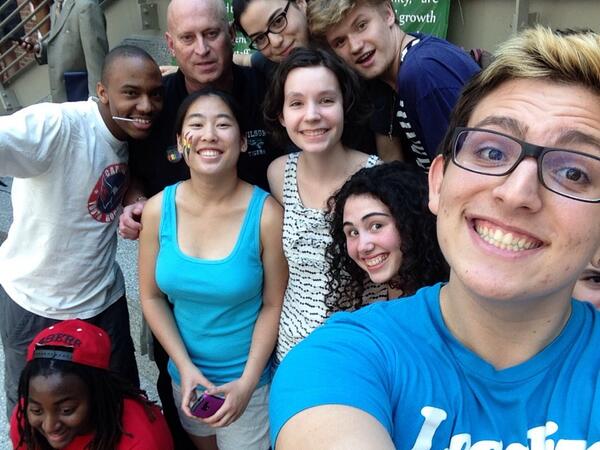 "I have hid in the shadows, but I am liberated today to be me and let myself be me without fear, retaliation or consequence. I feel safe and want all of my students and staff to be and feel safe," Cahall said.