French President Will Not Attend Sochi Olympics; U.S. Still Mum On Plans
President François Hollande and other leading officials are ditching the games, but the nation's foreign minister offered no explanation for the move. So far, the United States has still not announced its own plans for a delegation to Sochi.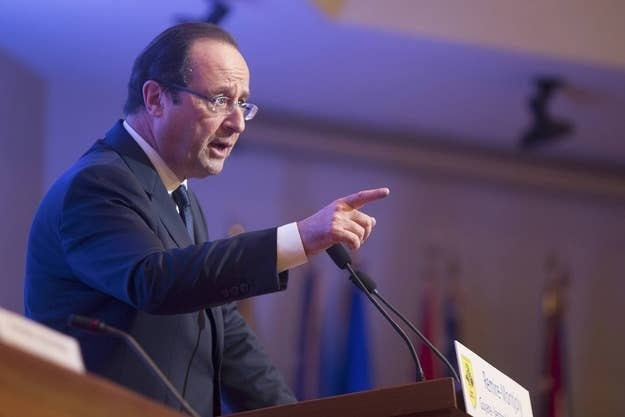 French President François Hollande will not attend the 2014 Winter Olympics in Sochi, Russia, the European nation's foreign minister said Sunday, according to Europe 1 radio.
"There are no plans to attend," Foreign Minister Laurent Fabius told the station. "Top French officials have no plans to be there."
Fabius offered no explanation for the decision to ditch the games, according to Europe 1, which suggested it might be due to Russia's controversial anti-LGBT "gay propaganda" ban. France's Sports Minister Valérie Fourneyron expressed concerns about the law to her Russian counterpart in August.
Hollande attended the Summer Games in London, along with a record number of other world leaders.
The move comes a week after German President Joachim Gauck announced he would not attend the games, and with the clock ticking down to the opening ceremonies Feb. 7, questions remain about what other world leaders intend to do.
Last year, the U.S. announced First Lady Michelle Obama would attend the Summer Games in London over four months in advance, but so far, there are no plans or announcements for travel to Sochi, a White House spokesperson confirmed to BuzzFeed Sunday. It is traditional for a delegation to travel to the Olympic Games to represent the U.S., according to the 2012 announcement.