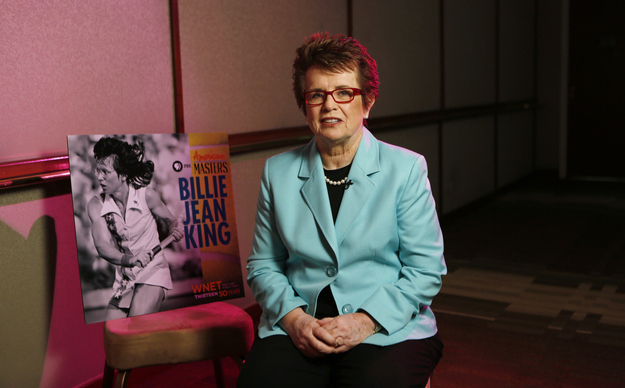 Out tennis champion Billie Jean King will not attend the opening ceremonies at the Sochi Winter Olympics on Friday due to her mother's health.
"With my mother in failing health, I will not be able to join the U.S. Presidential Delegation at this week's opening ceremonies of the Sochi Olympics," King said in a statement Wednesday. "It is important for me to be with my mother and my brother at this difficult time. I want to thank President Obama for including me in this historic mission and I look forward to supporting our athletes as they compete in Sochi."
King was set to attend the opening ceremonies Friday as part of Obama's presidential delegation to the games, which will be led by Janet Napolitano, the president of the University of California and former secretary of the Department of Homeland Security.
Caitlin Cahow, an Olympic silver medalist and bronze medalist in women's ice hockey, will take King's place in the opening ceremonies instead of the closing ceremonies on Feb. 23, according to White House Spokesman Shin Inouye. The opening delegation will also include Michael A. McFaul, U.S. Ambassador to Russian; Robert L. Nabors, Assistant to the Obama and Deputy Chief of Staff for Policy; and out Olympic gold medalist figure skater Brian Boitano.
"The President appreciates the willingness of Caitlin Cahow, originally named as a member of the delegation in the closing ceremonies, to instead serve as a member of the delegation for the opening ceremonies," Inouye said. "Ms. Cahow, along with former Secretary Napolitano, Ambassador McFaul, Mr. Nabors & Mr. Boitano, will represent us well."
King was one of three out gay olympians named in the delegation -- including Cahow and Boitano -- which many interpreted as a statement opposing Russian's anti-LGBT laws.