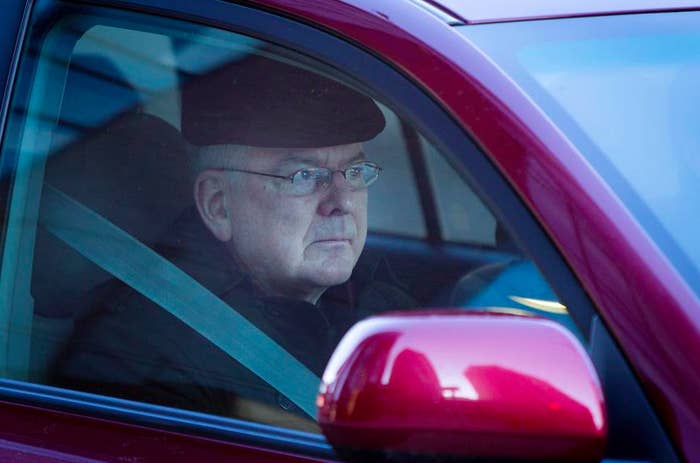 A Roman Catholic archbishop in Minnesota who has been outspoken in his opposition to LGBT rights is under investigation by the church after facing allegations of sexual relations with other men, including priests, the Minneapolis StarTribune reports.
Twin Cities Archbishop John Nienstedt is accused of sexual relations with several men, including priests, seminarians, and others, according to "multiple allegations" made several months ago. In a statement Tuesday, Nienstedt said he directed the Archdiocese of St. Paul and Minneapolis to conduct an independent internal investigation on himself and denied the claims.
"These allegations are absolutely and entirely false," Nienstedt said in the statement. "Nonetheless, I ordered Bishop Lee Piché to oversee an independent, thorough investigation and that he hire an outside firm unaffiliated with the Archdiocese to conduct the investigation. The allegations do not involve minors or lay members of the faithful, and they do not implicate any kind of illegal or criminal behavior."
In 2012, Nienstedt led a coalition supporting a constitutional amendment banning marriage for same-sex couples. The archbishop called upon Catholic voters in the state to approve the measure and reportedly committed $650,000 in church funds to infuse the campaign. The proposal ultimately failed.
The investigation into possible sexual misconduct is ongoing, according to Nienstedt. Additionally, he noted in the statement that the Apostolic Nuncio in Washington D.C., who oversees Catholic bishops in the U.S., has been informed of the investigation and will be notified of its results when it is completed.
Auxiliary Bishop Lee Piché issued a separate statement, saying, in part, "Several months ago, the Archdiocese of Saint Paul and Minneapolis received claims regarding alleged misbehavior involving Archbishop John Nienstedt. The claims did not involve anything criminal or with minors."
The accusations and information on the investigation were first reported by Commonweal magazine. According to the magazine's report, Minneapolis-based law firm Greene Espel is conducting the archdiocese's investigation. The archbishop's former top canon lawyer, Jennifer Haselberger, told Commonweal she believes investigators have obtained "about ten sworn statements alleging sexual impropriety" dating back to Nienstedt's role as a priest in the Archdiocese of Detroit in the 1990s to his current role as archbishop, which he assumed in 2008.
Just last December, Nienstedt temporarily stepped down while Minneapolis police investigated a separate allegation in which he was accused of touching a boy's buttocks during a confirmation ceremony in 2009. No charges were filed against him and police closed the case.
Messages were left with Anne Steffens, interim director of communications at the archdiocese, seeking additional information.