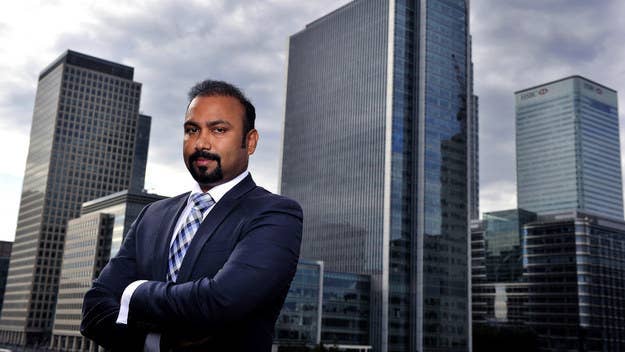 The telecoms giant Lycamobile has been raided by French police on suspicion of laundering millions of euros after BuzzFeed News revealed its suspicious cash movements last year. The London-based company, which sells cheap international airtime to millions of customers around the world, has always categorically denied any financial wrongdoing, but it funnels its money through a global network of companies so complex that even its own auditors have declared that they can't keep track of the cashflow. And the Tories have accepted donations of more than £2 million from its opaque coffers. BuzzFeed News has conducted a forensic analysis of Lyca's voluminous corporate filings to try to untangle the knotty finances of the Conservative party's biggest donor.
There's a black hole of £646 million in Lyca's accounts that its own auditors can't explain.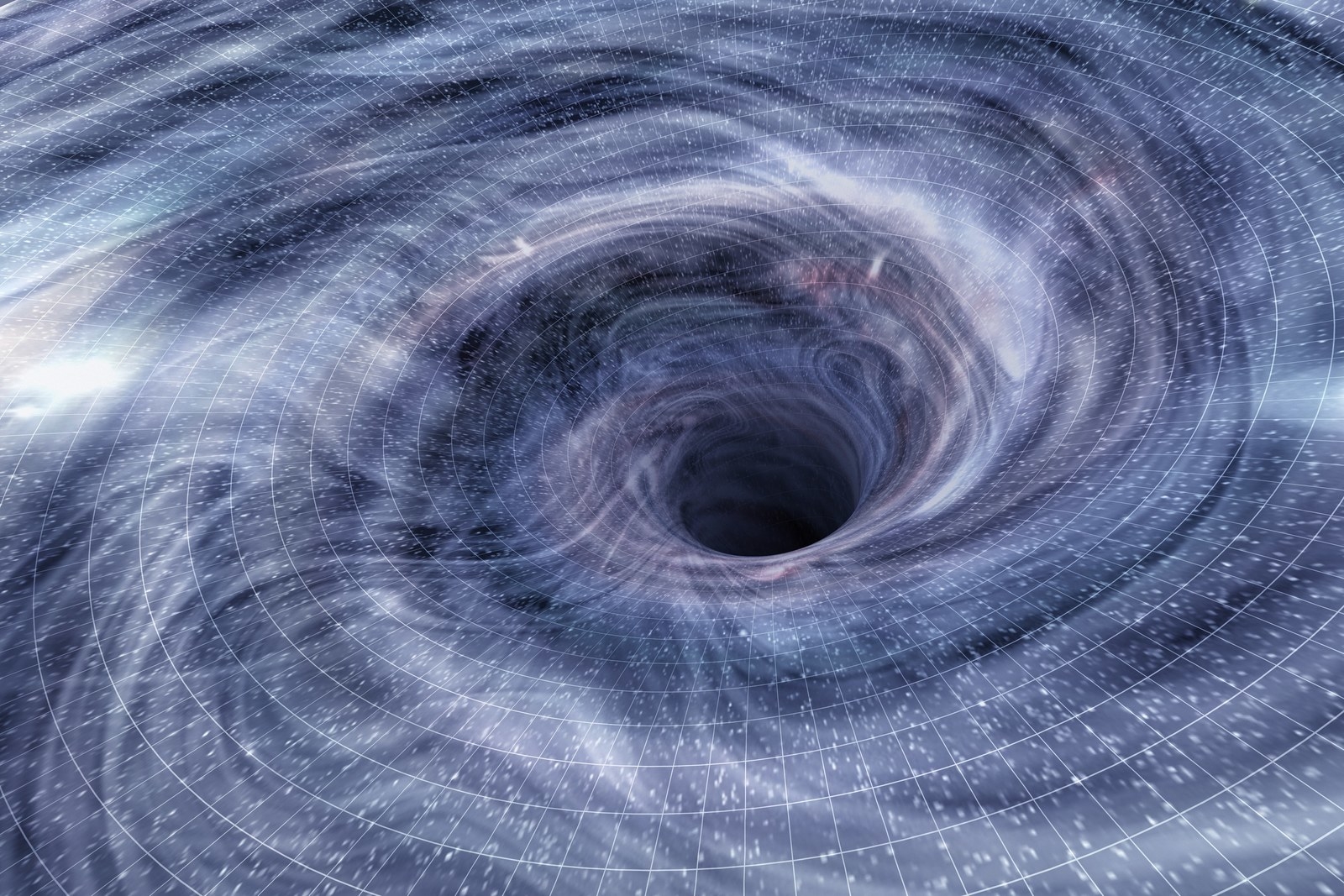 In the past two years, Lyca's auditors have declared it impossible to account for a total of £646 million that has flowed through the telecoms group. This money isn't simple cash: It's debt that one company in Lyca's empire owes another. In some cases, that debt may have bounced on from company to company, making it difficult to trace. In other cases, it has been hard to get to the bottom of how those debts arose – exactly what was loaned to whom, and when.
The accounting firm KPMG issued warnings in the accounts of 10 major Lyca companies in the UK and Ireland over the past two years, saying that managers had not provided "all the information and explanations we consider necessary for the purposes of our audit" in relation to these debts. As a result, the auditors declared themselves unable to account for the money those companies claimed to be owed by other entities within the group – amounting to a total of £646 million.


Independent experts said the convoluted movement of debt between multiple companies in the group made it impossible to put a firm figure on the total amount owed internally. "I've seen some fairly shoddy accounts, but these are in a class all of their own," said Alex Cobham, research director at the Tax Justice Network campaign group, who has studied Lyca's public financial records. "The story about the business is one of gross incompetence at the absolute best, and at the worst of terminal decline. The accounts show a global business, based on electronic value transfers, which is completely unable to account for the intra-group element of those transfers."

Lyca's global network of companies has been described as a "web of mystery and intrigue".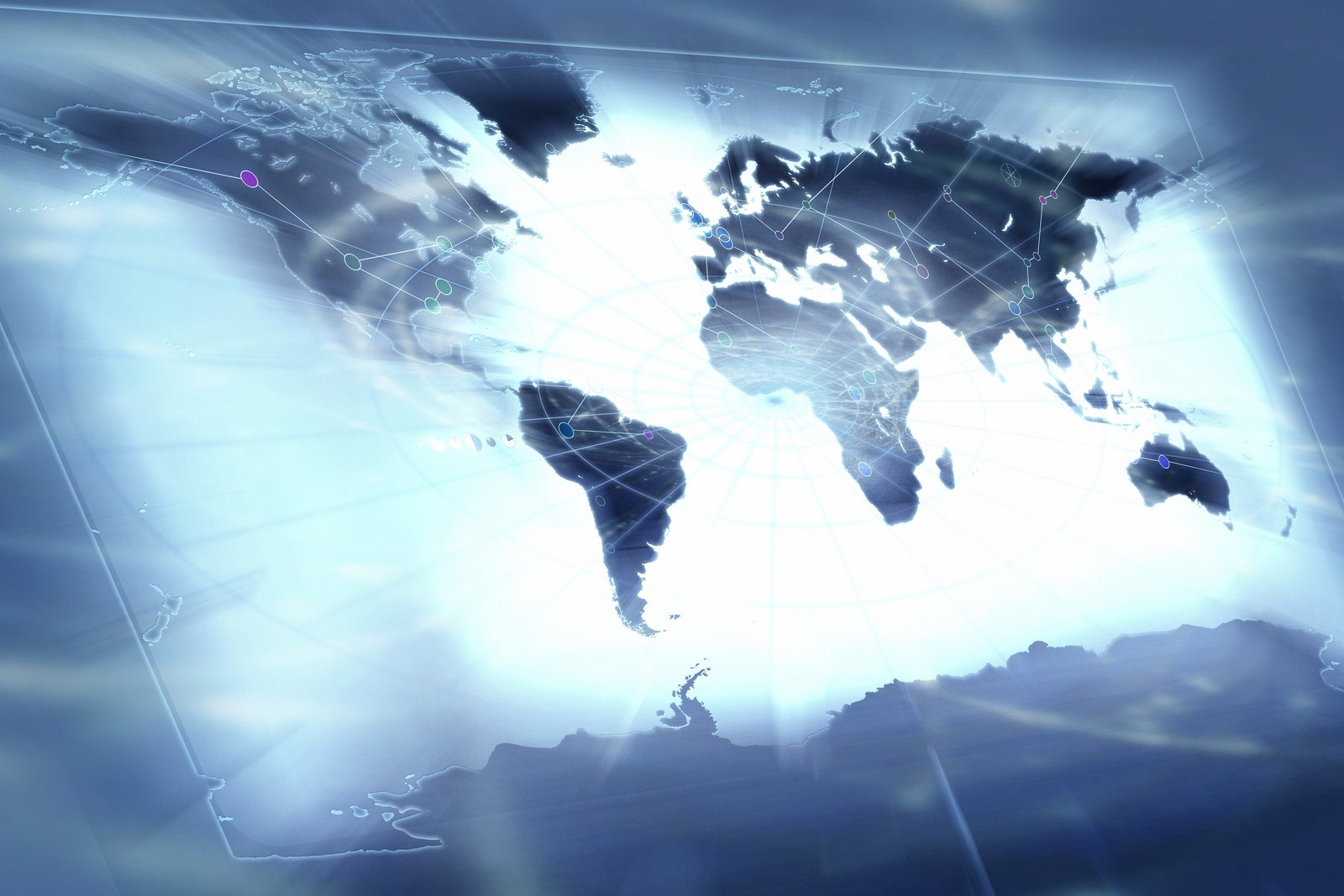 The Lyca empire, controlled from its Canary Wharf headquarters in London, is a sprawling network of more than 60 companies in 20 countries. The group reported an annual turnover of €1.5 billion in 2014. After studying its public accounts, Dr Atul Shah, an accountant and senior lecturer at Suffolk Business School, described the group's finances as "a complex web of mystery and intrigue".

Money continuously pings between companies in the Lyca group so chaotically that auditors have complained they can't keep up.
The above illustration charts the flow of funds between Lyca's nine main companies in Ireland, whose accounts provided the most detailed information about transactions within Lyca's global web of companies. This shows the dizzying movement of money around just one small corner of the group's byzantine corporate network.

Lyca's accountant, KPMG, issued warnings in the accounts of eight of these Irish companies, saying that the "complex nature" of this framework of related entities had hampered its ability to complete its audit of the amounts of debt these companies claimed to be owed.
"For the auditors, KPMG, to issue such a stinging qualification, which is an extreme measure, shows that even they could not uncover what is really going on in the business," said Shah. "Regulators should be asking a lot of very hard questions about [Lyca's] operations and viability."
The group's global revenues are pooled in the UK and Ireland before much of the money is sent offshore.
Lyca deposits revenues from companies around the world into its bank accounts in the UK and Ireland — but it has legally avoided huge tax bills by moving much of the money offshore to an arm of its empire based in the Portuguese tax haven of Madeira.
The company was labelled a "tax offender" two years ago by Labour's Margaret Hodge, then chair of the public accounts committee, who criticised the Conservatives for accepting its money. "No political party should accept donations from a company that avoids paying its fair contribution to the common good," she said.

After paying no tax at all for five years, Lycamobile UK declared a tax liability of £1.2 million in 2014 and last year it declared just over £2 million. In a separate filing, the group's holding company, which owns many of the entities in its offshore empire including in Madeira, set aside a further £9.5 million for potential unpaid taxes and fines in the UK.
Tax investigators at HMRC are currently scrutinising Lycamobile's finances after being passed evidence by Britain's National Crime Agency last year. The group is also battling the Belgian tax authorities in court over a VAT bill of €1.5 million.
Lyca buys hundreds of millions of pounds' worth of airtime from its own company in the tax haven of Madeira.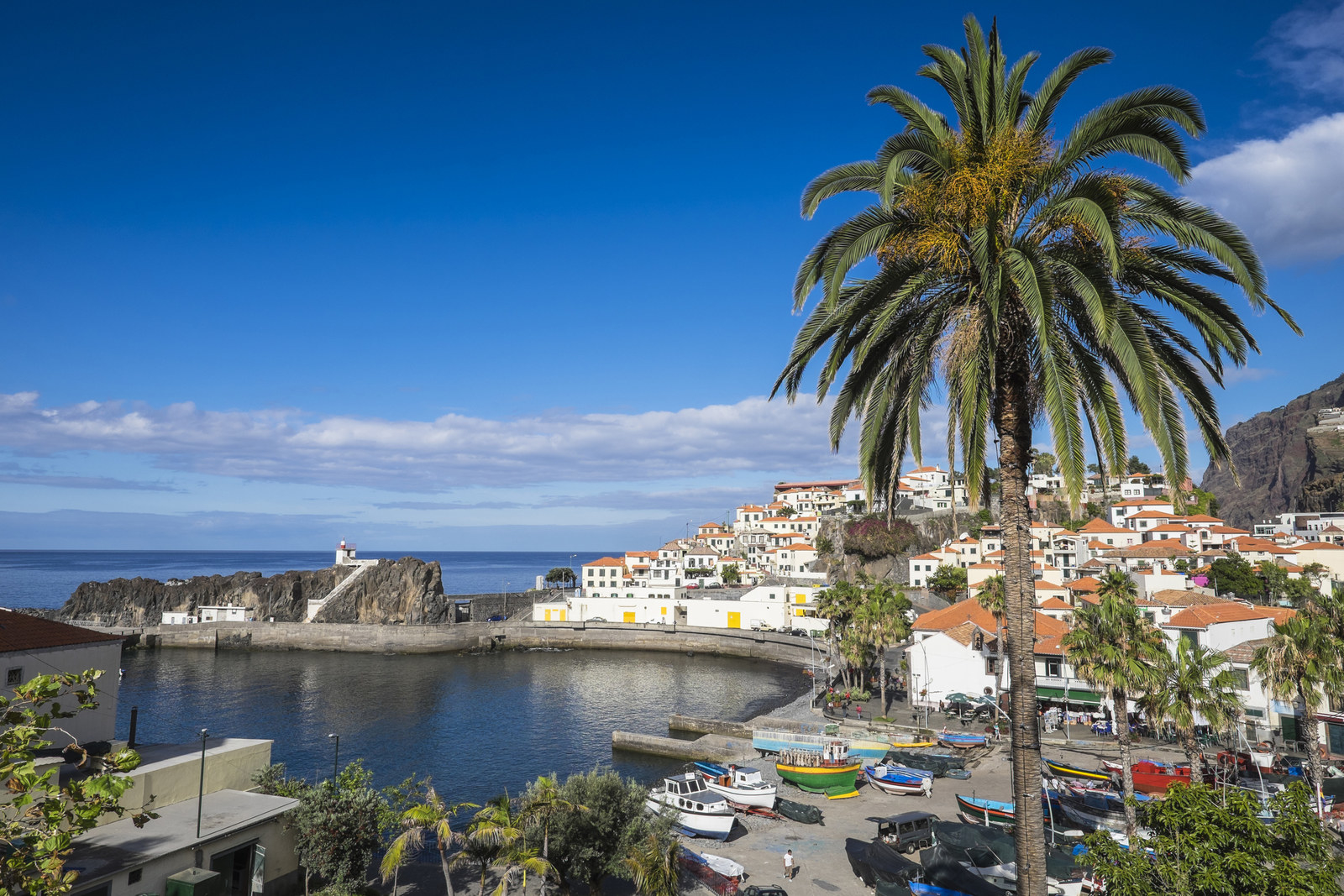 Lyca's method for moving money offshore is similar to the so-called transfer pricing system used by Google and Amazon to avoid tax. The group's Madeiran company, Lycatelcom LDA, buys airtime from other telecoms networks and then sells it on to the other Lyca companies at a high price.
"Transfer pricing is a common tax avoidance practice used by global companies to move profits between jurisdictions so as to minimise tax payments in any country," Shah explained. "It's often a massive hoax against fair-minded taxpayers. The fact that Lyca purchases airtime from the Madeira firm should definitely ring alarm bells."
The Portuguese company that sells the airtime to the rest of the group has just four employees but reported £433 million of turnover in its most recent filings. Lycamobile UK bought £81 million worth of mobile phone airtime last year from Lyca's Madeira company, public financial records show. Its French company sent €200 million – half its total revenues – to Madeira using this method over a 19-month period, police intelligence reports seen by BuzzFeed News reveal.
Anti-money-laundering officers in France questioned the "economic reality" of the price Lycamobile paid its own company for the use of its airtime, noting that "this company is to be found in a free zone in Madeira known for its tax advantages".
Regulators keep threatening to strike off Lyca companies for failing to file their accounts on time.
Filing company accounts every year is a legal requirement in the UK and Ireland, but 16 of Lyca's firms have been threatened with closure for failing to do so on time in the past year. One of its main Irish entities, Lycamobile Ltd, was struck off for this reason on 20 April 2016. Another Lyca entity in the UK, Gnanam Distribution Holding, was closed last year for the same failing. The group's main holding company in the UK has also failed to meet its legal requirement to file "consolidated accounts" giving an overall picture of its finances for the past two years, its own auditors have said.
Alex Cobham of the Tax Justice Network said Lyca's accounting lapses showed "the complete insufficiency of corporate regulation in the UK". He went on: "The deal, of very long standing, is this: Those running a business can benefit from limited liability, in exchange for providing a degree of transparency that ensures those doing business with them can have confidence in their financial stability. If a billion-pound business, not to mention a major political donor, can so clearly flout that deal, it's time to recognise the need for a major overhaul."
Lycamobile deals in huge amounts of cash, depositing rucksacks stuffed with up to £1 million a week at Post Office branches scattered across London.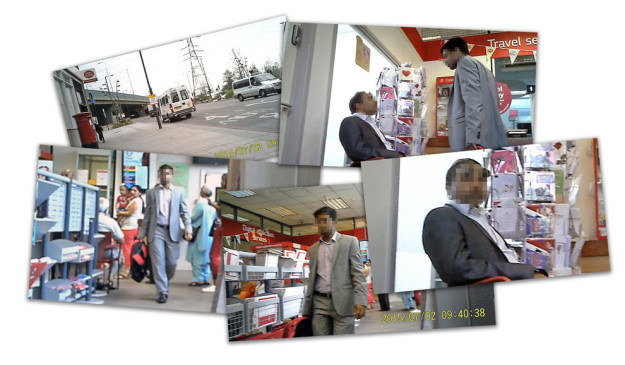 BuzzFeed News secretly filmed three Lycamobile bagmen last year making twice-daily Post Office cash deposits that experts described as "deeply suspicious". Lyca said the deposits were just "day-to-day banking" of legitimate takings from the sale of its prepaid calling cards, but the French authorities began probing the company's finances after the stories were published last October.
The company had already come to the attention of French customs officials over its bizarre cash-handling practices in 2006, when it was found to have paid van drivers to move bags of banknotes totalling more than €36 million over the border into Germany. The discovery triggered a four-year money laundering investigation. Lyca staunchly denied the charges at the time, and the case was eventually dropped due to lack of evidence in 2010.
Now French prosecutors suspect Lycamobile's offshore empire has been used to launder payments of €75 million from a network of alleged shell companies.
Analysts at the French anti-money-laundering unit have unearthed payments of tens of millions of euros into the accounts of Lycamobile Services – one of the group's two French businesses – from a group of alleged shell companies. They suspect the money may have come from "various networks laundering profits from crime". The funds were then paid into the accounts of Lycamobile Sarl, the group's other French company, which in turn transferred €200 million to Lycatelcom LDA in Madeira. Lycamobile Sarl also paid money into the accounts of Lycamobile UK, which has donated more than £2 million to the Conservative party since 2011.
Lycamobile has always insisted its business is completely above board.

Bosses did not respond to detailed questions from BuzzFeed News about the state of the group's financial records, but the group has always insisted its business is completely above board. Last year it defended its practice of making scattered cash deposits, vehemently denying any wrongdoing.
The company declined to respond to repeated requests for comment on the charges in France before this article was published. But in a letter sent several days later, its French lawyers strongly denied all the allegations and threatened to sue "all responsible parties" for damages. The letter said that Lycamobile "receives no cash payments from any of its business" in France and as such "the central theme of alleged money laundering relating to cash does not even arise". It continued: "No company of the Lycamobile Group has ever taken part in any criminal activity of this nature or any other nature whatsoever".
The lawyers said no action had been taken against Lycamobile itself by the French authorities and pointed out that the company had not been banned from trading, but did not address the fact that its accounts have been frozen or that its general manager and eight others have been charged. The company also strenuously denied the allegations in a statement sent the same day.