This Mini Frying Pan Is What Small-Kitchen Dreams Are Made Of
My preciousssss.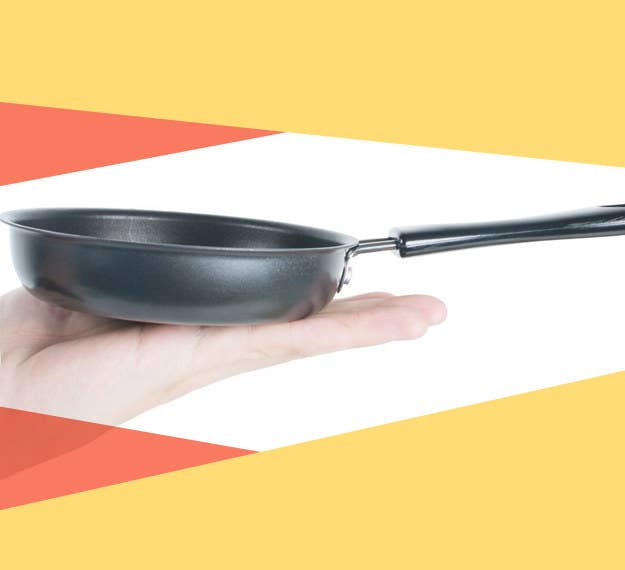 Anyone who tells you size doesn't matter is a liar.
Size is everything when it comes to this frying pan, which, as you can see, is only 9.5 inches long. NINE AND A HALF.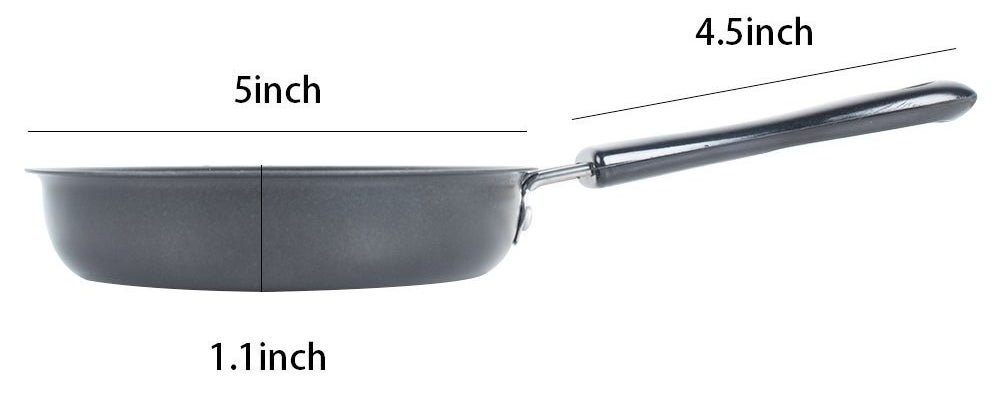 I live in a small Manhattan apartment that doesn't have much counter space OR a dishwasher, so the joy of having small-but-useful kitchen tools is up there with my train actually being on time in the morning.
Also, when I get home from work, I'm usually way too tired to cook a whole meat-based dish, but I still want something substantial. This pan lets me cook a perfect lil' egg I can quickly add on top of pasta, a salad, or a breakfast sandwich.
If you saw me trying to cook an egg in a larger pan, you'd understand why this is such a big deal. Instead of my typical Yolk Explosion™, I now have a perfectly crisp, normal-sized egg with an appearance that doesn't activate my gag reflex.
When I'm not feeling lazy AF, I also use the pan to make a nice crepe, burger, chicken breast, or side of veggies.
The fact that it's nonstick (and, again, so small!) means cleanup is quick and easy too — the egg slides right off without leaving behind a literal hot mess.