Hello, dear reader. So, other than gila monsters and coyotes, guess what exists in Arizona!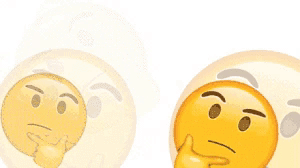 Just the TALLEST SINGLE-FAMILY HOME IN THE UNITED STATES OF AMERICA, which is now for sale.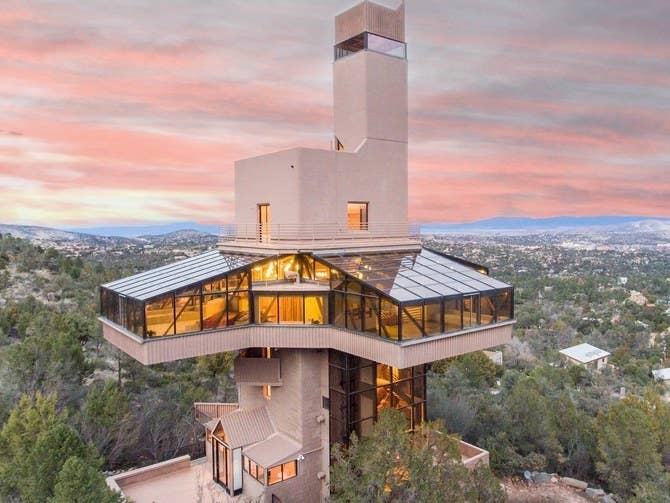 The 6,200-square-foot "house" (let's be real, this is a spaceship) is nicknamed "Falcon Nest" because it's so freaking tall — 10 STORIES, to be exact.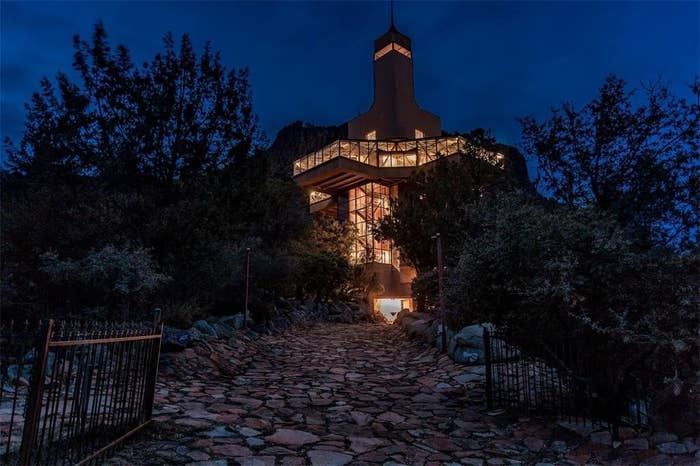 Located in Prescott, it's on the market for a cool $1.5 million, which gets you three bedrooms, four bathrooms, a great room, a kitchen, glass ceilings, and 360-degree views of more than 120 miles of scorpion-filled Arizona terrain.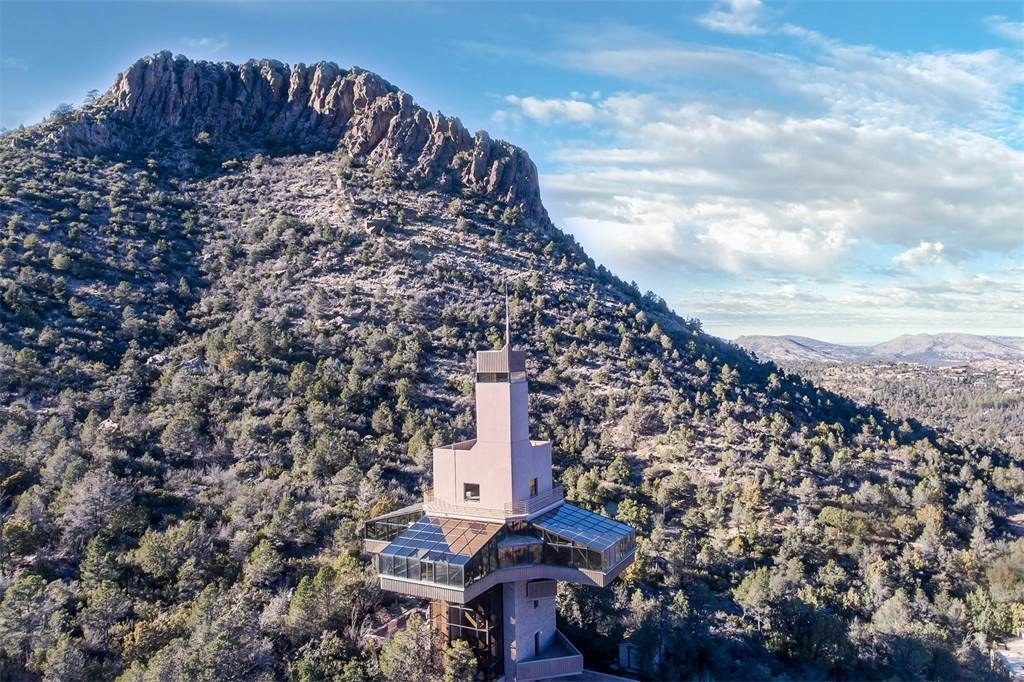 What does it look like on the inside, you ask, feeling like a peasant? It's...mostly beams, to be honest.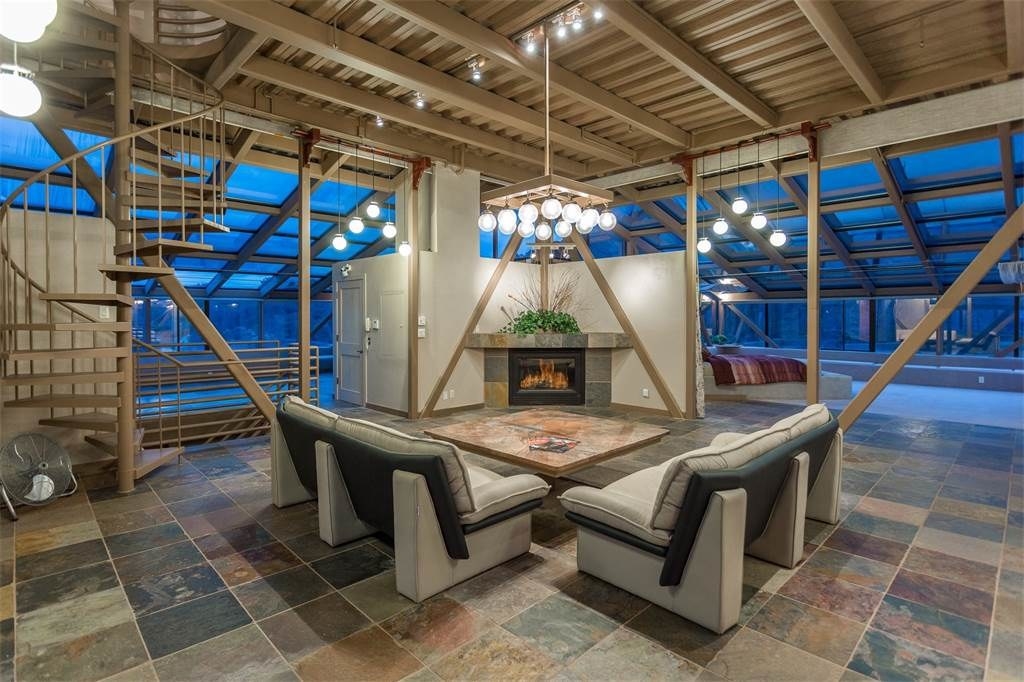 Like, beams everywhere.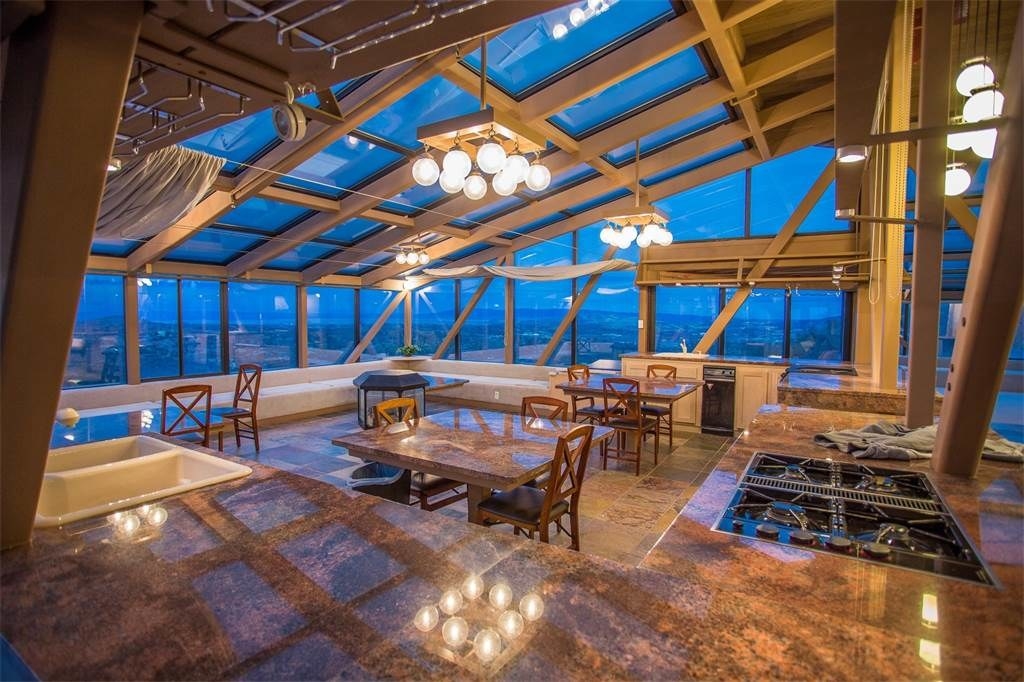 Yes hello, beams, we see you.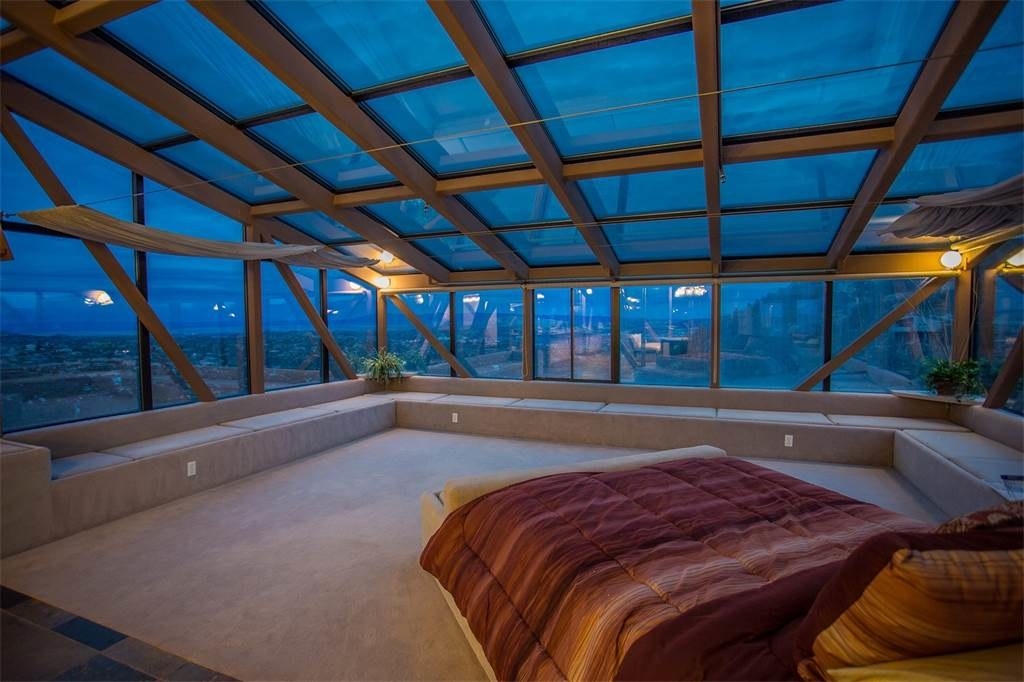 SURPRISE — more beams!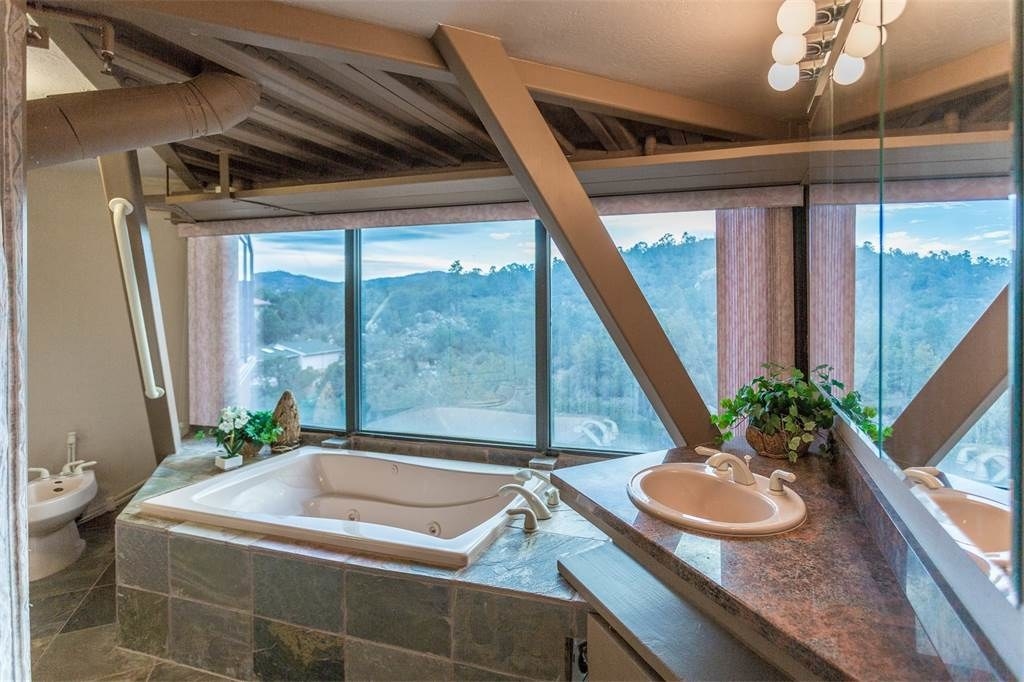 It actually is pretty spectacular (though, somehow it's nothing compared to this 27-story home in India), especially that sixth-floor solarium I'd spend the rest of my days gazing from on a hand-crafted mahogany rocking chair.
I mean, just look at this dreamy scene.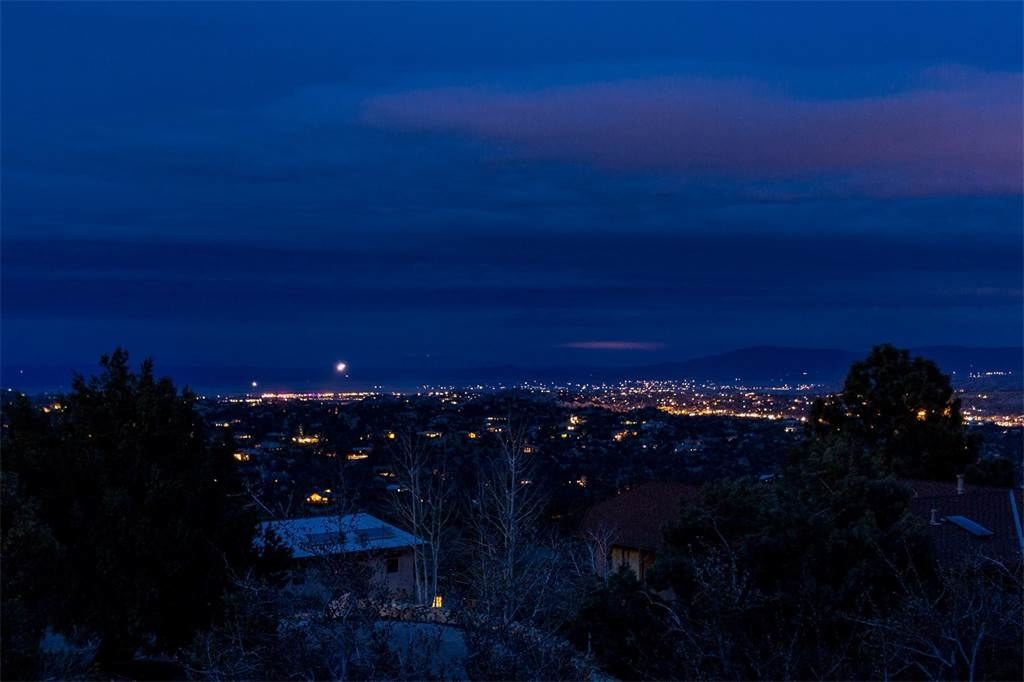 Plus, it's v eco-friendly: It has minimal energy consumption, a small footprint, and uses natural elements to heat and cool the massive space.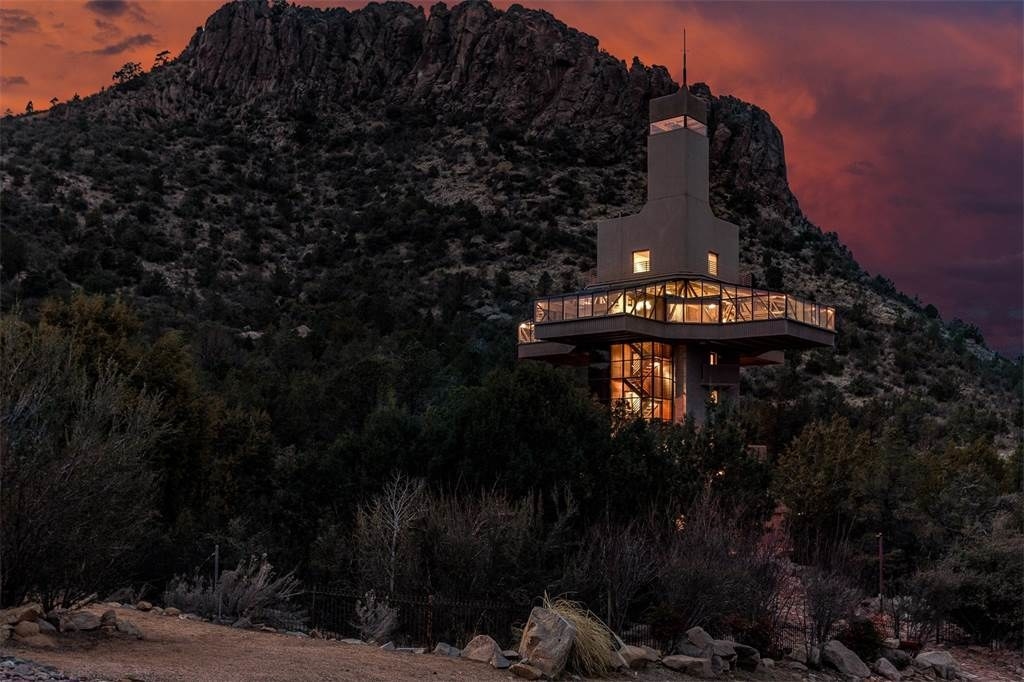 Better hurry before this gem is gone! Gather 100 of your closest friends and split the cost??