We hope you love the products we recommend! Just so you know, BuzzFeed may collect a share of sales or other compensation from the links on this page. Oh, and FYI — prices are accurate and items in stock as of time of publication.
Listen, if you've already worked up the motivation to meal prep for the week, you shouldn't have to deal with a huge cleanup too.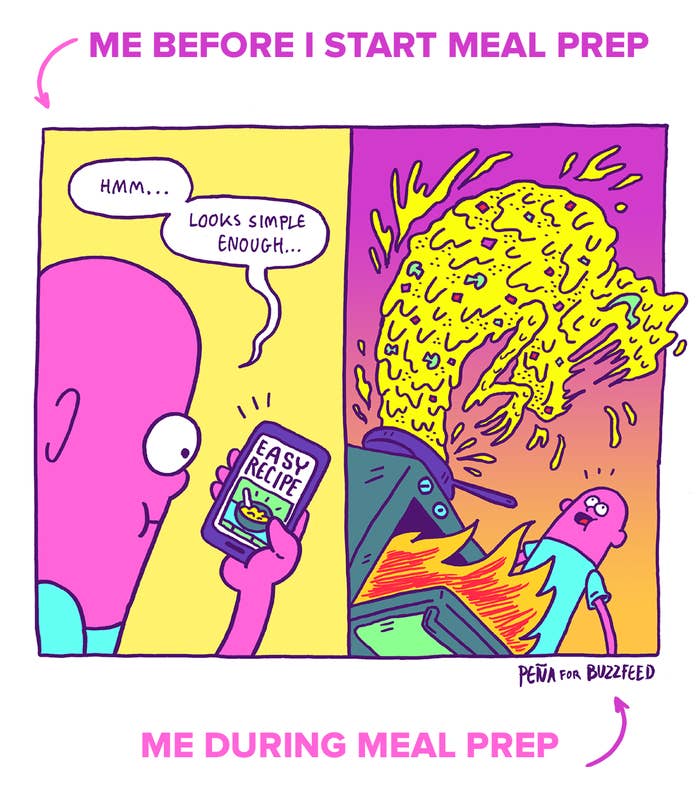 At least that's what I'd tell myself every Sunday night, slowly backing away from my dishes — until I started using this MEAL PREP BOWL.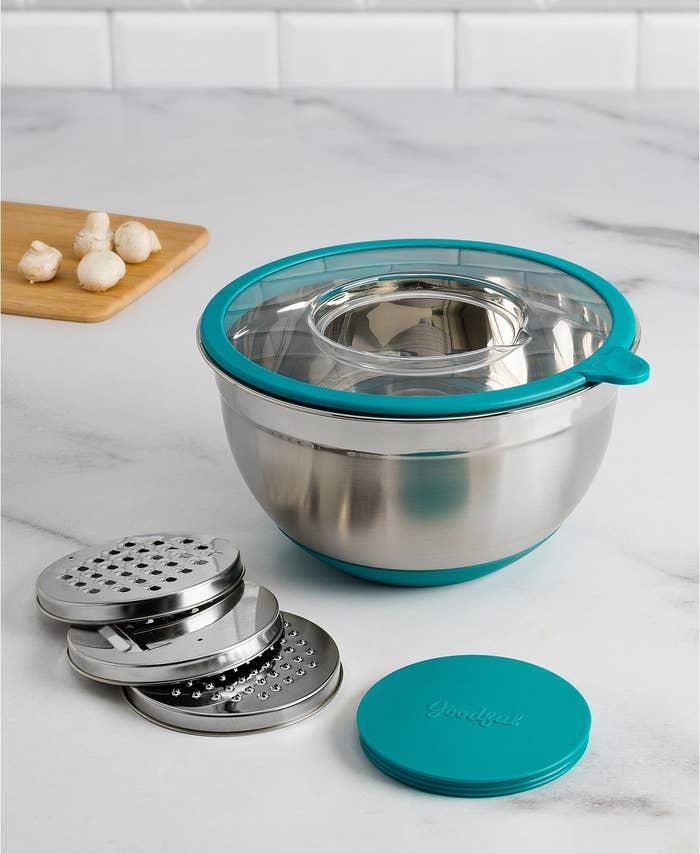 What's so special about it, you ask? WELL, this bowl, which is part of the new Goodful x Macy's collection, has a lid with a cutout in the center where you can attach three different inserts that grate and slice.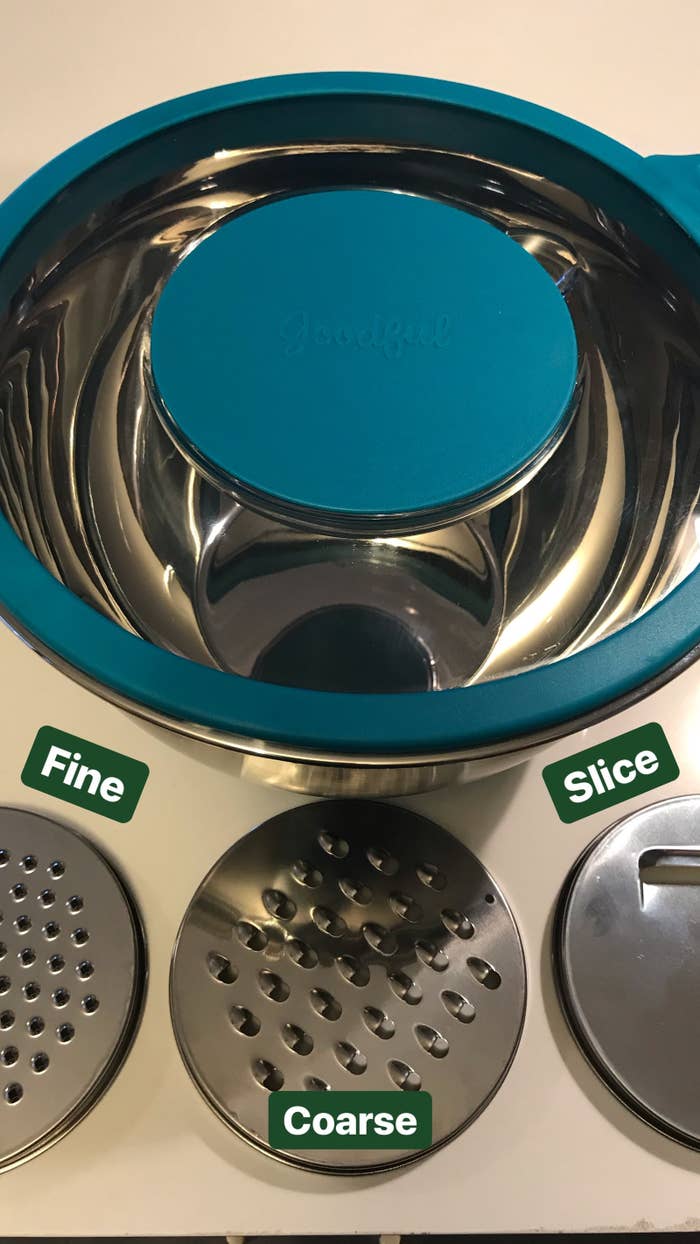 Here's the grating in action: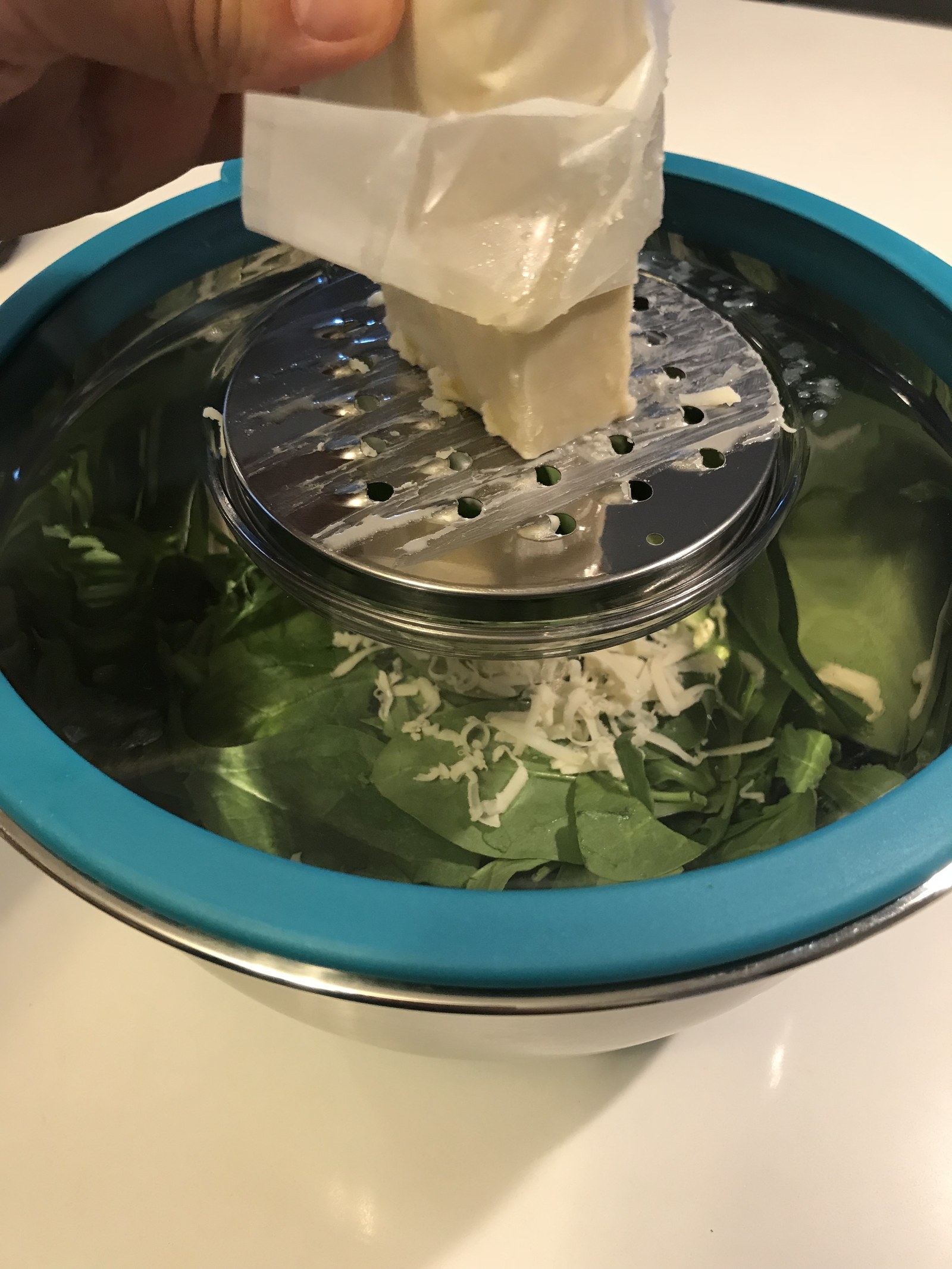 The slicer also means business: It's great for everything from a small radish to a sizable apple.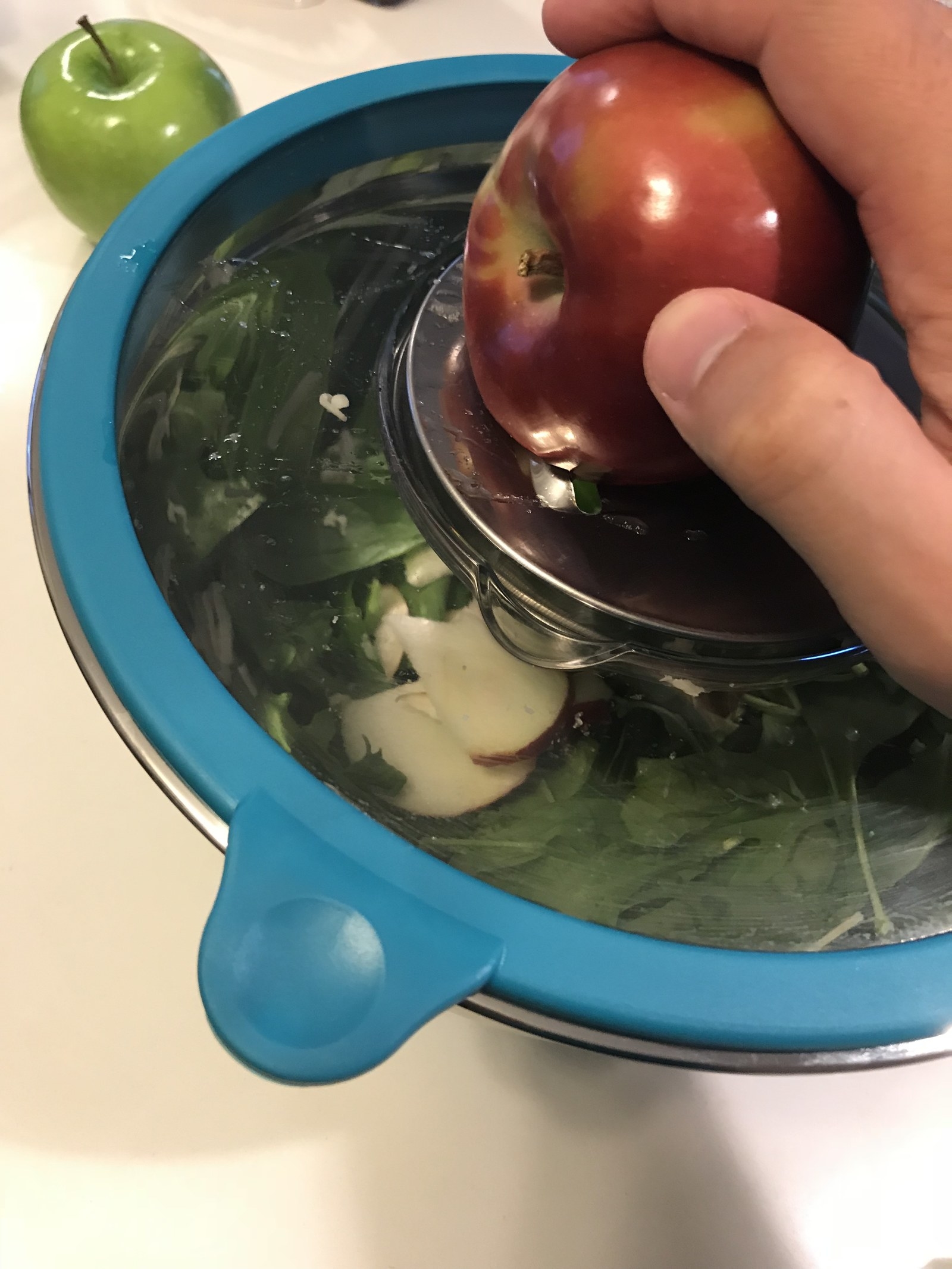 And it does all of this inside one stainless steel bowl. No extra dishes or tools to prep your meal. Literally just...this one bowl.
Also, I really love that I can put the lid on and shake the bowl like crazy to get that perfect distribution of mixings without worrying that they'll go flying and become a floor feast for my dog.
If you couldn't tell where all these photos have been leading, I made an apple, walnut, cranberry, and cheddar salad (fall salads are the best, don't @ me) and my kitchen didn't look like a bomb went off!
So, for all my meal-preppers out there, I salute your efforts, and highly recommend you make the process even easier with this bowl that cuts down cleanup time by, like, 89%*.
Get it from BuzzFeed's Goodful collection exclusively on Macy's for $29.99 (on sale from $42.99).