1.
Stuff a pool noodle inside your knee- or thigh-high boots to keep 'em standing at attention.
2.
Put a power strip in your nightstand to organize and hide all of your cords.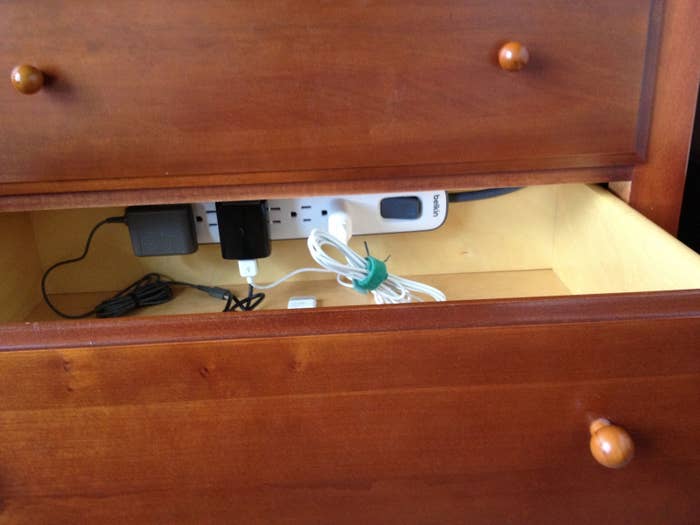 3.
Hang a shower caddy on the back of your door to organize various odds and ends.
4.
Transform a tie hanger into storage for your tank tops.
5.
Use a shelf to declutter your workspace.
6.
Keep a basket or two at the foot of your bed to store throw pillows and blankets while you sleep.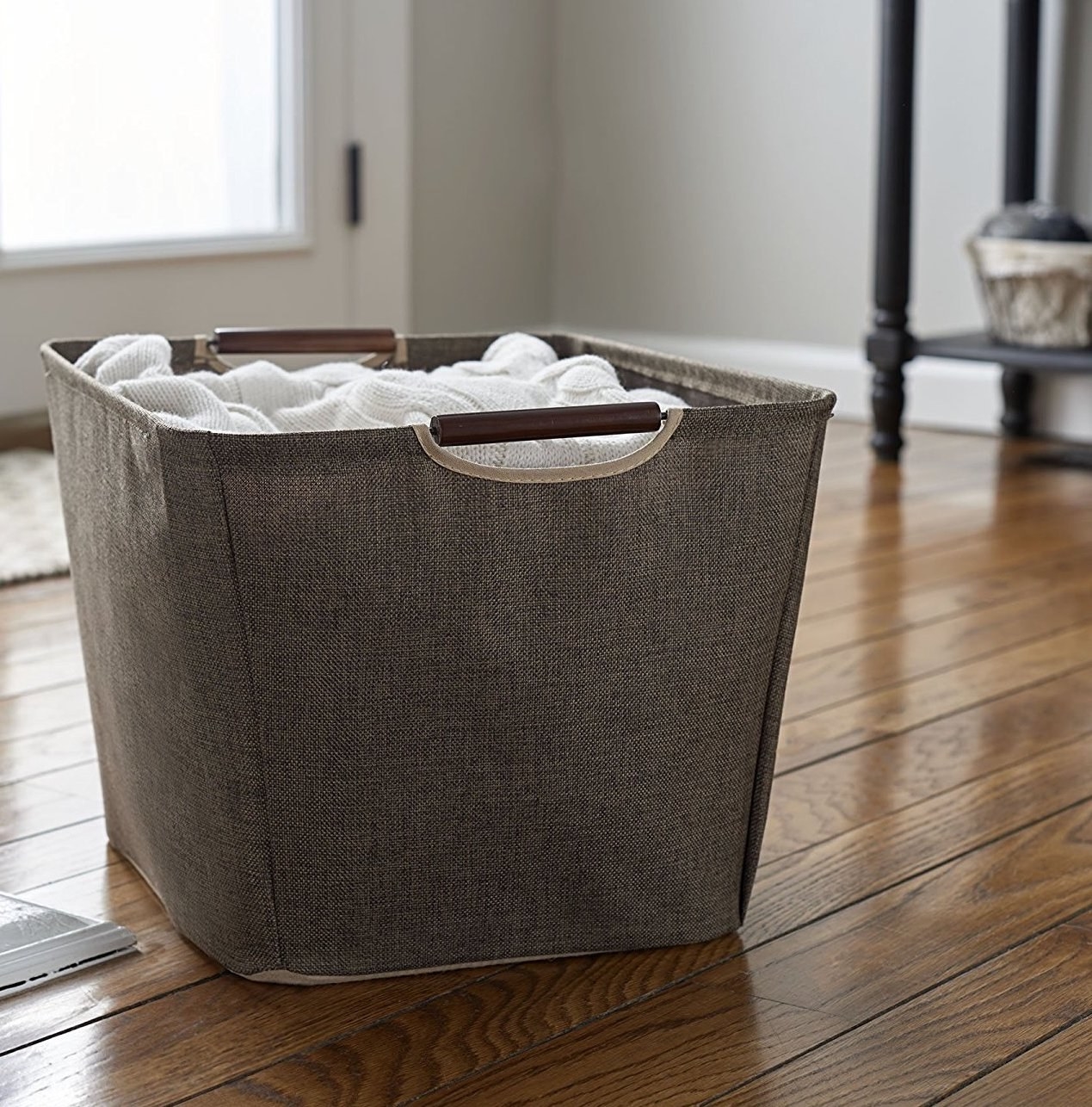 7.
Hot-glue several pieces of felt together to create an underwear organizer.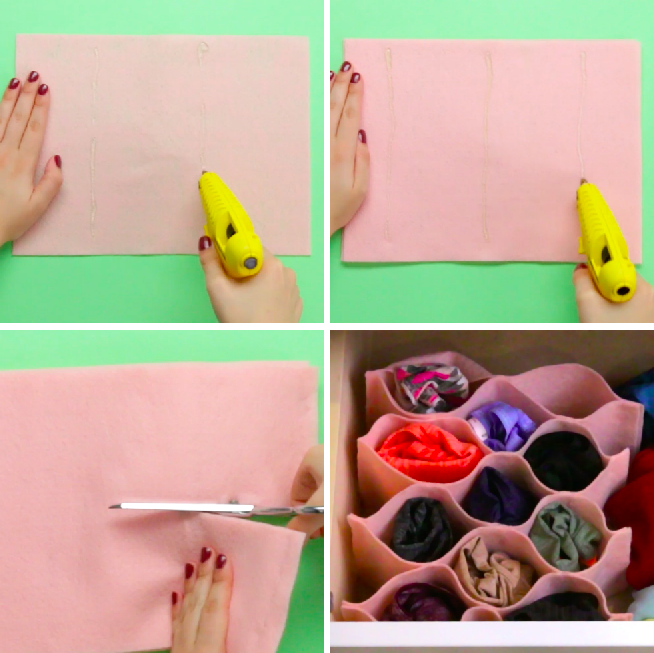 8.
Use some PVC to get your drawers in order.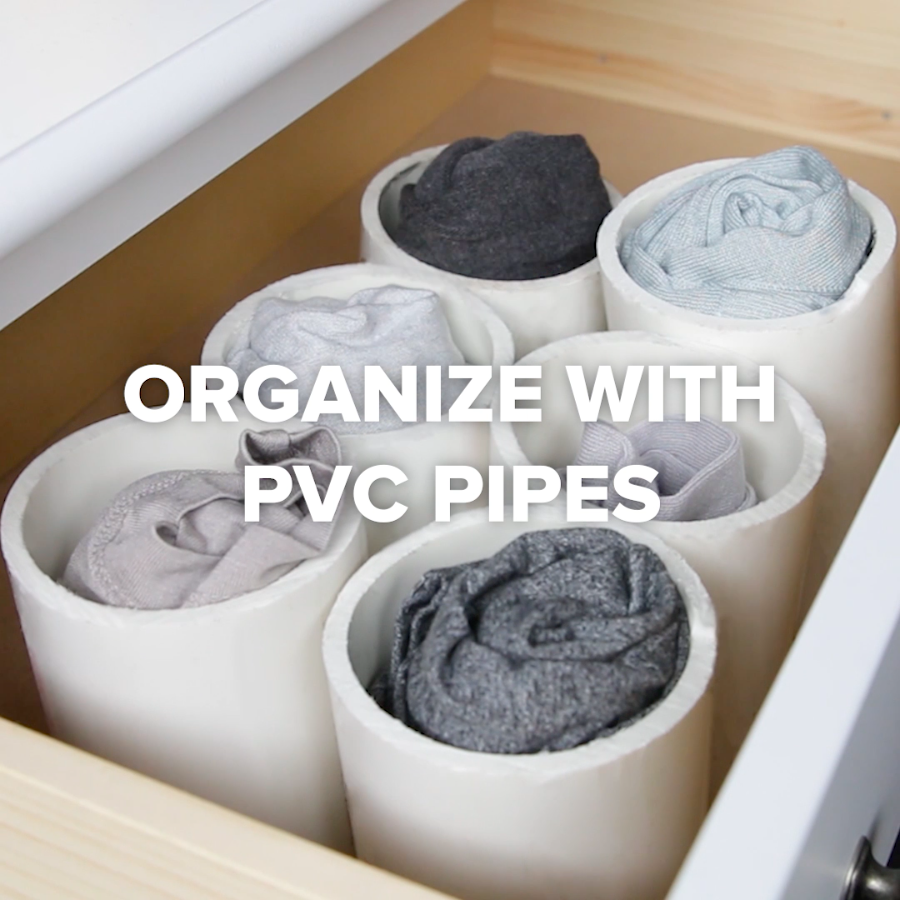 9.
Wrap PVC pipes in contact paper and turn them into cute shoe storage.
10.
Or, hang tension rods to create a shoe shelf.
11.
Repurpose file folders to get the job done, too.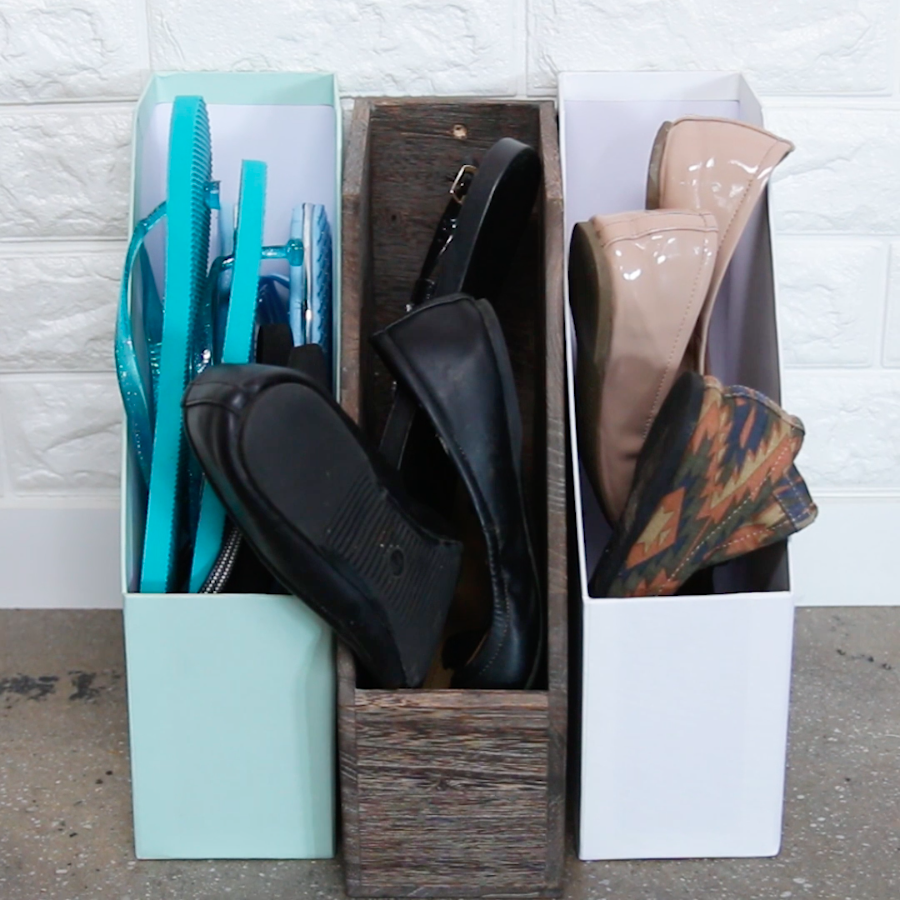 12.
Use a leaning ladder as a chic replacement for The Chair — you know, the one that's always buried in clothes that aren't laundry-fresh or laundry-ready.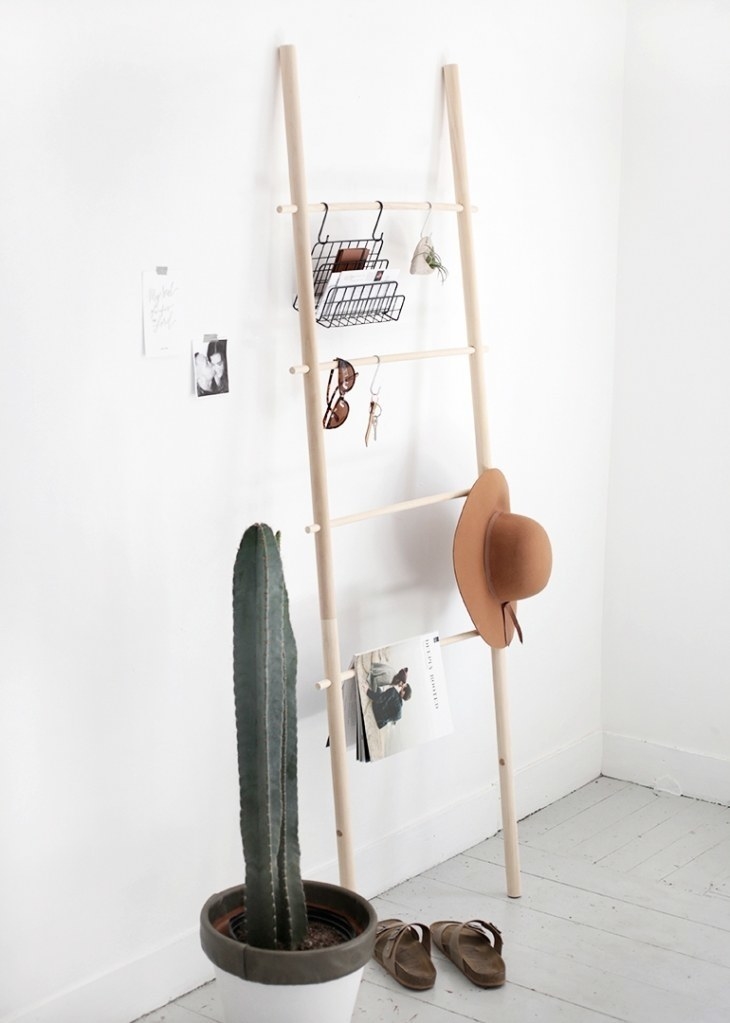 13.
Mount a file folder to create a floating corner shelf.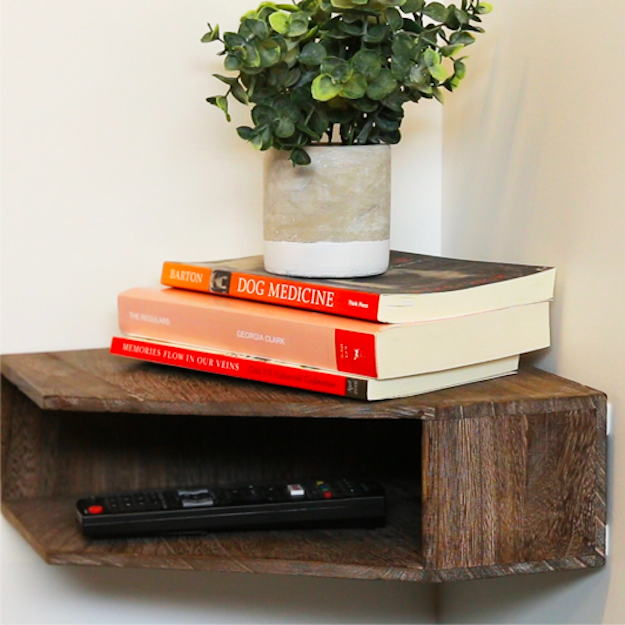 14.
Add contact paper and wire to a frame to create your own sunglasses rack.
15.
Replace your hangers so they all match.
16.
Attach shower curtain rings to a hanger for extra scarf and belt storage.
17.
Get yourself a mirror that leads a double life as a jewelry organizer.
18.
And hang pegboard for some simple, stylish storage.