In case you SOMEHOW haven't heard: Rompers for men are going to be ~all the rage~ this summer thanks to a group of bros who created the RompHim.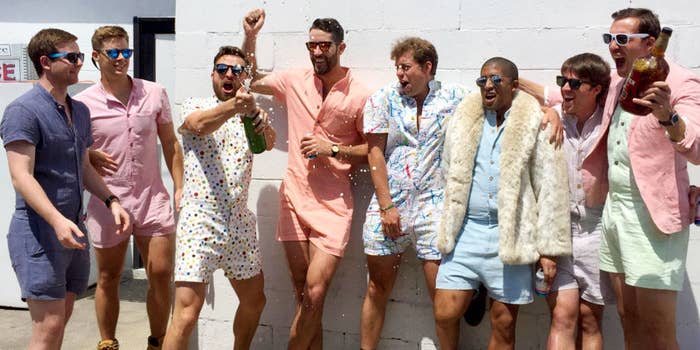 Sure, the name may fill you with a murderous rage, but do the rompers really look that awful? I THINK NOT.
1.
GodDAMN, look at Sean Connery as James Bond:
2.
Young Dro nailed this look, TBH:
3.
As did Cam Newton:
4.
Look at SISQO:
5.
AND DRAKE:
6.
Mr. Brown would fit in perfectly at Coachella:
7.
Nick Wooster can do no wrong in this romper:
8.
Honestly, LeBron James totally pulls this outfit off:
9.
You are BLIND if you think these looks don't kill:
10.
Yoooo check him out:
11.
Ummmm HELLO:
13.
Michael Myers quite literally slayed in this jumpsuit:
14.
I'd legitimately wear this one:
15.
And this one:
16.
And last but not least, this little man is ADORABLE: