The Insult Map Of Britain And Ireland
Help us compile the internet's most comprehensive resource for telling British people that they're cockwombles.
So we wanted to make a map showing local insults from all over Britain and Ireland.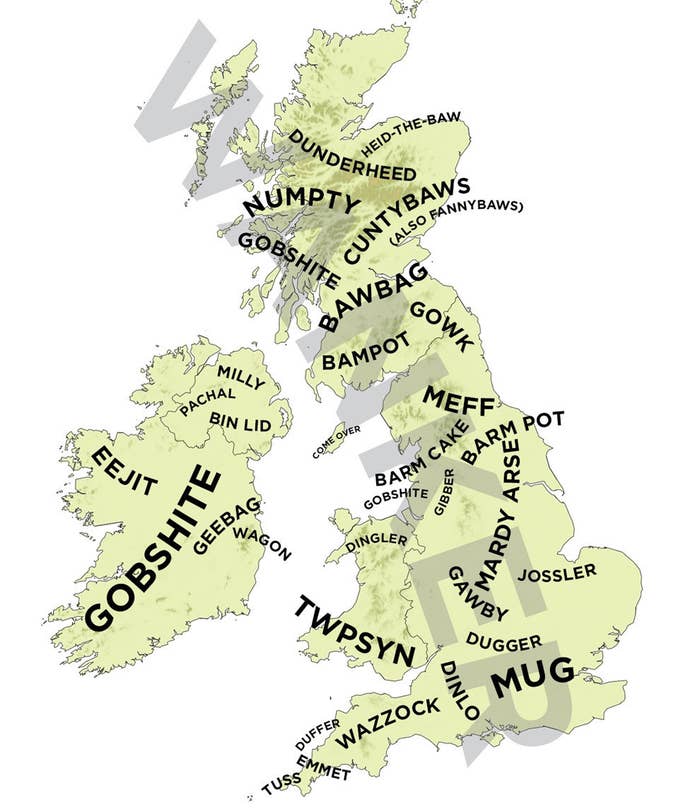 But we need your help!
Weirdly, lots of research on local dialects across Britain and Ireland has failed to focus on the noble art of insulting people. There's a lot of stuff on the words people use saucepans or dogs or rain, but less on whether they call a twat a wazzock or a pillock.
While some insults (like "wanker") are pretty much universal across these islands, we're interested in the ones that are specific to a region.
We've made a start on the map above with some local insults – but now we'd like to make it the most comprehensive map of insults ever created in the history of the British Isles.
So we'd like your help – tell us what insults you've heard in your part of Britain and Ireland that you've not heard anywhere else. You can fill in the form below to tell us your favourite insult, where you heard it and what it means. And we'll keep updating the map as the insults flow in...
By the way, the form doesn't record any personal information about you.

Also, apologies to Orkney and Shetland for cutting you off – we didn't have any specific entries for you. We'll add you back in if you tell us some local insults...