The 14 Best Quotes From Russell Brand's Call For A Revolution
"Halloween-haired priapic berk" calls for overthrow of the political system in magazine editorial. Also discussed: rhino semen. 1.
On politics: A Halloween-haired, Sachsgate-enacting, estuary-whining, glitter-lacquered, priapic berk… How dare I, from my velvet chaise longue, in my Hollywood home like Kubla Khan, drag my limbs from my harem to moan about the system? A system that has posited me on a lilo made of thighs in an ocean filled with honey and foie gras'd my Essex arse with undue praise and money.
"I shook George Osborne's hand once, by accident, it was like sliding my hand into a dilated cow."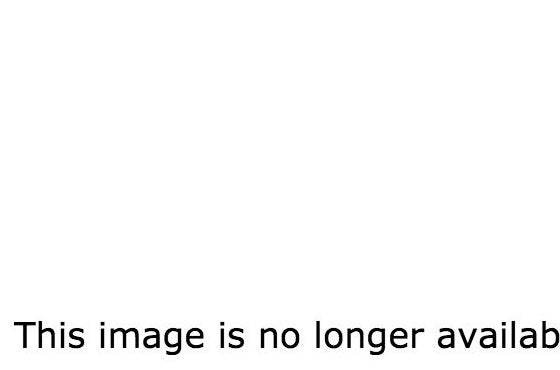 I have never voted. Like most people I am utterly disenchanted by politics. Like most people I regard politicians as frauds and liars and the current political system as nothing more than a bureaucratic means for furthering the augmentation and advantages of economic elites. Billy Connolly said: "Don't vote, it encourages them," and, "The desire to be a politician should bar you for life from ever being one"... I don't vote because to me it seems like a tacit act of compliance; I know, I know my grandparents fought in two world wars (and one World Cup) so that I'd have the right to vote. Well, they were conned.
Materialism and individualism do in moderation make sense. If you are naked and starving and someone gives you soup and a blanket your happiness will increase. That doesn't mean that if you have 10,000 silken blankets and a golden cauldron of soup made from white rhino cum your happiness will continue to proportionately increase until you're gouched out, swathed in silk, gurgling up pearlescent froth.
7.
On his former employer MTV:
I deplore corporate colonialism but not viscerally. The story isn't presented in a way that rouses me. Apple seems like such an affable outfit; I like my iPhone. Occasionally I hear some yarn about tax avoidance or Chinese iPhone factory workers committing suicide because of dreadful working conditions but it doesn't really bother me, it seems so abstract. Not in the same infuriating, visceral, immediate way that I get pissed off when I buy a new phone and they've changed the f***ing chargers, then I want to get my old, perfectly good charger and lynch the executives with the cable.
The lumbering monotheistic faiths have given us millennia of grief for a handful of prayers and some sparkly rituals.
10.
On the British character: The London riots in 2011, which were condemned as nihilistic and materialistic by Boris and Cameron (when they eventually returned from their holidays), were by that very definition political. These young people have been accidentally marketed to their whole lives without the economic means to participate in the carnival.
To me a potent and triumphant leftist movement, aside from the glorious Occupy rumble, is a faint, idealistic whisper from sepia rebels. The formation of the NHS, holiday pay, sick pay, the weekend – achievements of peaceful trade union action were not achieved in the lifetime of the directionless London rioters. They are uninformed of the left's great legacy as it is dismantled around them.
I bet the Tolpuddle martyrs, who marched for fair pay for agricultural workers, whose legacy is the right for us to have social solidarity, were a right bunch of herberts if you knew them. "Thugs, yobs, hooligans," the Daily Mail would've called them.
14.
On inequality: