1.

The following apology appeared in Monday's Evening Standard:
Chris Hamilton
@chrishams
Humdinger of an apology in today's Evening Standard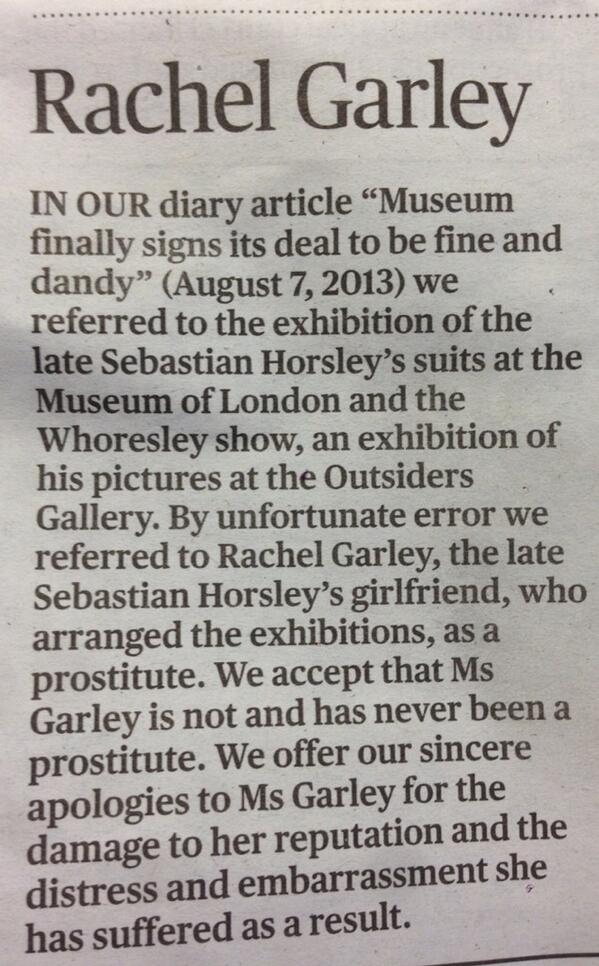 / Via
2.

What makes this especially jaw-dropping is that Sebastian Horsley famously had a sign on his front door that was very specific about this issue.

While Horsley died in 2010, you can still see the sign on Meard Street in Soho, London today.

In fairness to the Standard, the exhibition was called "The Whoresley Show", due to what it describes as "Sebastian's consummate affection for prostitutes". Still, probably best to double check this sort of thing before calling women prostitutes in future.
Tom Phillips is the UK editorial director for BuzzFeed and is based in London.