Ghana Sacks Two Players From World Cup Squad Ahead Of Key Match
Sulley Muntari and Kevin-Prince Boateng were sent home from Brazil on the day of the final group match.
Two of Ghana's star players, Kevin-Prince Boateng and Sulley Muntari, have been sent home from Brazil on the day of their team's crucial match against Portugal. Reporter Gary Al-Smith, who has been covering the Ghanaian team, broke the news this morning.
A pair of statements on the website of the Ghana Football Association confirmed that they have both been suspended indefinitely.
The statements said that Muntari was suspended "in the wake of his unprovoked physical attack on an Executive Committee member of the GFA and a management member of the Black Stars, Mr. Moses Armah on Tuesday 24th June, 2014 during a meeting."
Boateng, meanwhile, was suspended "following Boateng's vulgar verbal insults targeted at coach Kwesi Appiah during the team's training session in Maceio this week."
Muntari currently plays for A.C. Milan, while Boateng plays for Schalke 04. Both have previously appeared in the English Premier League for Portsmouth. Muntari would have been suspended for the final group match regardless, as he had recieved two yellow cards in the previous matches.
The pair had reportedly been in a fight two days ago, which spilled over into further acrimony.
It comes after a wild few days for the Black Stars, who have been hit by disputes over unpaid appearance fees and match-rigging allegations.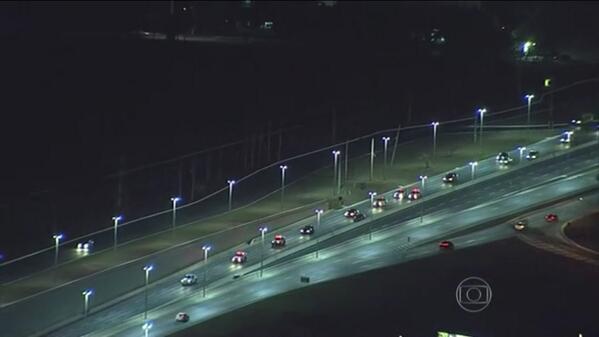 Ghana plays Portugal today, while the USA takes on Germany, with all four teams in Group G still able to qualify for the round of 16.