An Exclusive Look At Theresa May's Pokédex
After a week of high-level meetings, prime minister and level 45 trainer Theresa May finally has a complete Pokédex.
by
,
1.
Boris Johnson, foreign secretary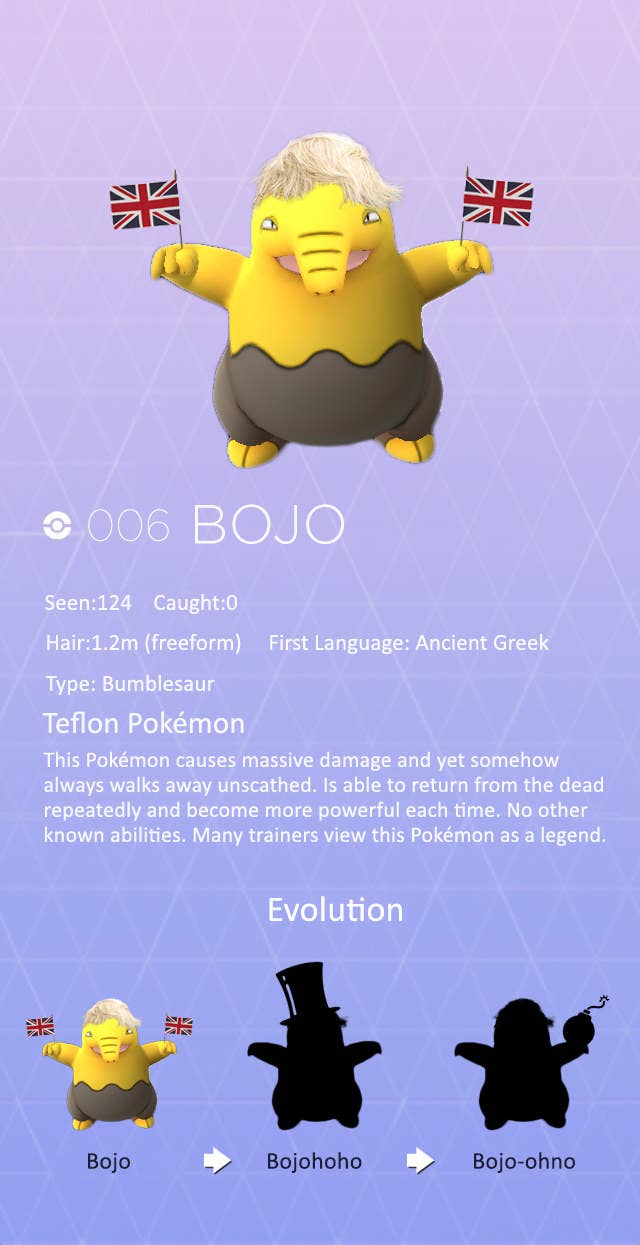 2.
Andrea Leadsom, environment secretary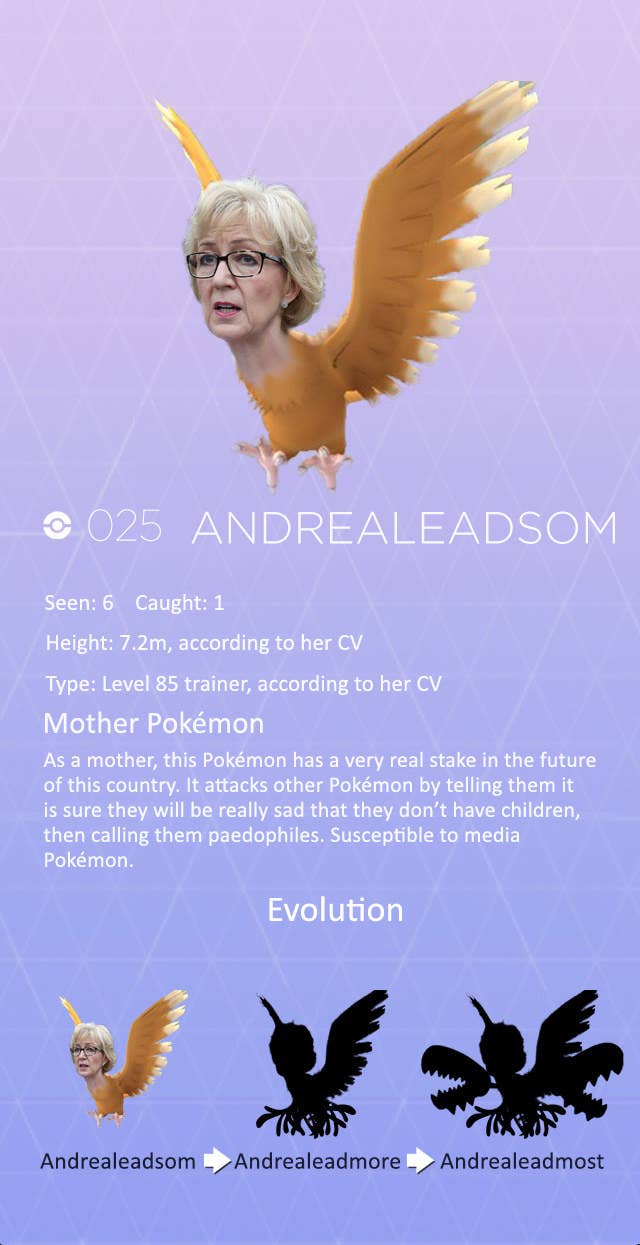 3.
Liam Fox, international trade secretary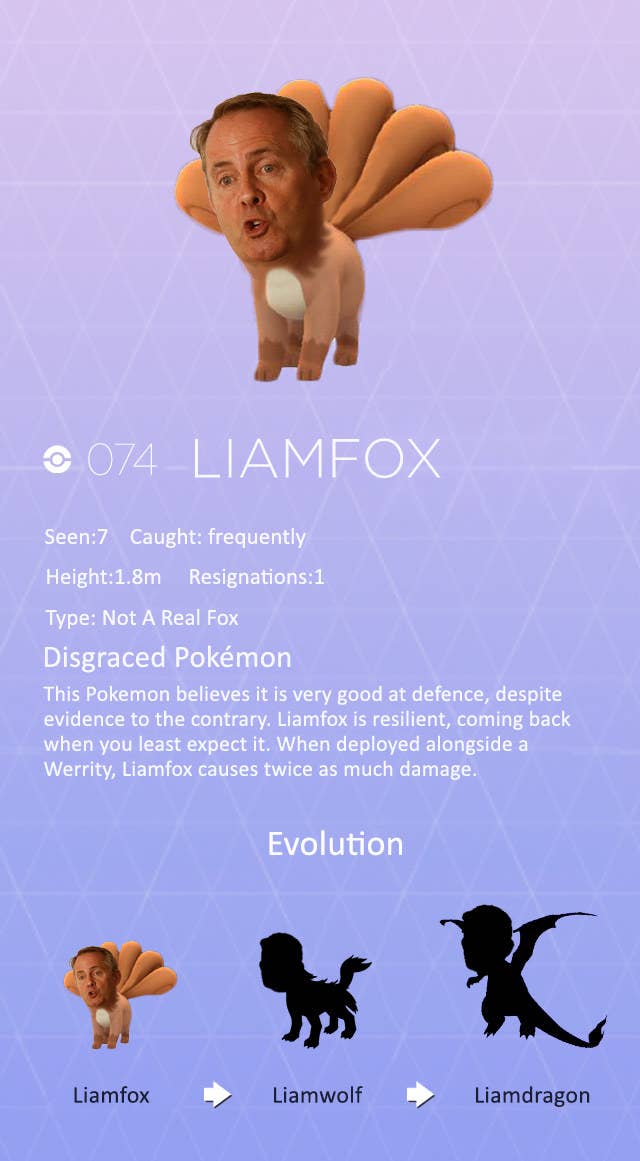 4.
Priti Patel, international development secretary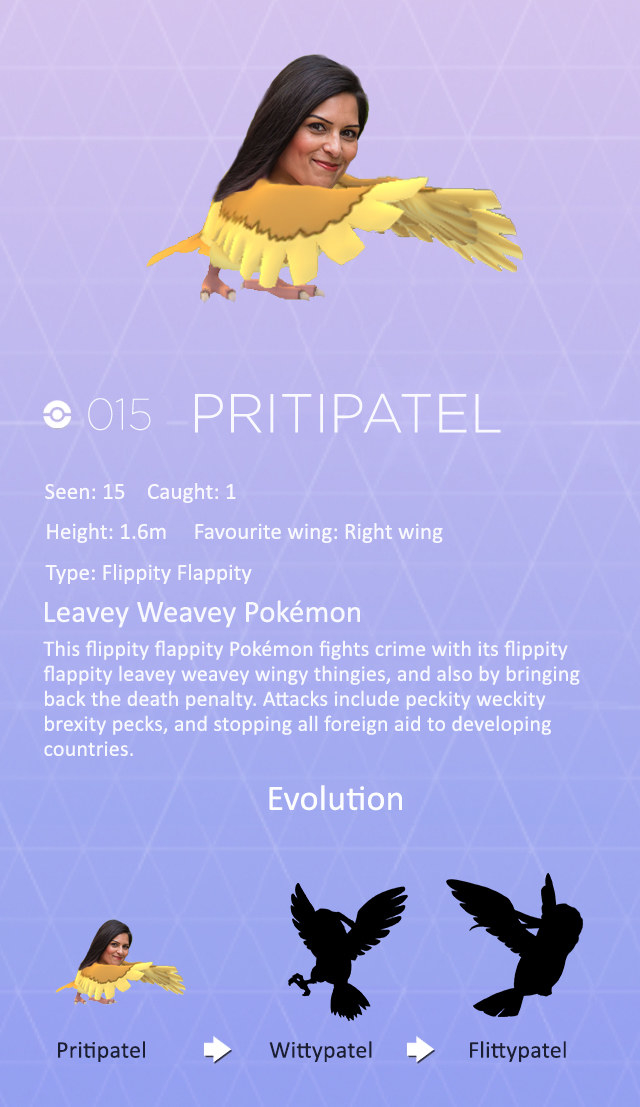 5.
Jeremy Hunt, health secretary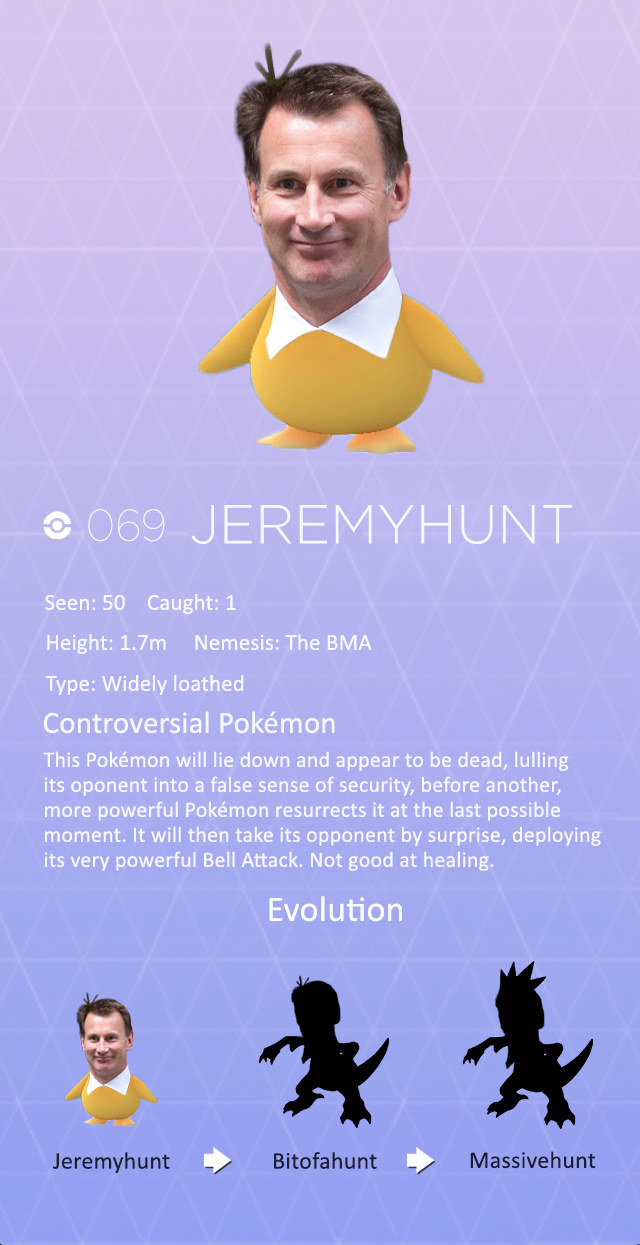 6.
Michael Fallon, defence secretary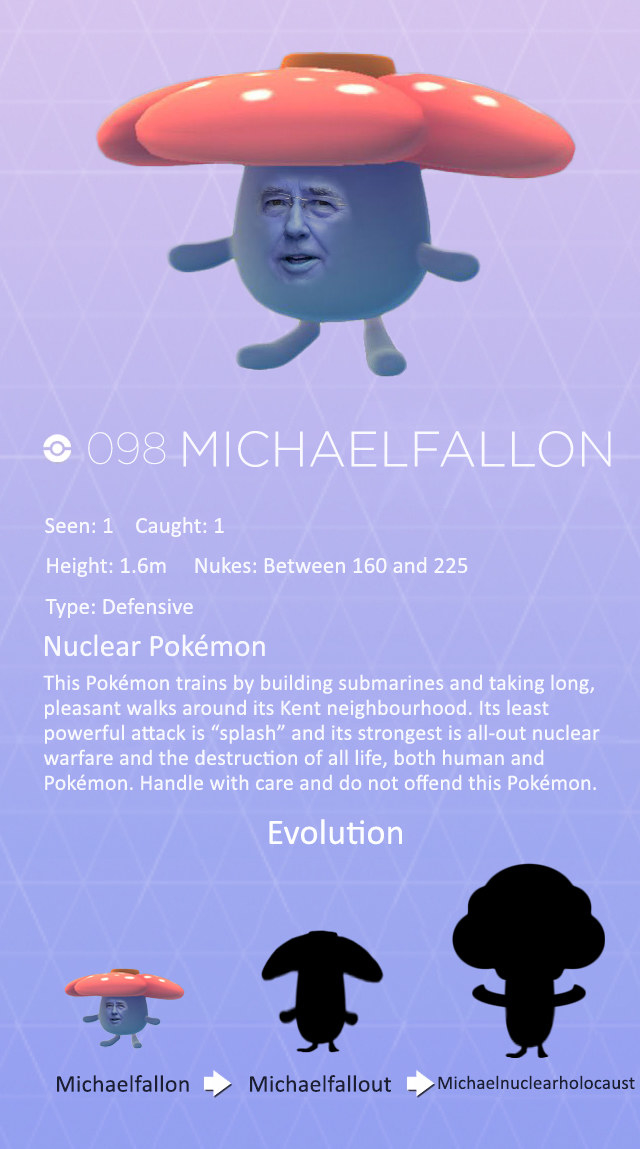 7.
Sajid Javid, communities secretary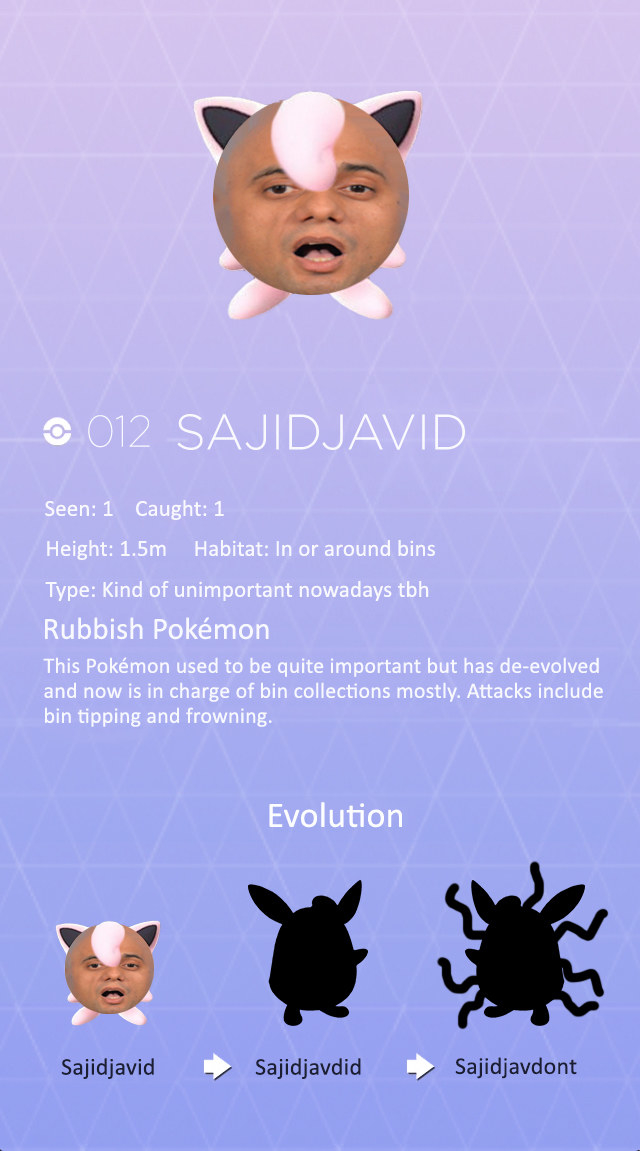 8.
David Lidington, leader of the Commons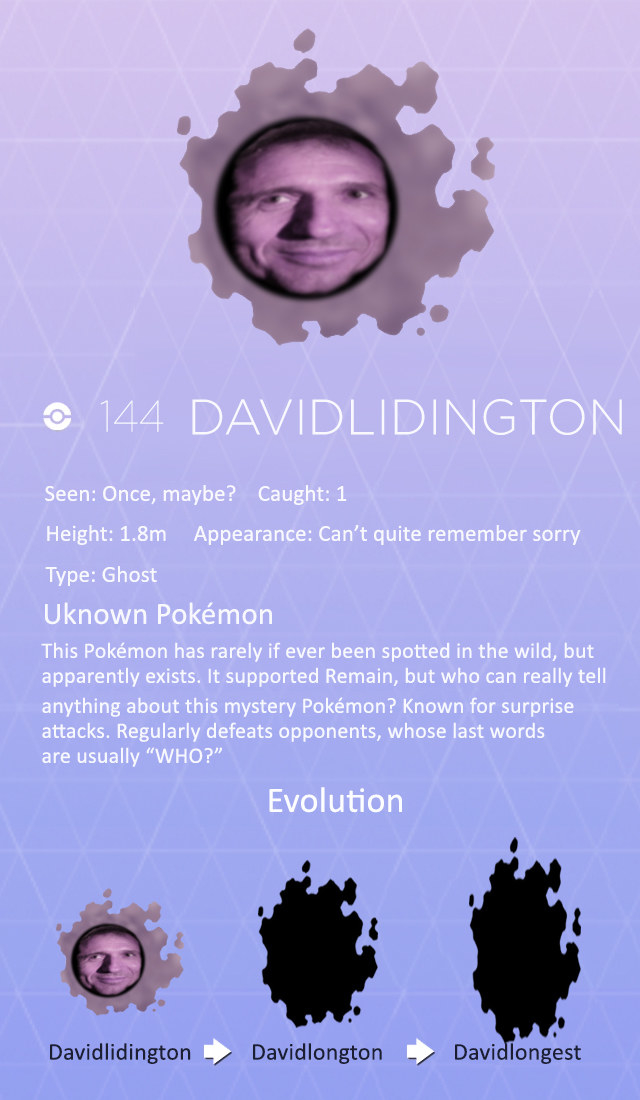 9.
Greg Clark, business, energy, and industrial strategy secretary
10.
Philip Hammond, chancellor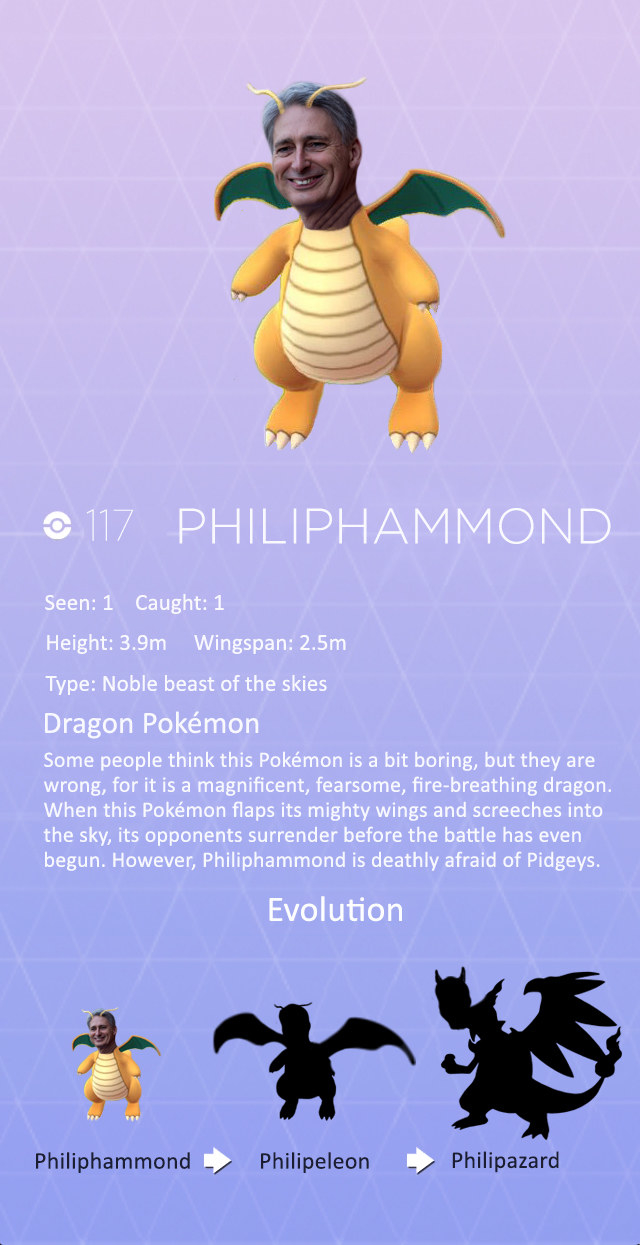 11.
David Davis, Brexit secretary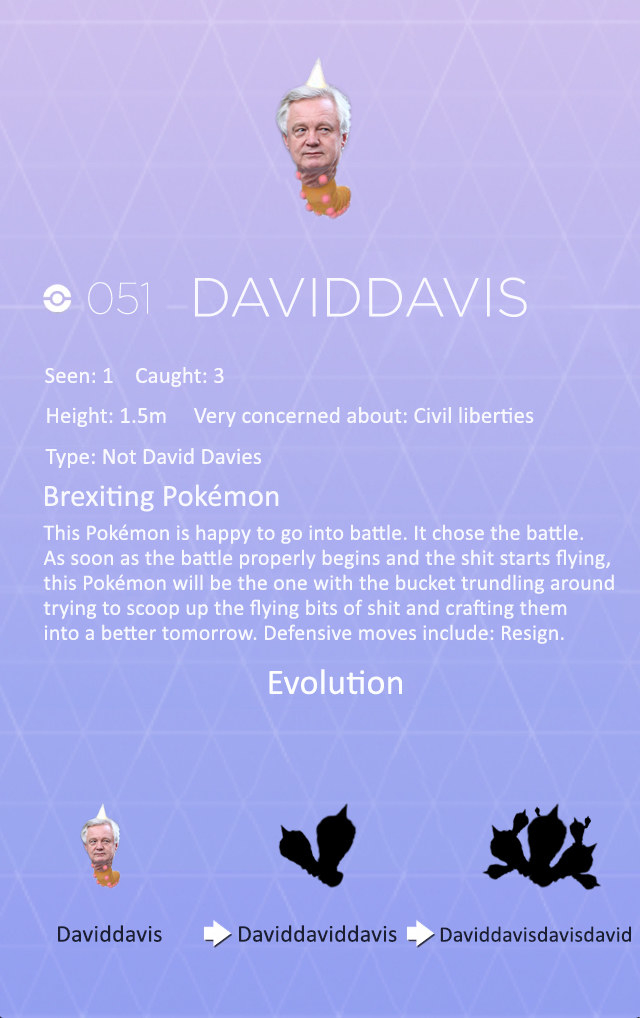 12.
...and Michael Gove.