A Dolphin Got Lost And Swam Up A River In Wales
The dolphin was first seen in the River Dee on Monday, and spent two days trying to find its way back to sea. Also it may have attempted to invade England.
The dolphin was first spotted by members of the public on Monday, swimming around the River Dee near Connah's Quay in Flintshire, Wales.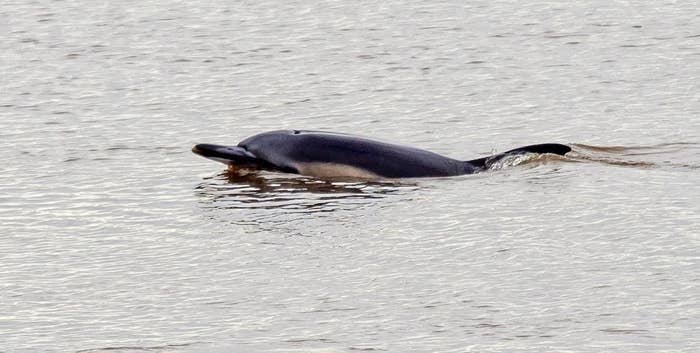 But by Tuesday, it had swum all the way to Chester.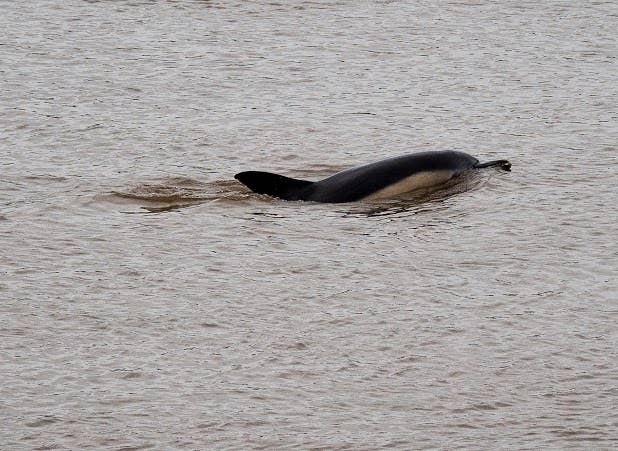 While it was there, maintenance workers captured this spectacular picture of it.
The dolphin briefly got stranded on Tuesday while trying to swim back to sea, with experts keeping a close eye on it to make sure it was safe.
Some people were worried for the dolphin's health
The coastguard were also deployed - to make sure spectators trying to spot the dolphin were safe.
But good news! After two days of the dolphin swimming around lost, it looks like the story has a happy ending.
Goodbye, lost Welsh dolphin who was apparently called "Dave" (according to the Chester Chronicle). We hope you enjoyed your visit to Chester.