These Two Book Publishers Got Into The Cutest Little Twitter Spat
"We hate books."
Chapter 1: Once upon a time — Friday — Melville House, the independent book publisher in Brooklyn, posted this clever tweet riffing off Donald Trump's "Make America Great Again" slogan.
Chapter 2: Penguin Random House, the giant book publisher with a worldwide reach, decided some shade-throwing was the appropriate response.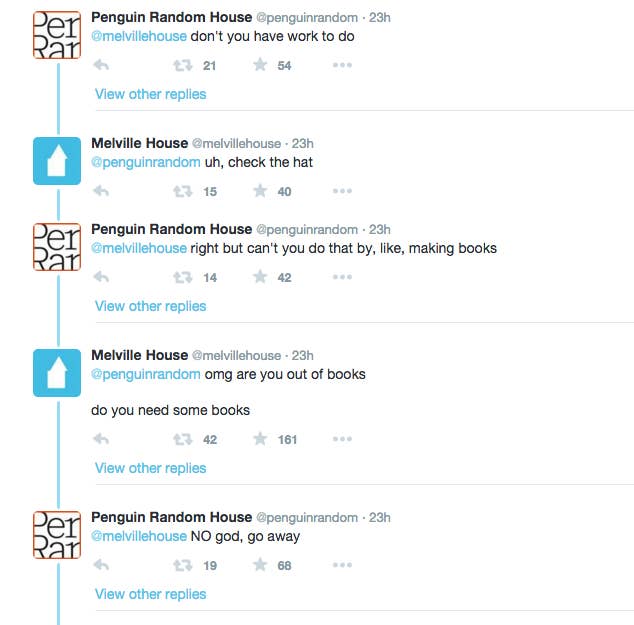 Chapter 3: Threats involving snail mail are exchanged. (What would you expect from two book publishers?)
Chapter 4: Melville goes nuclear.
Chapter 7: Melville asks where it can donate to Penguin's Patreon, a crowdfunding platform that allows people to support artists.
Penguin's response:
Leads to:

Chapter 8: Both houses regain their chill and respond to other people.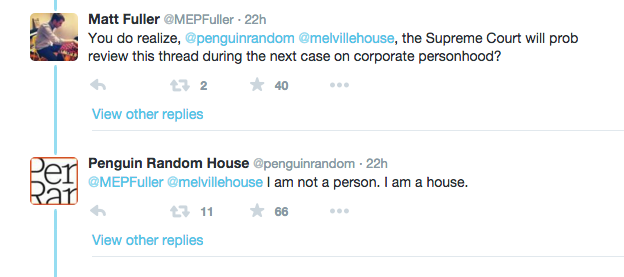 Epilogue: Book nerds wrap this tale up by admitting they loved every minute of it.