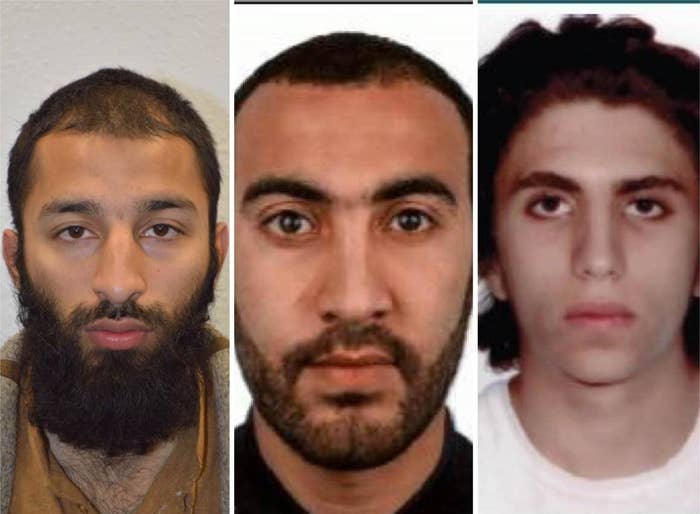 LONDON — The Metropolitan police on Monday identified two of the three suspects in the London Bridge terror attack.

Khuram Shazad Butt and Rachid Redouane both lived in Barking, east London.

On Tuesday police named the third attacker as Youssef Zaghba, of Moroccan and Italian descent, who also lived in east London.

All three were shot dead within eight minutes of the first call to police Saturday night.

Formal identification of the three attackers, who police confirmed were shot dead at the scene on Saturday night, has yet to take place.
Youssef Zaghba: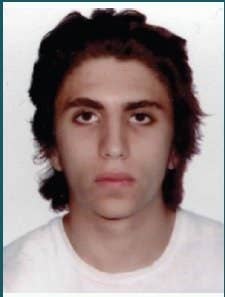 Zaghba as an Italian citizen of Moroccan descent, according to the Metropolitan police, who said he had not been a police or MI5 subject of interest.

The 22-year-old is believed to have been living in East London, where twelve arrests were made in the wake of Saturday's attack. They were all eventually released without charge.
In an interview with Italian news site L'Espresso, Valeria Khadija Collina explained that her son had an idealized version of Syria due to ISIS propaganda, despite her warning him that he was being misled.
"For him, Syria was a place he could live according to a pure Islam," Collina explained. "I always said that there were horrible things that they weren't showing him. Unfortunately, I could not change his mind."
Zaghba had studied computer science in Fez before moving to London, and that's when things changed. Collina told L'Espresso that her son started hanging with "the wrong people" and believes that they helped radicalize him. His mother confirmed he had been living and working in London.
A senior Italian law enforcement official confirmed to BuzzFeed News on Tuesday that Zaghba had been arrested by Italian police on 15 March 2016 attempting to fly on a one-way ticket, paid for in cash, from Bologna to Istanbul.
The official said that police were convinced he planned to join a militant group in Syria but were unable to prove charges. He was eventually released but kept under limited surveillance as a terror threat.

Following the arrest, details were passed to MI6 and MI5, Politico reported.

Italian newspaper Corriere della Sera reported that Police seized Zaghba's phone which was said to contain religious images and video footage, but that did not necessarily connect him to jihadist fundamentalism, according to the report.

Zaghba was later acquitted, but according to Corriere della Sera, Italian authorities registered his name as a "suspected foreign fighter", and flagged him as a potential risk to both Moroccan and British authorities.

Collina told the outlet that she is "distraught" and implores people to understand that her son's extremist beliefs do not represent true Islam.
"We must fight the ideology of the Islamic State with true knowledge, and I will do it with all my strength," she told the news site.
Khuram Shazad Butt:
British officials had flagged Butt, believed to be the leader of the London Bridge attack, as a major potential threat and started investigating him in 2015, UK counterterrorism sources told CNN and the Associated Press.
Butt, 27, was a UK citizen who was born in Pakistan. He was married with two small children, the Independent reported.
Police and M15 saw Butt as a powerful figure in al-Muhajiroun, a UK-based extremist terrorist organization that supports ISIS, sources told CNN.
His extremist views made him potentially one of the most dangerous radicals in the UK, sources told CNN. However, police said, "there was no intelligence to suggest that this attack was being planned and the investigation had been prioritised accordingly."
Locals said they recognised Butt as someone who would distribute leaflets in east London. One person told BuzzFeed News that Butt would go to male-only swimming sessions at a local pool on Sundays and take his son, yet he "and his gang would start wrestling in the pool" in the first few weeks of his attendance and was reprimanded for not following the rules.
He turned up in a Channel 4 documentary, The Jihadis Next Door, about British jihadis, and was involved in a filmed altercation with police after an ISIS flag was unfurled in Regent's Park, in central London.
One of Butt's alleged connections is also suspected of training one of the four suicide bombers who killed 52 people in the 2005 London bombings, according to the AP.

Butt had recently worked for Transport for London and a fast-food restaurant, reportedly KFC, according to his profile on the professional networking site Bayt. In August 2016, he graduated from an English course with a certificate to teach the language to adults.

In a statement, TfL confirmed Butt had worked in customer service for London Underground for about six months as a trainee. He no longer held the job by October 2016.
BuzzFeed News has obtained a photo of Butt shown working on the underground, posing on the tracks in an orange hi-viz jacket and blue TfL uniform.
Last night a former colleague told the Daily Mail: "He went to Westminster, then Canada Water, then didn't pass his probation period."
He added: "It was well known that he had appeared in this extremist documentary, but he was asked to leave London Underground not because of that, but due to poor attendance."

During his training, his former colleague said Butt went to Westminster, then Canada Water, but did not pass his probation period.
This photograph was reportedly taken in May 2016 at West Kensington station during his training period.
Jabir Bin Zayid mosque in Barking confirmed in a statement on its website on Monday that Butt was once a member but had been kicked out after interrupting a service.
"Again, we begin by reiterating and deep sense of loss and sadness at the crime these men have committed," the mosque said in its statement. "Many hundreds of people pray at the Jabir Bin Zayid each week, the person that we now know to be Khurram Butt would infrequently attend this mosque, we did not know him well, his name was not known to us, it has been brought to our attention that some years ago after interrupting a Friday sermon he was asked to leave the mosque.
"We at Jabir Bin Zayid do not under any circumstances agree with violence targeting civilians. We will of course help the authorities however we can."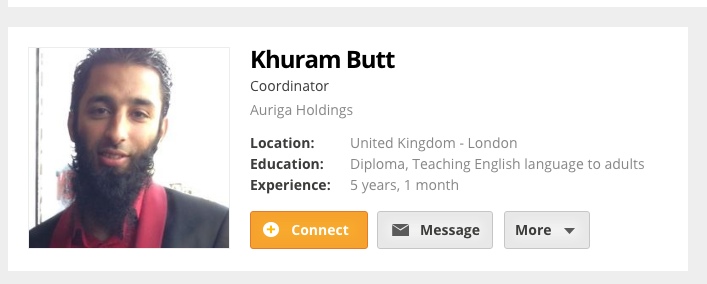 British counterterrorism officials had been aggressively trying to eradicate al-Muhajiroun in 2014 after British extremists started joining ISIS in Syria and had links to the group, according to CNN.
Mohammed Shafiq – chief executive of the Ramadhan Foundation, a Muslim organisation – tweeted that he had come across Butt previously, and was not shocked he was behind the London Bridge attacks.

"I remember on the day after Lee Rigby was murdered, I was on college Green doing a round of TV interviews and Anjem Choudary was there and Khuram Butt was with him and I confronted Anjem Choudary, and Khuram Butt called out and called me a traitor, a murtad, and basically it was nasty," Shafiq told BuzzFeed News.

Lee Rigby was a British solider who in 2013 was run down and stabbed by two men claiming revenge for Muslims being killed by the UK military.
At the time, Shafiq said, "the police came and took Anjem Choudary and Khuram Butt away. So we know this circle of people AL Muhajiroun" – an extremist terrorist organisation that was based in the UK – "everybody knows they are dangerous extremists who secretly support terrorist groups."
For years, Choudary, who was recently convicted of supporting ISIS, "had a free-reign to peddle his hatred and to brainwash people," Shafiq added.
"These people were on Channel Four on a documentary and there have been numerous occasions they have been reported to the police and the authorities," Shafiq said. "So this idea that Muslims aren't doing anything to report these individuals, it's just not factually correct."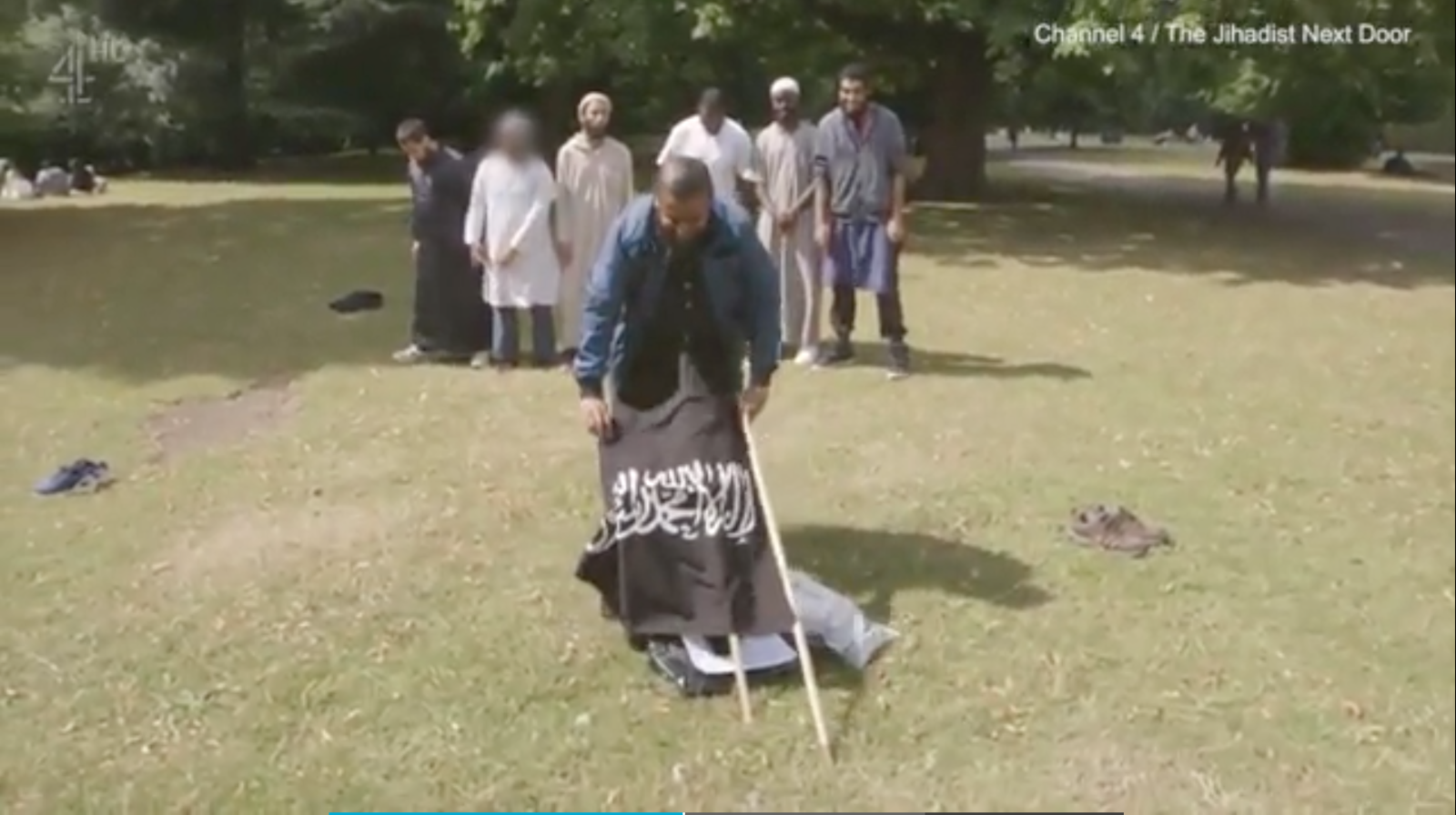 "I'm not shocked," Shafiq added. "I've always believed the people in Al-Muhajiroun secretly support terrorism. They're very careful in the language they use, they understand counter-terror legislation and they're always within the boundaries of the law as they see.

"But these people secretly support the killers of Lee Rigby and the terrorist acts that we've seen herein the UK and around the world and some of them have been quite open about that. I'm not surprised he's done what he's done. I'm just surprised our authorities are not able to take action and keep an eye on these people. They've clearly been investigated and on the radar."
Rachid Redouane:
Redouane, 30, "claimed to be Moroccan and Libyan. He also used the name Rachid Elkhdar, with a different date of birth" showing him as 25 years old, police said. Unlike Butt, he had not been previously known to authorities.
Redouane moved to Barking in late 2016, The Guardian reported.
He had previously been living in Rathmines, Dublin, with a woman named Charisse O'Leary and their 18-month-old daughter. O'Leary, 38, was among those arrested in connection with the attack on Sunday, but she was released without charge.

The investigation
Police are trying to learn more about the attackers and if they were assisted by anyone else.

"Inquiries are ongoing to confirm the identity of their accomplice," police said, adding that they are particularly interested in the places the men may have frequented and their movements in the days and hours before the attack.
Police believe Butt, Redouane, and Zaghba were the only assailants behind the attack, in which a rented Renault van rammed into pedestrians on the London Bridge sidewalk. They then abandoned the vehicle and, with long knives, stabbed people on the busy streets lined with pubs and restaurants.
Seven people were killed, and 36 people remain hospitalized – 18 of those in critical condition.
Police arrested 12 people – seven women and five men – and searched six properties, but by overnight Monday, all had been released without charge.
This is a developing story. Check back for updates and follow BuzzFeed News on Twitter.