Russian President Vladimir Putin shared a shawl with the first lady of China on Monday evening, causing Chinese officials to scrub the video from the web in the country.
The gesture — which some commentators described as flirtatious — came at a performance related to this week's Asia-Pacific Summit, the Associated Press reported. Chinese President Xi Jinping was busy talking to U.S. President Barack Obama at the time.
As the AP reported:
Worse still were off-color jokes that began to circulate about the real intentions of the divorced Russian president — a heartthrob among many Chinese women for his macho, man-of-action image.

That was too much for the Chinese authorities.
Liyua, was once a wildly popular musician and Chinese officials have taken care to portray on official social media the two as loving.
Peng stood up, politely accepted the gray shawl or blanket offered by Putin, and thanked him with a slight bow. But she soon slipped it off and put on a black coat offered by her own attendant.
It spawned a flurry of commentary on China's social media before censors began removing any mention of the incident.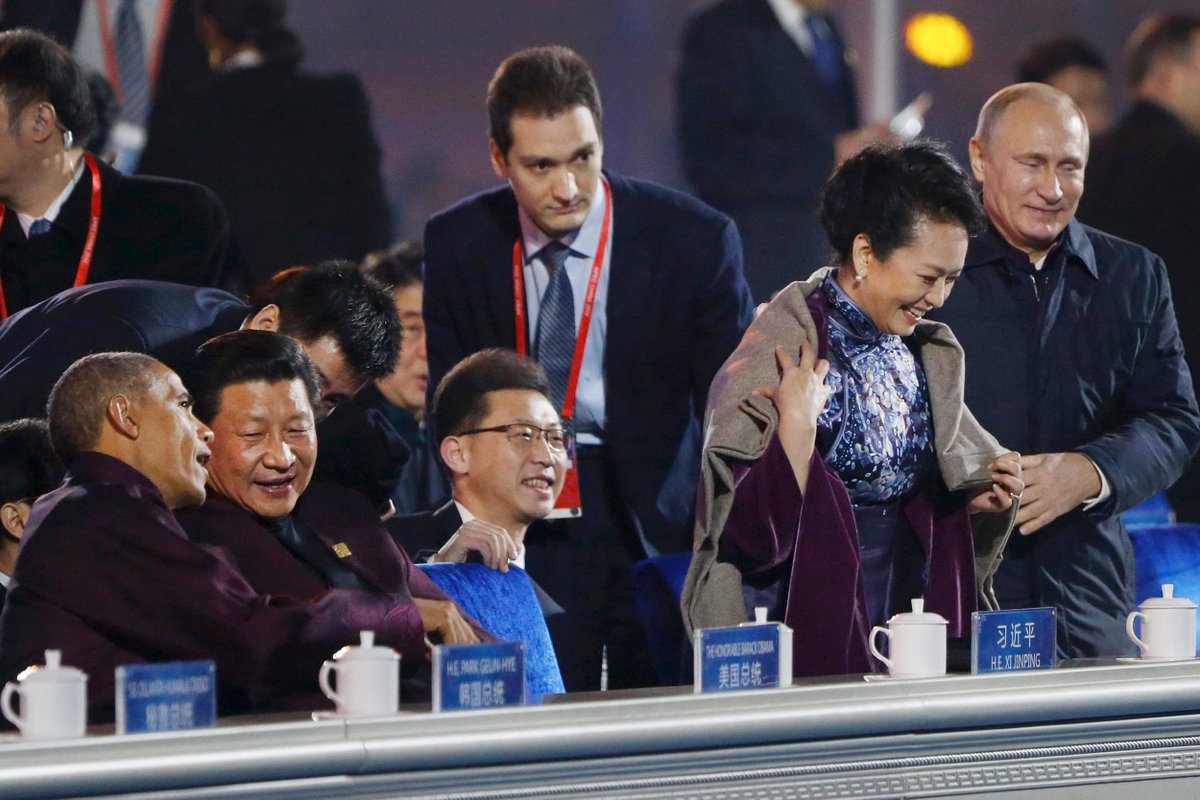 Tom Namako is the head of breaking news for BuzzFeed News and is based in New York. Contact this editor at tom.namako@buzzfeed.com.
Contact Tom Namako at tom.namako@buzzfeed.com.
Got a confidential tip? Submit it here.