Alexander Graham Bell Unveils The "Telephone 4GS"
It's lighter and thinner than previous telephones, and it feels great in the hand.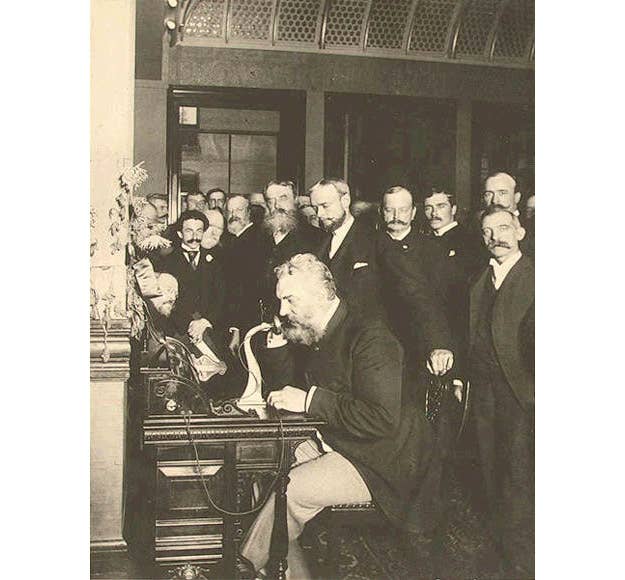 Alexander Graham Bell announced Bell Laboratory's new Telephone 4GS today, ending months of rumors. Pre-launch speculation had centered around improved voice clarity or 4G access as potential new features, but the biggest news was something no one had predicted: the ability to call Chicago.
"We've been working on this for years, and we're finally ready to unveil it," Bell told the crowd, many of whom were live-blogging the event in small notebooks. "We've laid cable all the way to the mercantile exchange. Just dial the number, and a bell rings hundreds of miles away. Talk to relatives, trade commodities — it does it all."
The excitement in the room was palpable. An analyst for the New York Herald commented, "this may as well be the only phone on the market right now."
A new carbon microphone (recently acquired from the Edison labs) was also introduced, allowing users to speak at a normal voice rather than shouting at the top of their lungs to be heard over the interference.
"It's amazing," Bell said of the microphone. "It just works."