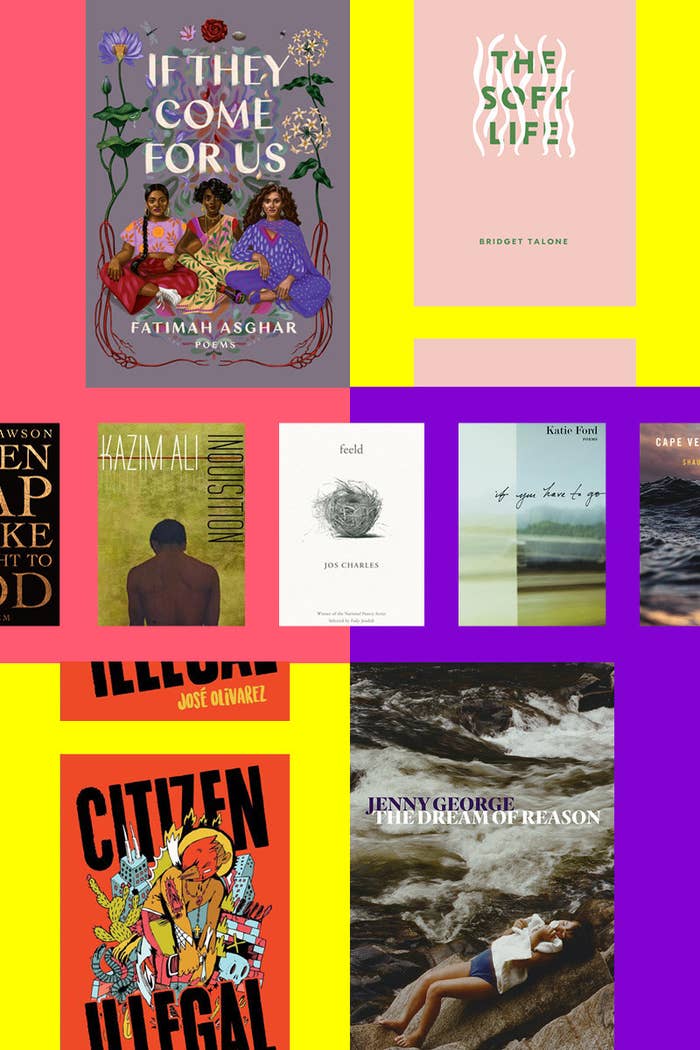 "Kazim Ali's newest collection is replete with language that sticks to the ribs and refuses to be shook free. This book left me shook, left me shaking. Inquisition negotiates diaspora, desire, queerness, nostalgia, race, gender, militarism, faith, and bludgeons the reverence into irreverence. Each poem functions as a window offering a reader a new way into the collection, longer narrative wending pieces butt up against searing fragmented lyrics. History is alive and living in this book, where the past throbs inside the present and offers us a truer way of seeing. This collection's not to be missed."
sam sax is a queer, Jewish writer and educator. The author of
Madness,

winner of The National Poetry Series, and
Bury It
, winner of the James Laughlin Award from the Academy of American Poets. He's the poetry editor at BOAAT Press, a 2018 + Ruth Lilly and Dorothy Sargent Fellow from the Poetry Foundation, and currently a Wallace Stegner Fellow at Stanford University.
"In 2018, If They Come for Us by Fatimah Asghar was the book I didn't know I needed. Keep in mind that I have studied poetry intensely for half of my life, that I have a straight up terminal degree in the damn thang, AND that I have been a longtime admirer of every single thing Fatimah does. And still, somehow, I didn't anticipate the ways in which the book's seamlessly toned longing, rich avalanching images, and bifurcated narrative would be designed so exactly for my heart's pleasure. I read the entire thing in one juicy day spent strewn across the couch, buried beneath the covers in bed, and submerged in a bath (desperate not to soggy the pages). RUN DON'T WALK TO THIS OUTSTANDING DEBUT."
Angel Nafis is a Cave Canem Fellow and author of BlackGirl Mansion (Red Beard Press, 2012). Her work has appeared in the BreakBeat Poets Anthology, BuzzFeed Reader, the Rumpus, Poetry Magazine, and more. She represented the NYC at the National Poetry Slam and the Women of the World Poetry Slam. She's an Urban Word NYC mentor and founder, curator, and host of the Greenlight Poetry Salon. Recipient of the 2016 Ruth Lily Dorothy Sargent Rosenberg Fellowship and the 2017 NEA Creative Writing Fellowship, she is an MFA Candidate in Poetry at Warren Wilson College. With poet Morgan Parker she is the Other Black Girl Collective.