A study has found that, for the first time, there are more obese people in the world than underweight ones. The research was published in The Lancet.
The percentage of people who are dangerously underweight has gone down pretty dramatically in the last 40 years.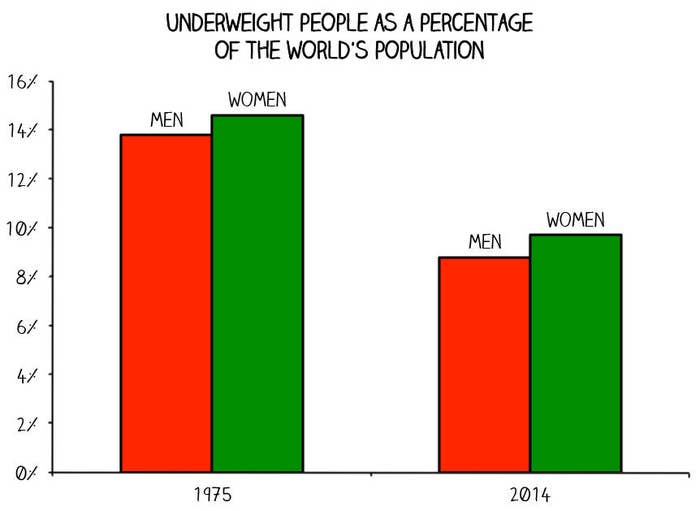 That's obviously good news – it means fewer people are malnourished or starving. However, there is a flip side. At the same time, lots more people have become obese.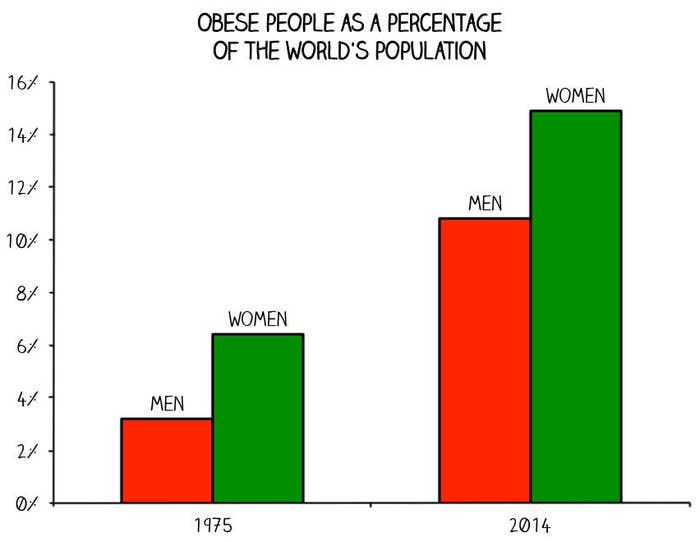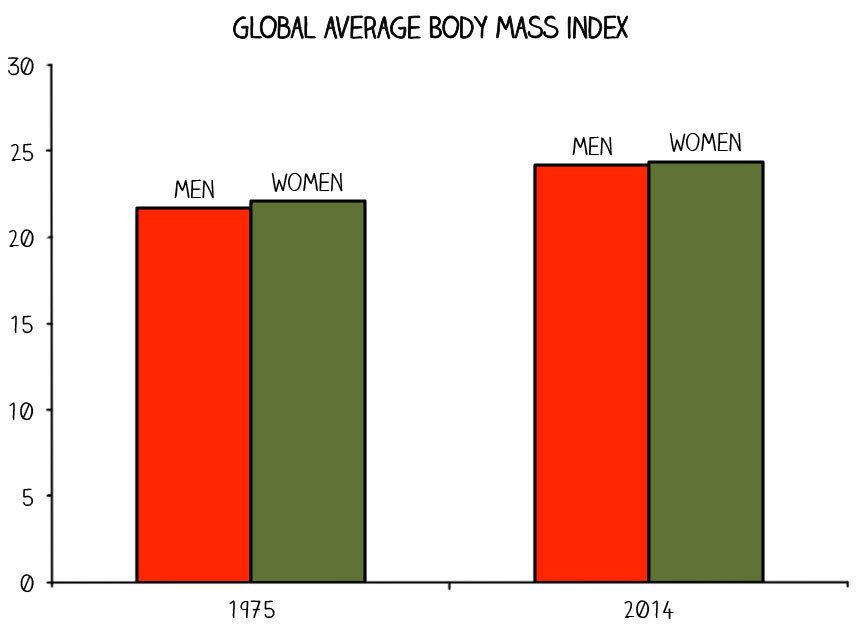 The drop in the proportion of underweight people has been significant, but there are still lots of people who are struggling to get enough to eat.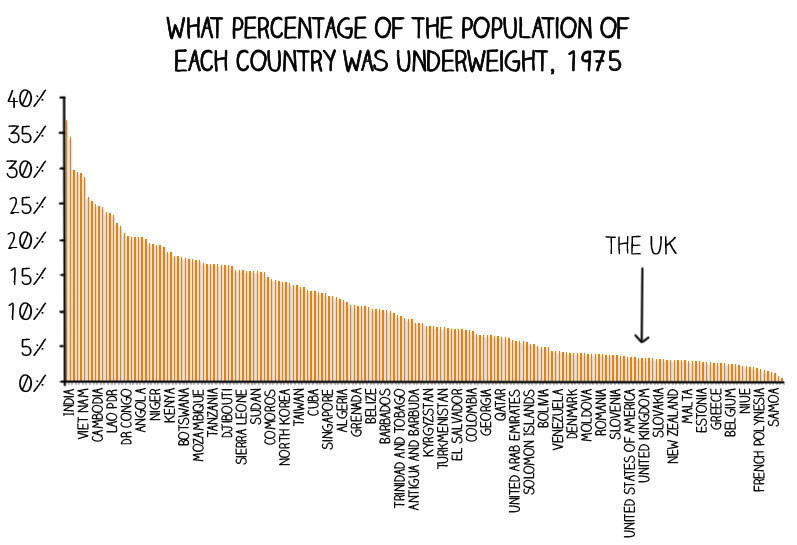 The increase in obesity, though, has been much more dramatic.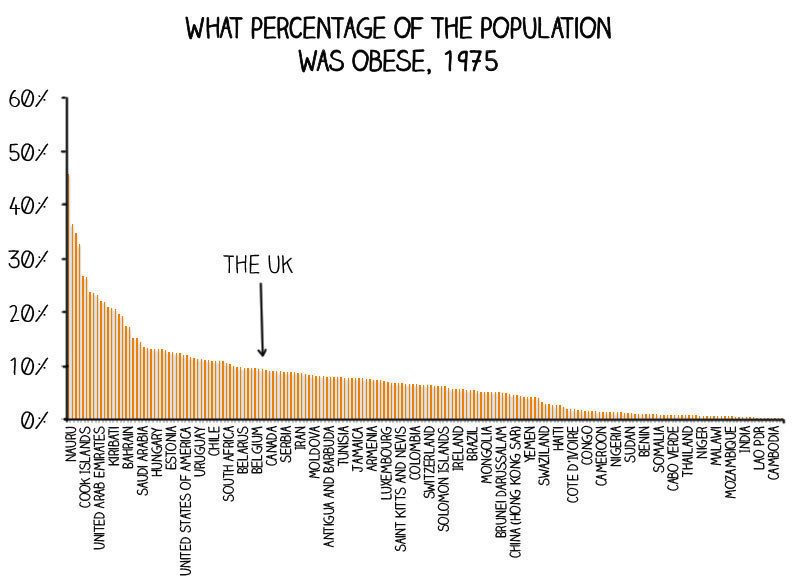 The Lancet says the number of obese women overtook that of underweight women in 2004…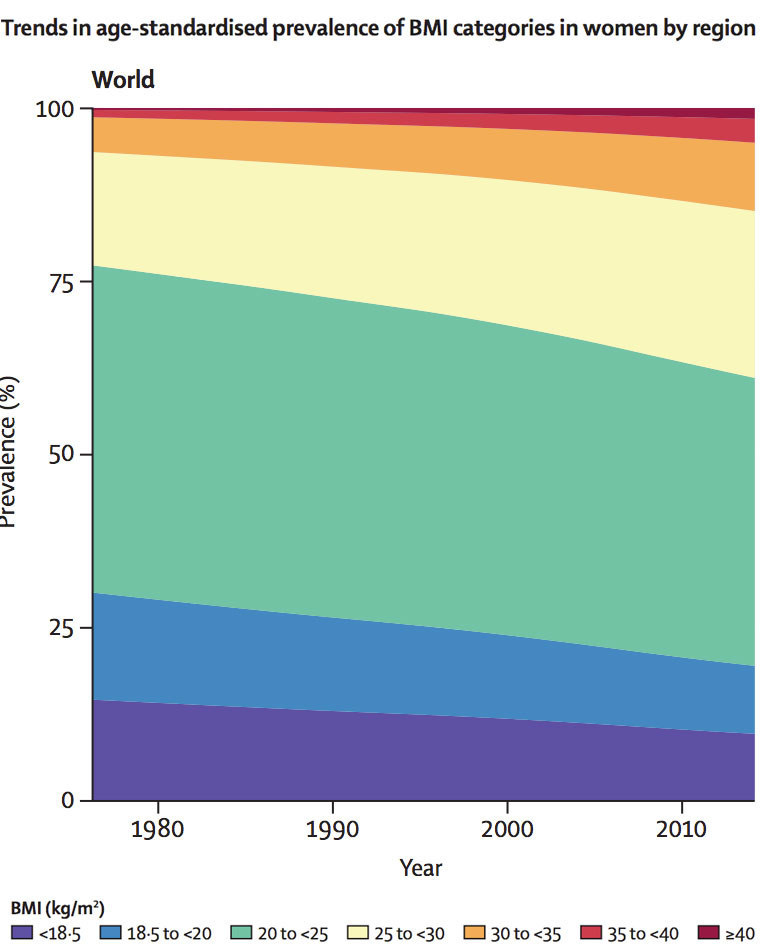 …while in men it took until 2011.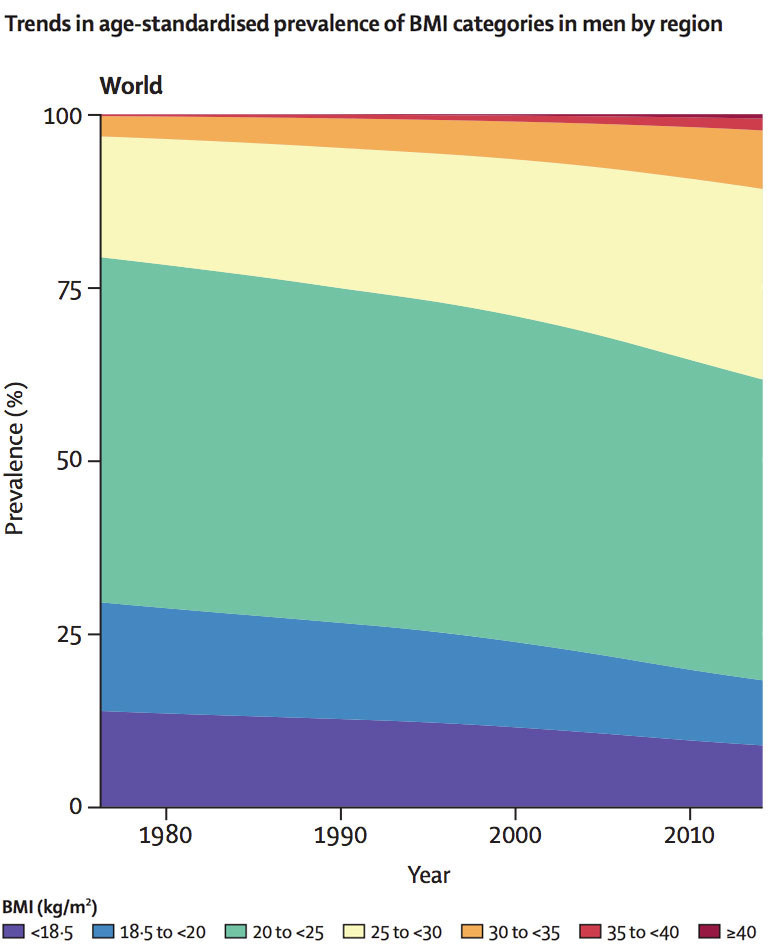 Obesity is only likely to become more prevalent, and malnutrition is still a major problem in large parts of the world.
The Lancet says that "if these trends continue, by 2025, global obesity prevalence will reach 18% in men and surpass 21% in women". Efforts to reduce the problem haven't worked. At the same time, the focus on obesity has distracted attention from the still very real problems of malnutrition elsewhere in the world.