7 Charts That Show The Reality Of The Calais "Swarm" Of Migrants
We're not really being swamped by hordes of immigrants.
In Calais, a group of migrants are living in makeshift camps and trying to board ferries or use the Channel tunnel to make it to England.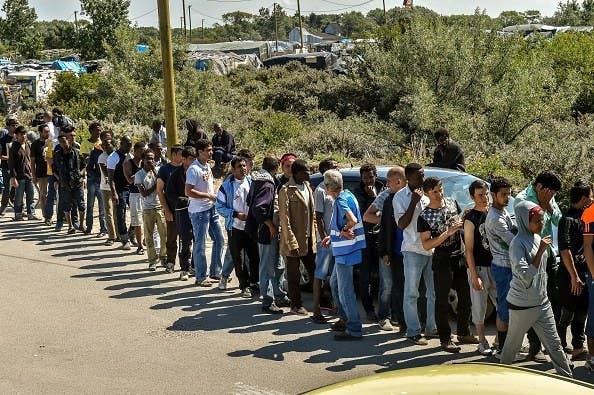 In general, people overestimate how many migrants there are in Britain.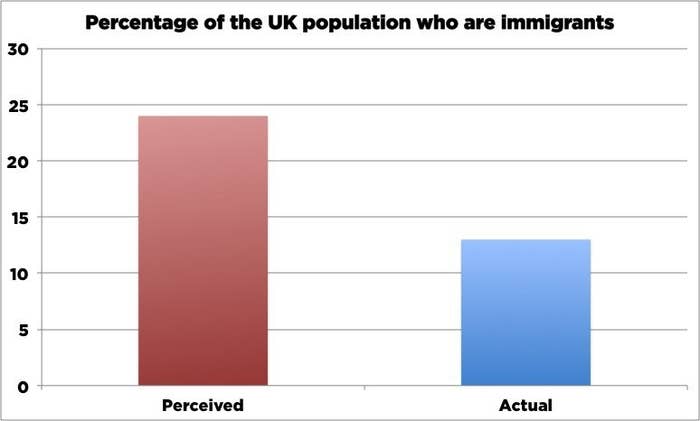 And while the desperate group in Calais attracts lots of media attention, it's not a fair picture of what immigration into Britain looks like.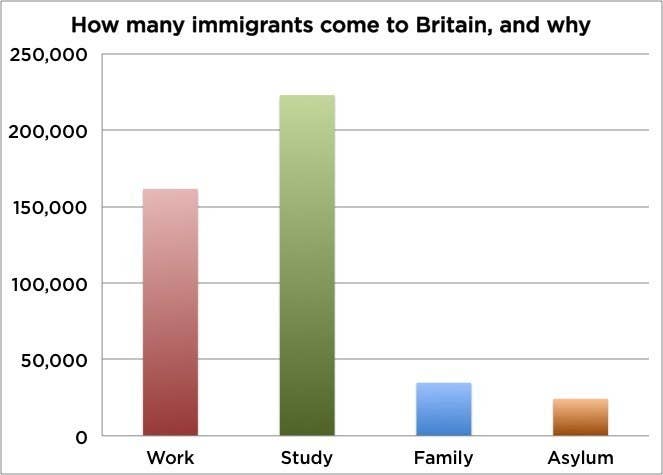 Of course, the number of people entering the country illegally is unknown. However, estimates have been made.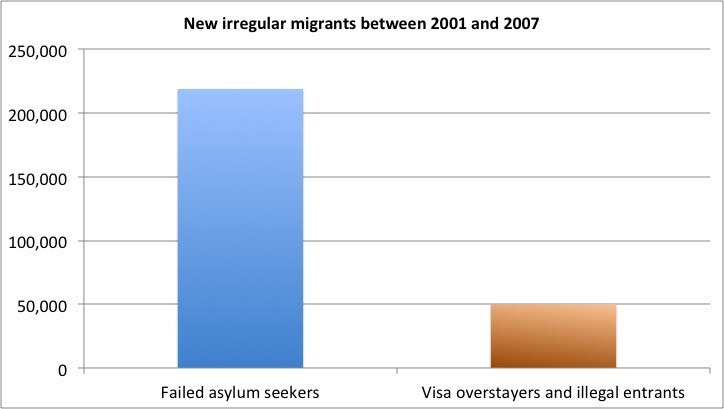 Whatever the precise number, people smuggling themselves in via lorries in Calais are clearly only a small part of the overall picture.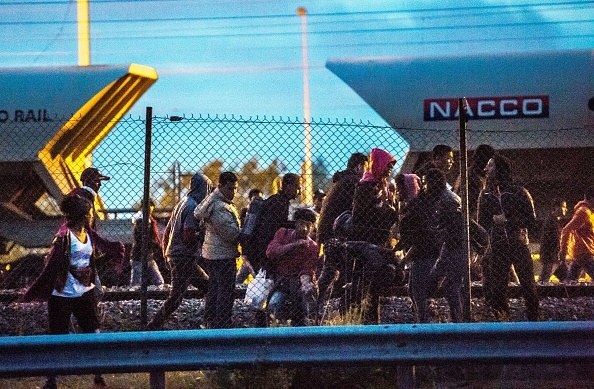 What's more, the Calais migrants need to be seen in the context of the Europe-wide situation.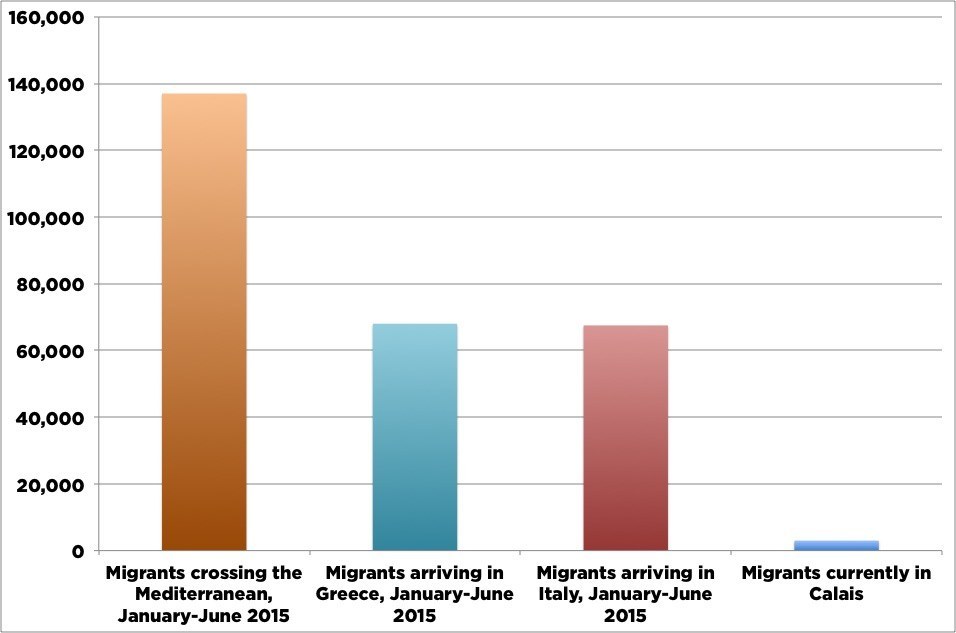 If you read the British press, you might get the impression that migrants are rushing across Europe to get to Britain. That's not really the case.
And it's not as if we're super generous when it comes to allowing those asylum seekers in, either.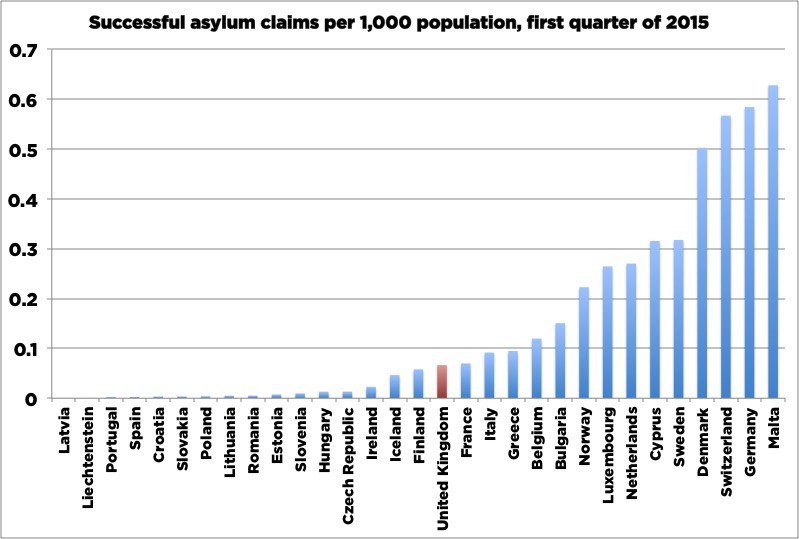 Even when it comes to total immigration, including skilled workers and students, we're totally average.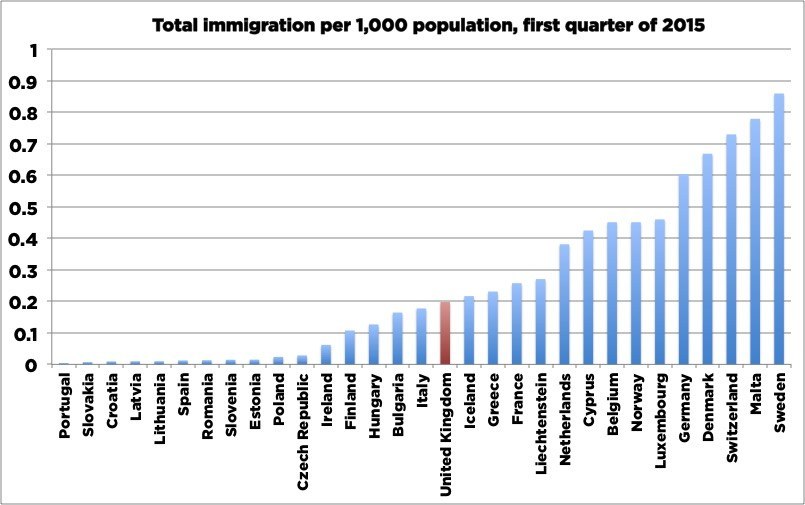 Also, they're not flocking here for our generous benefits.
The Calais migrants are from outside the EU. Non-EU citizens can only claim benefits if they're claiming asylum and can show they're destitute, whereupon the Home Office will provide some support, or if they manage to get refugee status, whereupon they get the same benefits as any Briton.
Besides, a Refugee Council survey found that around 75% of asylum seekers have no knowledge of the UK welfare system before they get here. Some are even disapproving; one said "I didn't know about the welfare system. I don't like it actually … I just feel it's because of the system that people are not working."
And in any case, Britain's benefits are not especially generous. Comparing between countries is complicated because of the differing systems, but a BBC breakdown of the various countries' welfare packages puts Britain well below France, Germany, Denmark, and the Netherlands in terms of generosity.
This isn't to say that migration into Britain doesn't cause any problems. It puts real pressure on housing, for instance.
However, they are problems that all of Europe faces, and Britain is apparently taking no more than its fair share of the burden.