People Are Saying This Gap Advert Is Sexist
Also it looks like Gap can't spell "Einstein".
The clothing company Gap is getting a bit of stick online for this ad.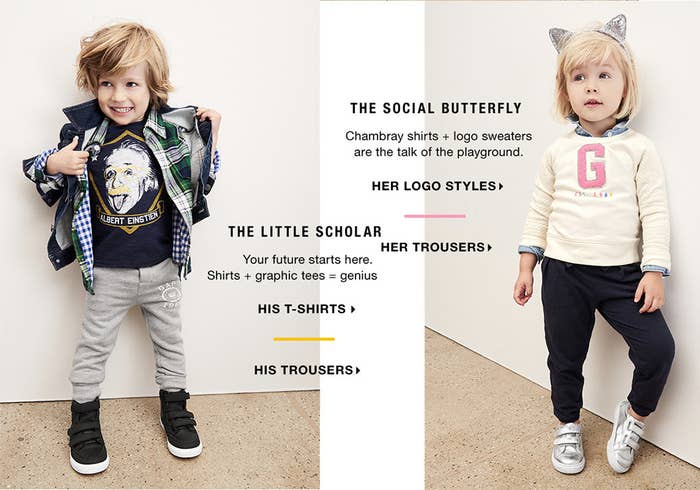 It's from a Gap promotional email received by Twitter user @psychscientists, which BuzzFeed News has seen.
People are saying it's suggesting boys should be "scholars" and girls should be "social butterflies", and that it's sexist.
Gap's own "scholarship" isn't that hot, either. It managed to spell "Einstein" wrong on this T-shirt.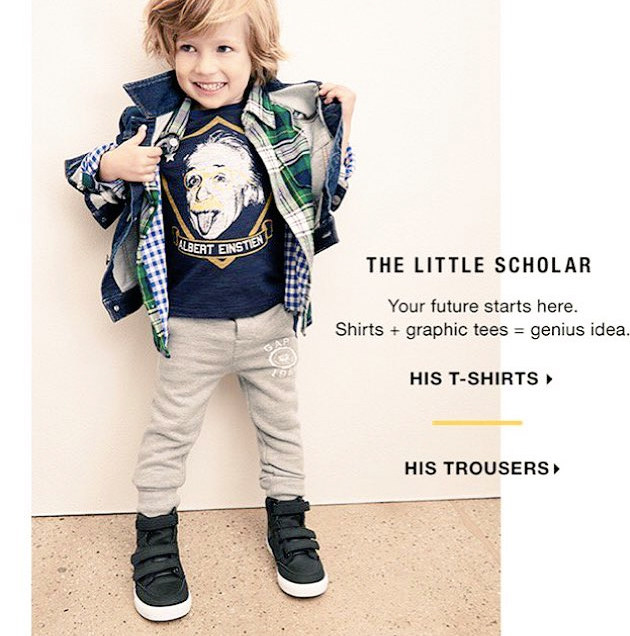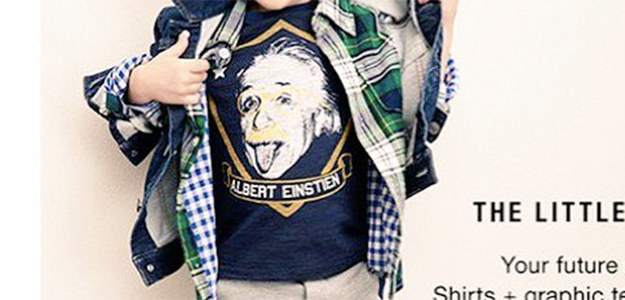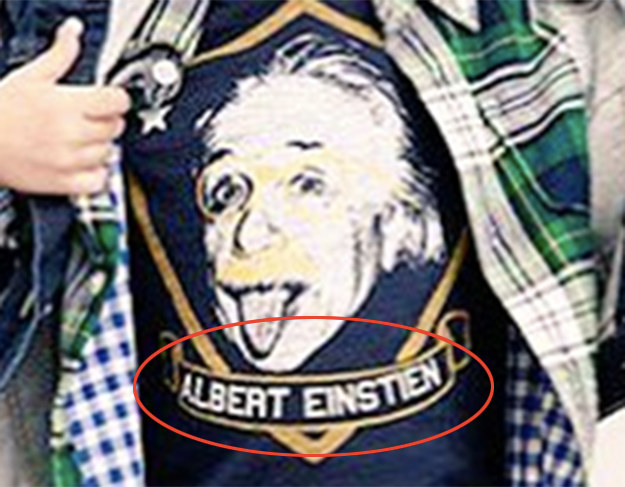 People on Twitter are kicking off about it.
BuzzFeed News has contacted Gap for a response.