12 Times Grammar Pedants Got Their Pedantry Completely Wrong
Pedantry 101: Actually know what you're talking about before telling people off for getting their grammar wrong.
If you're going to criticise someone's grammar, you'd better get it right.
And people love to criticise each other's grammar. One thing they particularly like to criticise is the "passive". The passive is (roughly speaking) when you arrange a sentence so that the object becomes the subject, like this: "the ball was kicked", instead of "he kicked the ball". People don't like it because they say it can hide the person who was responsible for something: "mistakes were made", instead of "I made mistakes".
1.
But loads of the people who get really angry about it apparently don't know what they're talking about. Like this writer for The Guardian who hates "passive constructions" but doesn't know what they are.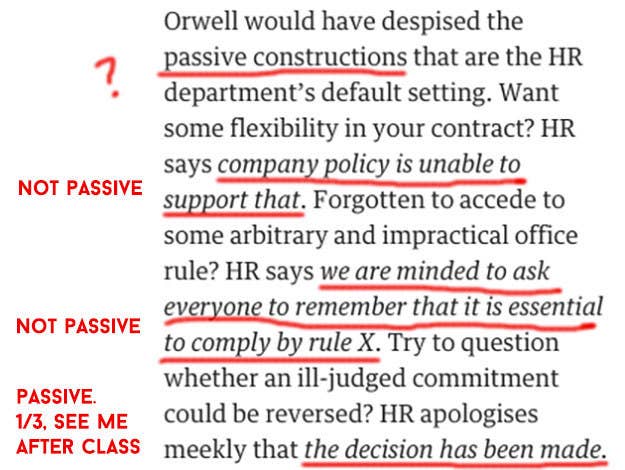 2.
Or this Spectator journalist who uses the passive voice to complain that you shouldn't use the passive voice.
3.
And this author of a book on "the correct way to write" who doesn't obey his own rules.
4.
The author above makes a habit of that sort of thing. Here he is telling people to cut out "redundant words".
5.
And here he is telling people they shouldn't use "they" to mean a single person, then – in the same book – using "they" to mean a single person.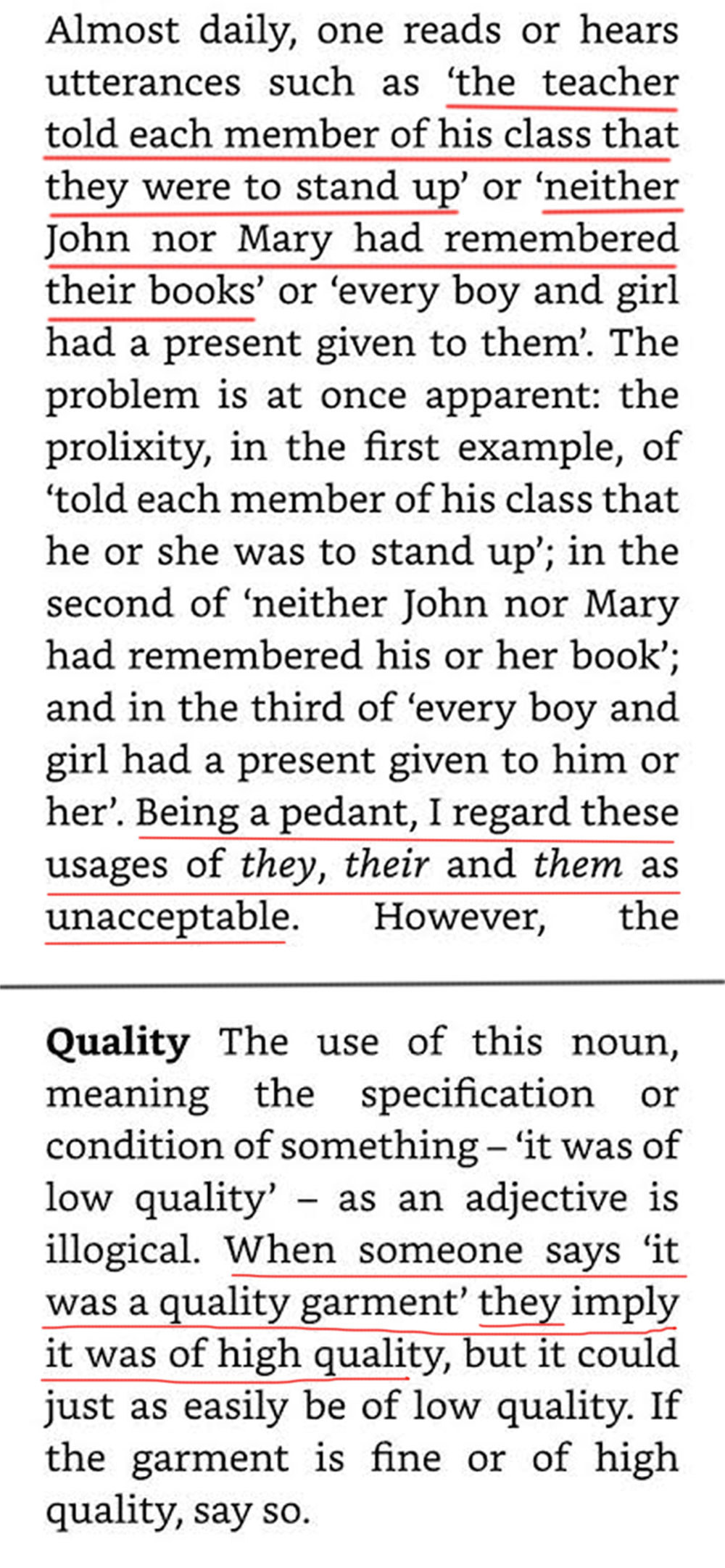 6.
Here's a former Conservative secretary of state for education who says we shouldn't use the passive voice, but uses it in his own first sentence.

7.
The Economist style guide tells writers to use the active, then uses the passive.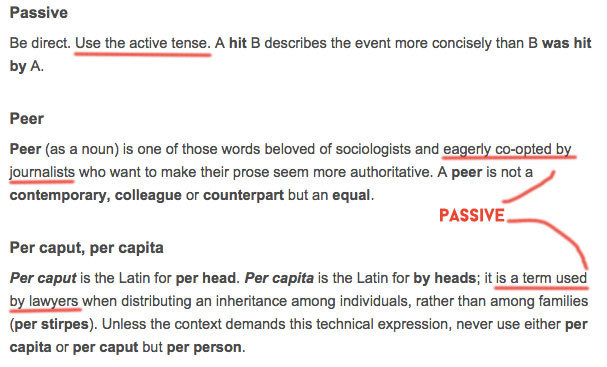 10.
This New Yorker writer sees passives everywhere, even when there are none.

11.
This Harper's journalist – and English teacher – complains about the passive voice but doesn't know what it means.
12.
And the granddaddy of them all. George Orwell, who used the passive to lament the use of the passive.

In accordance with Muphry's Law, which states that no criticism of other people's grammar will be free of mistakes itself, an earlier version of this post included an entry that incorrectly chided a writer for seeing passives where there were none. There was one.