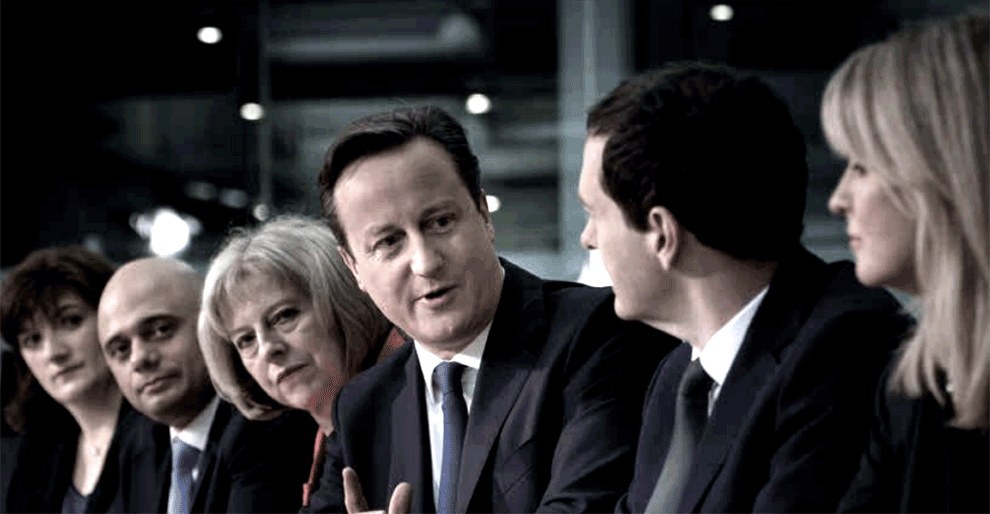 1. Reduce the amount a family can claim in benefits.

"We will lower the maximum amount that a single household can claim in benefits each year from £26,000 to £23,000, so we reward work."
2. Make it harder for young people to receive out-of-work benefits.

"[It] is not fair – on taxpayers, or on young people themselves – that 18-21 year-olds with no work experience should slip straight into a life on benefits without first contributing to their community. So we will introduce tougher Day One Work Requirements for young people claiming out-of-work benefits. We will replace the Jobseeker's Allowance for 18-21 year-olds with a Youth Allowance that will be time-limited to six months, after which young people will have to take an apprenticeship, a traineeship or do daily community work for their benefits.
"It is also not fair that taxpayers should have to pay for 18-21 year-olds on Jobseeker's Allowance to claim Housing Benefit in order to leave home. So we will ensure that they no longer have an automatic entitlement to Housing Benefit."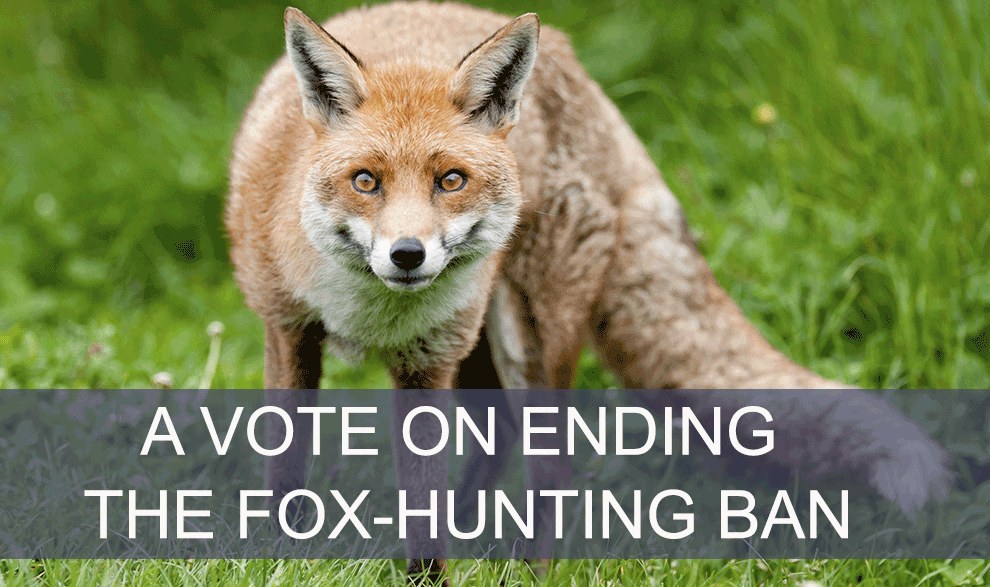 3. Give MPs a vote on ending the fox-hunting ban.
"A Conservative government will give Parliament the opportunity to repeal the Hunting Act on a free vote, with a government bill in government time."
4. Make it harder for immigrants from inside the EU to get benefits.

"We will insist that EU migrants who want to claim tax credits and child benefit must live here and contribute to our country for a minimum of four years. This will reduce the financial incentive for lower-paid, lowerskilled workers to come to Britain. We will introduce a new residency requirement for social housing, so that EU migrants cannot even be considered for a council house unless they have been living in an area for at least four years.
"If an EU migrant's child is living abroad, then they should receive no child benefit or child tax credit, no matter how long they have worked in the UK and no matter how much tax they have paid. To reduce the numbers of EU migrants coming to Britain, we will end the ability of EU jobseekers to claim any job-seeking benefits at all. And if jobseekers have not found a job within six months, they will be required to leave."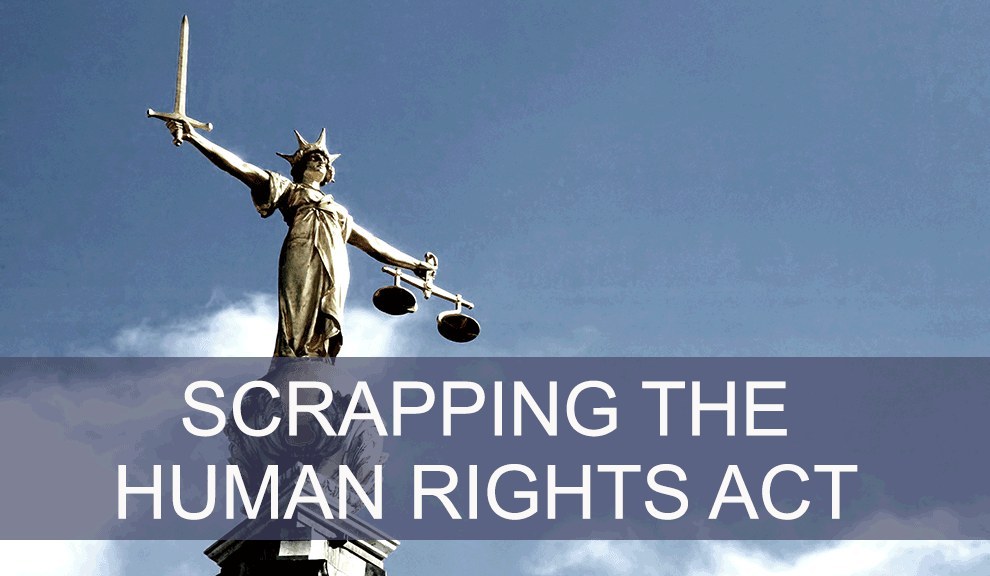 5. Scrap the Human Rights Act and leave the European Court of Human Rights.

"We have stopped prisoners from having the vote, and have deported suspected terrorists such as Abu Qatada, despite all the problems created by Labour's human rights laws. The next Conservative Government will scrap the Human Rights Act, and introduce a British Bill of Rights. This will break the formal link between British courts and the European Court of Human Rights, and make our own Supreme Court the ultimate arbiter of human rights matters in the UK."
6. Consider cutting benefits for disabled people who refuse treatment for their condition.

"People who might benefit from treatment should get the medical help they need so they can return to work. If they refuse a recommended treatment, we will review whether their benefits should be reduced."
7. Maintain the limit on the number of immigrants from outside the EU.

"We have already capped the level of skilled economic migration from outside the EU. We will maintain our cap at 20,700 during the next Parliament."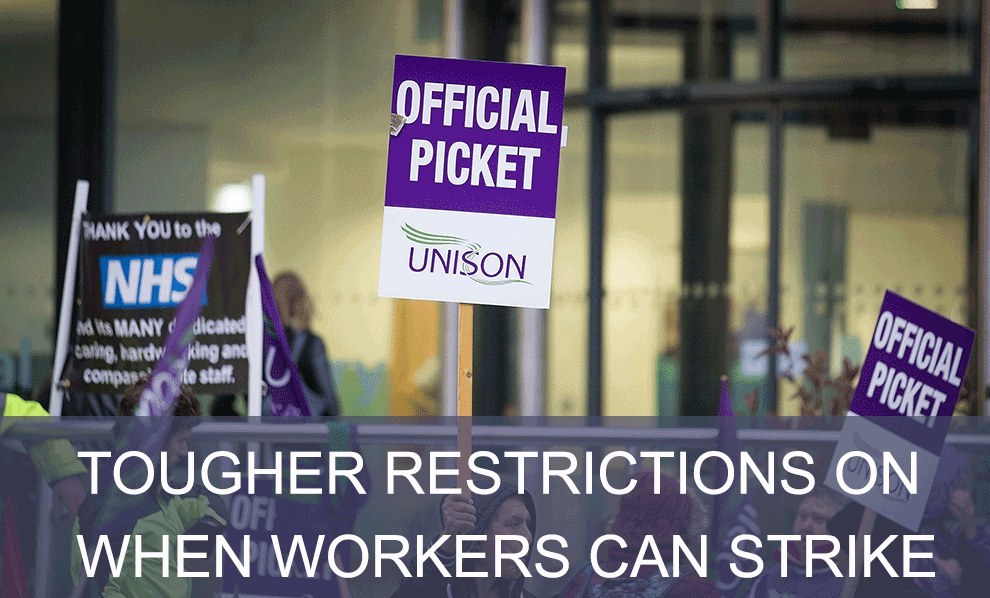 8. Bring in stricter regulations about when workers can strike.

"Strikes should only ever be the result of a clear, positive decision based on a ballot in which at least half the workforce has voted.
"We will, in addition, tackle the disproportionate impact of strikes in essential public services by introducing a tougher threshold in health, education, fire and transport. Industrial action in these essential services would require the support of at least 40 per cent of all those entitled to take part in strike ballots s well as a majority of those who actually turn out to vote."
9. Require that immigrants learn English.

"[We] will legislate to ensure that every public sector worker operating in a customer-facing role must speak fluent English. And to encourage better integration into our society, we will also require those coming to Britain on a family visa with only basic English to become more fluent over time, with new language tests for those seeking a visa extension."
10. Open hundreds more free schools.
"Over the next Parliament, we will open at least 500 new free schools, resulting in 270,000 new school places."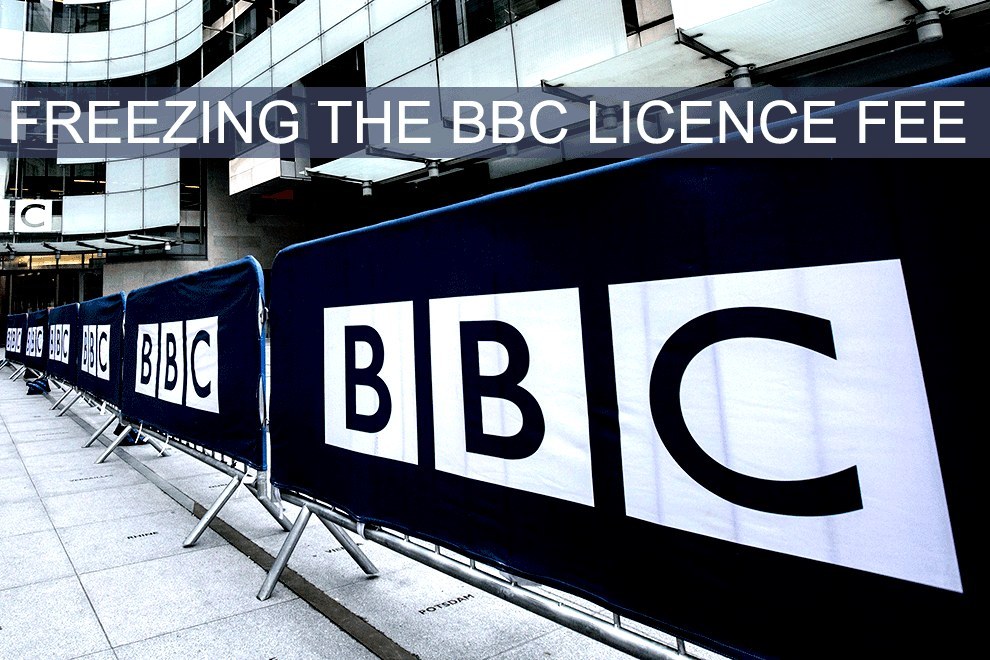 11. Freeze the BBC licence fee.

"We will deliver a comprehensive review of the BBC Royal Charter, ensuring it delivers value for money for the licence fee payer, while maintaining a world class service and supporting our creative industries. That is why we froze the BBC licence fee and will keep it frozen, pending Charter renewal."
12. Give more people the option of buying their Housing Association homes.

"We will give more people the chance to own their home by extending the Right to Buy to tenants of Housing Associations and create a Brownfield Fund to unlock homes on brownfield land."
13. Provide more people buying homes with government help.

"We will extend our Help to Buy Equity Loan scheme, introduce a new Help to
Buy ISA."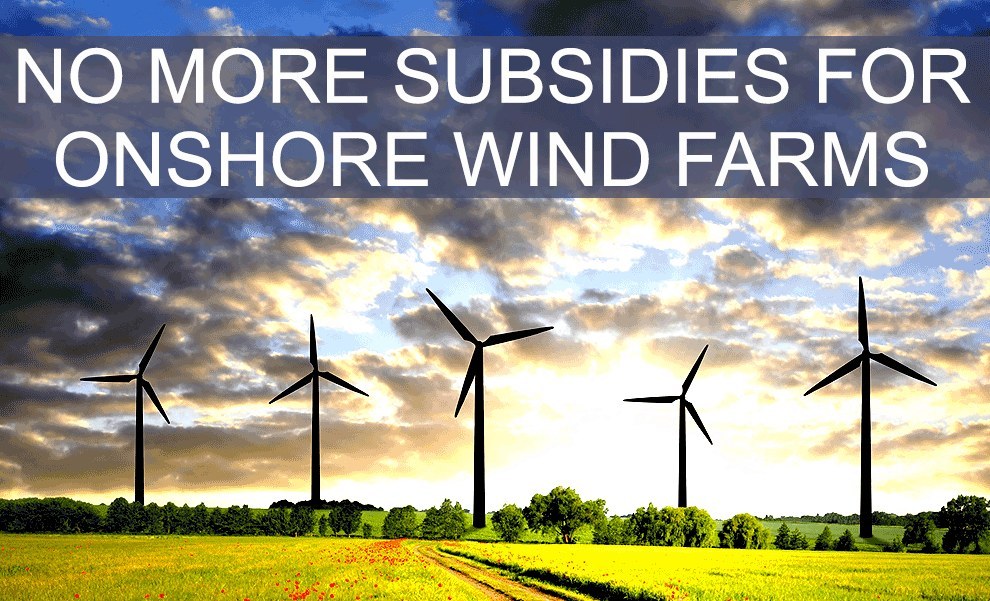 14. End public subsidy for new onshore wind farms.

"Onshore windfarms often fail to win public support and are unable by themselves to provide the firm capacity that a stable energy system requires. As a result, we will end any new public subsidy for them and change the law so that local people have the final say on windfarm applications."
15. Build more prisons.
"We will make further savings by closing old, inefficient prisons, building larger, modern and fit-for-purpose ones and expanding payment-by-results."
16. Make all new recreational drugs automatically illegal.

"We will create a blanket ban on all new psychoactive substances, protecting young people from exposure to so-called 'legal highs'."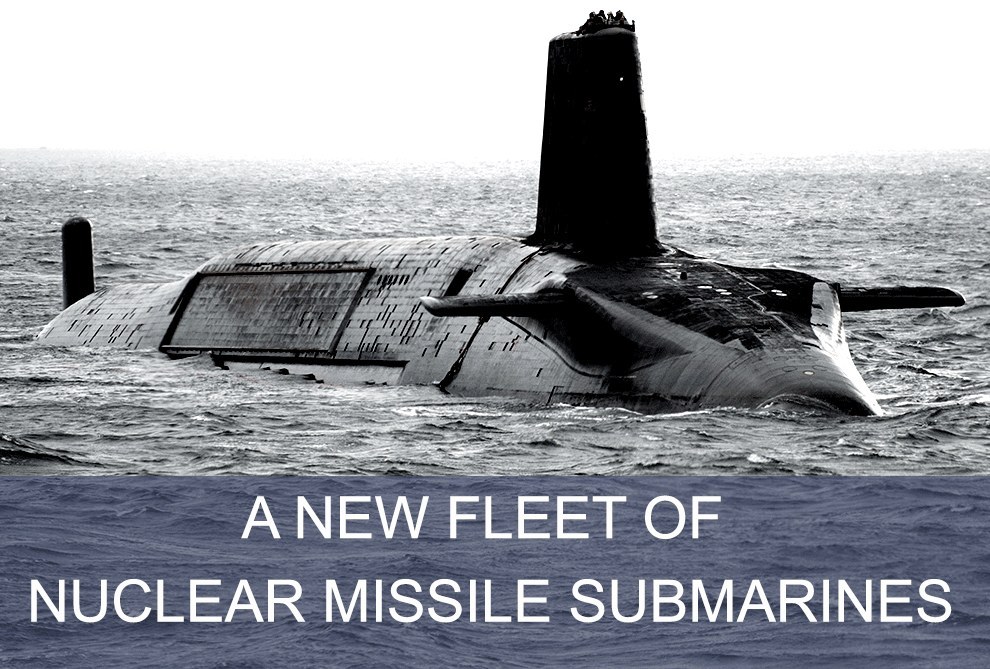 17. Build a new fleet of nuclear-missile-armed submarines.

"We will retain the Trident continuous at sea nuclear deterrent to provide the ultimate guarantee of our safety and build the new fleet of four Successor Ballistic Missile Submarines – securing thousands of highly-skilled engineering jobs in the UK."
18. Give the police and security services greater powers to spy on communications.

"We will keep up to date the ability of the police and security services to access communications data – the 'who, where, when and how' of a communication, but not its content. Our new communications data legislation will strengthen our ability to disrupt terrorist plots, criminal networks and organised child grooming gangs, even as technology develops. We will maintain the ability of the authorities to intercept the content of suspects' communications, while continuing to strengthen oversight of the use of these powers."
19. Introduce more powers to deal with "extremists", even when they are nonviolent.

"We have already reformed the Prevent strategy so that it focuses on non-violent as well as violent extremism. We will now go even further. We will outlaw groups that foment hate with the introduction of new Banning Orders for extremist organisations. These could be applied to dangerous organisations that fall short of the existing thresholds for proscription under terrorism legislation.
To restrict the harmful activities of extremist individuals, we will create new Extremism Disruption Orders. These new powers might, for instance, prevent those who are seeking to radicalise young British people online from using the internet or communicating via social media."
20. Make sentences for criminals tougher.

"A new semi-custodial sentence will be introduced for prolific criminals, allowing for a short, sharp spell in custody to change behaviour. To tackle those cases where judges get it wrong, we will extend the scope of the Unduly Lenient Scheme, so a wider range of sentences can be challenged."
21. Keep pensions rising and protect old-age benefits.

"We will keep the triple lock pension system. From April 2016 we are bringing in a Single Tier Pension; this will effectively abolish means-testing the pensions of people who have contributed all their lives. We will maintain all the current pensioner benefits including Winter Fuel Payments, free bus passes, free prescriptions and TV licences for the next Parliament, while implementing the 'temperature test' for Winter Fuel Payment, so that expats in hot countries no longer receive it."
22. Take estates worth under £1 million out of inheritance tax.

"[We] will take the family home out of tax for all but the richest by increasing the effective Inheritance Tax threshold for married couples and civil partners to £1 million, with a new transferable main residence allowance of £175,000 per person."
23. Introduce "English votes for English laws".

"We will end the manifest unfairness whereby Scotland is able to decide its own laws in devolved areas, only for Scottish MPs also to be able to have the potentially decisive say on similar matters that affect only England and Wales. We will maintain the integrity of the UK Parliament by ensuring that MPs from all parts of the UK continue to deliberate and vote together, including to set overall spending levels.
"But we will change parliamentary procedures so that the detail of legislation affecting only England or England and Wales will be considered by a Committee drawn in proportion to party strength in England or England and Wales [and] add a new stage to how English legislation is passed; no bill or part of a bill relating only to England would be able to pass to its Third Reading and become law without being approved through a legislative consent motion by a Grand Committee made up of all English MPs, or all English and Welsh MPs. extend the principle of English consent to financial matters such as how spending is distributed within England and to taxation – including an English rate of Income Tax – when the equivalent decisions have been devolved to Scotland."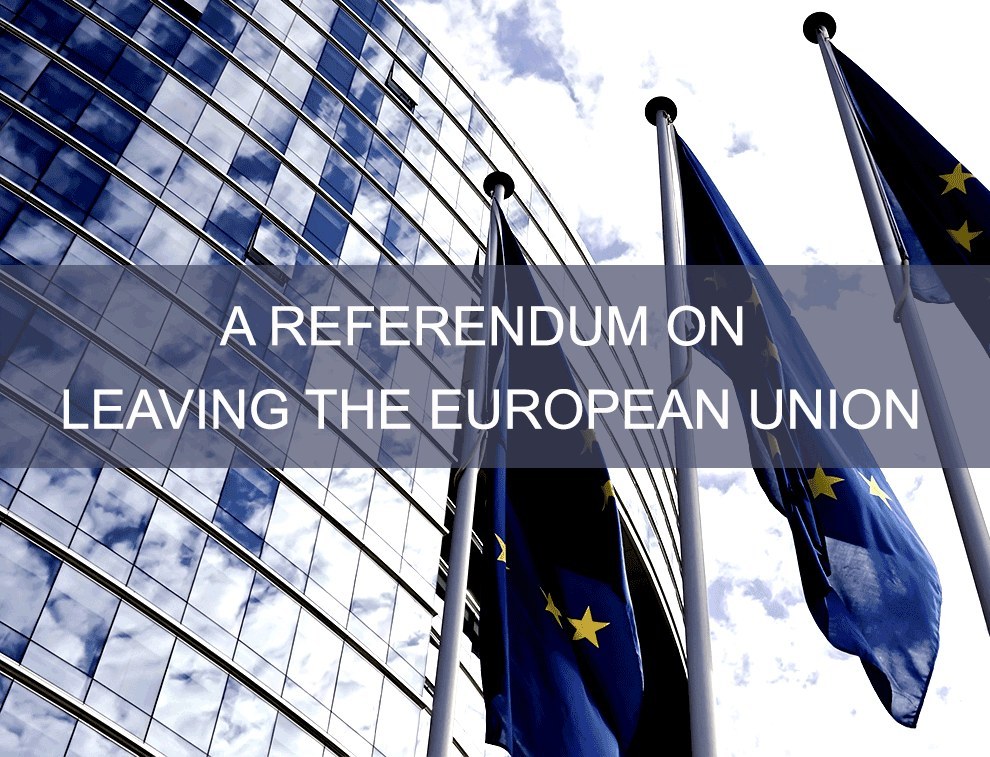 24. Hold a referendum on leaving the EU.

"Only the Conservative Party will deliver real change and real choice on Europe, with an in-out referendum by the end of 2017."
25. Maintain spending on international aid.

"We have delivered on our promises to meet the UN target of spending 0.7 per cent of national income as aid and to enshrine this in law. We will continue to meet the 0.7 per cent target, maintain an independent Department for International Development and keep aid untied."