Philae, the boxy little robot that landed on a comet, is being laid to rest.
It's been silent since July 2015, but its mothership, the European Space Agency (ESA) probe Rosetta, has kept its lines of communication open in case Philae woke up again. Now Rosetta is cutting it off.
It's looked since January as though Philae had probably come to the end of its exciting life.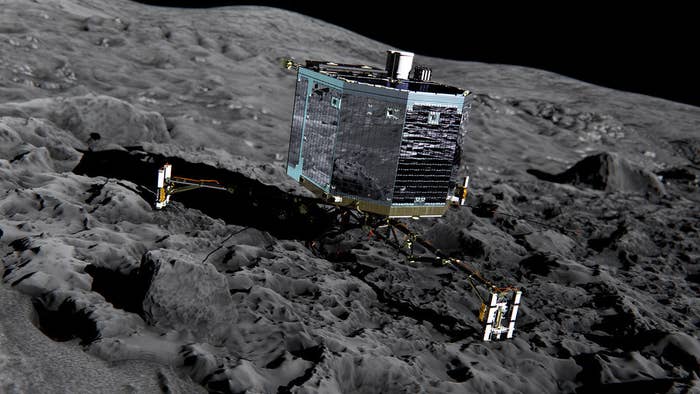 Rosetta also managed to land a little robot, called Philae, on the comet itself. Philae became something of a Twitter star as it did so.
But it all went a bit wrong when Philae tried to land. Instead of settling smoothly, it bounced more than half a mile back out into space, and landed in the shadow of a cliff.
As the comet flew closer to the sun – and brought its robot escorts with it – Philae managed to get a bit more sunshine on its face, and revived itself briefly.
Then the comet began heading away from the sun again, so Philae got darker and colder. In January, scientists made one last attempt to revive it.
But they never received any response.
So Philae will be silent for eternity now.
Still, it had a hell of a run. In its shortish life, it travelled billions of miles, landed on a comet, and made exciting scientific discoveries.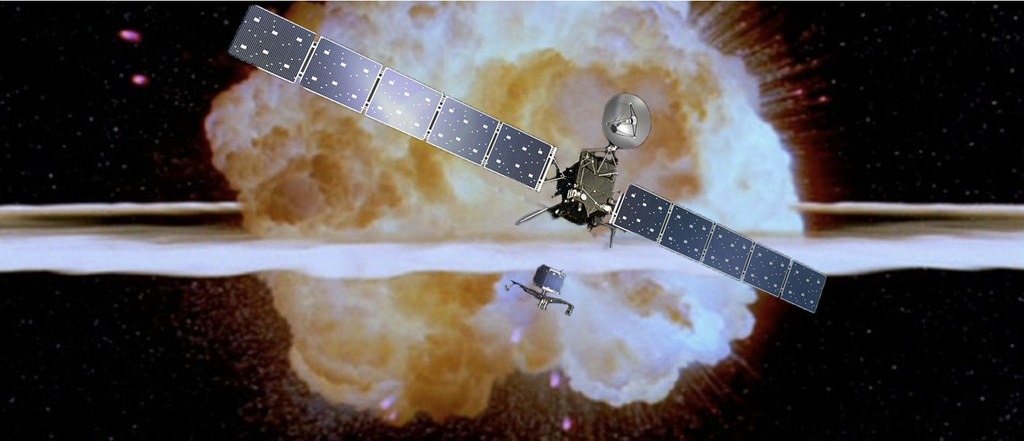 If you're sad about it, you can do something! The ESA wants the public to send postcards to Philae, filled with memories of Earth.