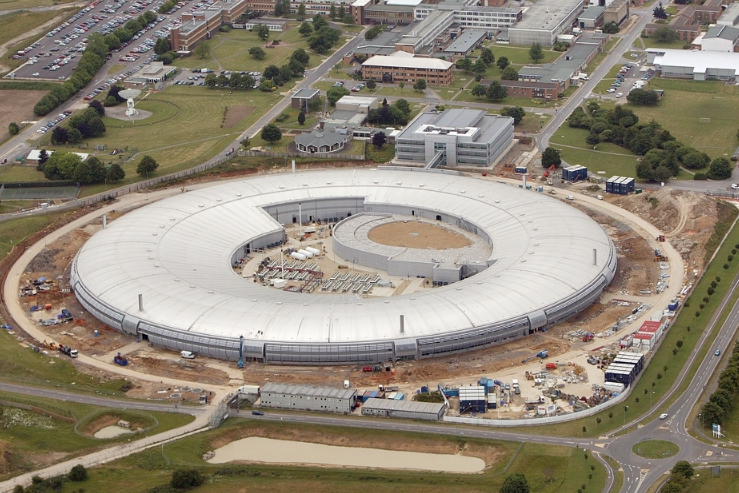 The government has failed to make the most of its investment in major scientific projects because its investment decisions have been based on "poor-quality information", according to a report from the National Audit Office (NAO).
Anyas Morse, the head of the NAO, said the Department for Business, Innovation and Skills (BIS) "has not used good quality information to decide which science capital projects to invest in to optimise scientific and economic benefits" and that this had undermined the department's "ability to prioritise and deliver value for money".
BIS has a science capital budget – the money spent on building new scientific projects, as opposed to the resource budget, the money spent on the day-to-day running of research – of £1.1 billion. But until 2014, the NAO report said, the department had no strategy to determine how to prioritise those projects. In 2014, it developed a plan, but the plan was based on poor-quality evidence.
A science advocacy body backed the report's findings, telling BuzzFeed News that government spending on science in the last five years has too often been based on "political opportunism, not scientific merit".
Naomi Weir, the assistant director of the Campaign for Science and Engineering (CASE), told BuzzFeed News: "This is one of the things that CASE has been concerned about throughout the last parliament.
"In the 2010 spending review, the Treasury announced a 40% spending cut on science capital, and in a way BIS did a good job of clawing that money back. But it's been really ad hoc, not planned or strategic, and that's meant that the money didn't go to high-priority areas.
"There's been more money, but the investment has often been determined by political opportunism, not scientific merit. Distributing research funding on near-term policy objectives is an inefficient use of funds."
Part of the problem, Weir said, was the focus on the capital budget, which has gone up while the resource budget has withered, partly because it is more appealing for an elected politician to open an exciting new project than to allocate funds for unglamorous day-to-day maintenance. "We call it 'batteries not included'," she said. "The more big shiny facilities you open, the bigger the bill for running them, and we're in a situation where the pot for funding them is static.
"Every time you open a new facility, your costs go up, but the money for running them doesn't. Soon we're going to have to make difficult decisions about what to run."
Several facilities are already running below capacity, Weir said. ISIS, a neutron source facility, is the most famous example – "it's easy to tell if it's running at full capacity, by checking how many days the lights are on" – but there are other, less obvious shortfalls. "In other places it might be that the kit's not being maintained, or there might not be enough grants to get scientists in to do the research."
She said: "With public money there's always going to be a political element, and it's right that elected politicians are involved. The difficulty is when that's the main driver.
"Funding well-maintained work isn't very exciting but the science that comes out of it really is. Investing for the long term doesn't bring near-term wins for the party of government, but it has long-term benefits for the UK."
Dr Andrew Steele, vice-chair of the campaign group Science is Vital, agreed, telling BuzzFeed News: "Increasing the capital investment without a corresponding increase in resource funding makes us worry about 'batteries not included', and funding decisions have been taken without an obvious consultation process with the scientific community."
A BIS spokesperson told BuzzFeed News: "We are delivering a decade of sustained investment in UK science and protecting science capital in real terms until 2021.
"All funding decisions are subject to rigorous scrutiny and require a robust
business case before spending is approved.
"As the NAO's report recognises, many of our projects are in high demand and
produce benefits to both science and society."
Looks like there are no comments yet.
Be the first to comment!