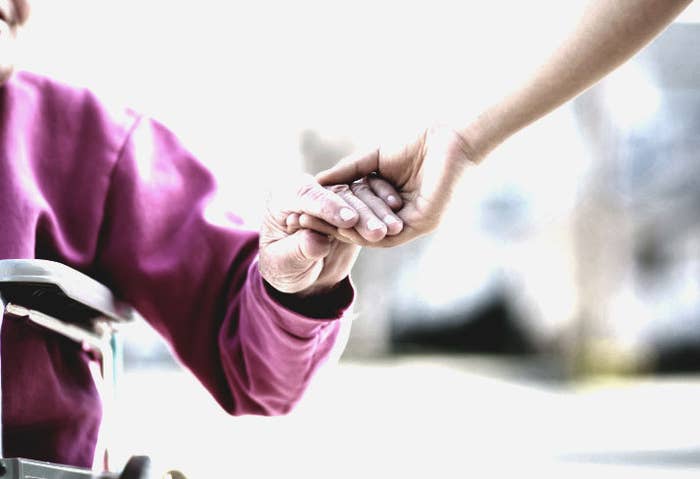 Workers who spend their days travelling rather than in an office should be allowed to count the journey to their first appointment and home from their last as part of their working day, according to a ruling from the European Court of Justice (ECJ).
Thousands of tradespeople, care workers, and sales representatives could benefit from the ruling, as most employers do not count the travelling time as work.
The ruling will mean that thousands of people's hourly wages, especially in the care sector, will fall below the national minimum wage, which could force employers to raise pay to meet it.
"The ruling will be particularly relevant in sectors like social care, where many workers are paid close to the minimum wage," Conor D'Arcy of the think tank Resolution Foundation told BuzzFeed News. "Our research has found that there is already a problem of illegal non-payment in the sector so this ruling is very good news for care workers.
"Many care workers spend a lot of time travelling from home to their appointments – getting paid for these hours will therefore be a welcome boost to their pay packets. This ruling, combined with the pay rise that many workers will get in April from the new national living wage, makes the need for more public investment in social care even greater. The chancellor must address this in his upcoming Spending Review."
The ECJ ruling came in a court case involving a Spanish security firm called Tyco, which shut down regional offices, forcing some employees to travel much further to and from the first and last jobs of the day. The ruling said: "The fact that the workers begin and finish the journeys at their homes stems directly from the decision of their employer to abolish the regional offices and not from the desire of the workers themselves.
"Requiring them to bear the burden of their employer's choice would be contrary to the objective of protecting the safety and health of workers pursued by the directive, which includes the necessity of guaranteeing workers a minimum rest period."
Jonathan Portes, the director of the National Institute of Economic and Social Research, said that the ruling was likely to be significant for care workers. He warned that the increased pay requirements will put more pressure on council budgets: "This is a sector that's under huge pressure already, because it's basically publicly funded, and councils are already going to be hit by increases to the national minimum wage. The care sector has already said that this is an ongoing disaster.
"We know that the adult social care system in this country is basically broken; it's between a rock and a hard place. Councils and the private care sector, which is indirectly funded by councils, are under a huge amount of pressure already."
D'Arcy agreed that "Of course, this ruling will come at a cost, but frankly it's a cost that employers should be paying – indeed some already do. But if you look at an area like social care, where there's a lot of travel between appointments, there are a lot of instances of not even getting the minimum wage.
"If you factor in having to pay for the travel as well, which employers aren't paying for, it's clearly a big victory for workers. Yes, I'm sure employers will speak about increased costs, but social care is an area in which workers deserve better pay."
However, an employment law solicitor, Caspar Glynn, told the BBC that since the minimum wage is a UK right, not a European one, minimum-wage workers will not be able to claim more money for travel time: "There's no European right to a national minimum wage. The minimum wage regulations in the UK do not count as work travel from home or to any work place."
The Unison general secretary Dave Prentis said: "This case rightly demonstrates that mobile workers must be paid for all their working time… Tens of thousands of home care workers are not even getting the minimum wage, because their employers fail to pay them for the time they spend travelling between the homes of all the people they care for.
"Now, thanks to this case, they should also be paid when they are travelling to their first visit, and again back home from their last. Ministers must now make plans for how this judgment is to be funded, and ensure that social care employers can no longer get away with paying illegal wages."
The Resolution Foundation estimates that as many as 160,000 care workers in Britain are not being paid the minimum wage when travelling between appointments is taken into account.