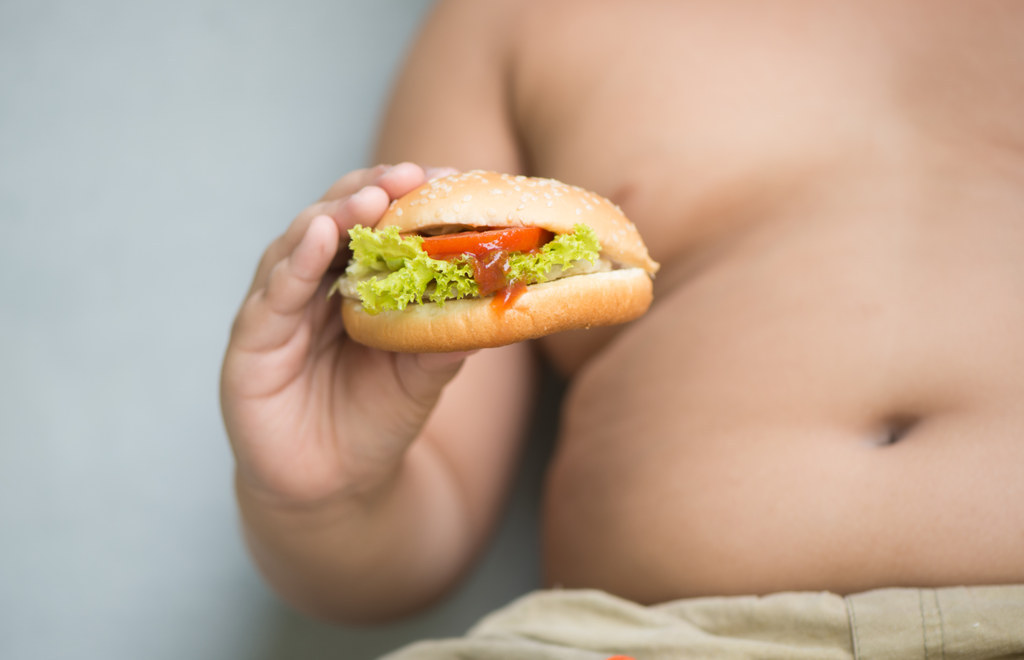 It's not what you might expect, because overall, child obesity in England peaked in 2004.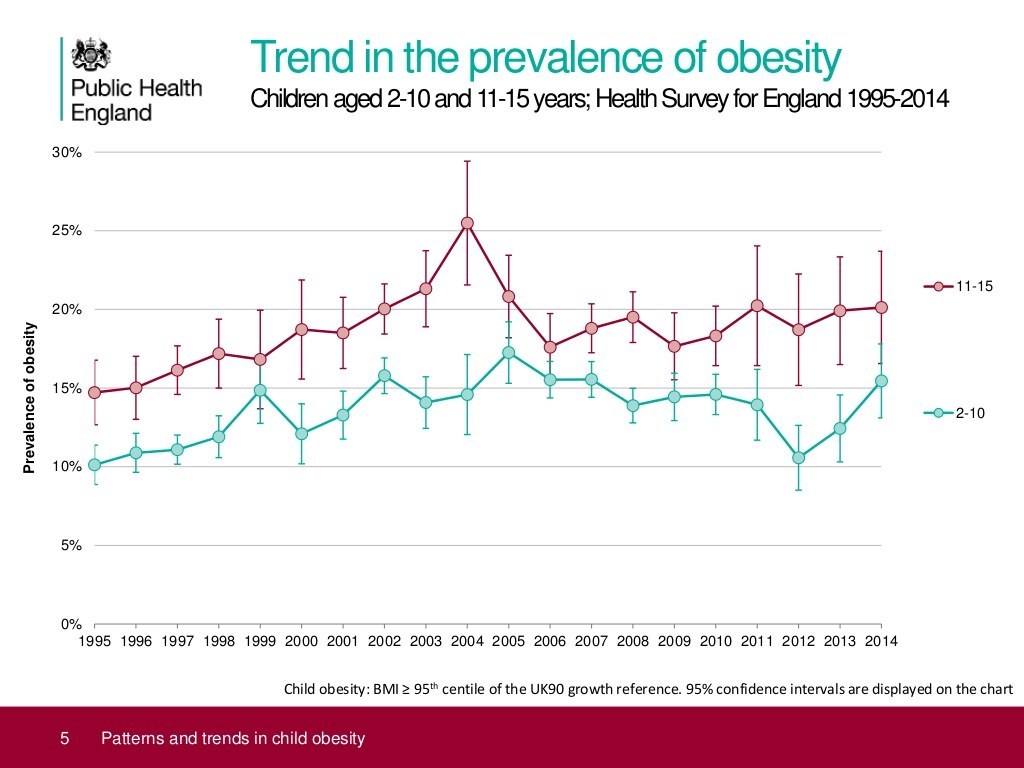 But poorer children have been at greater risk of obesity for years.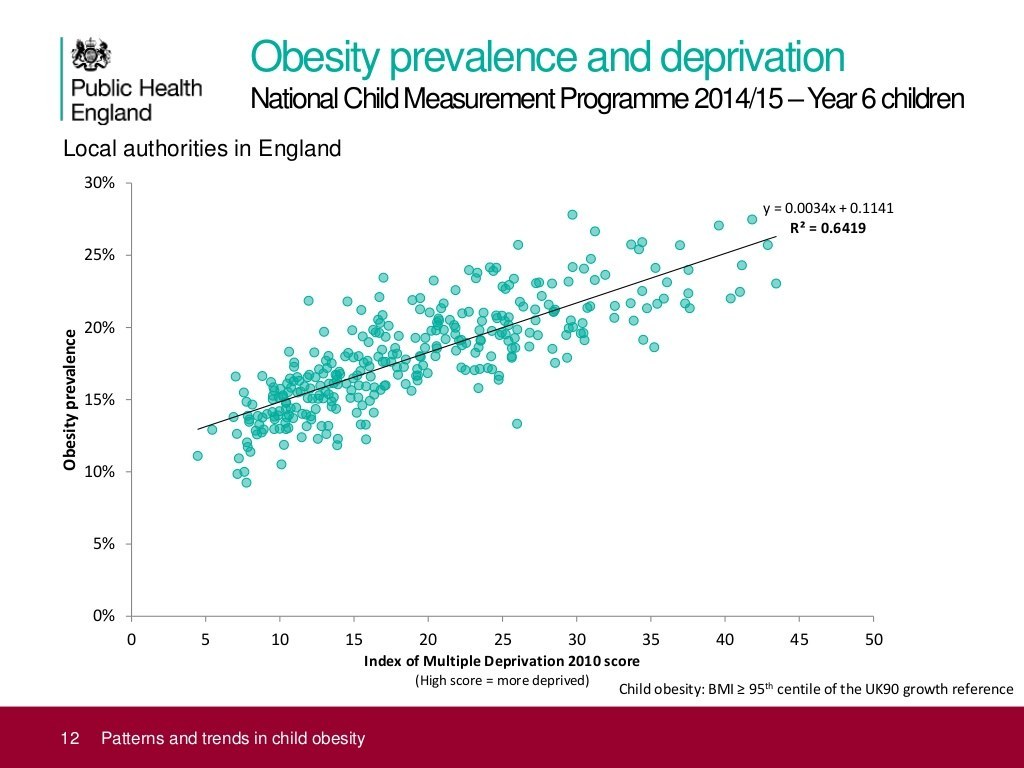 What's surprising is that not only is there huge health inequality between rich and poor – it's also growing.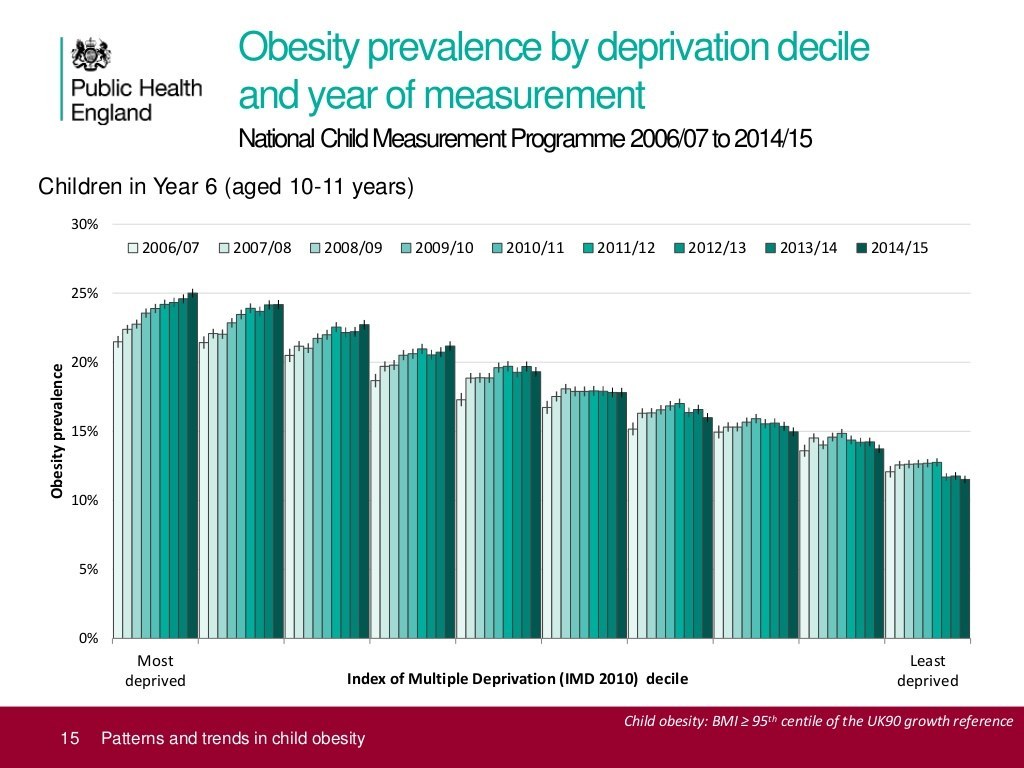 Here's that data represented another way, showing how it changes from children in reception class to children in year 6.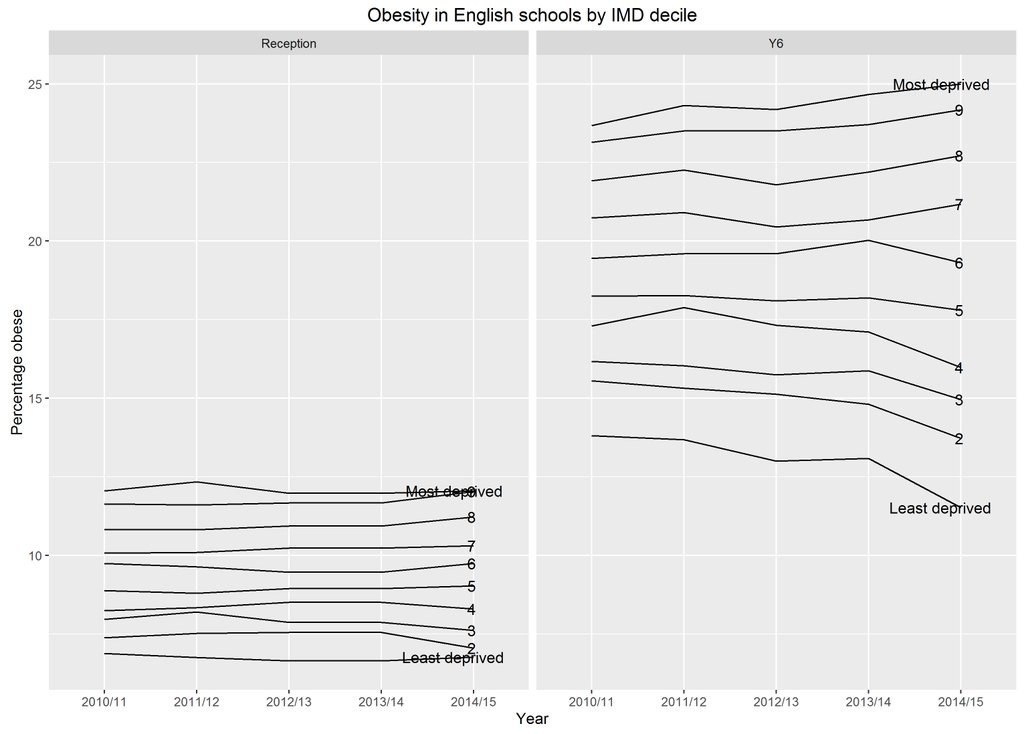 This is worrying, because children who are obese are likely to have much tougher lives as adults.
They're very likely to still be overweight when they reach adulthood, and are more likely to be ill, more likely to die young, and more likely to be disabled, according to PHE. Being overweight or obese raises your risk of diabetes, cardiovascular disease, and various forms of cancer.
And a previous PHE report said morbidly obese people's life expectancy is about 8–10 years shorter than people of healthy weight. Even "moderate" obesity is linked to a life expectancy about three years shorter than average. That's taken from a study in The Lancet looking at 900,000 people.
A 2005 report by the Faculty of Public Health found that food poverty was driving the obesity epidemic.
Healthier food is more expensive, while high-calorie, high-salt, high-fat food is often cheaper, meaning that poorer people eat far less fish, fruit, and vegetables, and other healthy food, and are much more likely to eat processed meats and sugary sweets.
A Department of Health spokesperson told BuzzFeed News: "We want all children to have a healthy start in life and, although rates overall have stabilised, it is deeply worrying that one in three children leaving primary school are either overweight or obese.
"Action is needed to tackle obesity, particularly in children, which is why we will be publishing a comprehensive new strategy to look at the problem. It will set out what more can be done by all sides, including industry, to address this important issue."