Walking Down Empire Avenue
My friend Alan from the social media stock market Empire Avenue has recently published an eBook introduction to the game. He kindly agreed to write up an introduction to Empire Avenue for Buzzfeed readers which I've published below (modified slightly and with pictures).
Have you been walking down Empire Avenue yet?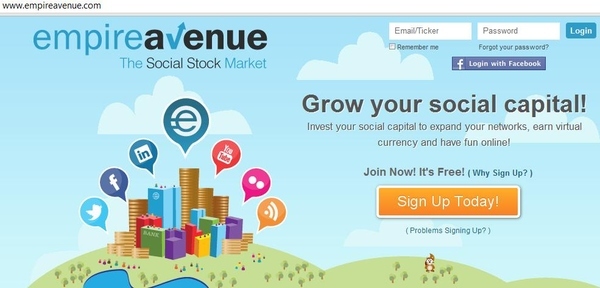 Empire Avenue is a popular web site that is part stock market game, part social network and all about meeting and connecting with some really great people. If you are a web publisher and interested in using social networking to drive traffic to your content, you might want to check it out. The sign up process is short and easy, after which you will connect your Twitter, Facebook, LinkedIn, Flickr, YouTube, Instagram and Foursquare accounts as well as up to 5 blog feeds. ETA: Empire Avenue just added Wordpress.com blogs as their own network, which could definitely be a game changer!