Via Megan Fox...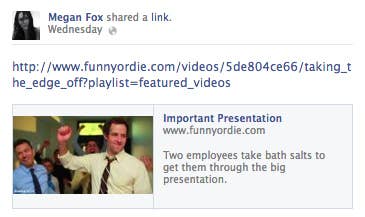 Don't Do Bath Salts At Work
Funny Or Die / Via FunnyOrDie.com
So the short features Brian Austin Green and friends from his new TV series, Wedding Band. Most notable is that it is very un-marketing-like in that the short makes no mention of the new comedy series on TBS at all, but a quick IMDB-ing of the cast is a perfect match. Conclusion, the cast of the new show is really funny, and they just kept hanging out making funny stuff together.
I was intrigued, so I dug deeper...
Brian Austin Green Is A Rock Star...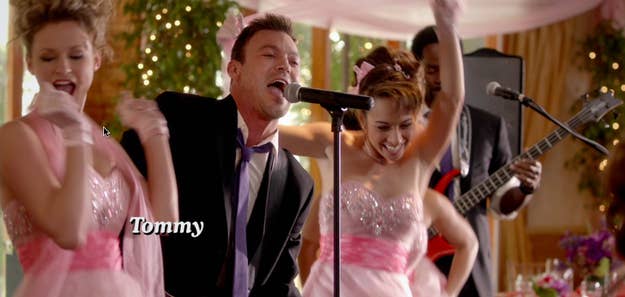 Chuck Klosterman predicted this 10 years ago...