It was a family friend's wedding, and I sat teary-eyed, watching the bride lay her head on her dad's shoulder as they swayed to Luther Vandross's "Dance With My Father". Suddenly it hit me: I wasn't just crying because I was caught in the moment, I was crying because this was the first time I had seen a genuine, love-filled black father-and-daughter relationship.

Like many of my cousins and black friends, I grew up in a single-parent household. It was me, my mum, and my sisters. I knew beautiful, loving, consistent black women, but loving, stable black men were not a part of my reality. I never got the "wait till your dad gets home" treat, nor did I get the privilege of being Daddy's little girl. My only point of reference for a black father was Michael Kyle from My Wife and Kids. I would often watch the show with my sister and we would imagine and discuss what it would be like if he was our father.
These memories reinforce the importance of black fatherhood to me. So as a way to celebrate black fathers who are present, I spoke to seven dads and asked them what fatherhood meant to them.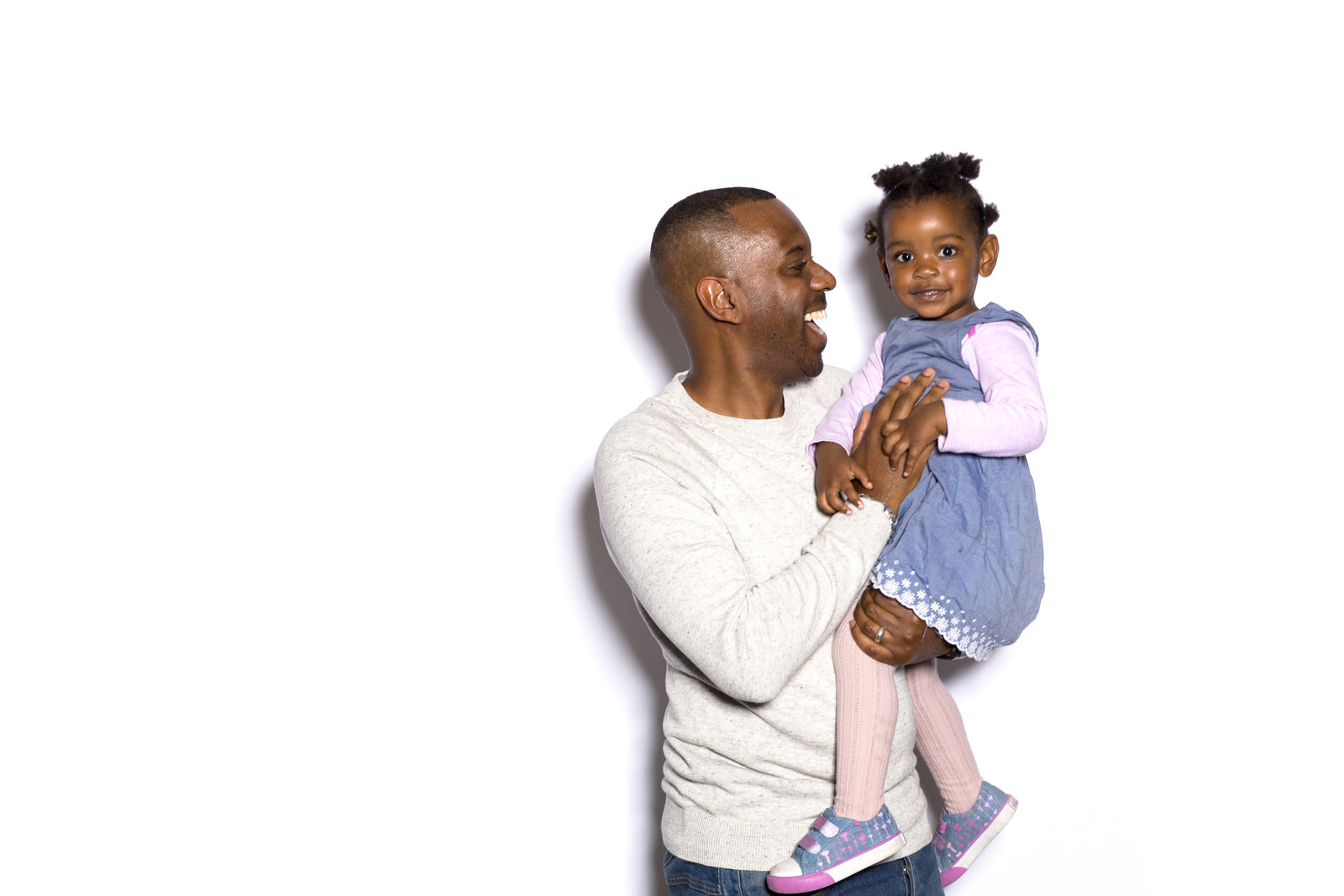 Elliott Rae
"When you look at parenting magazines it's all white faces. It's like black fathers don't exist," says Elliott. "Black fathers are not shown in the media. We are still superstars or criminals. We are never just normal – normal black men, normal black fathers. I want people to know that we exist, we are involved, and we care. I can't deny that there is a problem with absent black fathers, but there are also many present fathers, and I want to show that."

Elliott is father to 2-year-old Eleni and founder of MusicFootballFatherhood, a parenting and lifestyle platform for men. "I learned how to be a good dad, because I had a great dad. He was a good role model, a stand-up person who always did the best for me and my sister." Though he speaks fondly of his father, he says he plans to parent differently. "My dad taught me how to prepare for the practical things – what to buy, money, and things like that – but I want to be more emotionally involved with Eleni. I want to be emotionally connected with her. I wasn't told how much I would be responsible for her emotional wellbeing, and I feel like it's my role to make sure that she is happy.
"I want her to have a sense of self, to know that she can be herself at all times and to know that she is beautiful. Being a little black girl, the world is going to have a lot for her and I need her to be confident in herself – I need her to believe in her strength and know that I always have her back. My wife has a real strong sense of self and I feel good that the pressure is not all on me to teach her that, because I know she will get that from her mother too."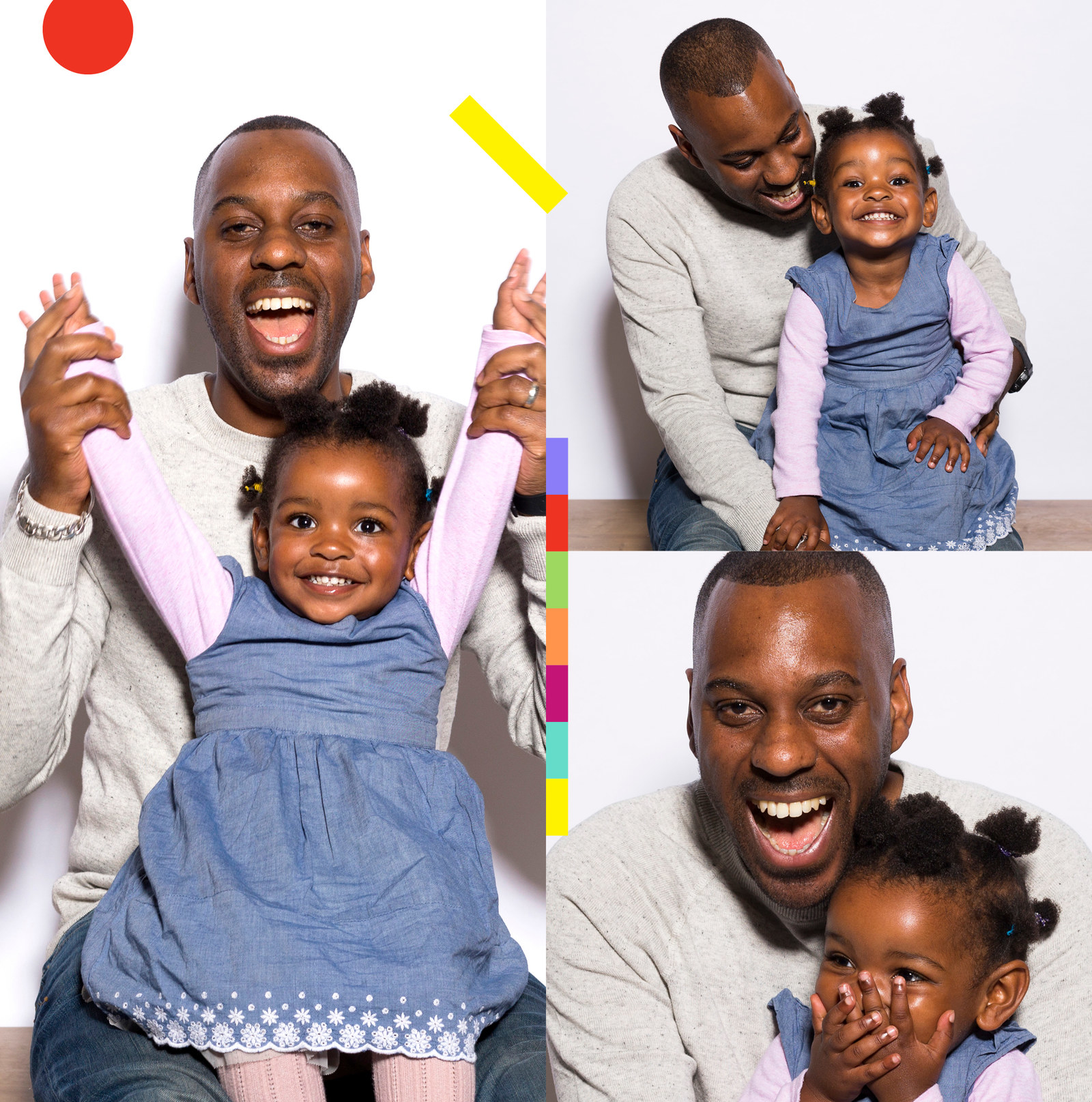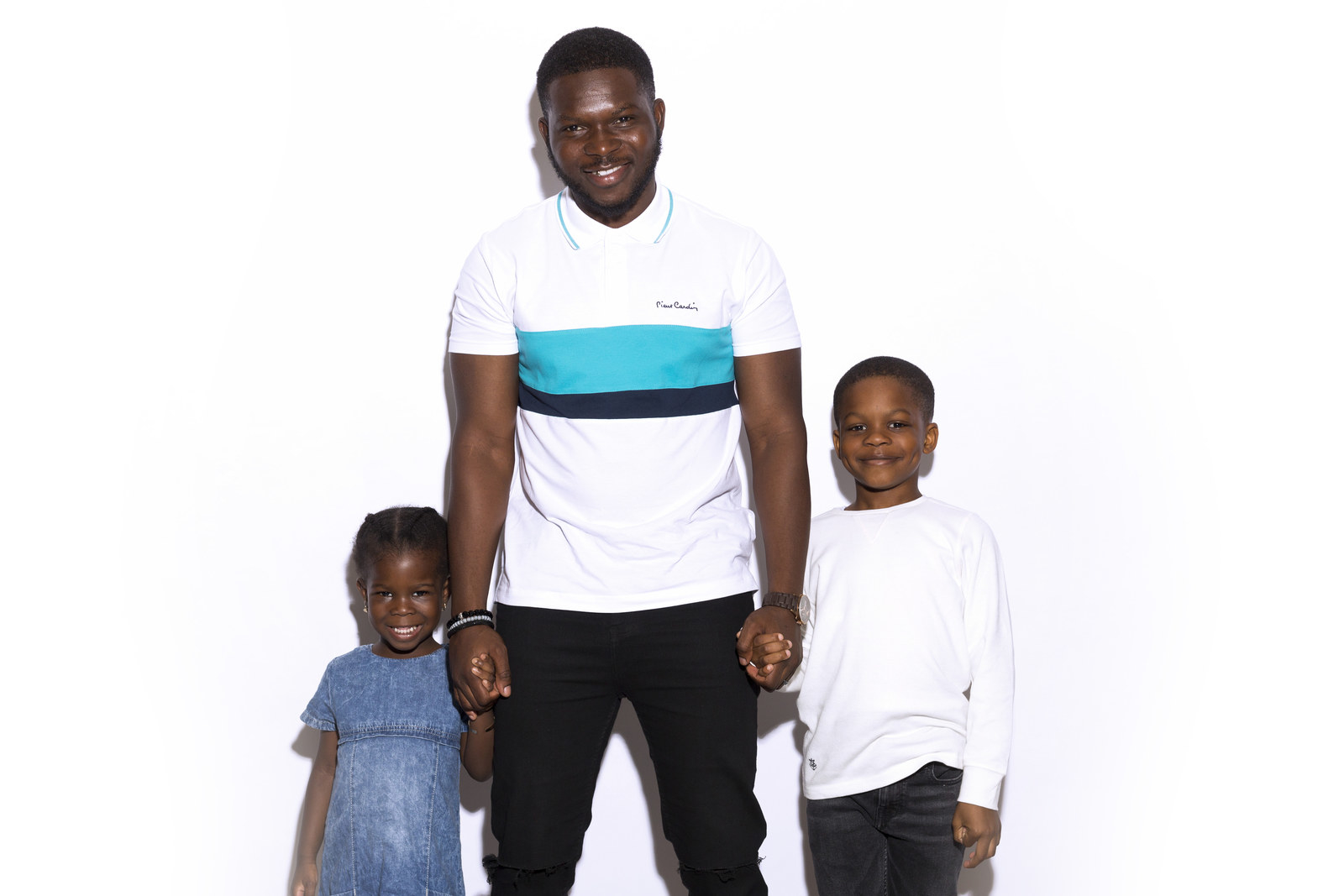 Lanre Shofowora
"I can't describe how I felt when I found out I was going to be a father," says Lanre, father of 6-year-old Isaiah and 3-year-old Aaliyah. "I doubted myself, and it didn't really sink in or feel real until the baby actually came out. I got to cut the cord and it was in that moment that I realised I was a dad...like, an actual real-life dad.
"I knew what I was getting myself into: I have younger sisters that I helped my mum raise, so I knew how the day-to-day worked, I knew how the change a nappy – all of that. But it was my wife that taught me how to be a good father.
"Once we had our son, our relationship got stronger. We connected in a way I didn't know we could. We had a shared responsibility, something that was ours. We had to get our act together. And then we had our daughter and this connection grew. We are a team and we are all MVPs.

"We are a family that puts God first, and then each other. I pray for my family every day, and I know how lucky I am to have my wife and kids. My wife and I got married early and had our kids early and I think it meant we sacrificed things like our careers, but I come home every day and the kids are so excited to see me. They scream 'Daddy!' at the door like my cheerleaders and everything feels worth it. I get to take my son to football and my daughter swimming. I am present. I love watching them grow and I want them to do better than me in life. I want them to put God first. I want them to be unapologetically themselves, and to be responsible. Plus I want them to know I am Dad and no matter how old they are, I still get the biggest meat in the pot."


Sylvester and Samuel Alebioshu
"I just love being around my son – every time I have with him, I have a new favourite memory. If my son wants me somewhere, I make sure that I am there. I am his friend, and I am friends with his friends," says Sylvester.
"My favourite memory was our trip to Japan," adds his son Samuel. "That was awesome. I had bugged him for about two years and he finally gave in. It was just the two of us and we were there for 10 days and it was the best experience I have ever had."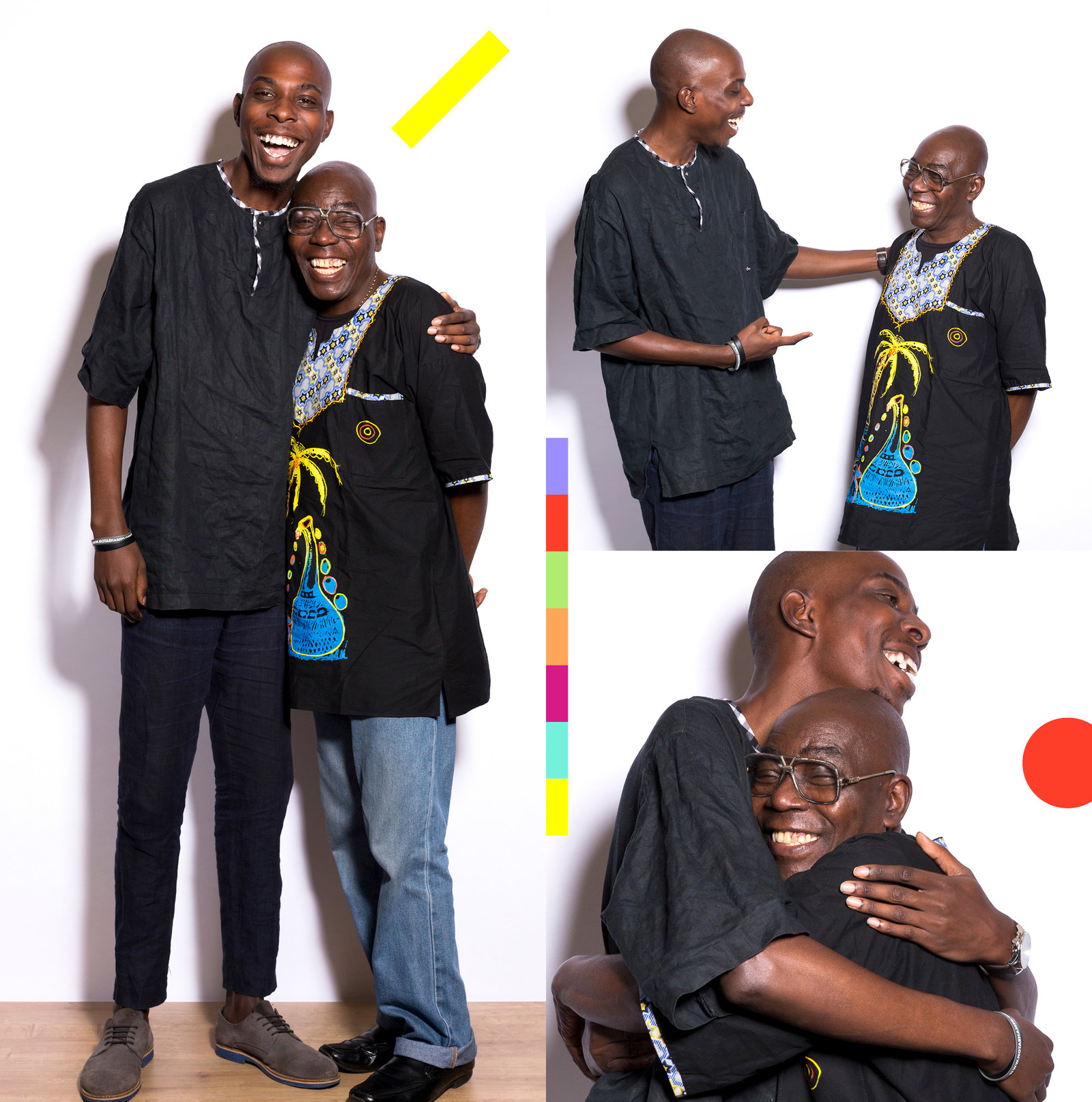 "We spend a lot of time together, and I know my son very well," Sylvester says. "I feel responsible for how he turns out as a man. I feel like some men don't take that responsibility seriously – you have to responsible. To be a good father, you need to be understanding, you need to have integrity, and you need to be honest. It's important that your child knows you, and you know your child. This is why I spend so much time with him."

Samuel says: "My dad has guided me through life. I understand what it means to be a good husband, a good father, a provider, a man because of him. He is a great man, a funny man. He comes out with the funniest ad-libs, we buss joke together in the mornings before work and in the evenings I see him at the balcony waiting for me to come home. I have had the privilege of having the best dad."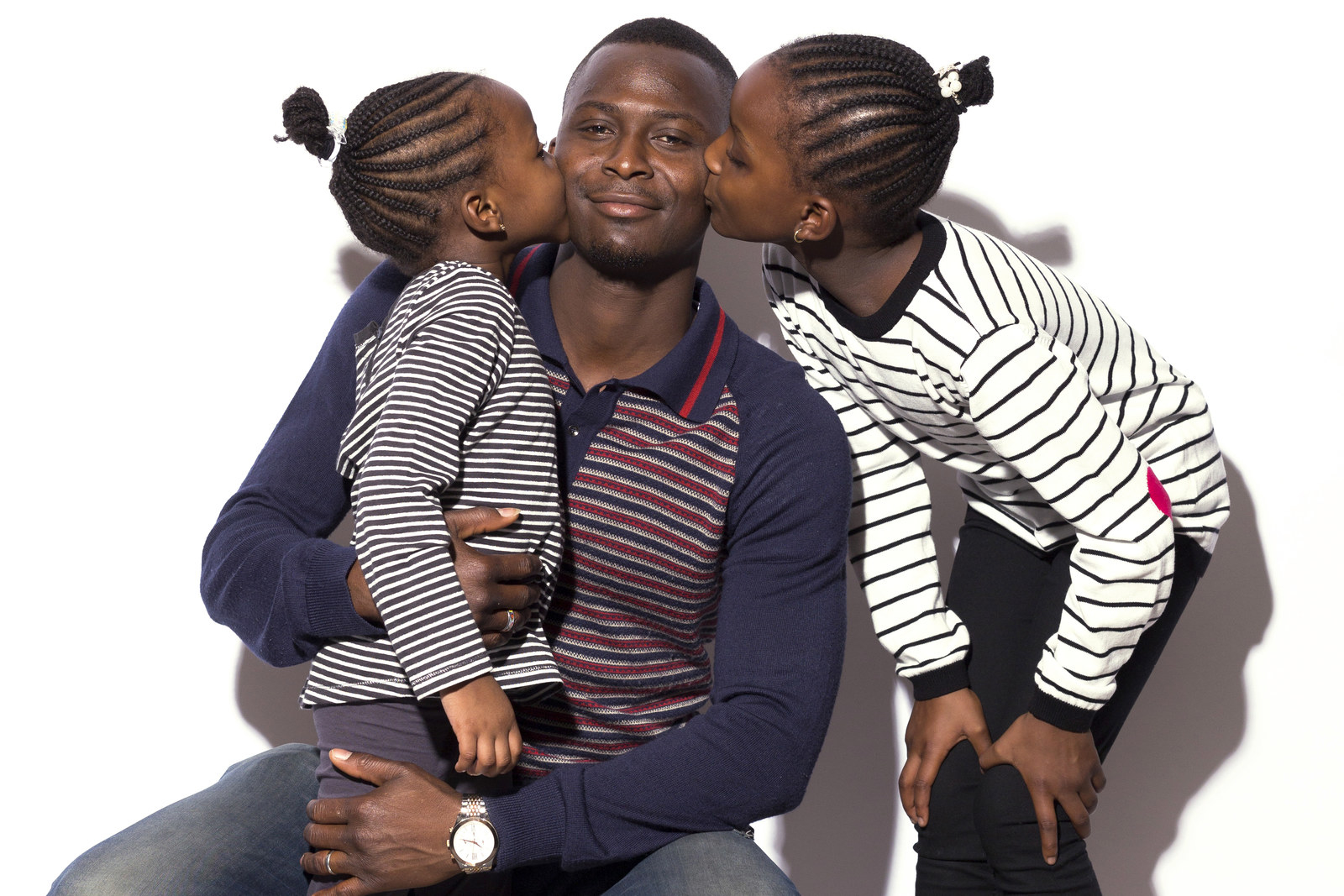 Ahmed Odesanya
"We were young when we found out we were having our firstborn – my now wife was 18 and I was 22," says Ahmed, father of Cecilia and Amelia. "I was young, confused, and still very selfish. I wasn't ready and it took me a while to give more than just money. I had to open my heart, and that took time.
"My partner went back to university after giving birth and I was the one looking after our little girl during the day. It was during these times that I realised I had to make this work. I became willing, and I was ready to do whatever it took to be a good dad.

"Am I a good dad? I am trying my best. I'm trying to be the best dad. I didn't have a fatherly role model, and I'm making the best out of the man that I am. And that's not down to my dad, it's down to God, my mum, and my wife. God has been great to my family. We have family meetings, we talk to each other, we go on holidays, we love each other's company. My daughters trust me, and me and my wife have 11 years of love and friendship. We understand what we all need to do to make our unit work.
"I also have great friends. A lot of my friends didn't have good male role models growing up, but we built friendships and that helps. We help each other, we give each other advice – advice about family, about women. We all want the best for each other."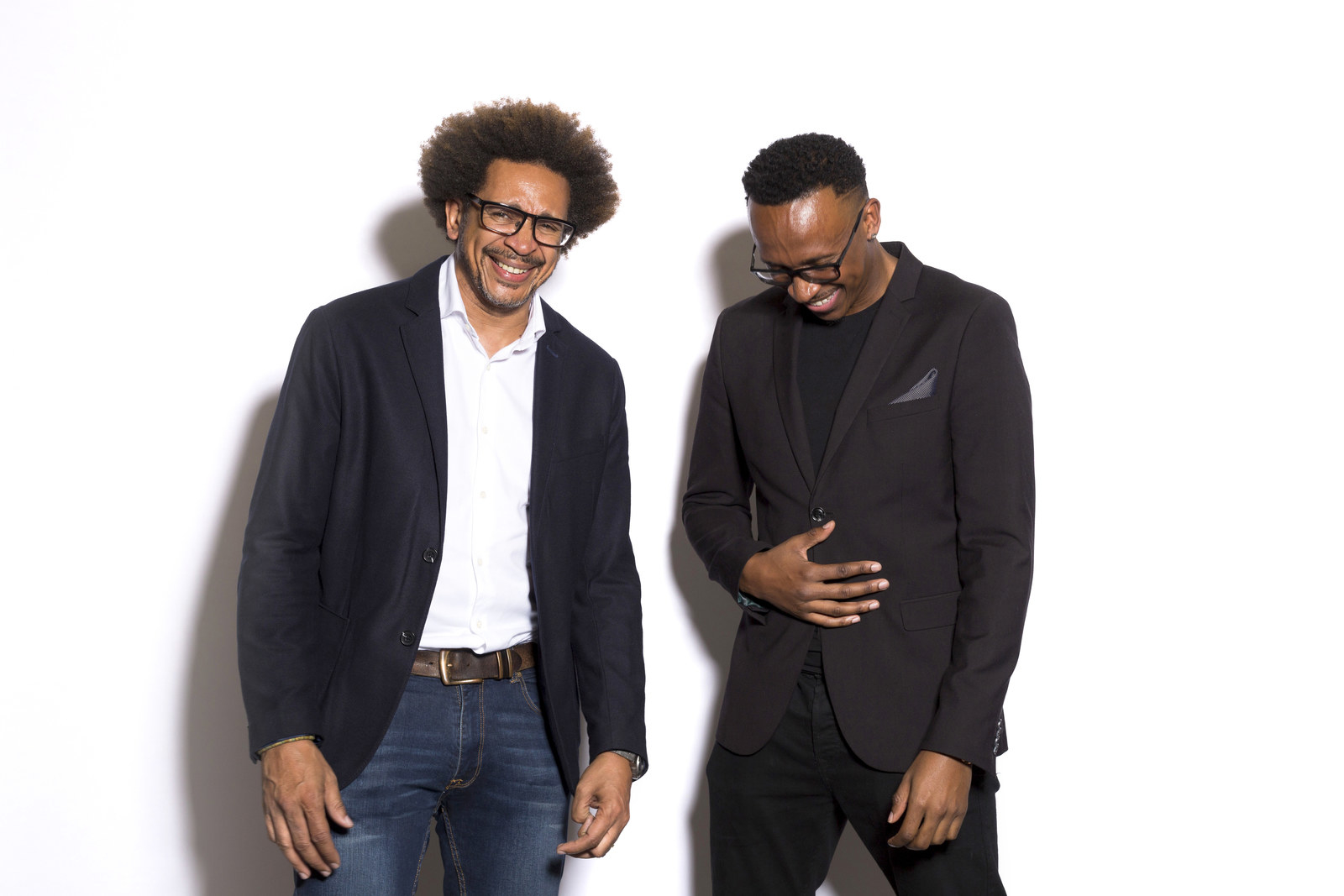 David Prosper and Travis Jay Prosper
"My son is a father now, and I would like to think I have passed on knowledge that will make him a great dad," says David. "I think I've taught him about being responsible, being a caring father, and being a dependable man, and that shows with his relationship with his child. I'm proud of that and I would like to think he got that from me.

"As you go through fatherhood it makes you think about your parents and how they approached things. And I think everyone does the same thing; in all honesty we are just winging it. Being a father is something you have never done before and you just hope you make the right decisions. I've made mistakes as a father, but I learnt from them."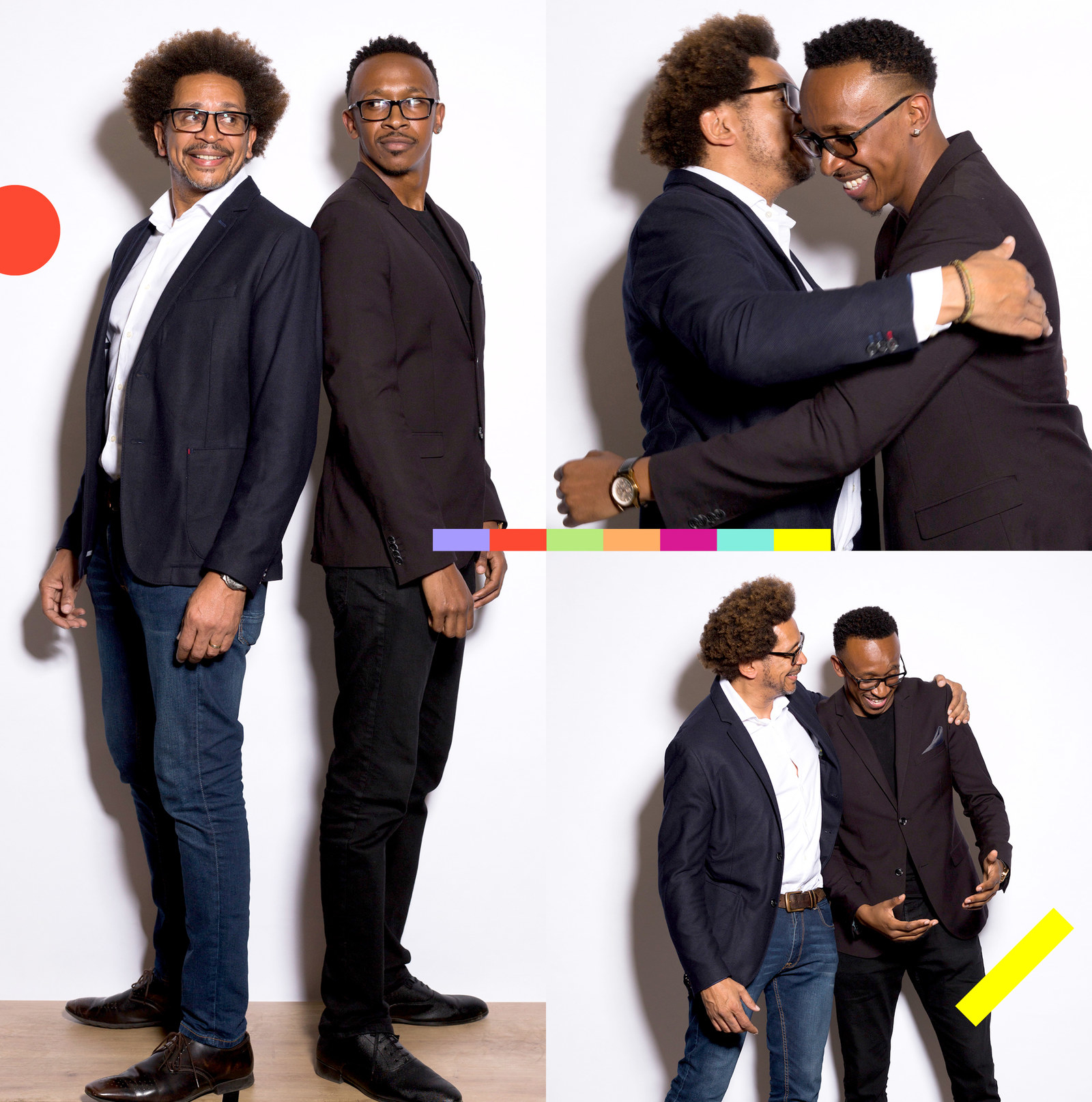 "I don't think my dad has made any mistakes," says Travis, David's son. "I didn't notice any mistakes growing up. I just assumed my dad was doing the right thing, and I have never thought he was leading me astray. I trust that my dad was leading me down the right part. My dad has taught me things that only he can teach me, and that's why fathers are important."

"We both teach each other things," David adds. "We learn from each other, we have fun together. There is a certain age that it kinda just flips and you can't put your finger on it, but you think, My child is cool. You start to think, I can go out for a drink with this guy, as opposed to 'Put your shoes away.' It flips from parent and child to friend. It's a nice feeling."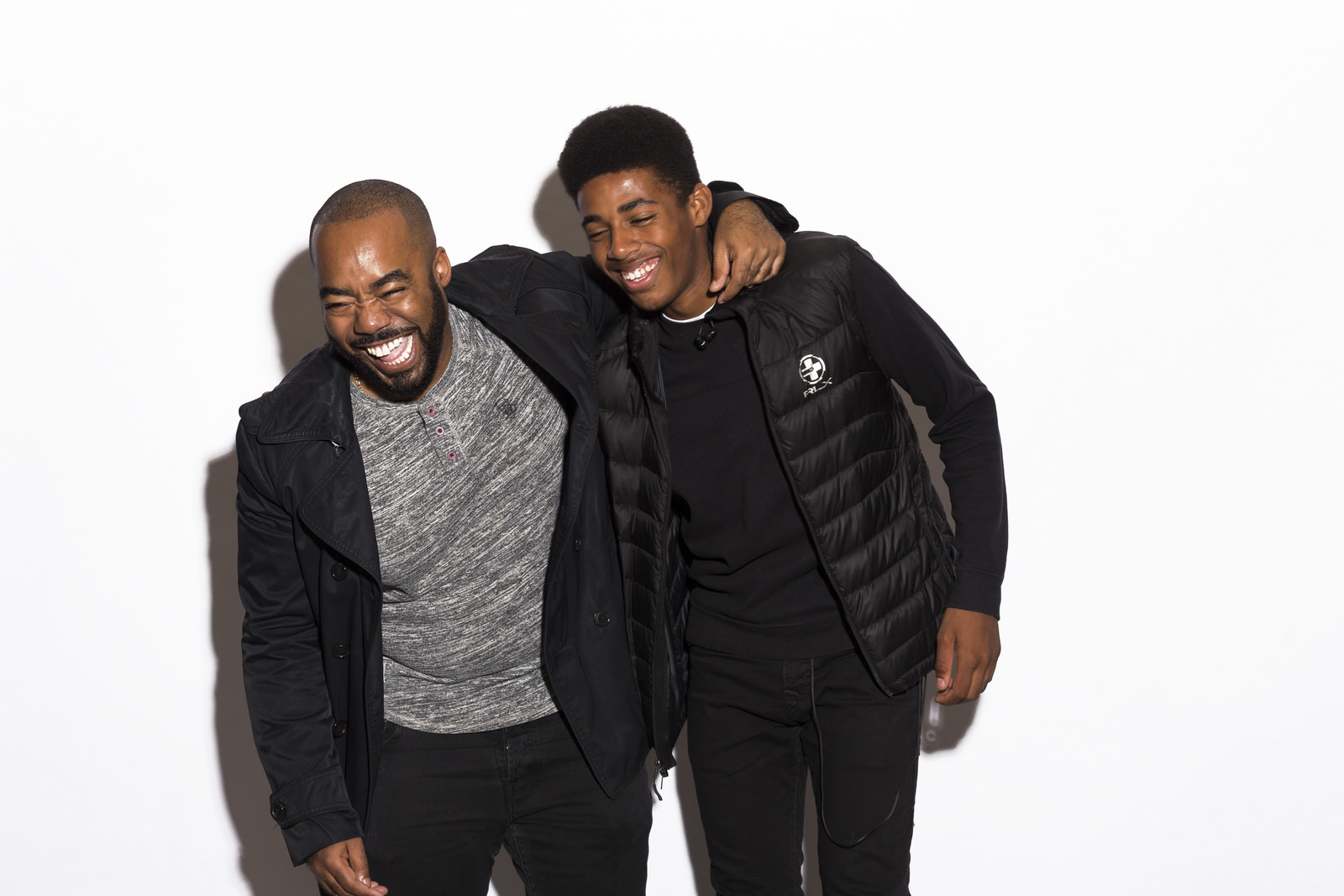 TJ Eskin and Barry Quartey
"Sometimes I call him Dad, but it's mostly when I need something," says 16-year-old Barry.
"Our relationship is different," adds TJ. "I am his legal dad, but not his biological dad. I remember when my mum first fostered him, I was 18 at the time, and we had such a special relationship. He used to follow me everywhere. He even asked me to be his dad because he didn't have one. And a couple of years later, when I had finished uni, I took him up on this and became his dad by special guardianship.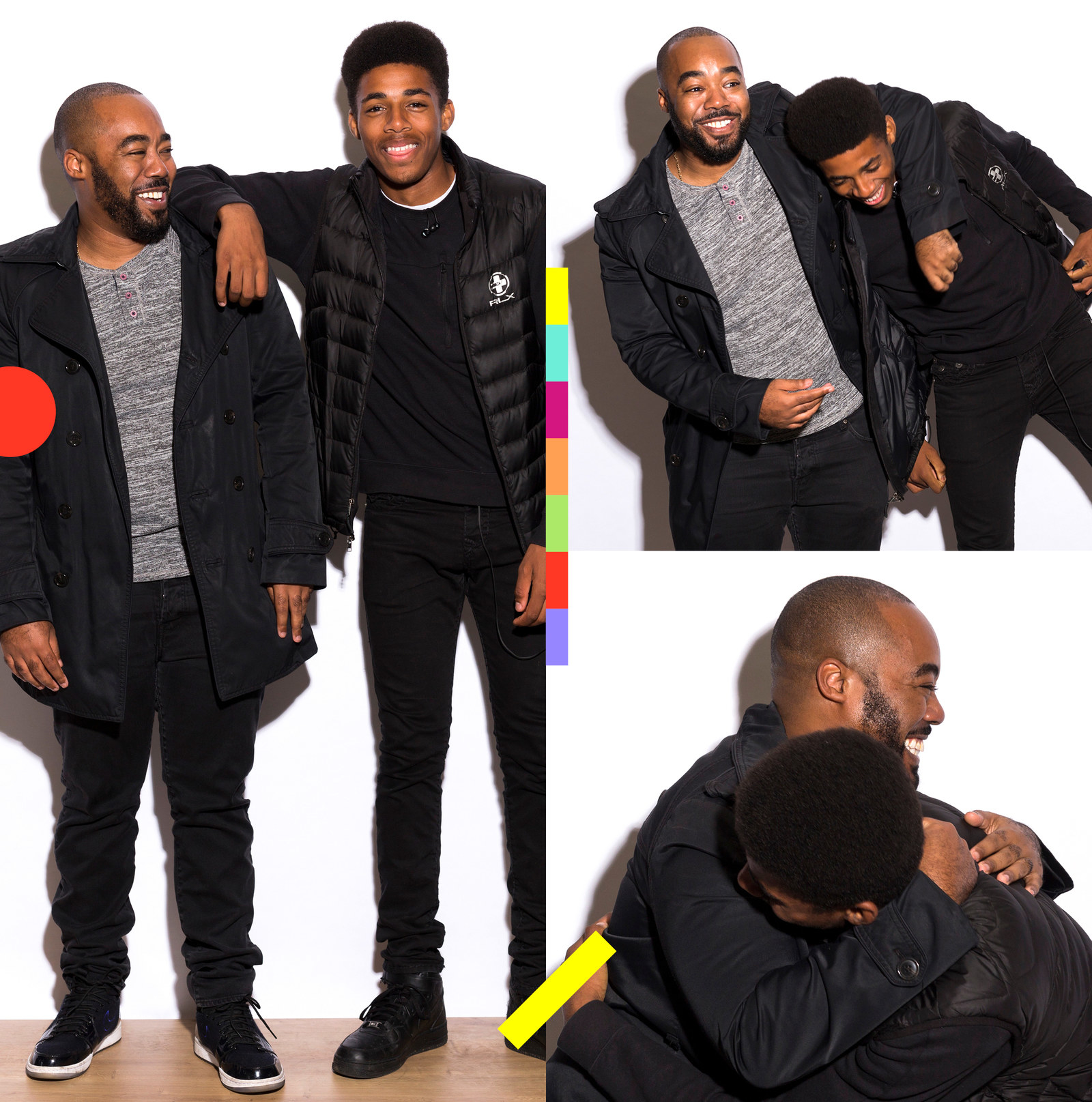 "Having him as my son shows me the importance of having a father around. I grew up without my dad – I think I have only seen him 20 times in my while life. I taught Barry how to shave, and I realised my mate taught me how to do that. I took him to his first football match, which was also my first match, because I never had a dad to take me. I get to teach him man code, I get to watch him grow as a black man. We have such a good relationship. He relates to me and I would like to think he looks up to me.

"We have grown up together – I used to have him at uni with me, running around. He means the world to me, and I have taken him on as mine. He is my responsibility. Being a black boy who has also been fostered, he is a statistic and a half to the world, and I want him to be successful. I have made sacrifices to play this dad role: I had a relationship end partly because I took him on, I've lost my hairline. But it's all worth it. My favourite memories are with him."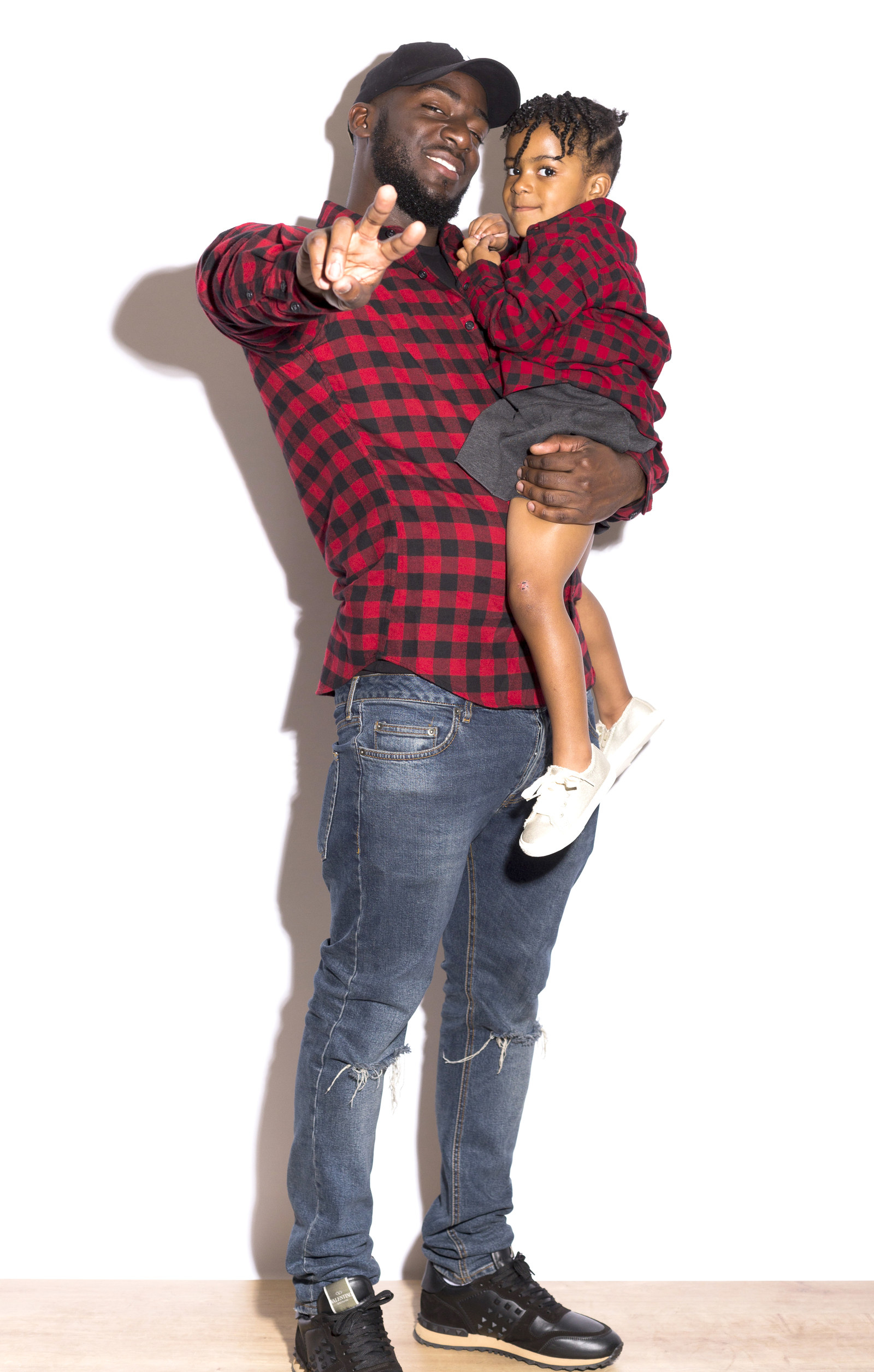 Toba Akande
"I have her most weekends. I have a understanding with her mum and we really make it work," says Toba, father of 3-year-old Mia. "And that would be my advice for anyone who has a child outside of a relationship: Have an understanding with your child's mum. We put our daughter in the centre of it all, and we both play our roles. And I think most importantly, I keep my word. I'm there when I say I am going to be there, I keep my promises to my daughter.
"It's hard not seeing her every day, but I know she knows her daddy loves her. Mia is the centre of my world, and I want to make sure she has a smile on her face at all times. I want her to know that even though the world may not always be friendly or accommodating to her black skin, she has me. She has her mum. She has a family that loves her.
"I am a good dad because I have a great dad. He instilled morals and values in me that I use to raise my daughter. I'm also a good father because of my little girl – I get to see her grow and watch her personality develop. I just want to be great for her."