We hope you love the products we recommend! Just so you know, BuzzFeed may collect a share of sales from the links on this page.
Hey hey, guys! It's Tolani and Emma here and we're back with another beauty review. This time we are trying out products that are cruelty-free.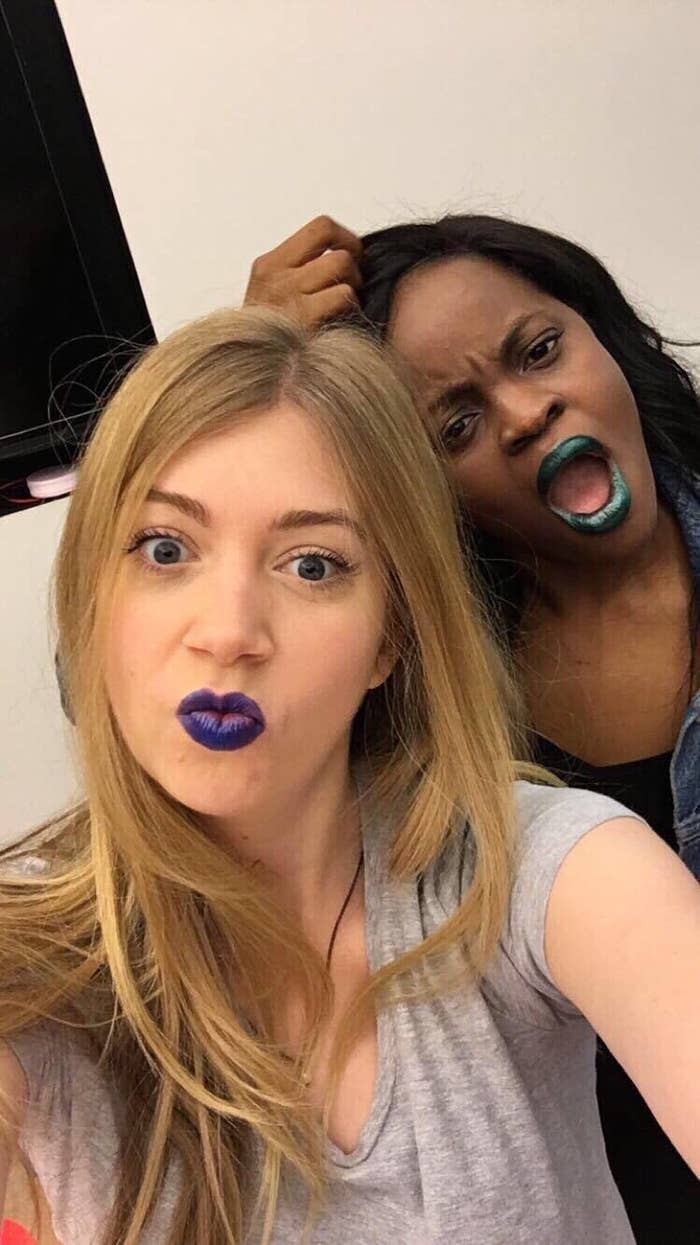 Sadly it took some work to find products that are both cruelty-free and affordable, but we managed it. So YAY to these brands.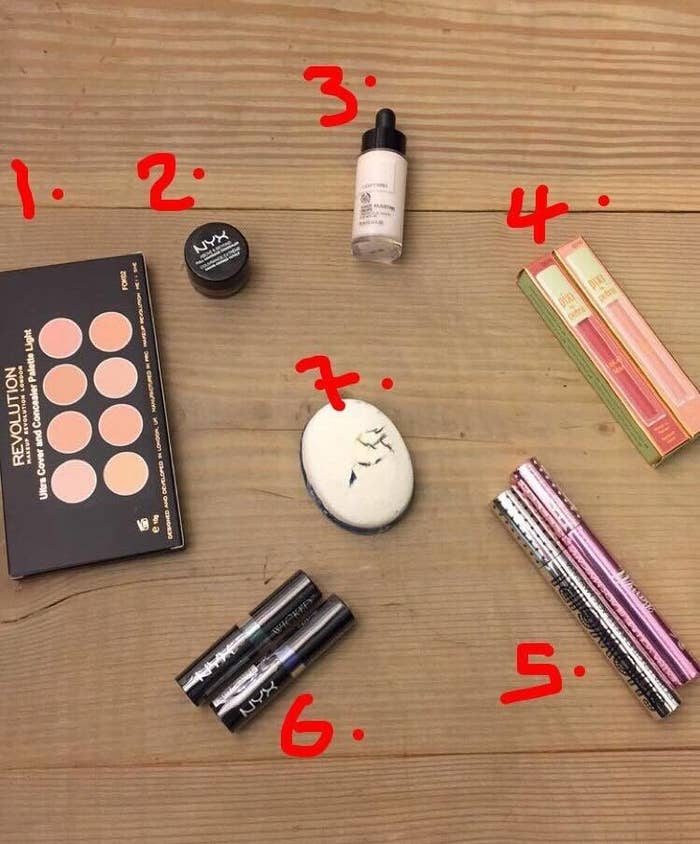 So in the first picture, Emma has no makeup on and in the second she has the concealer on.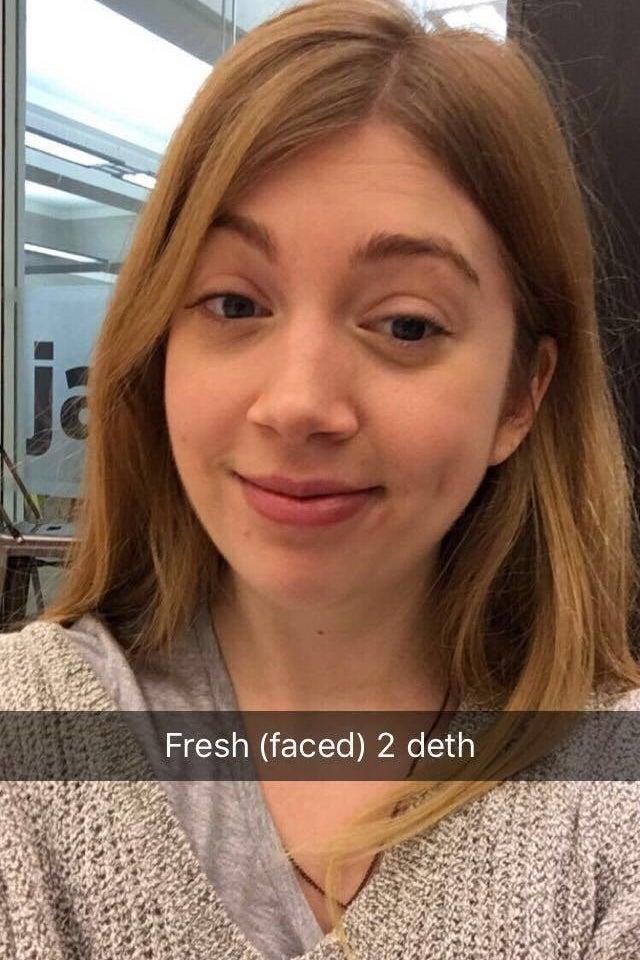 Emma tried the palette in the light shade, and when she says it's OK, she means it wasn't very good.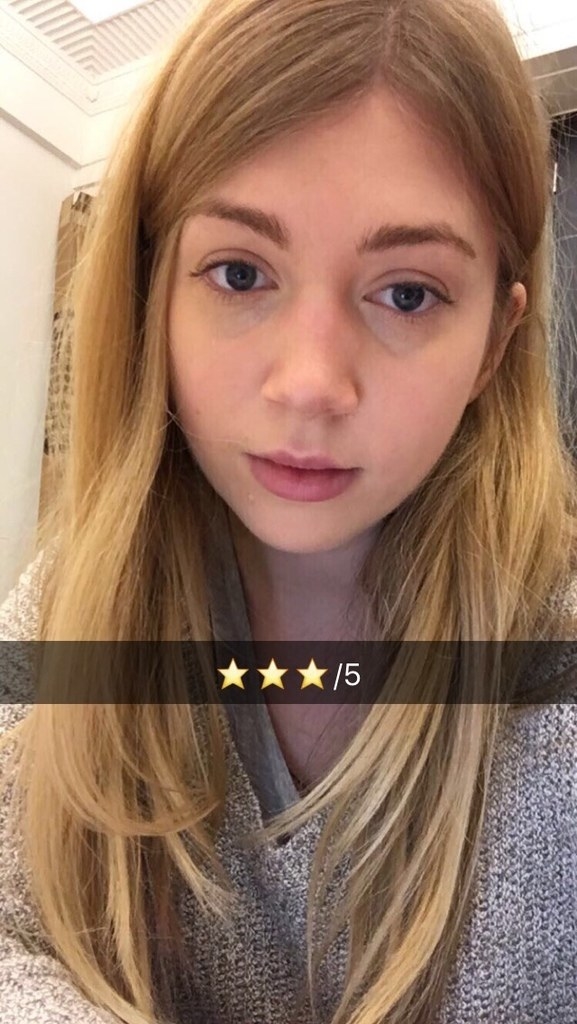 In the first picture I have no makeup on, and I am running on three hours' sleep. In the second picture I have applied the concealer, and I love it so much.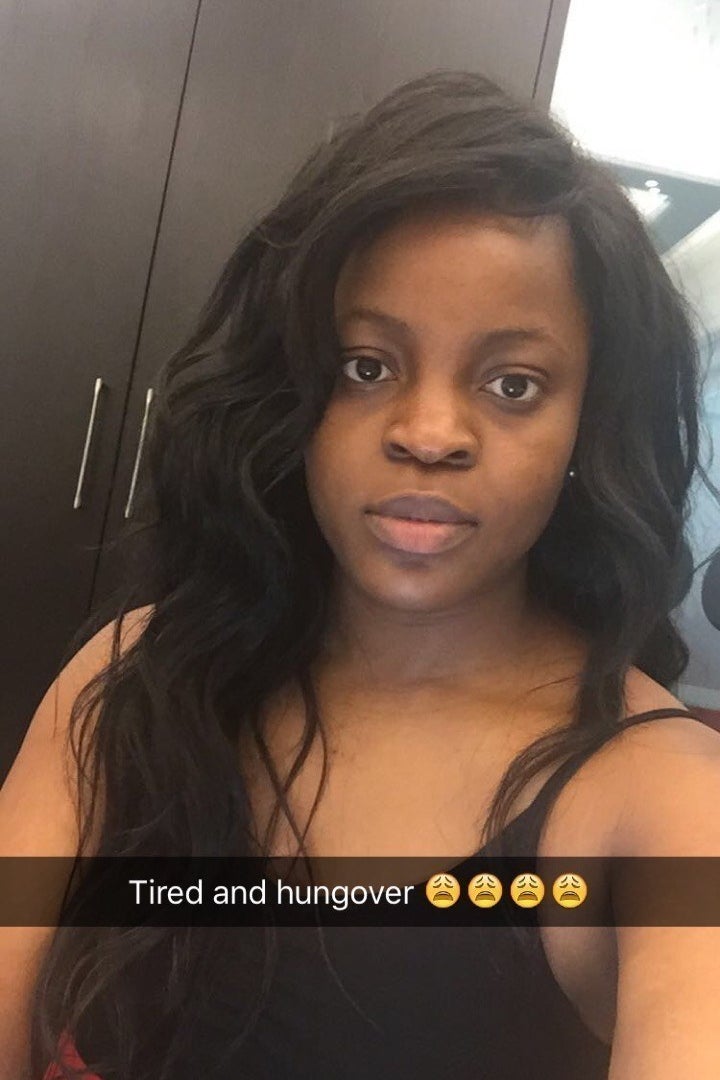 Yeah, this shit is magical – just compare the before and after. I went from looking tired and stressed to looking pretty good, if I say so myself.
No doubt about it, this is one of the best concealers I have ever used.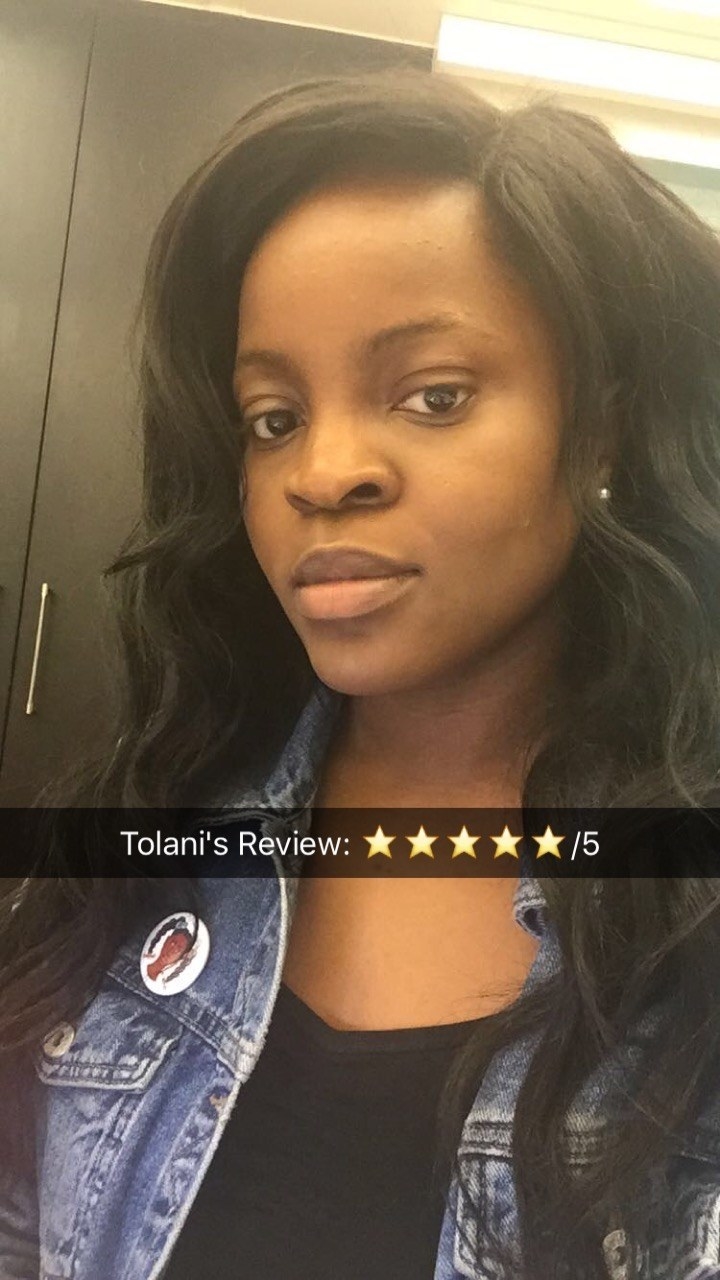 Does it work? Yes!
This product just wasn't made for me, or anyone with my skin tone.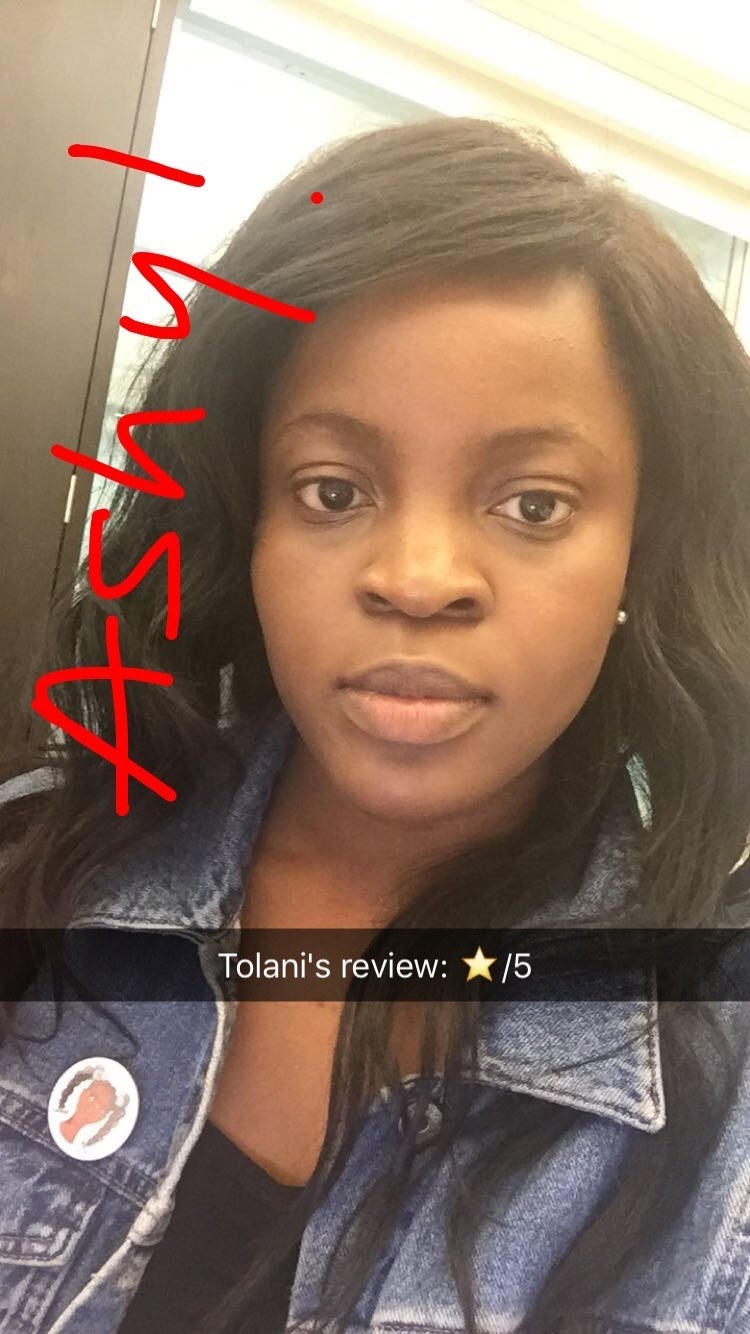 After this unfortunate incident, we both tried the Pixi LipLift Max. These lip glosses are meant to leave your lips with a glossy finish and also add a little volume.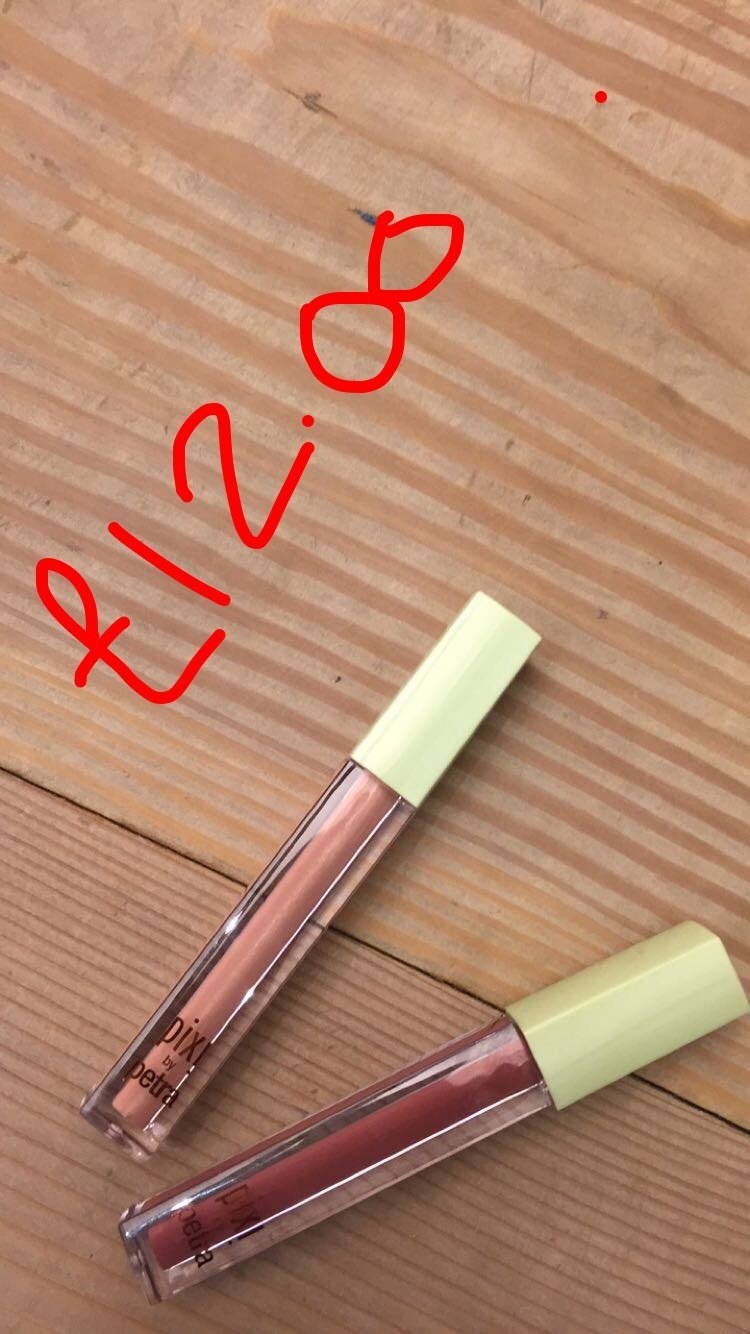 We both love this so much. It's £12, so it's a little expensive, but totally worth it. I (Tolani) tried the Sheer Rose shade and Emma tried the Honey Sheen shade.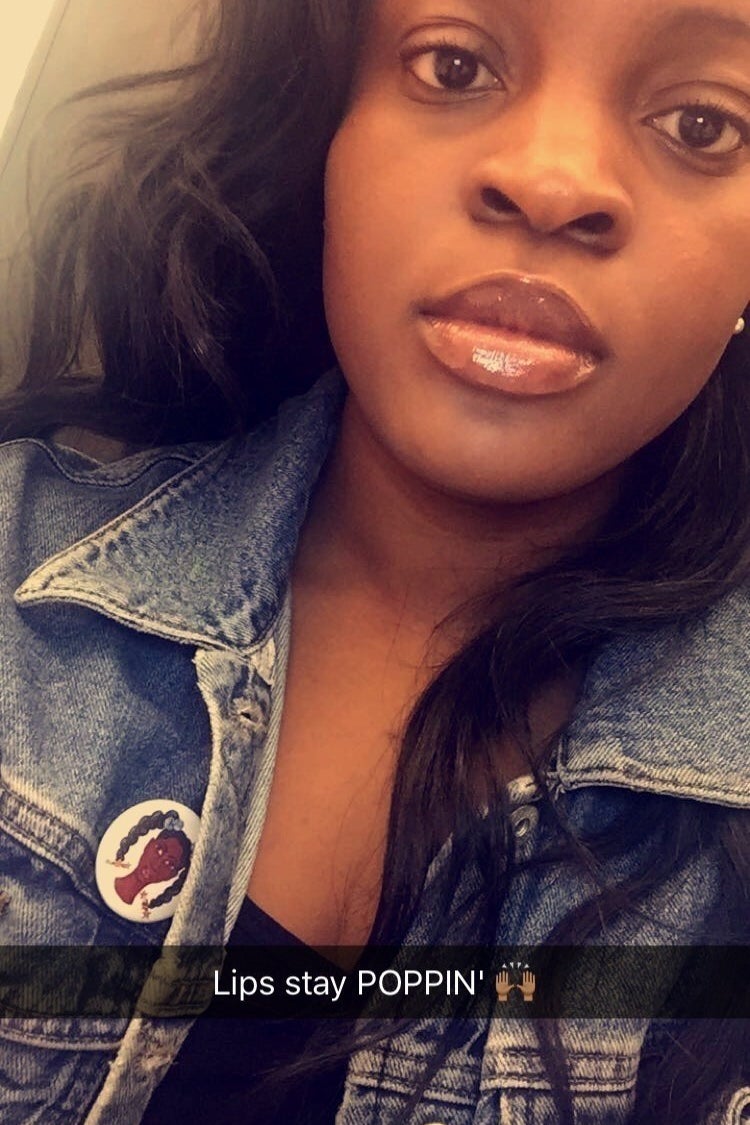 Tolani: I am really into lip gloss and this might be my new favourite. It is has a hint of colour, it's silky, and it's not at all sticky. I love it so much. I have naturally big, luscious lips so I don't actually think the plumping did anything for me. But either way YAASSS to this product. I want one in every colour.
Emma: I liked this a lot, though for some reason it made me feel very '90s. Not that that's a bad thing. I do think it made my lips look bigger though, and the colour is pretty!
Amazing! Take all our money.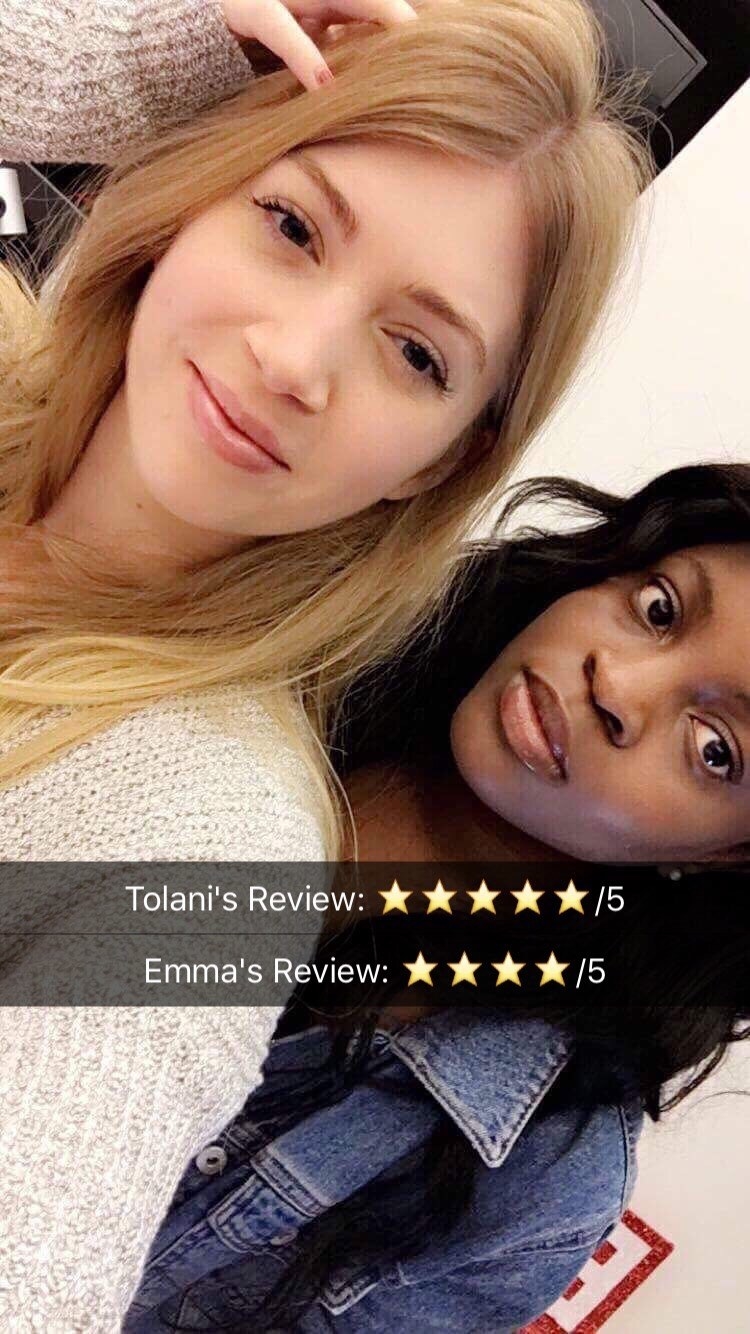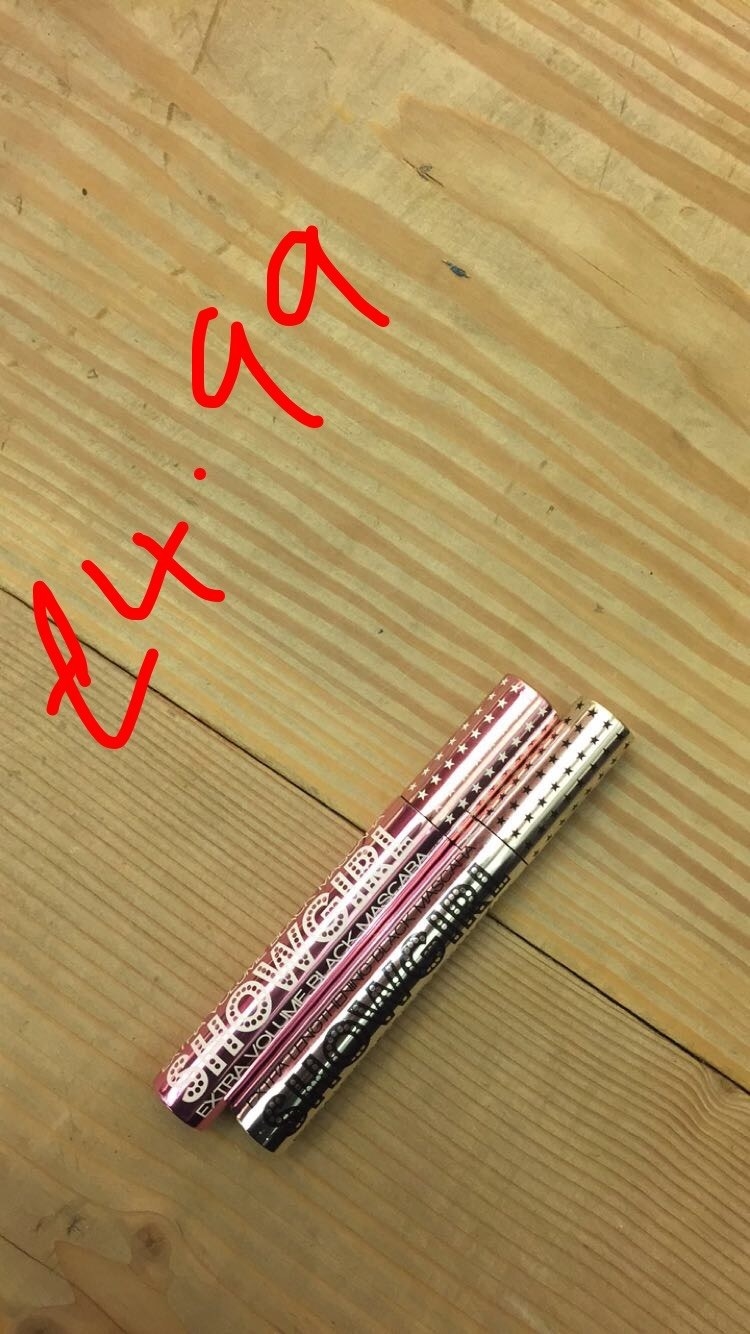 So, erm…I (Tolani) hate this so much, and Emma really likes it.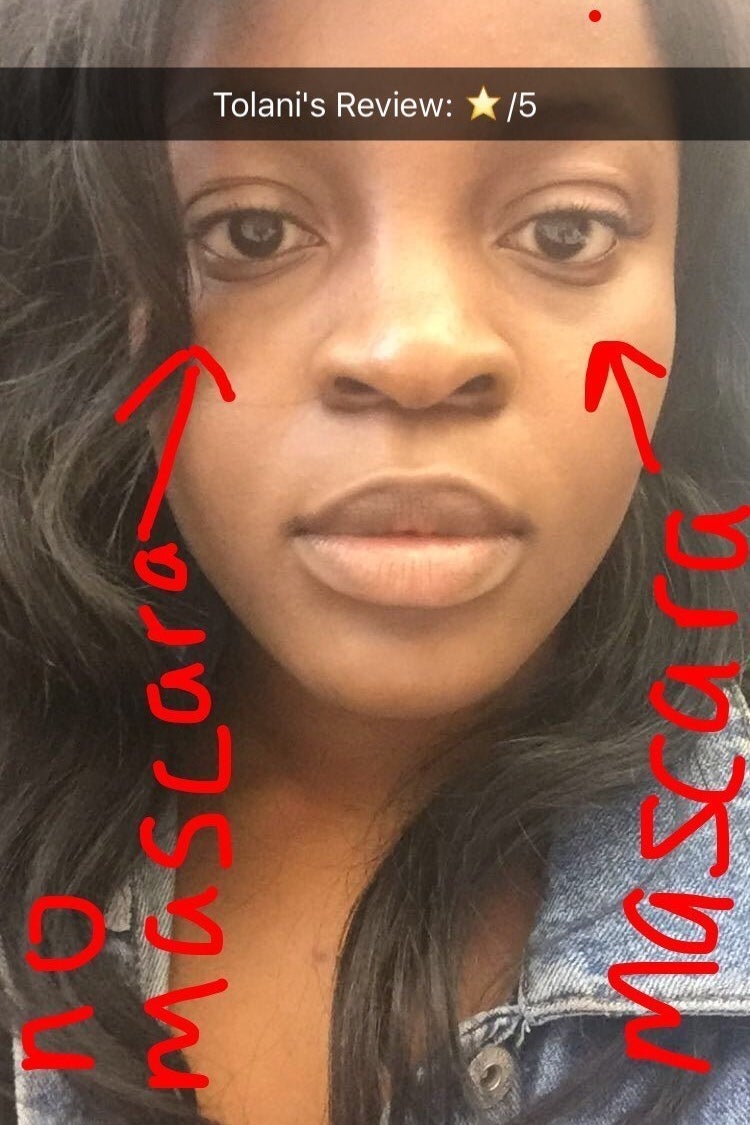 Tolani: I really was not into this. The formula is dry and it feels like I'm using old mascara. Plus you have to look really close to see the difference between my eye with mascara and no mascara. It did not take my lashes to any new dimensions and I am really disappointed.
Emma: I LOVE THIS. It feels very odd when you're putting it on, like you're actually not putting any mascara on as it's not a very wet formula, but holy shit it works. It looked like I was wearing false eyelashes after this. Plus my favourite mascara is, like, £20, and this does just as good a job for £5. WIN.
We then tried on the NYX Wicked Lippies, because we both love a good lip colour. I (Tolani) tried the Risque shade and Emma tried the Envy shade.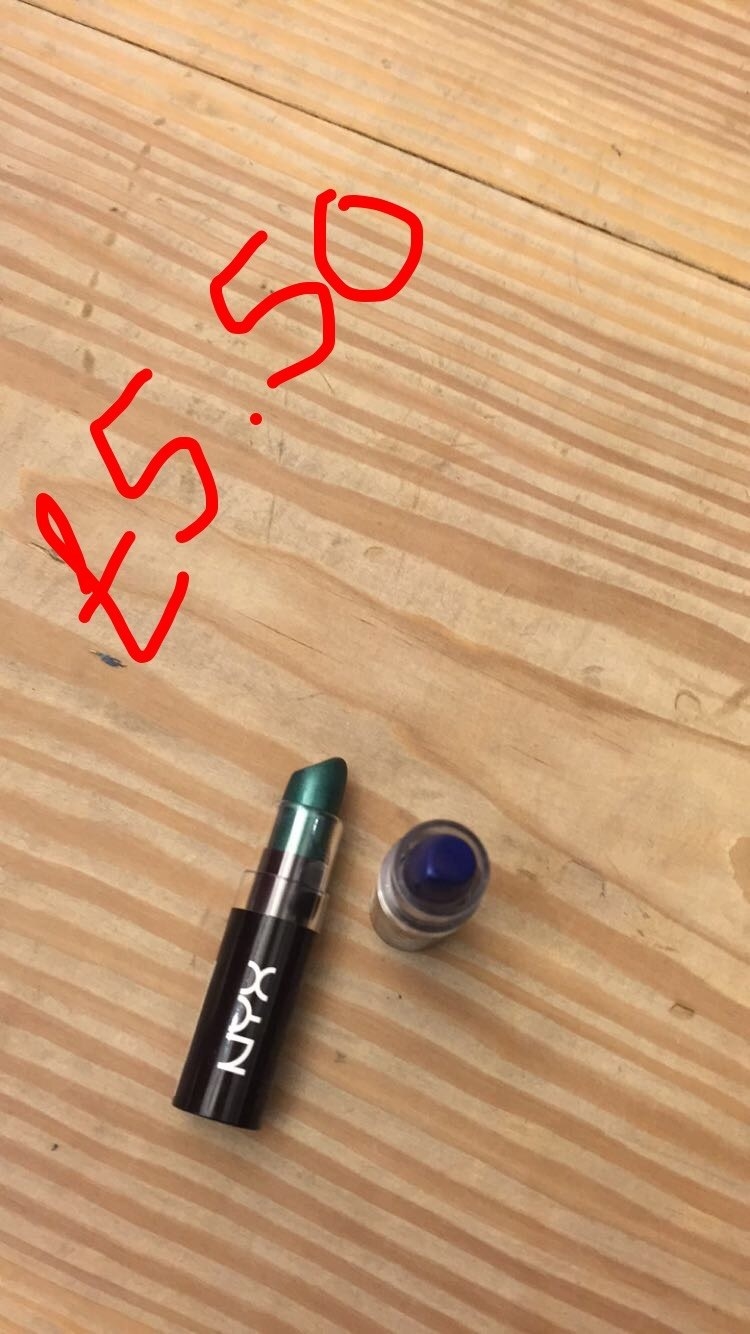 It's a £5.50 lipstick and it's actually really good. We are both unsure about the colours because they're so out of our comfort zones, but the formula is amazing. It glides along your lips smoothly and stays on all day.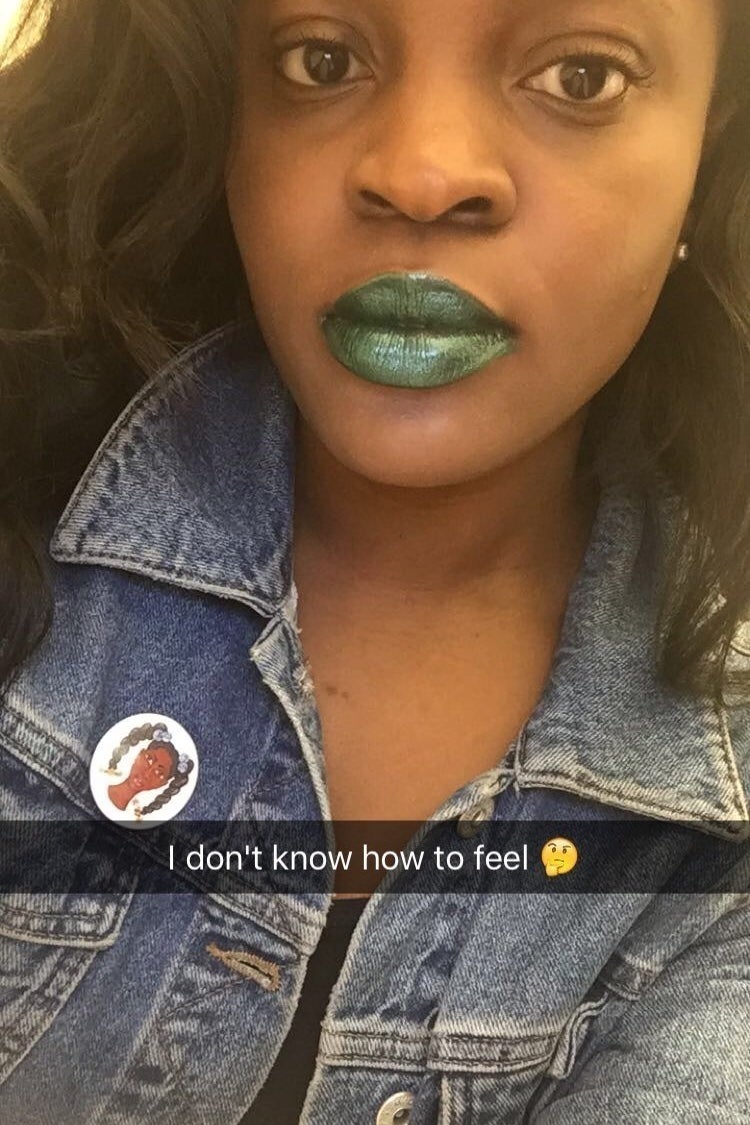 Tolani: NYX lipsticks are always really good, and this range is just as good as all the others. The formula is EVERYTHING. I just don't think I can get away with this colour.
Emma: OK, so colour aside, the formula is great. It slipped on really well, the colour payoff was good, I liked it a lot. Also, the more I wore the blue lipstick, the more I liked it. I don't think I can pull off super bright/unusual lipstick colours, but this made me feel like maybe I could! Looking back at the pictures though, I think the jury's still out.
What do you think? Can we get away with these colours?
That's all for now, but comment below and tell us what we should review next!