Gag Gifts: A Sweeney Family History
A birthday or holiday in my household is usually accompanied with AT LEAST one gag gift. My grandfather and I have been exchanging the same three Madame Alexander Ugly Betty dolls for the last seven years. My sister's birthday is no different... But what should I do to make her "sweet sixteen," well, "sweet?"
Start of the Revolution
I start my search out on Google: "Gag gifts for teenage girl." Naturally, I choose the "I'm Feeling Lucky" search option because I like to live dangerously. I'm taken to Zazzle (zazzle.com). It's a pretty cool website but I don't find anything gag-gift worthy. I did, however, stumble upon some type of pillow and begin wondering... What if I put my face on a pillow? My sister can keep it forever, it will haunt her current/future boyfriend(s), something I'm not a big fan of, by the way, and she'll be forced to act like she loves my face on a pillow; you can't be rude when receiving gifts, after all.
On the Brink of Genius
I begin my voyage... This time I switch to Yahoo's search engine; I hate monopolies, ya fell? Ok, Yahoo, search, "own face pillow photo." ZAZZLE AGAIN??? I scroll through and eventually stumble upon PillowMob (pillowmob.com). This company is amazing. You give them a picture of your face, they put your face on a pillow (the shape, of which, you get to choose). As I begin to click on "Make Your Own," stressing my carpal tunnel, URETHRA! There it was! (That was an Unbreakable Kimmy Schmidt joke. If you don't get it, you clearly HAVE a social life, unlike myself who spends time binge-watching Netflix on the daily.)
STUFFED ANIMAL
If you can put your face on a pillow... THEN WHY CAN'T YOU PUT YOUR FACE ON A STUFFED ANIMAL? Back to Google... They deserve the monopoly... "Own face stuffed animal." THIS. THIS WAS IT.
minime
The first result I click on is a company called minime (minimeusa.com). No matter how much I had to pay for this gag gift, my sister was getting a f@*king stuffed animal (Can I call it that?) with my face on it.
The Buying Process
So, this is what I'm going to purchase. I click the "buyme" link and I am immediately greeted with, what seems like, hundreds of choices for the stuffed animal "body" part of the minime. Ok, sentiments kick in and I decide I'm going to purchase the Elmo large plush toy; I, strangely, can do Elmo's voice, and decide to go with the Elmo body so it touches her on an emotional basis. If I am ever to die, I want her to look back and feel guilty about not loving my gift to her (even though I know deep down she really does!)
I purchase the product through my PayPal, and send my image to the email as directed. The product takes a bit longer than expected to arrive at my house (It actually arrives after my sister's birthday); I had ended up buying another gift so that my sister had something to open. I went with a My Neighbor Totoro iPhone 6 Case; this is something she loves and it only runs at $25 at RageOn (rageon.com), if you're interested. Ok, now I don't feel bad about the gag gift...
Wait for It: The Grand Finale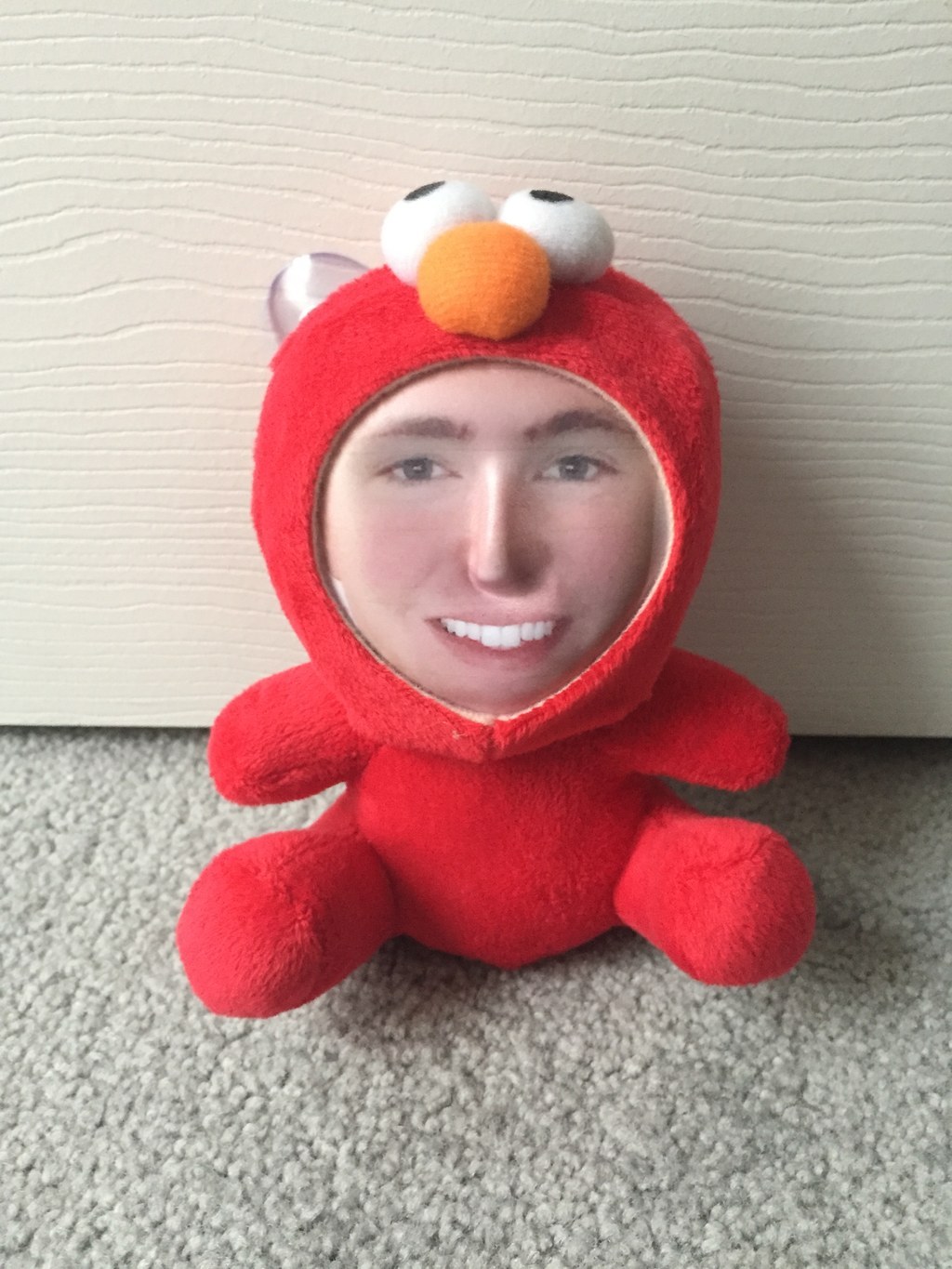 Finally! The day I had been, and my sister thought she had been, waiting for! I open the box, and there he is. My minime of a mini me! (Yes, it is a 3D face!) While my sister has her doubts, I couldn't be more happy with the product. All for less than $30, including shipping, I was able to deliver the perfect gag gift. I hope my friends and relatives are excited for the approaching holiday season!
Purchasing: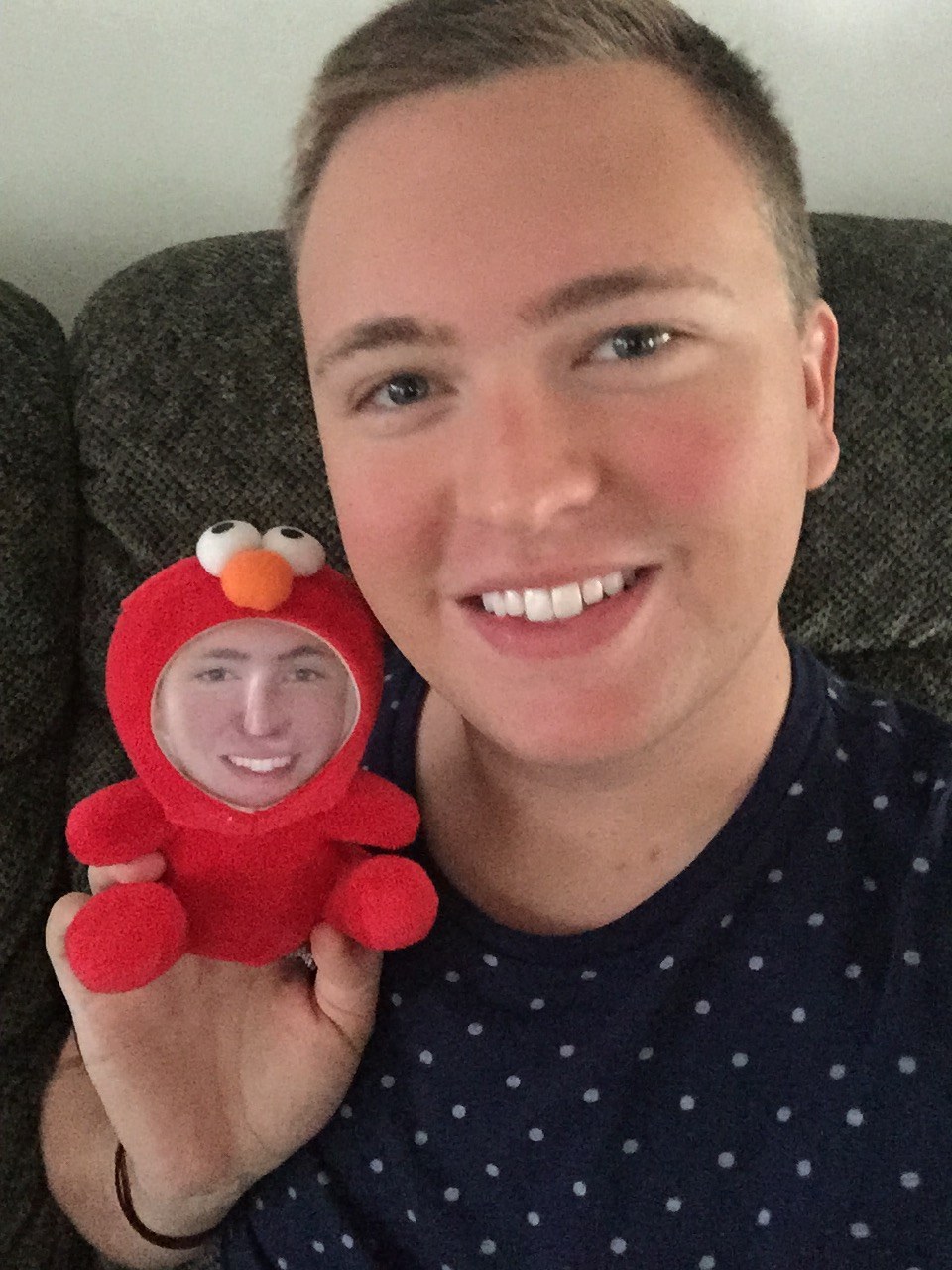 If you want to "give birth" to your very own minime, visit the following website:
Please note: My nose is not that big! Come on, 3D printing!
This post was created by a member of BuzzFeed Community, where anyone can post awesome lists and creations.
Learn more
or
post your buzz!