10 Things We Learned From Chelsea Handler's Visit To BuzzFeed
Chelsea Handler stopped by the New York office this morning for Ashly Perez's #LadiesMakingThings interview series to chat about her Netflix talk show Chelsea, the presidential election, and why she has no time for people who complain.
by
,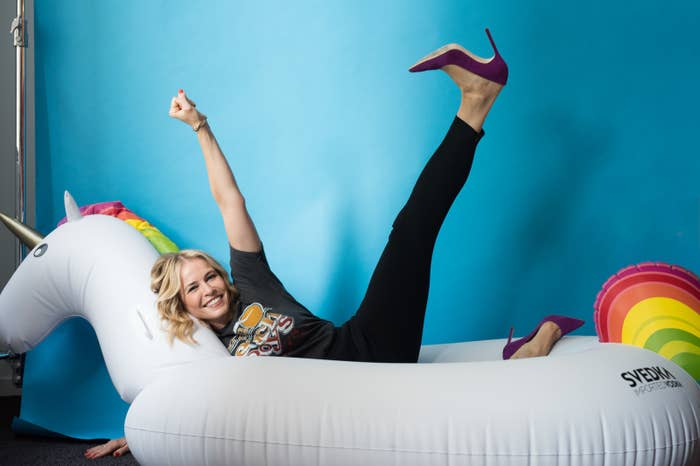 1.
She doesn't miss working at E!.
2.
She believes learning is a lifelong process.
3.
She went to Russia once, and that was enough. Also, we owe her one.
4.
She's not impressed with Donald Trump.
5.
In fact, she thinks Ivanka should step in.
6.
She's got a soft spot for Hillary Clinton.
7.
She also wants to get personal with the Obamas.
8.
She has no time for complainers. Literally, do not complain to her, ever.
9.
And she definitely doesn't have time for haters, bitch.
10.
But at the end of the day, she's a team player.
You can catch new episodes of Chelsea every Wednesday, Thursday, and Friday on Netflix.