Hi! It's us: Jason, Ashley (that's me!), and Ethan.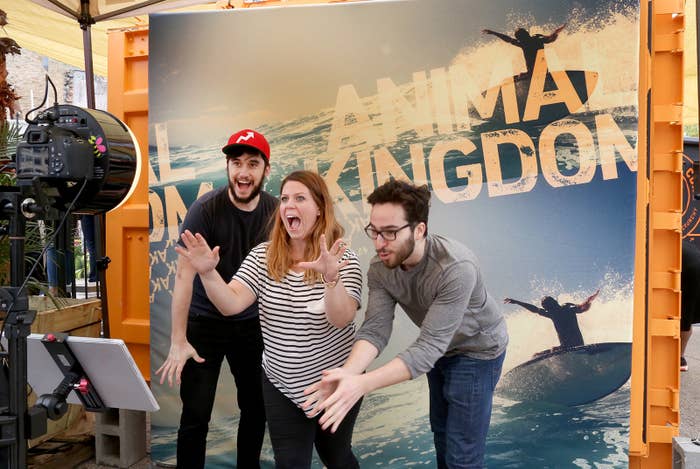 When we first walked into Animal Kingdom's hot spot in Austin, Texas, we didn't know where to start.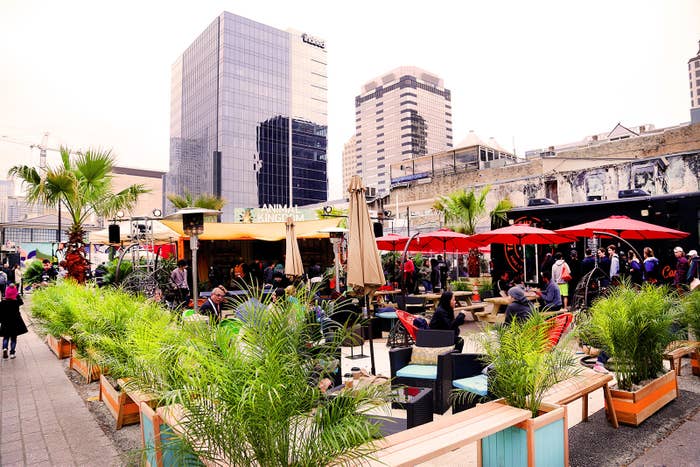 After we took in the SoCal vibes, we did what any sensible person would do: hit up the food truck.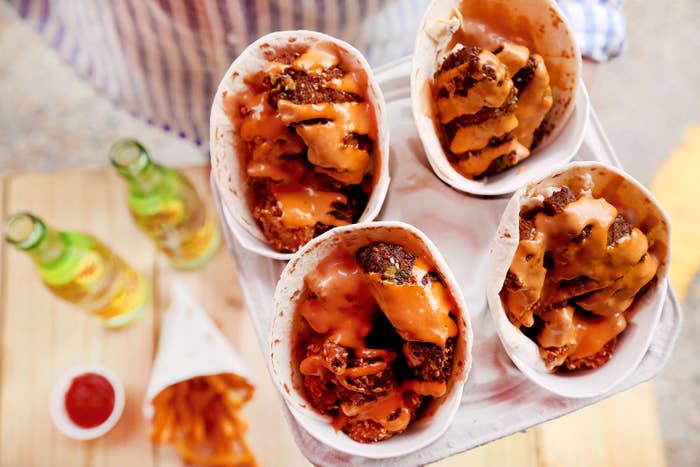 I mean...look at that cone of deliciousness!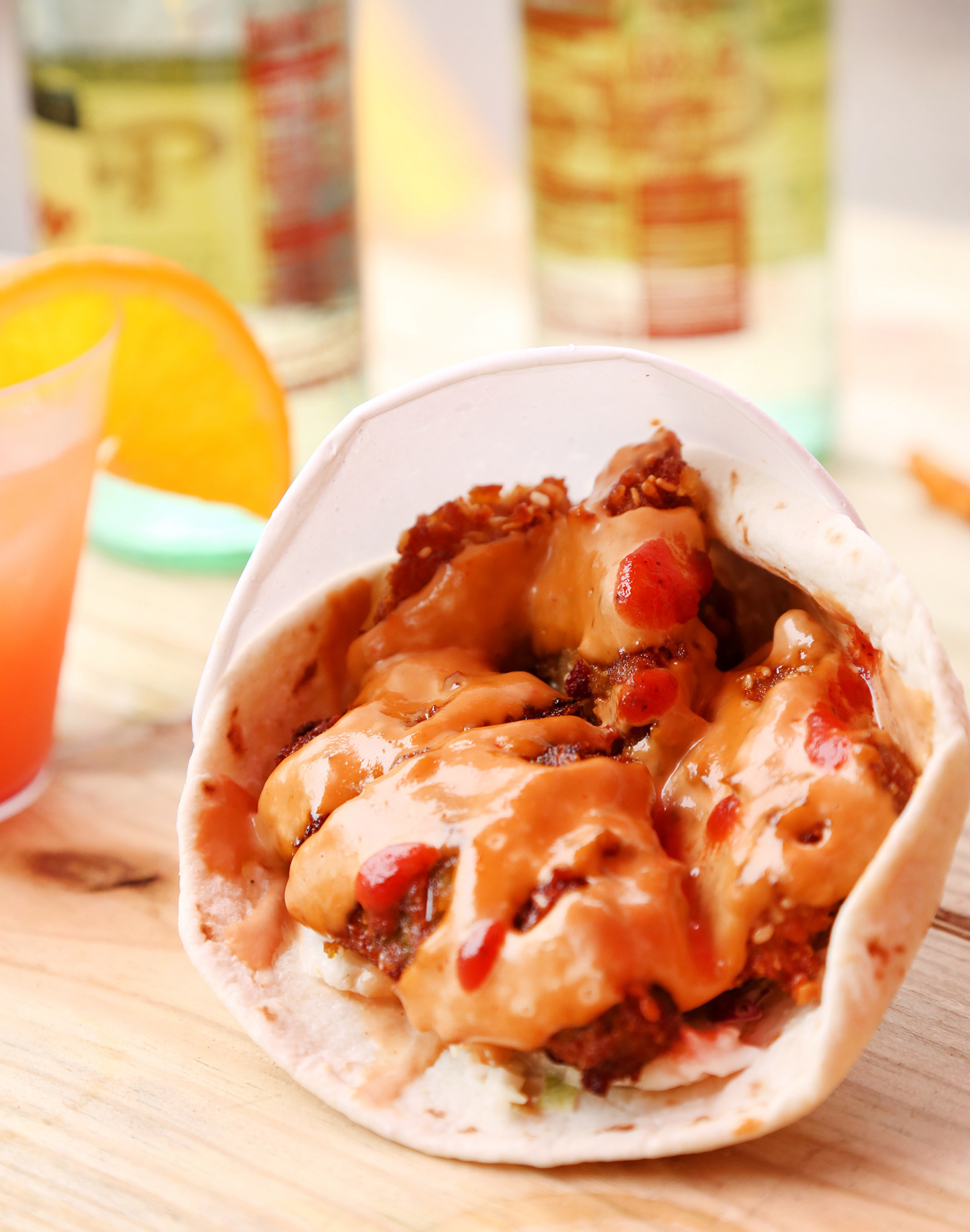 Obviously, we needed something refreshing to wash down our grub, and signature cocktails from the beer garden hit the spot.
So did some local brews.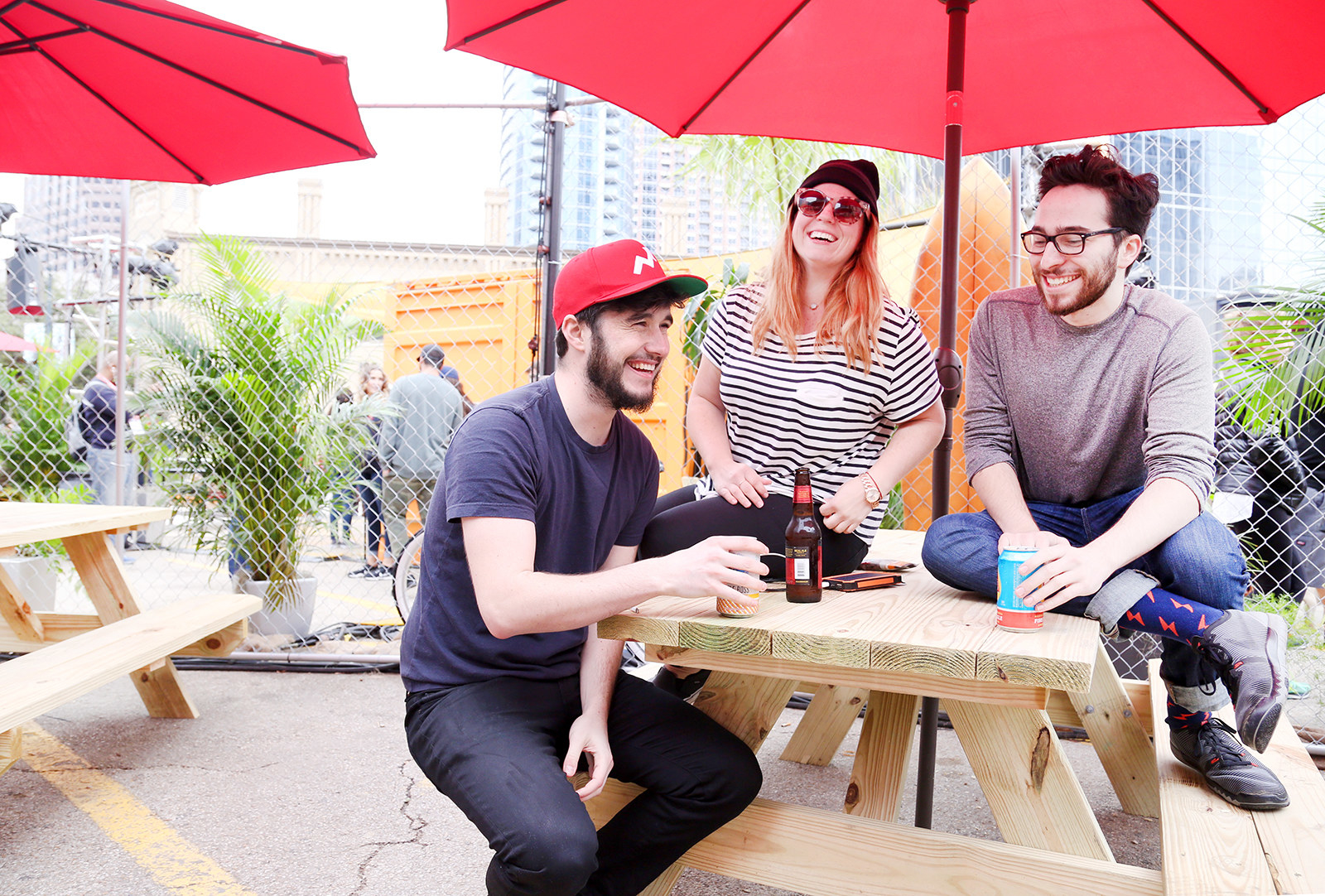 Next up, we decided to hang 10 in front of the Flowrider and watch some pros shred.
Then the cast took a turn, and Ben Robson, who plays Craig Cody, showed us how it's done.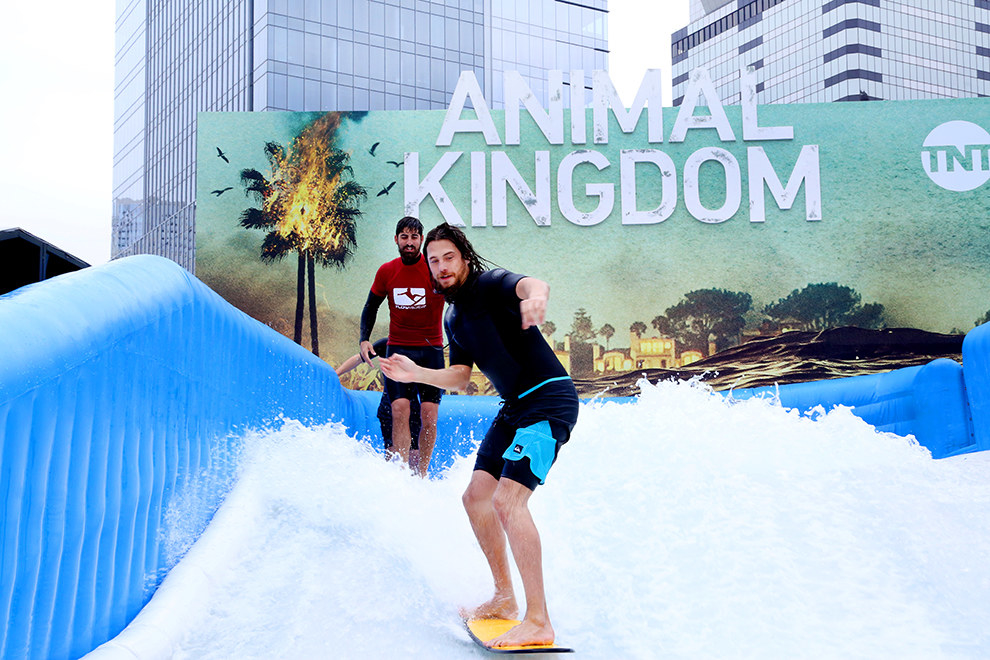 He also showed us how to wipe out like a star.
Jake Danklefs was hanging out, making 170 pairs of customized Animal Kingdom–themed shoes on the spot.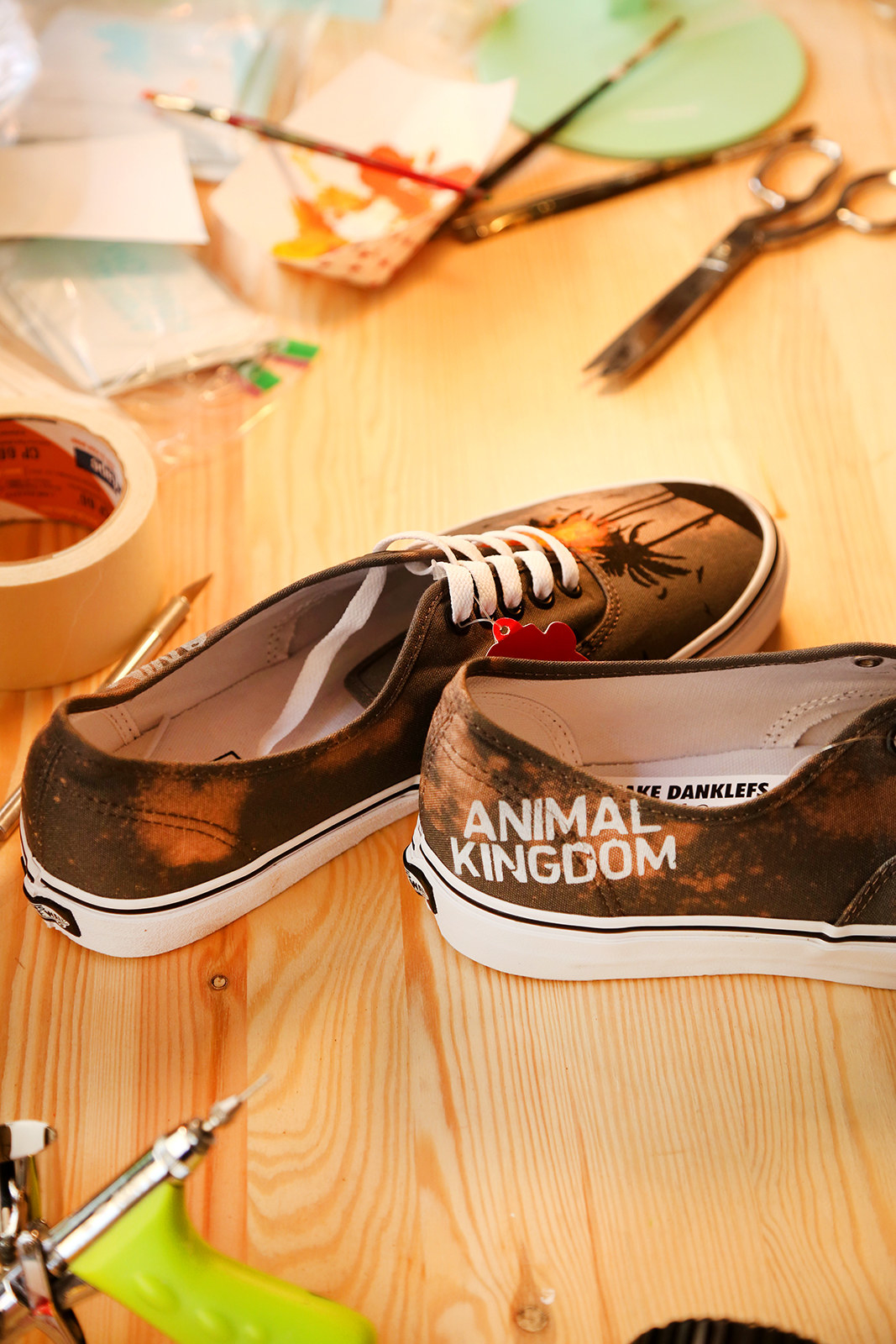 Of course we had to play some games...
...and we found out I'm not as good at cornhole as I thought I was
The *almost* finished product:
Finally, we wrapped things up in the photo booth and ~tried~ to be as cool as the Cody brothers.
Make sure you check out all the action Animal Kingdom is bringing to the table starting May 30 on TNT.