While walking through the street one cold rainy night, you find a wallet. What do you do?

Check the nearest shops to see if anyone lost it. If no one claims it bring it to the police station.

Look around to see if anyone lost it. Then take the money and put it in the church collection box.

Take the money and use it to buy flowers for a pretty girl you like.

Take the money and gift it to your daughter for her birthday.

Use the wallet to bribe your way out of trouble.

Use the money in the wallet to buy a new pistol.

Walk to a bakery and buy a loaf of bread with the money.

Save the money for school.

Buy a nice hat and give the rest of the money to a homeless man.

Take the money and buy a cake because cake makes everything better.

A man is facing a harsh sentence for stealing a loaf of bread. You are on the jury. What do you do?

It was just a loaf of bread. Let him go free.

Have his parents bail him out.

Suggest he work community service hours, to improve the lives of others.

If he's cute, let him go.

Convict him! He broke the law.

Give him penance for his sins. Perhaps he will repent and be saved by God.

Convict him and then go out drinking with your new jury friends.

Let him go. The system is rigged against the underdogs like him.

Let him go but only if he promises to owe you a favor.

Let him go. I'm sure there was a good reason he stole the bread.

Ask him why he stole the bread.

What's your favorite color?

I like the color red. Its warm and inviting and reminds me of a fireplace.

A misty black, like the shadows of night which swirl in my imagination.

Yellow. The color of gold! Wait, isn't money green? Whatever.

Red, like the blood of angry men.

Orange. It gets peoples attention and is hard to ignore.

White. A color of purity and innocence.

Bright pink! The color brings tears of joy to my eyes.

Green, like the trees in the park by my house.

Coral, like the warm inviting sunrise of another day dawning.

Purple, it goes with my eyes.

Blue, like the color of a neatly pressed uniform.

What's your excuse for not yet buying a ticket to see Les Mis?

My wifi was out because of a cart crash by my house. I didn't get a chance to go to TJDrama.com to buy tickets.

You know what? That's a good question. I'll have to get back to you.

The weather was nice so I was playing outside.

I don't have any money. *Seriously? Its only $10* In that case, I'll go buy my tix now.

Naturally I purchased a ticket, just not under my name because I want to surprise my friends in the cast.

My boyfriend broke up with me so I was at home all weekend eating ice cream and watching Gilmore Girls. Maybe to improve my mood I should go to the theater with my girl friends.

I was on a date and I lost track of time.

My husband abandoned me, leaving me flat. I don't have a ride to the performance. Wait, maybe I could send a letter to one of my friends...

I was marching on the capitol for equal voting rights.

Of course I have bought a ticket! What do you take me for, a savage?
Which Les Mis Character Are You?
You got:

Inspector Javert
Javert is an cunning, fearsome, and ruthless policeman who follows the law at all cost. He is loyal to his job but tends to hold a grudge.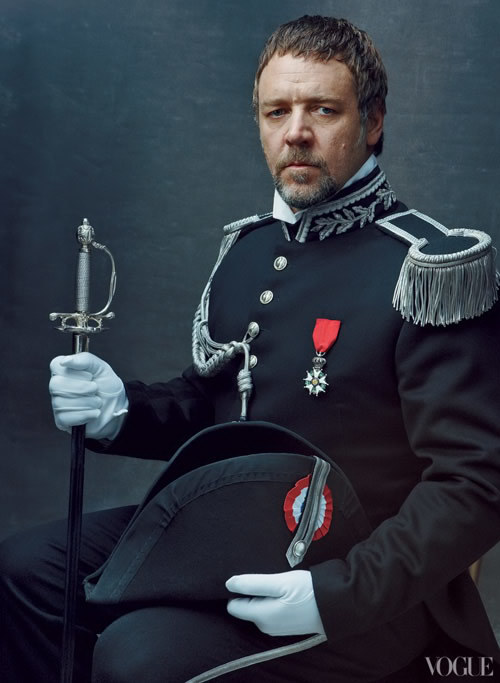 Jean Valjean is kind but stern. He will bends the rules if it means helping someone in need, but always keeps his promises.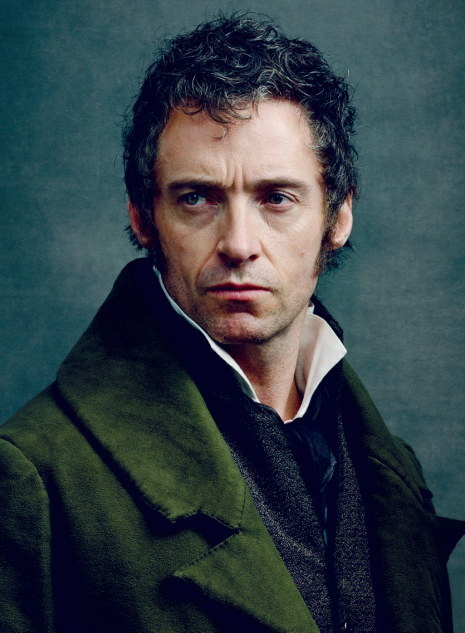 You got:

Marius Pontmercy
Marius is right in the middle where he always seems to be. His heart split between helping his friends in their revolution or pursuing his love, Cosette. We all think of Marius as the ultimate pretty boy, but I guess his attitude pays off. He doesn't die and he gets the girl right?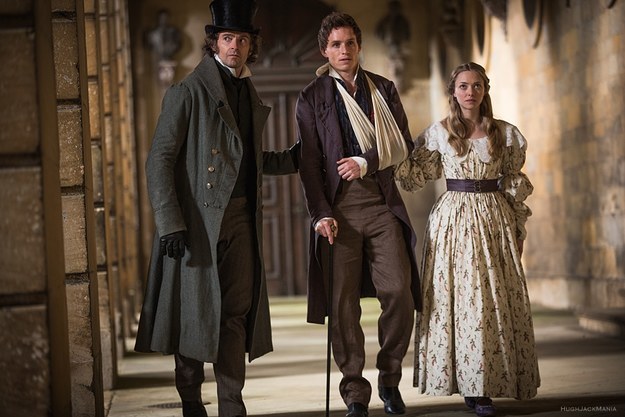 Enjolras sacrifices everything for what he believes in. He is a true voice of change and is quick to violence when necessary.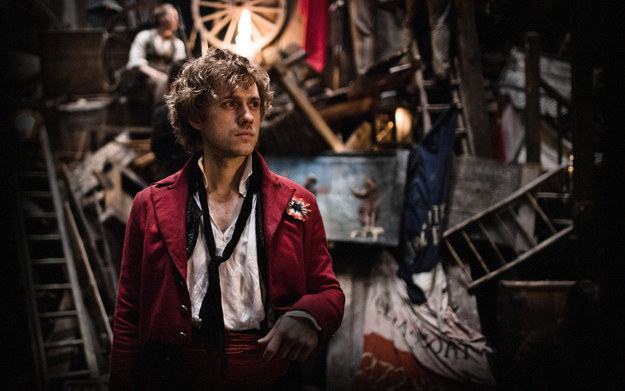 Fantine is a single mom who gets mistreated her whole life. After losing her job at the factory, she must become a prostitute to provide for her daughter Cosette. Fantine is independent and strong with a fierce personality that she often has to hide.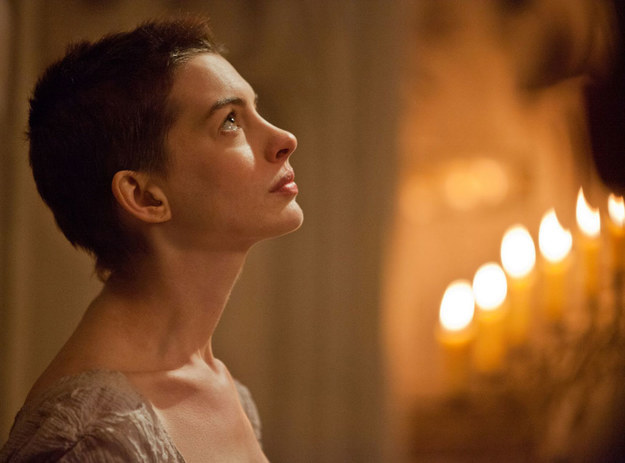 Cosette is a character who discovers her true love Marius. She has a kind heart but doesn't stray too far from her comfort zone.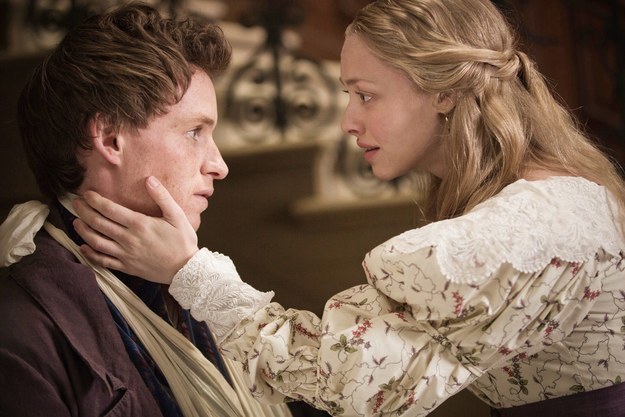 Éponine's a badass with all the wit and stealth of her sinister parents without having a bad heart. She might not end up with Marius in the end, but she was a symbol for the revolution and possibly the most relatable character in the musical. She showed her willingness to do anything for her love, even if that meant sacrificing her own happiness.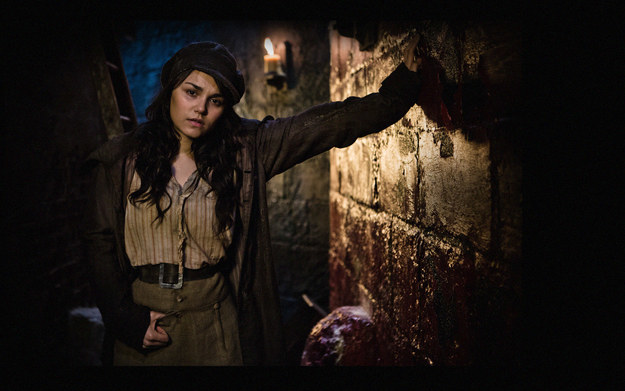 You got:

Madame Thénardier
Madame Thénardier does what she needs to to survive. Originally dreaming of marrying a prince, she had to settle for Thénardier who she now runs a successful business with. Witty, scandalous, and a bit of a scoundrel, Madame Thénardier is the symbol of a strong working class woman.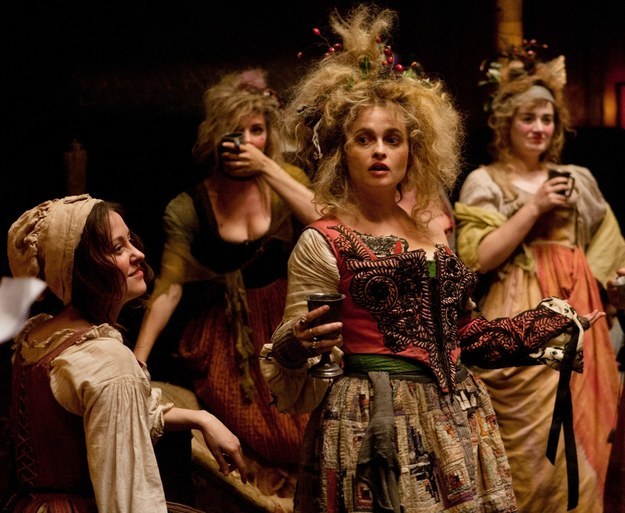 Thenardier runs an inn and is very good at what he does. Using somewhat deceitful methods, Thenardier is able to charge his guests and make a sizable profit on their misfortune. Rather selfish but also always the life of the party.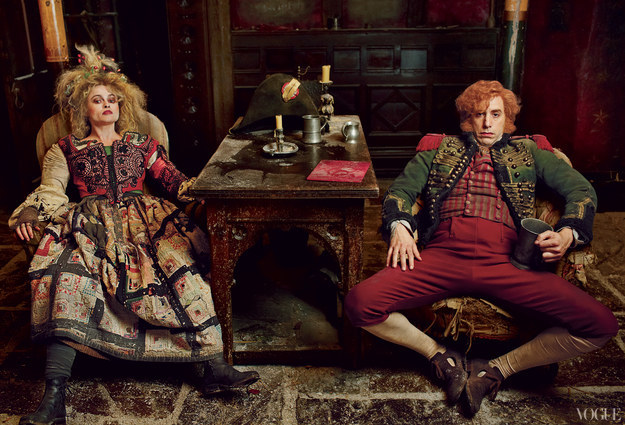 Gavroche doesn't care that he's small or that you don't take him seriously. He is feisty, quick and always waiting for you to underestimate him. With a whimsical view of the world, Gavroche is able to be brutally honest yet very sincere.
Bishop Myriel defends Jean Valjean, a man he hardly knows. The Bishop is selfless and has faith in the humanity of all. Fair and fatherly, Bishop Myriel is the first to show Jean Valjean true kindness.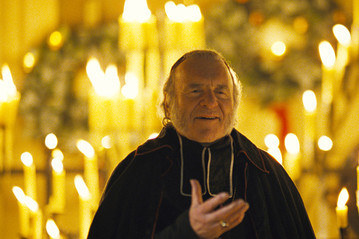 This post was created by a member of BuzzFeed Community, where anyone can post awesome lists and creations.
Learn more
or
post your buzz!