At this point, it's common knowledge that Lena Dunham has one of the best Twitter accounts out there.
She gives us comedy gold, like this: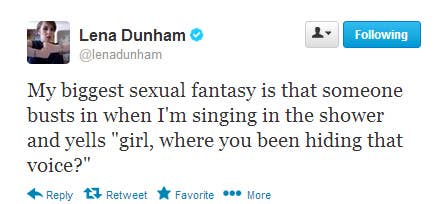 Weighs in on pressing pop culture debates, like this: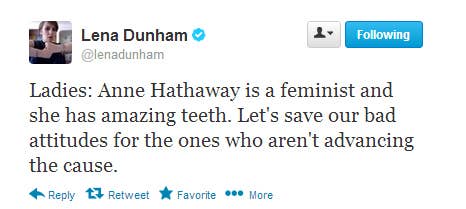 And provides us with comfort when GIRLS gives us uncontrollable feels, like this: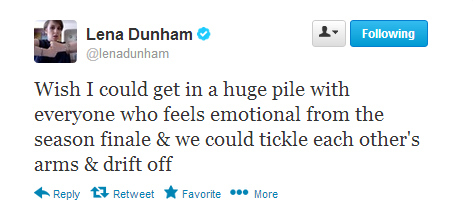 However, today, good ol' LD went above and beyond.
It started out with a simple request: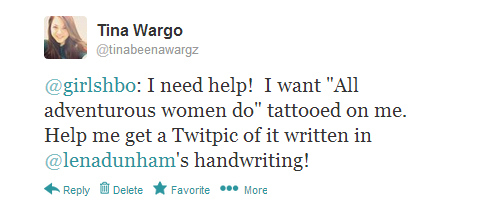 No way that'll go anywhere, right?! I mean, the woman has over 1,000,000 followers! Valiant effort, though.
BUT WAIT! WHAT'S THAT? IN THE DISTANCE? IT COULDN'T BE.....A RESPONSE?!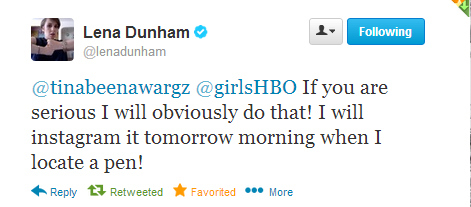 What a lady! Responding to a seemingly impossible plea from one fan out of millions! This has to be the end though, right? WRONG AGAIN!
Several hours (and one jokingly impatient tweet) later...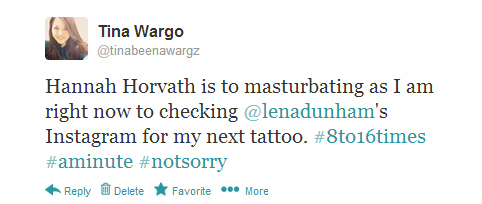 Could it be?

It could be! The request has been fulfilled! Lena's makin' dreams come true! In THREE possible options!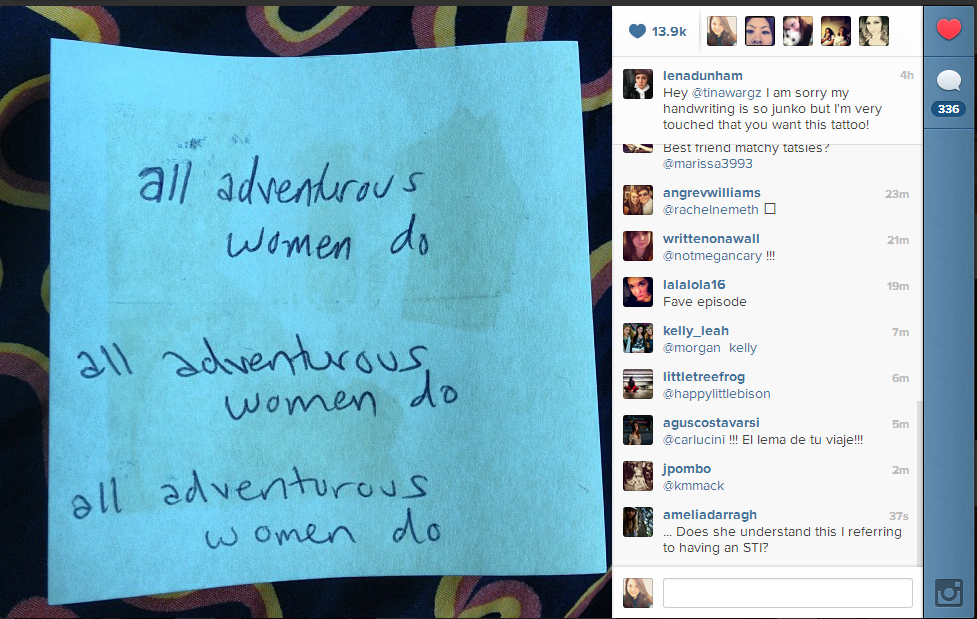 Thank you, Lena, for showing us all how a classy, beautiful, intelligent and hilarious social media goddess SHOULD be using her powers.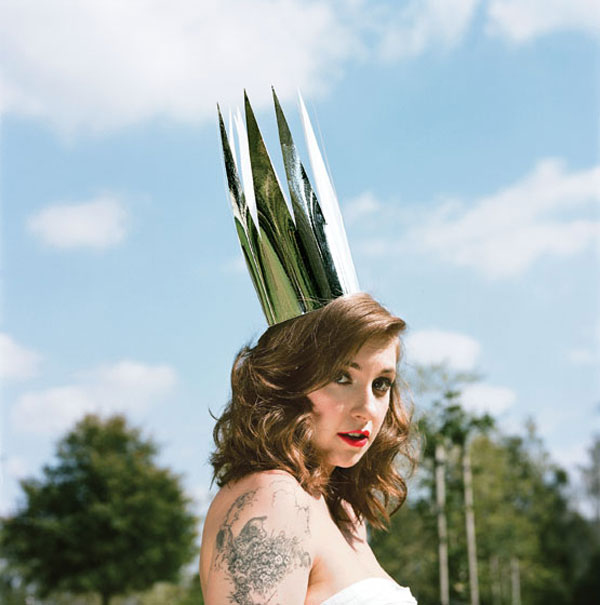 UPDATE! The tattoo has been completed....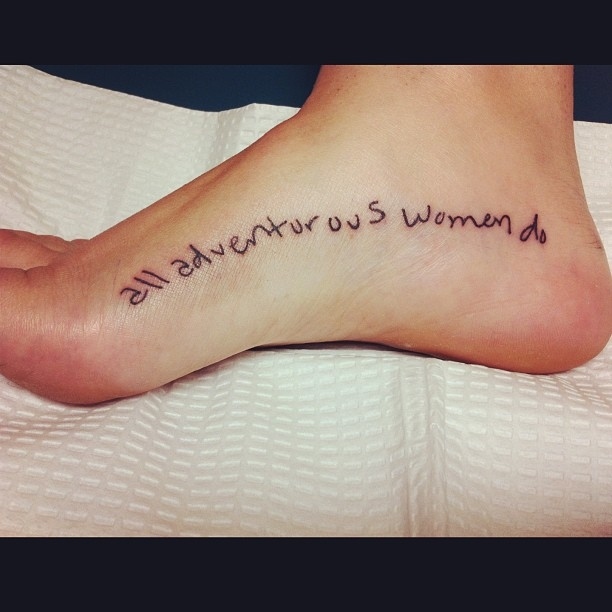 ....and Queen Lena approves!