1.

Where will you be in 10 years?

Writing a Disney fanfiction

That information is classified

Owning a calligraphy business and donating all the money to an unrecognizable non-profit

Working as a clown at a kid's birthday party

Researching the medicinal uses of sweet potatos

Finsta becomes a fortune 500 company

Stand-up comedy, no one is in the audience

2.

What would be your alternative middle name?

3.

My instagram can be described as...

no captions and not sure what you actually look like

you like a good VSCO C1 filter

not sure if you're in college or middle school based off your excessive use of dope, hype, lit.. but hey you're living life to the fullest, right?

yeah we all get it- you studied abroad

mini blog posts on snapchat edited pictures

New year, new aesthetics, more likes

me and my fave "nugs" straight-smiling

Posting once every month to reminisce on when I was a deb

heart-on-the-sleeve posts about life's 3 essentials: God, friends, and chicken

4.

My favorite place to study is...

Forever trapped in Carroll

Laying on the floor because it's super comfortable

housemate's room where I can get approximately 0 work done

on the couch in front of the TV #notactuallystudying

Wilson Library- it's the closest thing to Hogwarts in North Carolina

At the head of the dining room table

*in room for 15 hours writing essay* *sneaks out only to make tater tots*

"I'm just gonna read this book on my bed. I won't fall asleep." 30 minutes later- passed out on bed

Is painting considered studying?

Dinner table with all my friends because I love a little study party

In my room alone, but everyone distracts me by hoppin in

5.

If you can't contact me it's because...

I'm singing in my room so loud that I can't hear my phone go off

Sometimes I forget that I even have a phone

Why do you think my read receipts are off...

I'm having real-world conversations.

I respond super quick, idk what you're talking about

"Sorry guys, I was asleep"

6.

Who would narrate your life?

A Windy Gap Property Staff Member

Martha Stewart and Snoop Dog (double dippin)

7.

What do you most often post about in groupmes?

Constantly tries to plan house quality time

I entered our home :) ilyfam

Refers to a conversation that happened 10 hours earlier

"lets be kind and love each other well" *is aggressive an hour later*

Clean your dishes or I'll hate you

A stupid comment to get the conversation off track

Hey ladies! Utilities are due next week.

Yeah I can pick you up from campus I don't have class

I'm going mom-shopping again, what do we need?

I don't really post. I just like to signify that I agree with the statement.

8.

What's the first thing you think about when you wake up?

Frick, this lighting coming through my window is golden.

*thought bubble* three or four miles today?

Pissed because I keep waking up from people walking by my room.

I need to put final draft of essay on my insta story

How many people are in my roommate's bed?

Oh $&*#, how many classes did I miss today?

I just wanna cuddle with my bff.

I can't wait to be an art teacher one day.

9.

What role are you in your friend group?

I try and be responsible but then realize I have the humor of a 12-year-old boy

Derps around looking for a good time and some cuddles

The one that makes socially unacceptable jokes

Energy vampire, you suck out everyone's energy, but makes sure to give it back

I'm the funniest person I know.

The one who's always busy, but makes sure to check in on the homies

The mediator who makes sure everyone's feelin loved.

The one who wants to have a dance party, a 3 hour deep convo, and then climb a roof

The one that's always looking for quality time

Counts heads to make sure everyone made it out of the car without being kidnapped.

10.

What is your go to pickup line?

I play coy, like so coy I don't speak. Ok, I'm just nervous all right?

Wanna get some coffee, and hey, where'd you see the Lord today?

Who needs a pickup line when you have a smile like this?

You know where you should be? Next to me, making the world a better place.

Plays hard to get so much that when he proposes you'll probs say no.

*Asks boy to take her on date via finsta*

Probably don't wanna pick anyone up.

*shakes what the good Lord gave her*

I'll play you in basketball

The only boys I know are in middle school so...

Hey, I'm looking for a daddy for my cat.

I don't need a pickup line because boys and their moms just fall for me.
Which White House Girl Are You? (2.0)
Congrats, you got Tiffani! You're expected to roll downstairs in a pajama set and be singing showtunes along the way. But the tunes are interrupted by your incessant coughing. But there's a plus–no one has to check Find Your Friends to know if you're home when they need some good ol' quality time. You're always down to grab a bite to eat, watch a movie, or travel the world (llamas).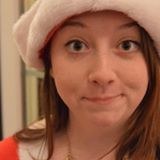 You got Kat! Yeah you're busy–but with really important things. There's two things that start with the letters "hel" that you love: 1. Helping people, and 2. Helmets. You learned the hard way, but you looked angsty af walking to the hospital on your own with two black eyes. When the world gives you problems, you block out the haters (never forget the sunglasses inside).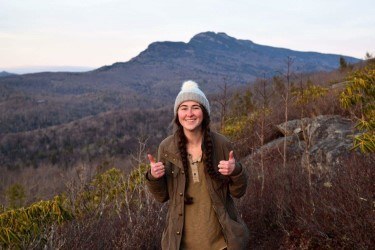 Congrats, you got Tiffany! One of your front teeth might be fake, but it doesn't stop you from eating chicken. Put a little rosemary, a little lemon verbena, a little–WAIT LOOK AT THAT LIGHTING ON THE FLOOR. You see beauty everywhere, you use dry shampoo in your hair, lol @ showers... let's talk about flowers *belly roll, mic drop*.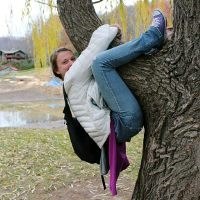 You got Caroline! You must've transferred after your freshman year, and you know what they say about transfer students. You might seem like an innocent girlie, but lowkey you want to be an undercover spy, snatchin those bad guys and fighting foreign enemies. You're the most genuine and sweetest person the world has known. You'll be someone's role model (if you aren't already).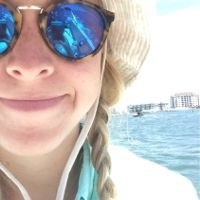 You got Brooke! Congrats–you're the funniest person you know. You laugh at 100% of your own jokes. You might be in bed by 10 pm, but aren't all parents? You can be counted on to always be there, you're determined to make everything excellent, and you don't let people believe lies about themselves–the result of having 11 children????? Thanks mom, you don't hear it enough.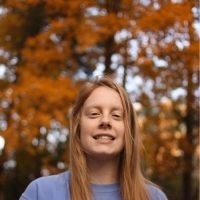 You got Emily, congrats! You're life and speech reflects your hair: crazy n a good time! You've never touched a hair brush, because you don't believe in reigning in a wild spirit...that's why you're never home–you can't be tamed to one house. When someone gets you to themselves, you make the most of it with your deep questions about life, liberty, and the pursuit of happiness. BUT your specialization is asking about #love.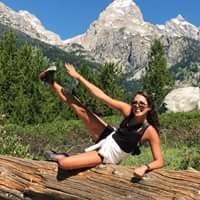 Congrats, you got Liz! You spend most of your time parenting your cat and you probs use "lmao" more than the average person. On an off day you might be seen driving around listening to the "Grey's Anatomy" playlist, but hey, everyone needs a good cry every once in awhile #noshame. You tend to tell it like it is and aren't afraid to share your feelings #respect. You're a loyal friend and would do anything for the people you care about most.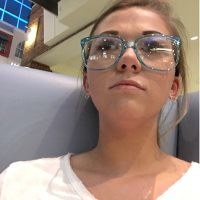 Congrats, you got Molly! Your love for corgis, flowers and all things #pretty make you who you are. Podcasts are your ish and you love people really well. You exude joy so everyone wants to be around you. People probably love your #aesthetic because you have great style. You also are probably the most likely to make inappropriate jokes but it's okay cause you're #supercute.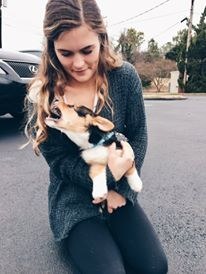 Congrats, you got Tanner! You are probably artistic and everyone is envious of your #madskillz. You thought you wanted to have lots of kids but then you nannied for 5 kids and thought #nah. Your days consist of waking up at 6 am, working out, studying, interning, nannying, because who says you can't have it all? You may be described as an INFP, and we all know you are really an ambivert, bc you love being with people but also love being in your room or being with bae. Your chill vibe makes you approachable and easy to talk to and you constantly make sure your friends know how much they mean to you! Needless to say- you're awesome!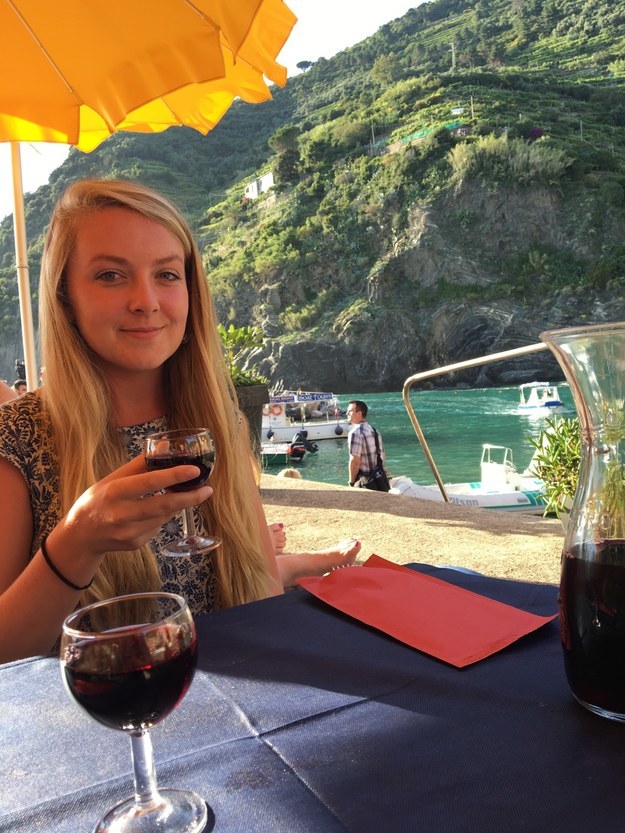 Lauren: Congrats, you got Lauren! You're probably super cool and you don't let social instagram rules get in the way of your posts! Your diet might consist of oatmeal and chocolate chip pancakes but it's cool bc you're cool. You're smart, don't shy away from hard conversations, and you can rock a middle part and bangs with 0 hesitation. All your friends wish they could rock your style.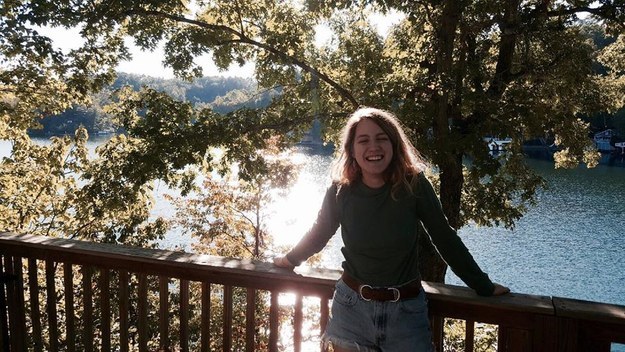 Congrats, you got Olivia! You love to cuddle and surround yourself with people 24/7. You are OD to the max and it's probs from the 12 pack of Dr. Pepper you drink each day. You are a light in the life of the people around you and keep your friends laughing. You might pounce zebras in your free time and are often caught in a onesie. You are generous, easy going, and are a friend to everyone you meet.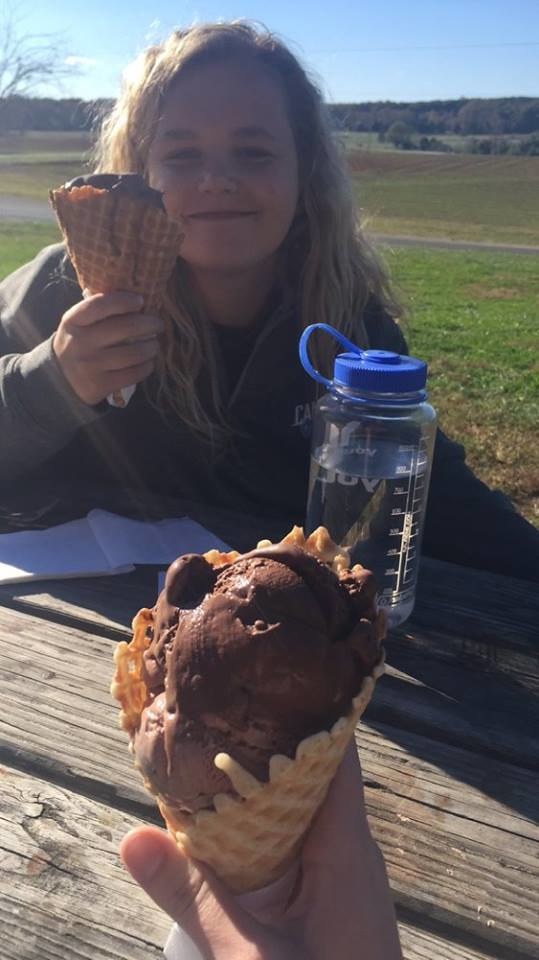 Christy: Congrats, you got Christy! You are kind and love people well but you also love your #alonetime. You might love jamming to Hamilton, hooping with your bae, or eating yummy gluten free food. You're patient with your 3 (or more???) roommates and love family the most! Minions might be your love language and your personality type is a mediator. You're the real MVP for being such a great friend.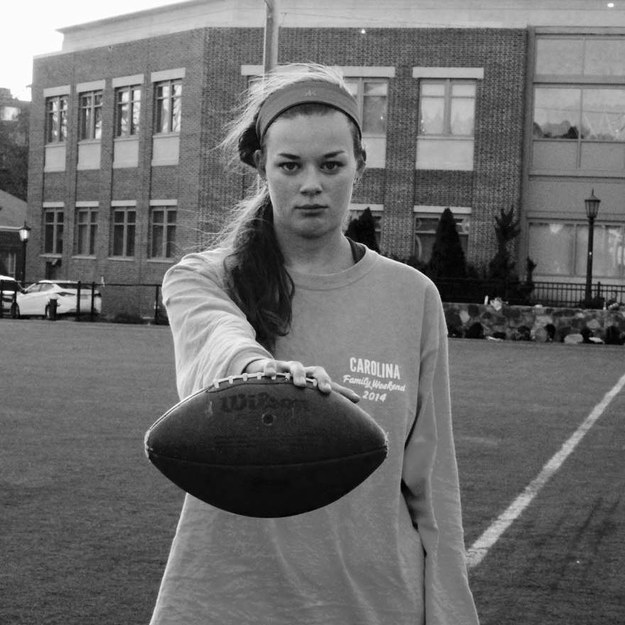 This post was created by a member of BuzzFeed Community, where anyone can post awesome lists and creations.
Learn more
or
post your buzz!