This post has not been vetted or endorsed by BuzzFeed's editorial staff. BuzzFeed Community is a place where anyone can create a post or quiz.
Try making your own!
No Laughing Matter: 9 Reasons Why It's Dangerous To Be A Journalist In Pakistan (in Political Cartoons)
Political cartoons are a powerful tool for breaking down society's complex issues and conflicts. Because of this power, political cartoonists are very often on the frontlines of censorship and repression by governments and authoritarian regimes. This is the case for Pakistani cartoonist Sabir Nazar, who is tasked with the job of illustrating the challenges in one of the world's most dangerous places to be a journalist. Nazar will present some of his work in a public forum in Washington, DC on July 23, 2014.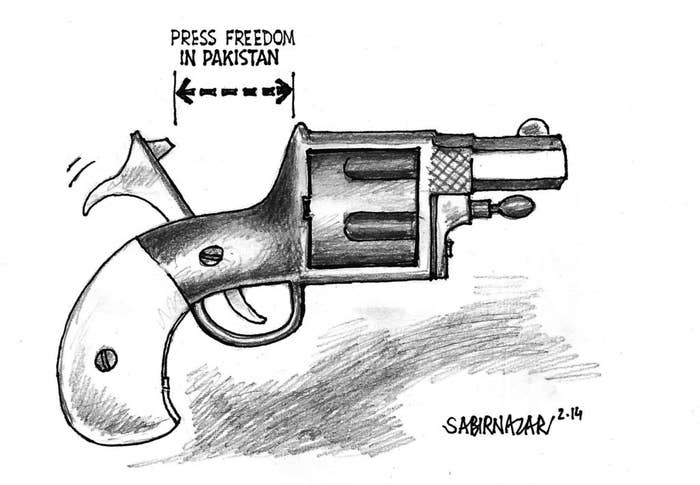 1. Pressure to March to the Beat of the Military's Drum.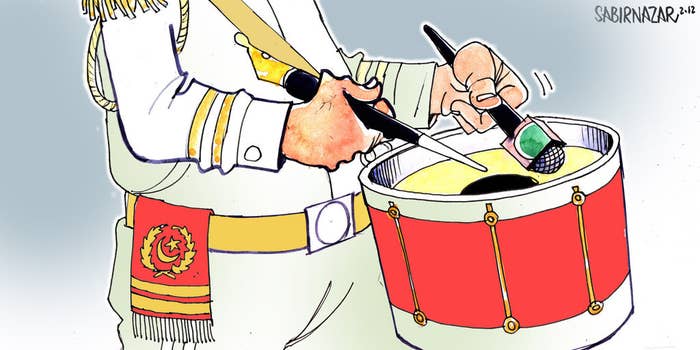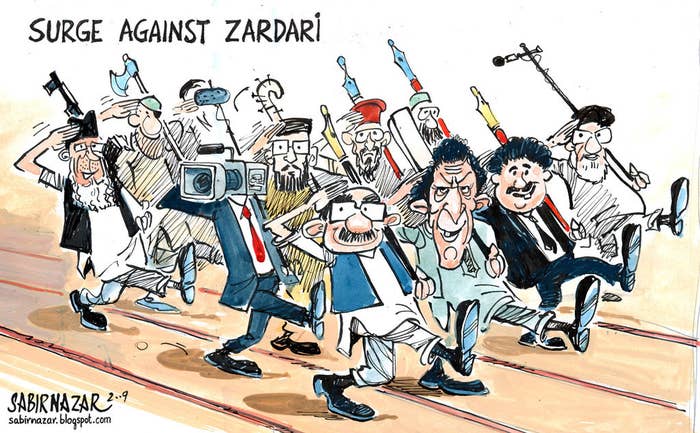 2. Invisible Agencies Watch Over Your Shoulder.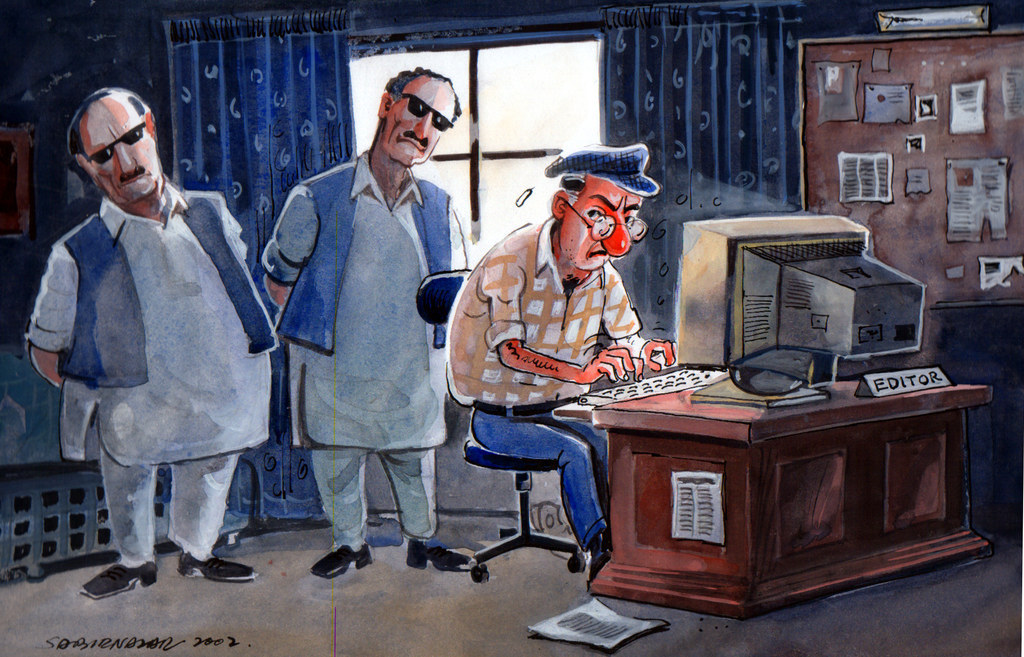 3. Regulation – "Bring Out the Number 10 Shoe."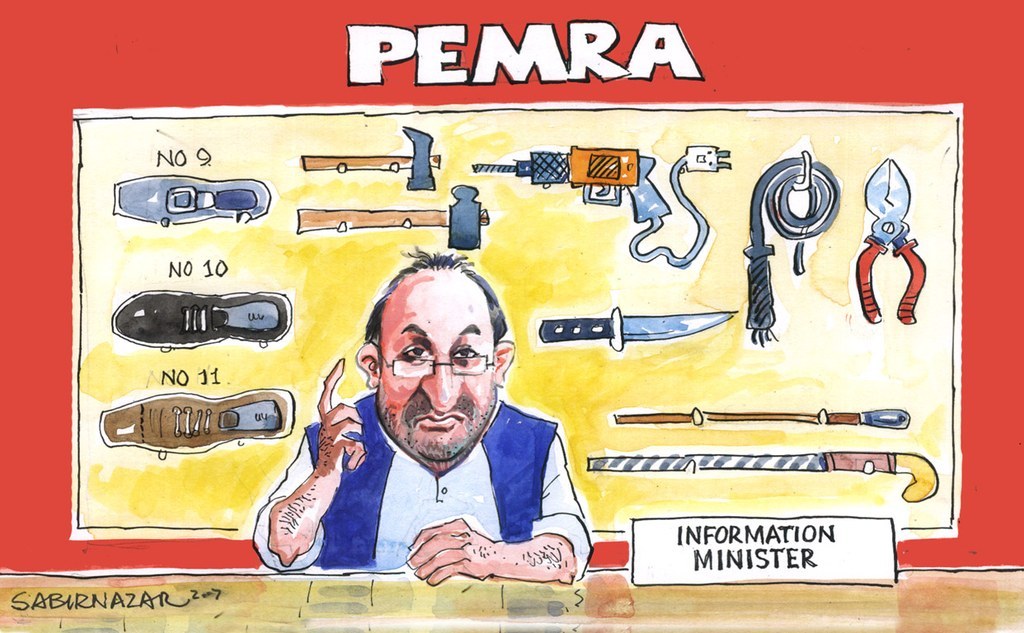 4. Catering to Religious Extremists.
5. Lockdown on Cultural Space.
6. Internet Censorship — Sweeping up the Filth.
7. Impunity — Cases that Go Cold.
8. Letters to the Edit(or)…
9. Self-Censorship.