What class did we have together?

We didn't. Just orientation.

Creativity: Basic, taught by Lizard!

Only combined Verdi choir.

PEPE! (Said with more enthusiasm.)

No classes, we live in the same dorm though.

Hippie Theatre with Lee Kenneth Richardson.

How much do we talk?

I'll occasionally hit you up if I see a nice Guy Fieri meme.

I only make eye contact with you for a maximum of two seconds.

We don't, but I see you everywhere.

I don't think I've ever seen you before.

At least one intellectually stimulating convo per day.

Fairly often, in class and in our group chat.

A lot 1st Semester, but not so much lately.

Every day, but it feels like a contractual obligation.

What's your defining article of clothing?

My single pair of black joggers.

Blue weather-resistant coat.

Any one of my ties, all of which have music notes on them.

Mickey Mouse baseball hats!

Vineyard Vines. All day, everyday.

My Temple Choir shirt. ((Yikes.))

Stylish v-neck sweaters to complement my lean physique.

A tattered white t-shirt and shoes that have already been digested by my dog.

What's the most effective method of getting your attention?

Try saying, "I'm interested in joining acapella next semester!"

I respond when my name is called.

I have no clue, maybe by moonwalking in front of you?

Compliment your latest performance.

Probably make an Office reference.

Articulately argue a point you just made.

Do a couple of leg diddies.

What's your major?

It was English, but then I switched it to Statistics.

Actuarial Science. It's a rave.

English! I want to be a teacher.

Business in the Fox School.

What word or phrase do you tend to use a lot?

"I think I'm Pepe's favorite."

"I don't know why I just slept from 3 PM to 9 PM."

"Tenors, you're a little flat."

"Honing my craft..." or something like that.

Whatever it is, it's in a Southern accent.

Anything that'll make the professor call me a smartass.

"I've been doing some soul searching, and..."

Smiles and manners before everything.

What's our fondest memory?

When asked if we would be comfortable doing illegal activities in front of an audience, we shared several appalled looks and a common understanding.

That time we got to color in the Earth, and I made fun of you for using green and blue.

When you auditioned to be in our ensemble and we cut you! :) We gave the spot to another member's gf! :) Not like it's nepotism or anything! :)

Meh, it's all been pretty meh.

Whenever our performance feedback was especially thoughtful.

That one time I had to reintroduce myself to you.

Both times I played a leading man this year! Both times you cried in the audience!

When we got catcalled by two foreign students on Broad Street!

The time you let me borrow your ~fairly personal~ class journal to copy from and singlehandedly saved my final grade.

When we watched that video of the girls from The Bachelor running away from pigs on a beach, like, five times in a row.

What can you be found doing in your free time?

I'm usually in one of Presser Hall's practice rooms.

Planning out which classes I can afford to skip. Then eating dinner.

Probably buying bubble tea and crepes.

I don't have free time. I have rehearsal.

Walking into North Philly to buy Taco Bell for my frat bros.

I typically spend my free time studying, reviewing, and practicing my skills.

I spend every waking moment with my Aca-cult.

My personality is most like that of...

Snow White, like from the Disney movie.

Tina Belcher wearing a groutfit.

Dennis Reynolds, if he wasn't a sociopath.

Like a mash-up of the Princess and the Nerd from "The Breakfast Club".

Jim Halpert mixed with Jake Hurwitz.

Jesse from "Pitch Perfect". And whoever wrote the song "Ocean Avenue".

Ben Wyatt, MRP, and Jimmy Kimmel all rolled into one.

Nick Miller, but more political.

Dave Franco in "Neighbors" + Miley's love interest in "The Hannah Montana Movie".
Which One Of My Freshman Year Acquaintances Are You?
You sure are a mystery, kid. We met once during orientation, and though I haven't spoken more than ten words to you, I've seen you in passing at least twice a week. You're like a poor man's Dev Patel.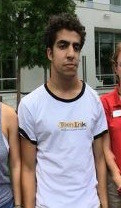 A true treasure of Temple's theatre department. Eloquent, insightful, and trusting. You're a triple threat; stellar at listening, asking questions, and landing in splits. One time you accidentally shaved all of your hair off. Good thing you have a darling collection of baseball caps to distract from the very few mistakes you're making in life.

You got:

Tyler Givey (My Heart Back To Me)
Congrats! You're a breathing travesty with a profile designed by the gods themselves. Besides being a thin piece of artwork that can gracefully wear every earth tone, you're also a star. You've played almost every straight white male lead this year, and in doing so, have tricked me into falling in love with you! Great work! One time I accidentally on purpose bumped into your arm and I think about it twice a day.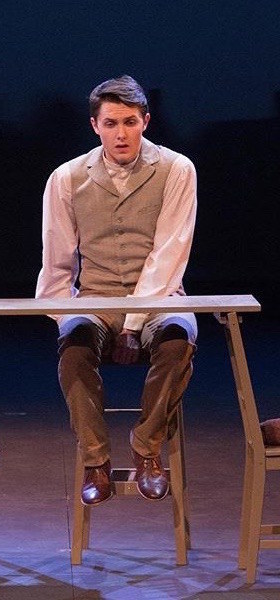 Before you were Joggers, you were Khakis. It's like you escaped a cartoon and landed in my dorm. You're an intelligent kid who's got a lot of gumption, but still stays quirky. You're the type of guy who has no problem politely arguing with the professor on a point from their lecture. But you also have no problem using the phrase "he seems like a bad gnu" unironically in public. Never take off your pants, baby.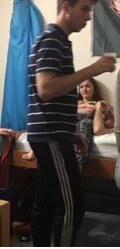 My very first friend at Temple. You are a living stereotype, in perhaps the best way possible. You made "Finding Dory" the theme of your dorm room. When you're not scheming for new memes, you can be found online shopping. Though you do know how to have fun, you're also a blinding overachiever. You finish assignments the semester before they're assigned. All in all, 10/10 trustworthy, and as an added bonus, very good at coming up with stripper names.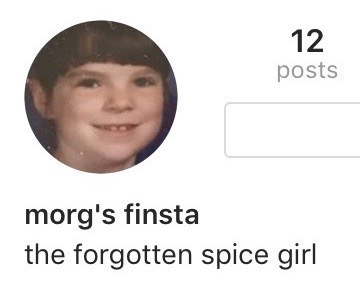 Dude. You're the coolest kid in North Philadelphia. You smell like a Tyler student, but somehow also know every lyric from "Book of Mormon". You were given a series of flash cards to help you learn household names such as Troy Bolton and Drew Seeley. Though you continuously pestered him regarding his frequent trips to Baltimore, you're still Pepe's favorite. You know far too much about religious cults, and all of your furniture is plastered with dinosaur stickers. Downside: your favorite M. Night Shyamalan movie is "Stuart Little".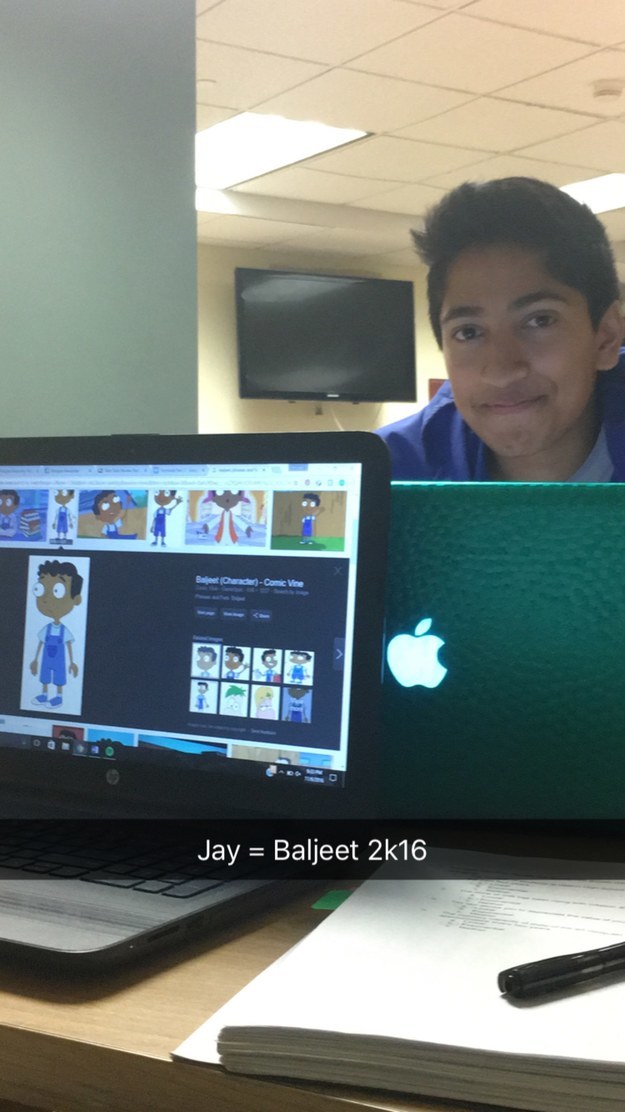 Sweet and innocent. And yet somehow, you bring out my passive-passive side. Frequently stressed. Therefore, often ill. You don't go outside. You stare out the window and eat saltines for fun. As a spice, you are flour. As a color, clear.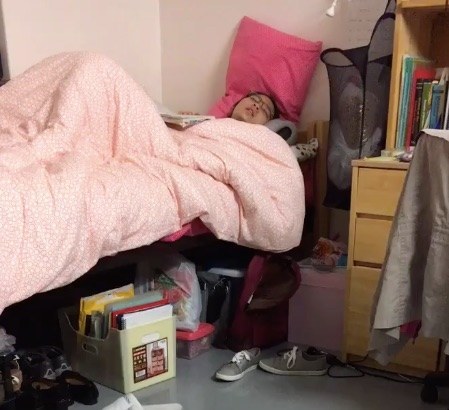 You got:

Straight Acapella Boy
Honestly, you are the music in me. With the athletic build of a strong dog and a penchant for plaid, you melt hearts across the acapella community and beyond. Your outward positivity coupled with your shaggy hair make for 100% quality boyfriend material. The only thing missing is a pitch pipe. But wait. You've got one of those too.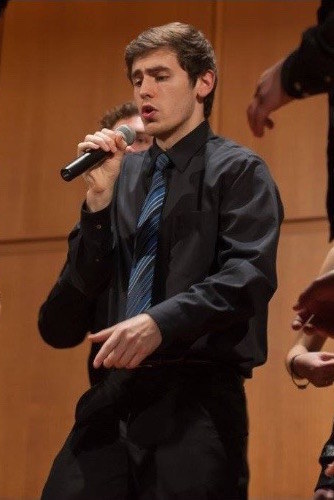 You got:

Marching Bandy Randy
Congrats! A dedicated music student, and an avid explorer of rocks. You're the fearless leader of the Emma/Robbie/Brooke conglomerate. You love Tesla and are easily enraged by politics. You struggle when it comes to holding back wisecracks and poorly conceptualized puns.

A self proclaimed rodeo singer and doer(?), you hail from the far away land of Nebraska, and have the hypnotic accent to prove it. Every morning, you proudly don your socks and Sperrys, with no regard whatsoever to the outdoor conditions. You keep your wits about you, maintain a good sense of humor, are fairly forward-thinking, and would literally dive into a vat of Sriracha for your bros. You are the truest anomaly. But then again, who ever said cowboys couldn't be in frats. Keep on pushing boundaries and defying expectations!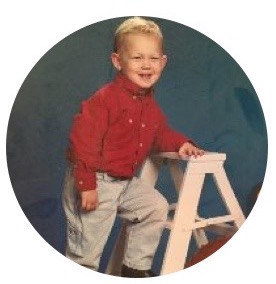 This post was created by a member of BuzzFeed Community, where anyone can post awesome lists and creations.
Learn more
or
post your buzz!