Back in June, Iran's presidential elections had a surprise winner: reformer Hassan Rouhani
Western-educated, Rouhani took to Twitter to express his more favorable views of the U.S.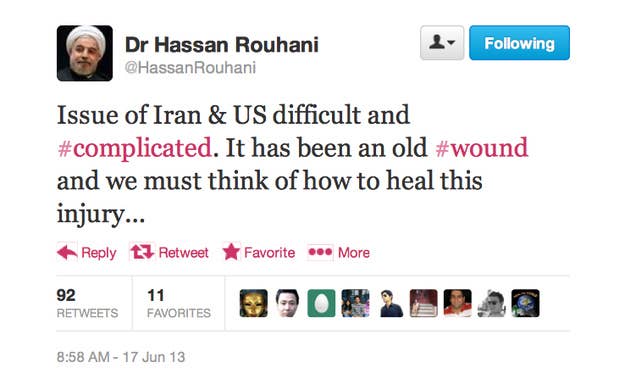 He even suggested he was open to a new approach on the nuclear issue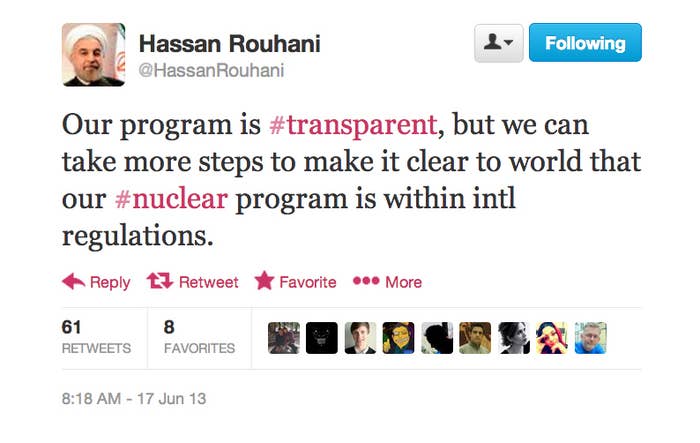 Rouhani's attitude (and his openness about it on public forums like Twitter) eased US-Iran relations
Allowing actual discussion to occur between the two countries.
In September, Rouhani announced on Twitter that he spoke with President Obama on the phone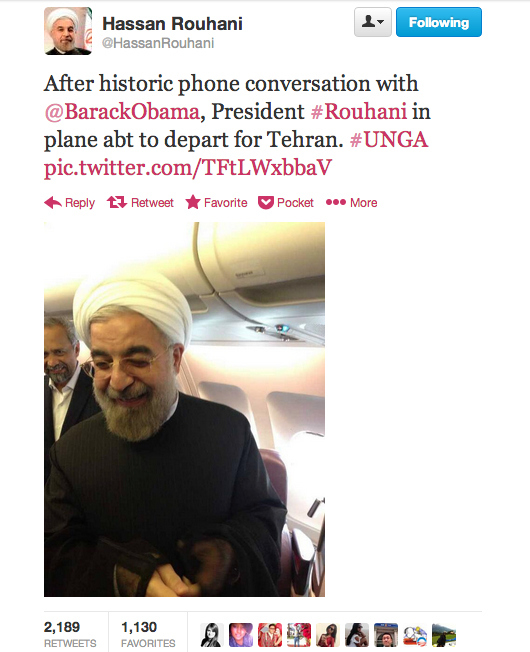 During that convo, Rouhani and Obama discussed a new approach to nuclear negotiations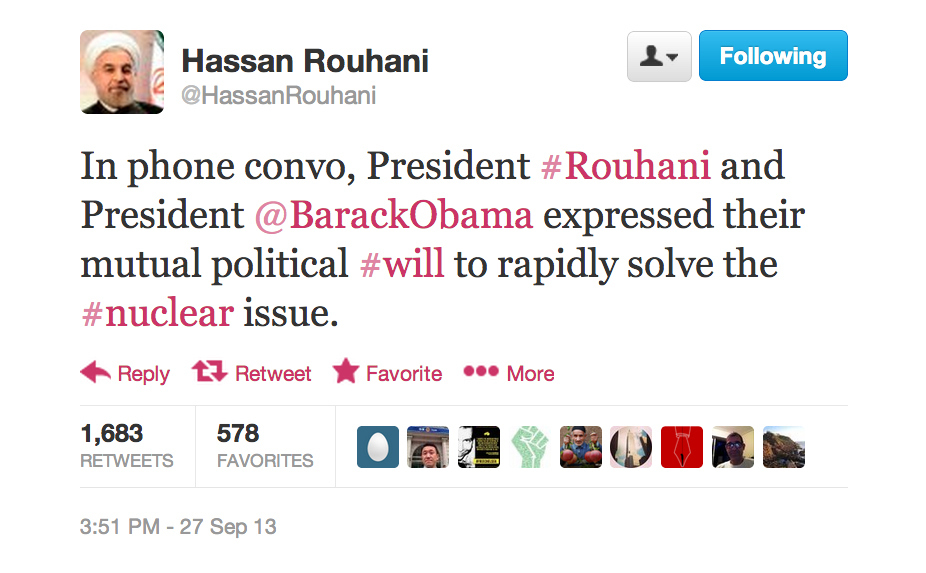 As you can imagine, the politics of the issue were (and remain) tricky in Iran.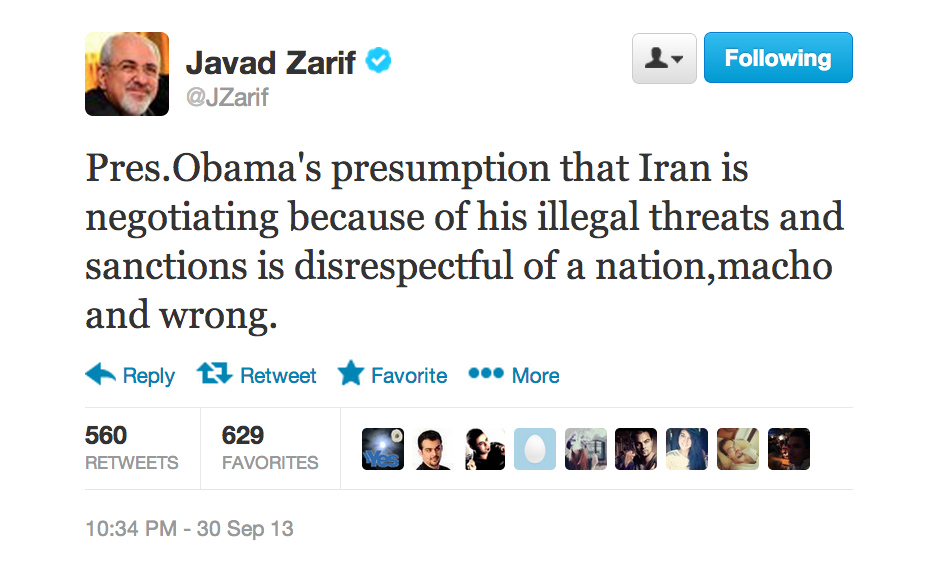 But the groundwork was set for a new round of talks in October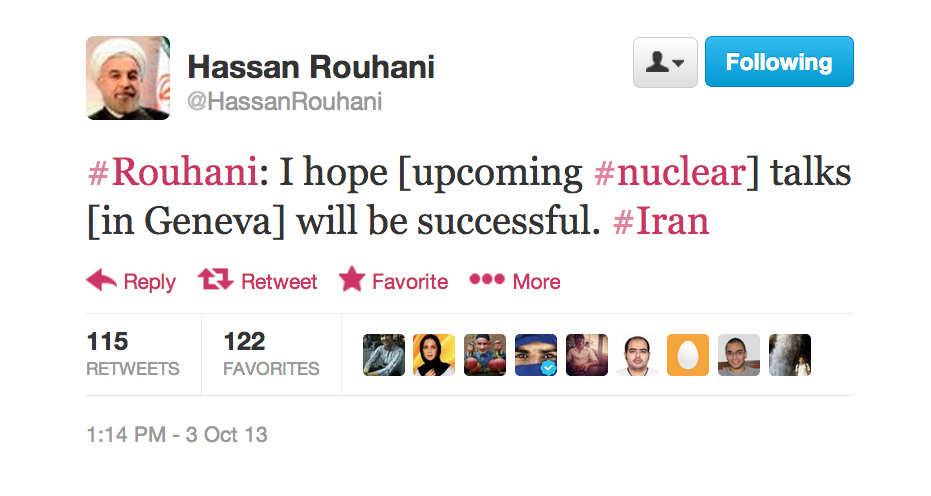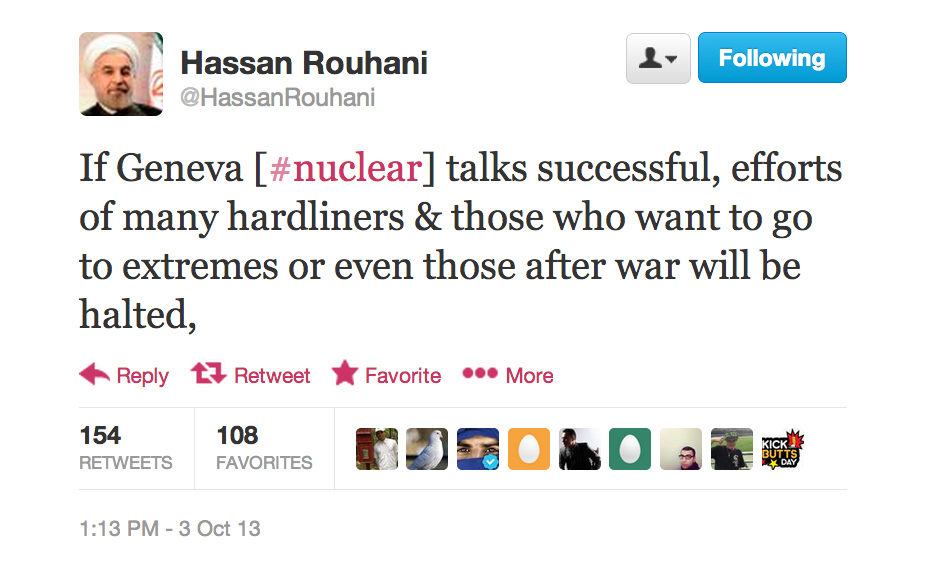 And slowly, the nuclear talks were making progress
By early November, we were approaching an actual agreement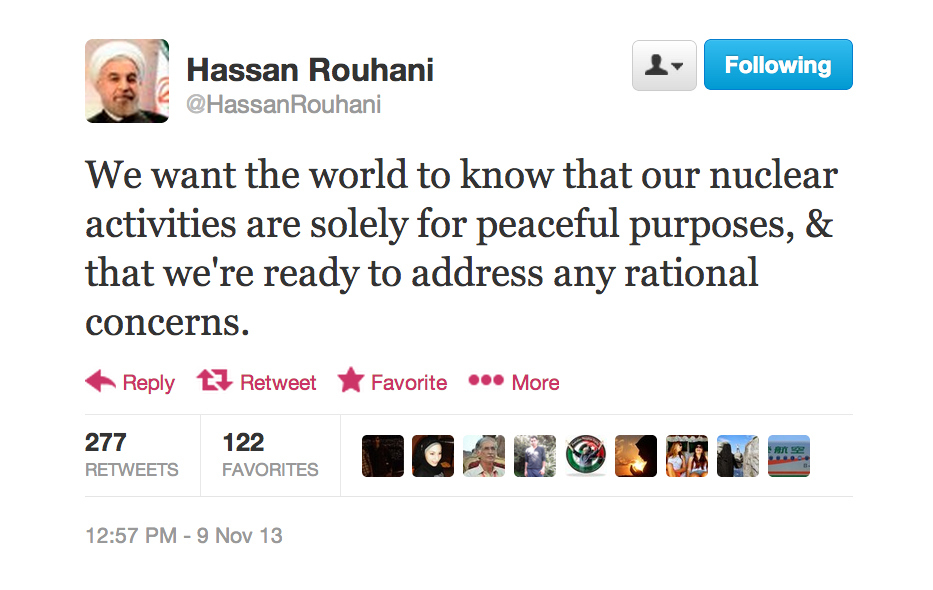 A near-agreement fell through, but Zarif urged his counterparts to keep talking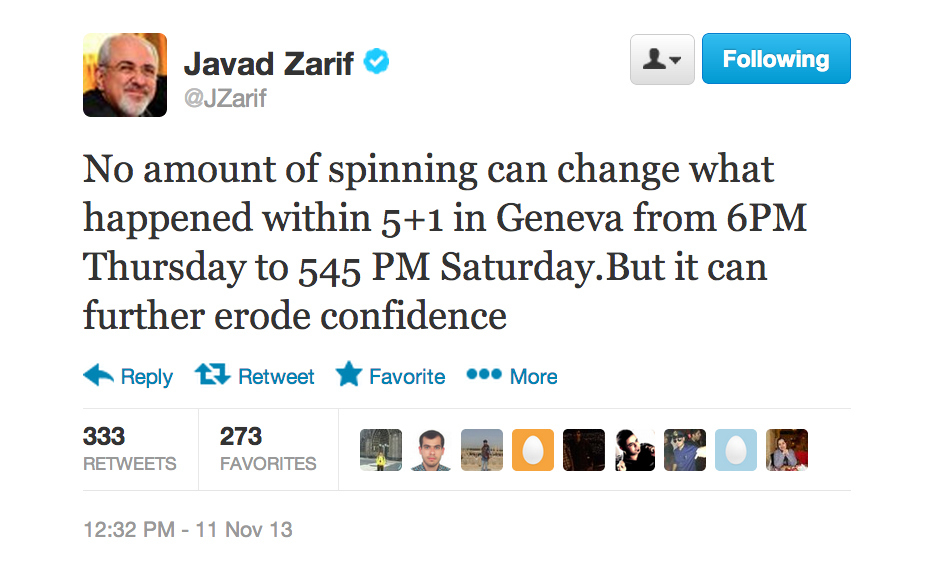 And as talks continued, he tweeted out a video urging continued progress
Zarif's optimism seemed at odds with Ayatollah Khamenei's tweets that same day
Undaunted, talks continued – with Rouhani's vocal support
With the news that Sec. Kerry was flying to Geneva, it again seemed that a deal was near
The first word came from EU Spokesman Michael Mann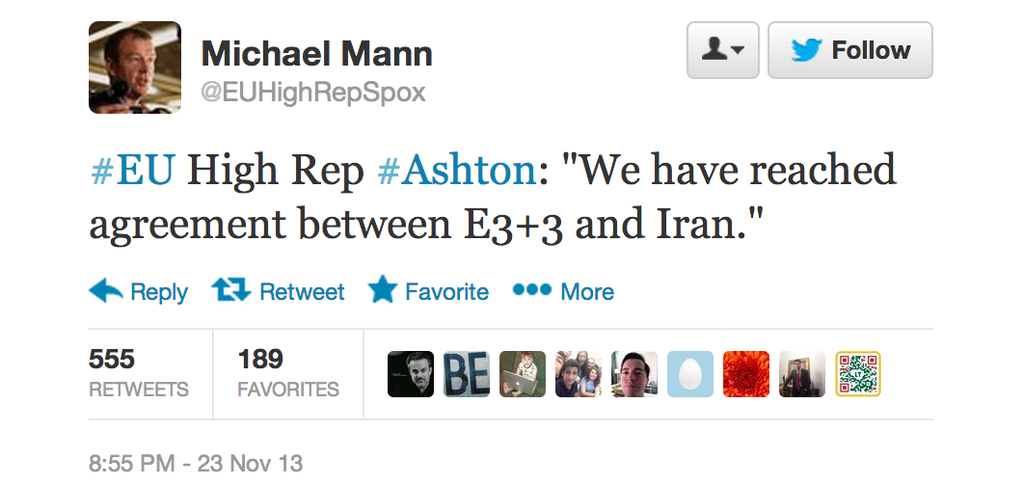 Minutes later, Zarif announced it, too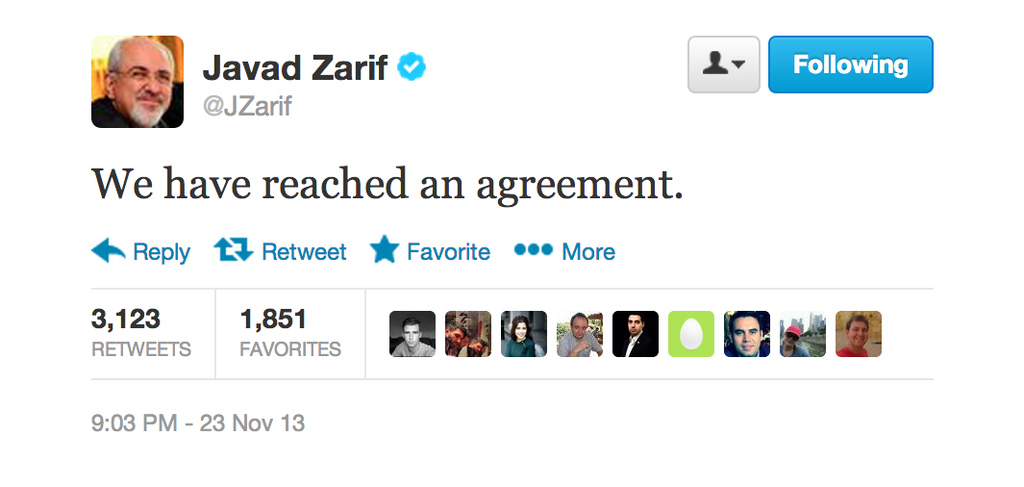 Followed shortly thereafter by Iran's President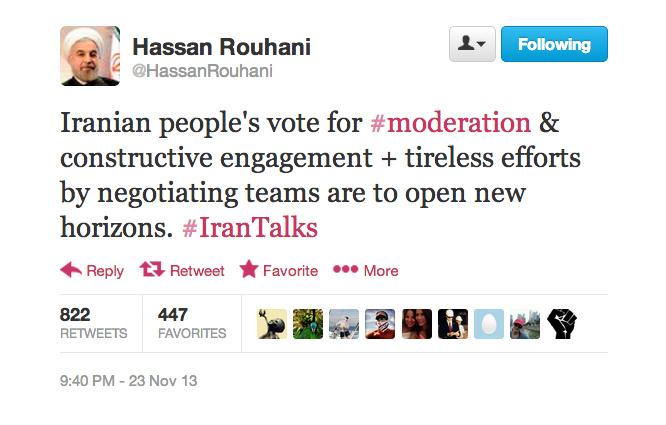 Just how far have we come? Iran's president retweeted John Kerry