1.
Autumn Vegetable Grain Salad With Cider Mustard Vinaigrette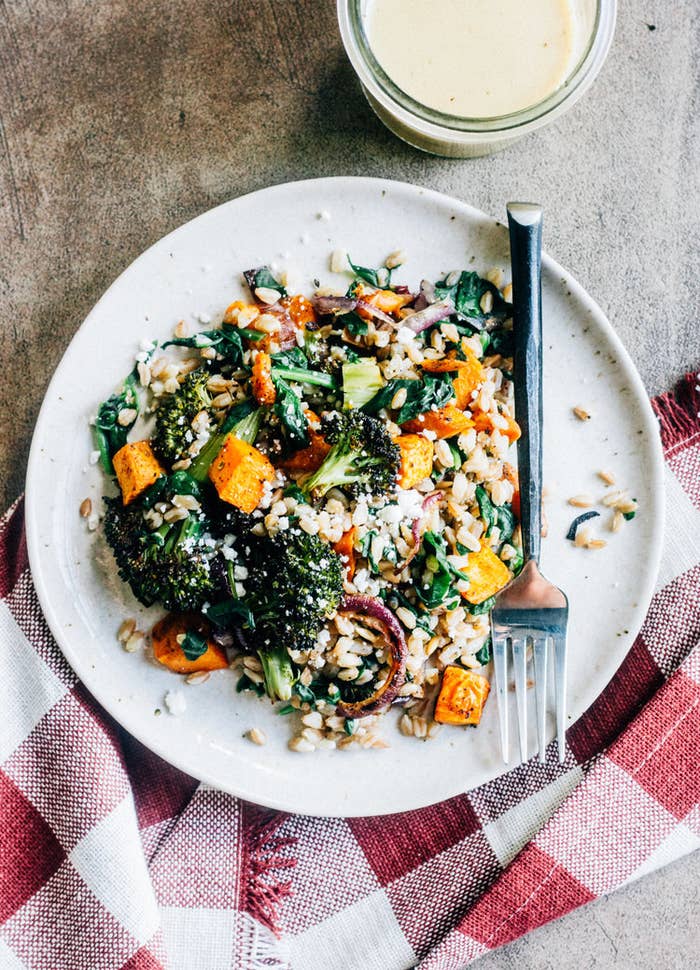 2.
Autumn Cobb Salad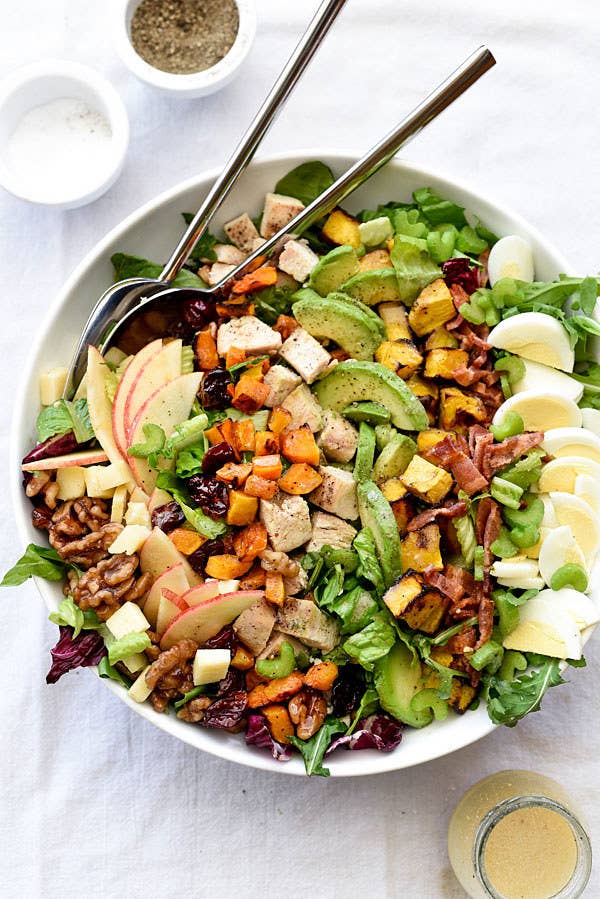 3.
Bacon-Wrapped Fig and Honeycrisp Apple Salad With Salted Caramel Pecans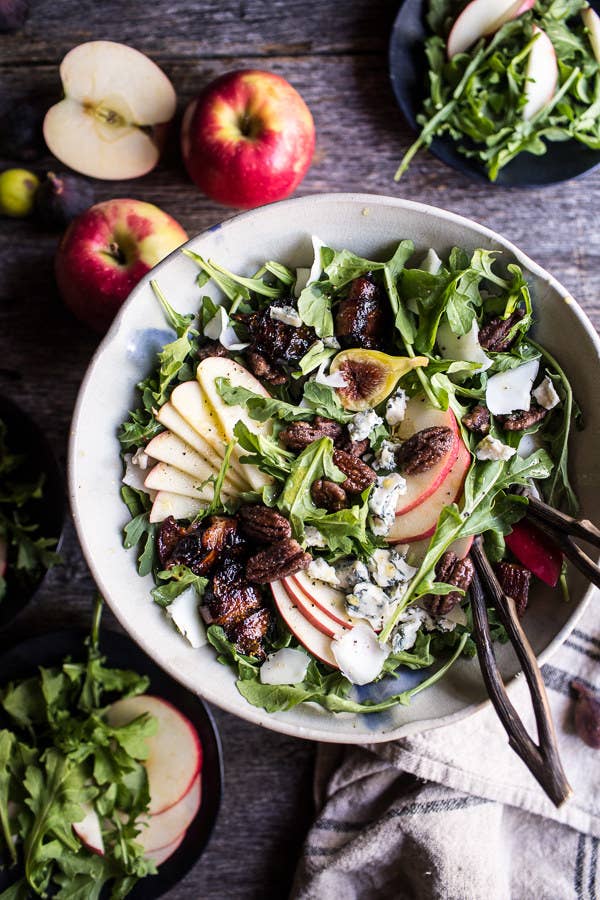 4.
Eggplant and Caramelized Onion Grain Salad With Walnut Vinaigrette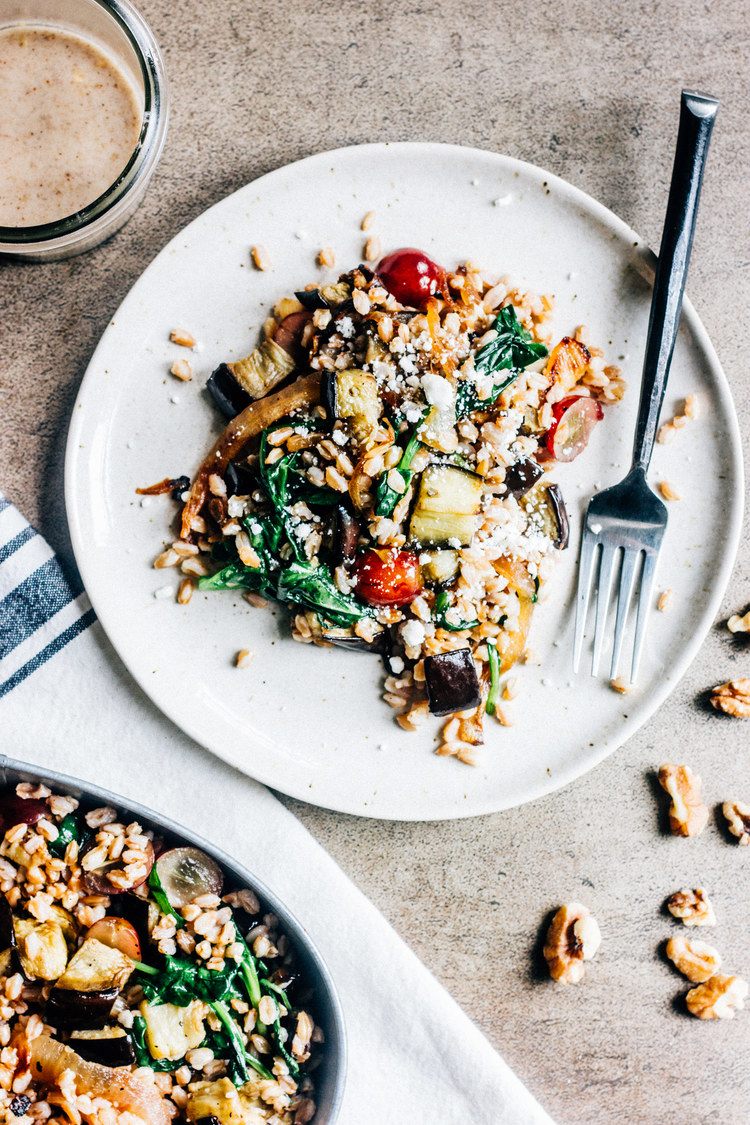 5.
Fall Harvest Quinoa Salad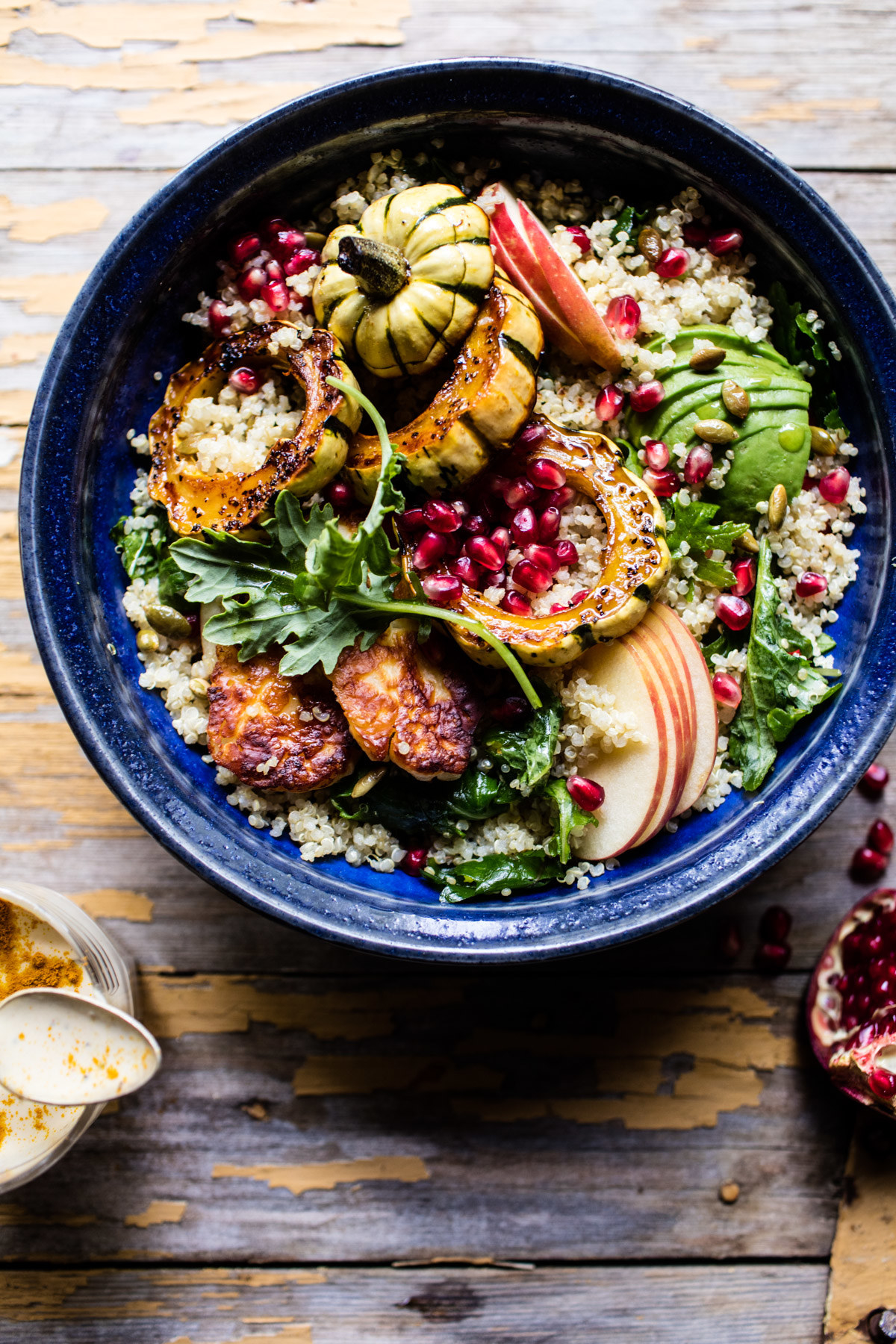 6.
Roasted Sweet Potato and Chickpea Salad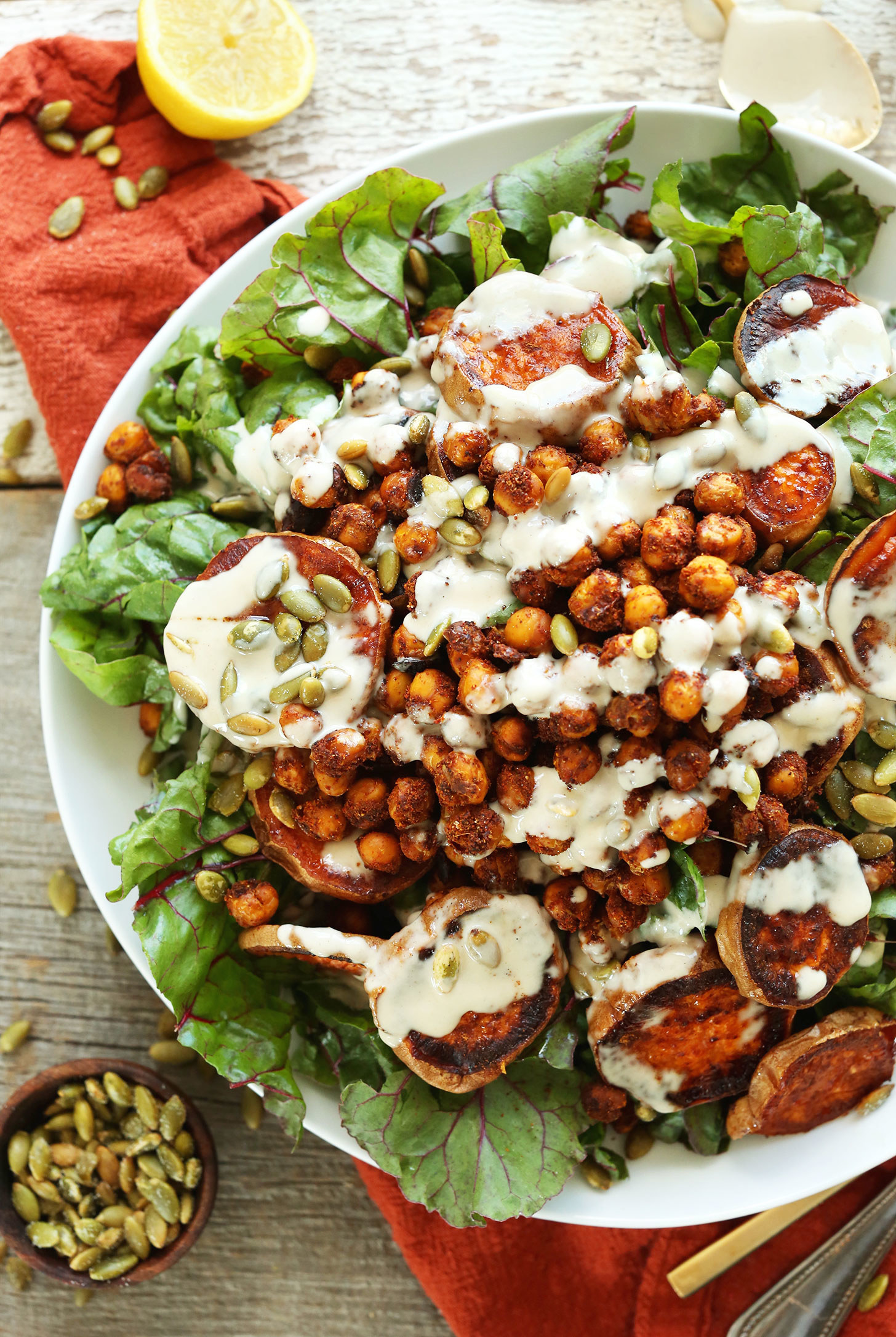 7.
Kale and Quinoa Salad With Avocado Dijon Dressing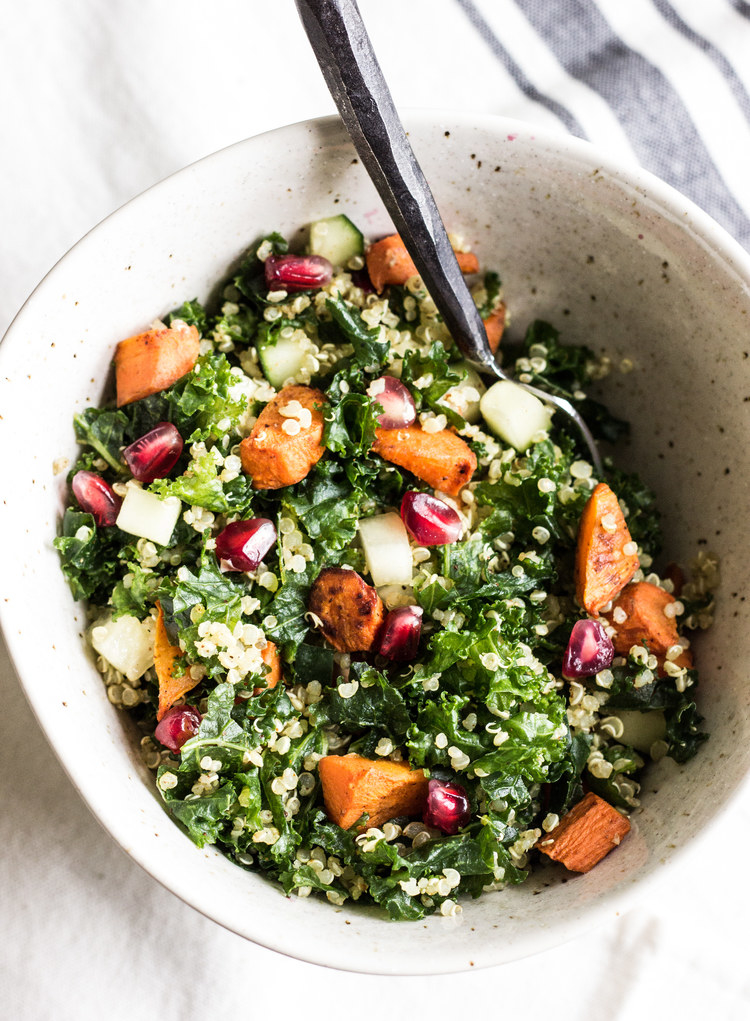 8.
Autumn Glow Salad With Lemon Dressing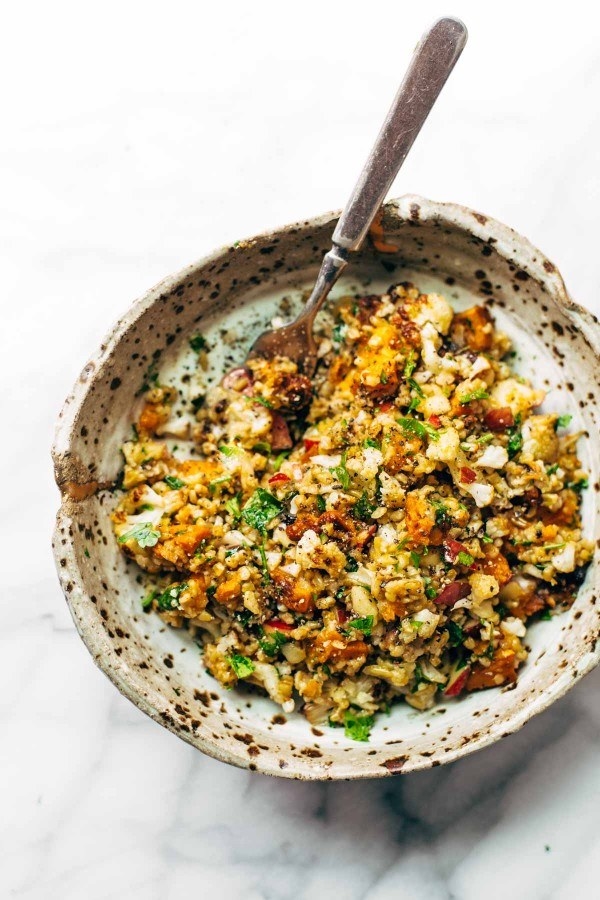 9.
Pomegranate, Pear, and Pistachio Salad With Creamy Pomegranate Dressing
10.
Apple Pistachio Quinoa Salad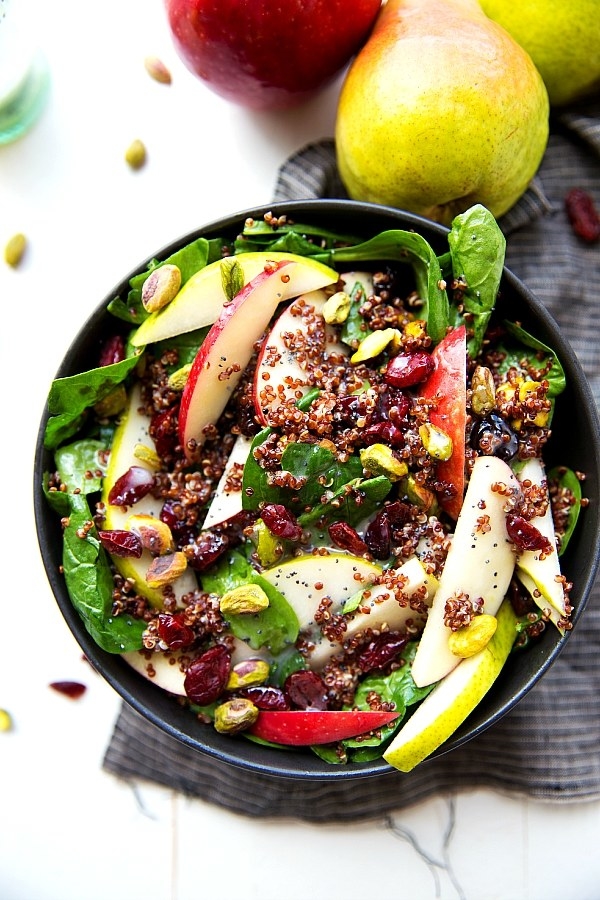 11.
Roasted Cauliflower and Farro Salad With Feta and Avocado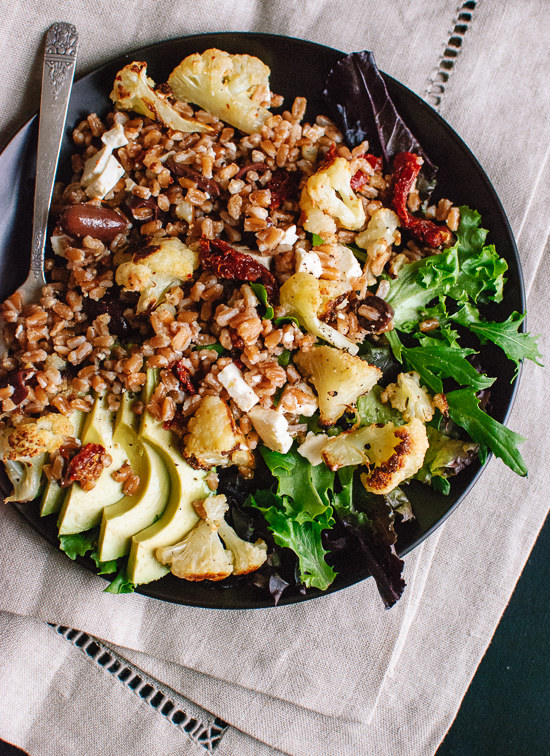 12.
Roasted Pumpkin and Peach Salad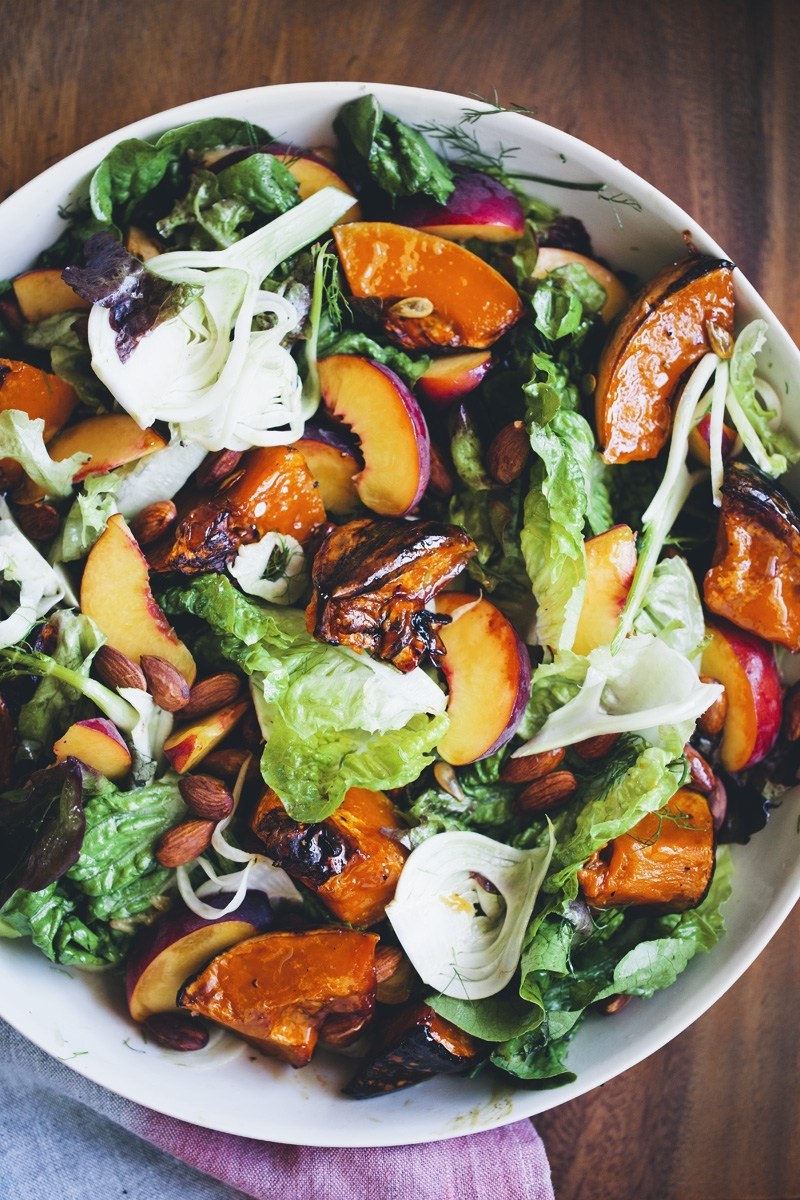 13.
Autumn Harvest Chicken Salad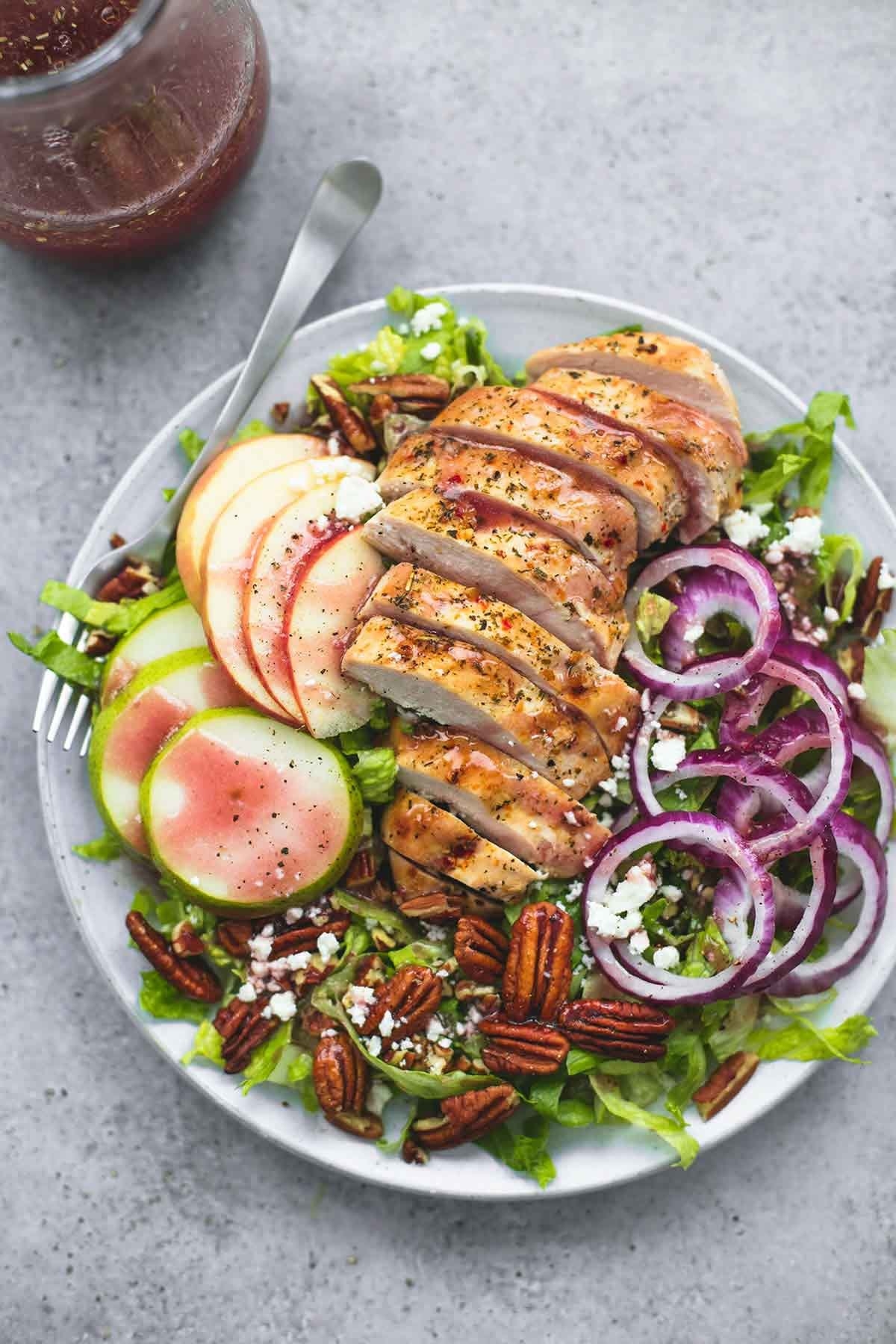 14.
Baby Kale Breakfast Salad With Maple Bacon Vinaigrette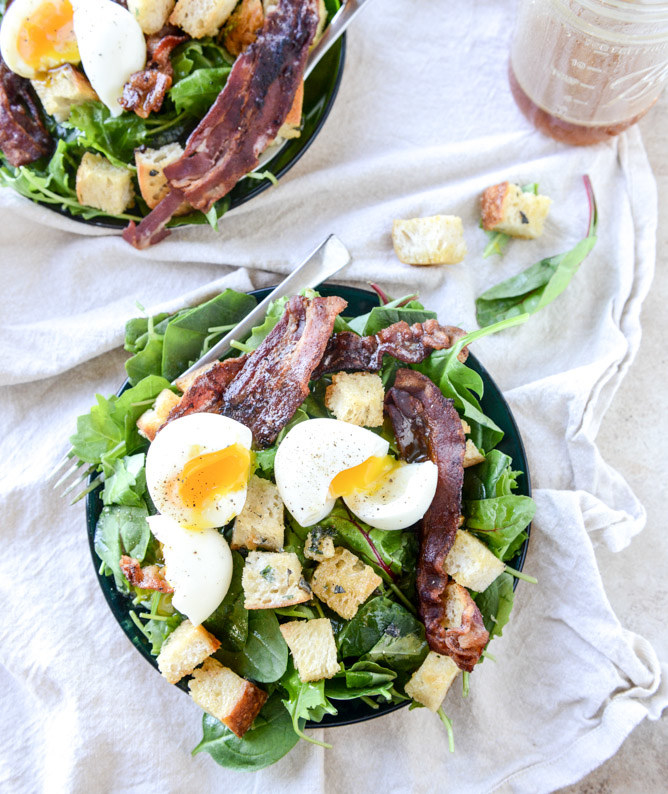 15.
Brussels Sprouts, Cranberry, and Quinoa Salad