Hi there, my name is Clare! On any given day you can find me with my nose in the proverbial book or eating my way through Sydney's foodie scene.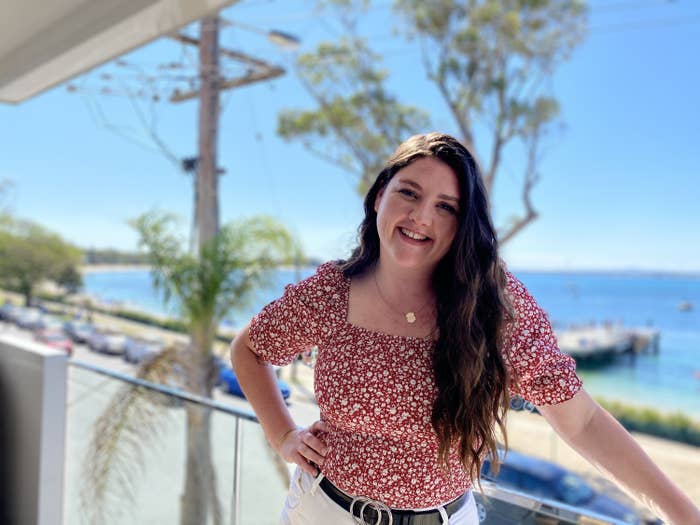 Before I dived into The Sims 4, I spent a lot of time on YouTube, looking up peoples' builds, gameplay challenges and extra features you can get with certain expansion packs. And let me tell you, I had no idea about the huge sense of community The Sims harbours.

I will admit, I spent a long time creating my Sim. At first, I started off just trying to make it look exactly like me, but I realised that this was an opportunity to really try out some new ~lewks~ that I'd never attempted IRL.
Plus, there was this awesome personality quiz at the start that kind of sets up your Sim's character arc throughout the gameplay.
I made my partner a Sim too, because in reality, it's a shared dream of ours that we'll one day own a huge house that magically falls into our laps. As you can probably tell, I've bought way too many of those "win a house" lotto tickets.
Building your home in The Sims gives you an unlimited amount of freedom. From homes that are built underwater, to ones that float in the air, there are some really inventive community members that you can find online — with tutorials as well.
So, I packed up my Sim's household and moved them over to a mega mansion right by the water.
This world, Willow Creek, is honestly the type of environment I have been craving this year. Somewhere out of the city, next to water and nature. It's the kind of place that I would want to settle down in Australia.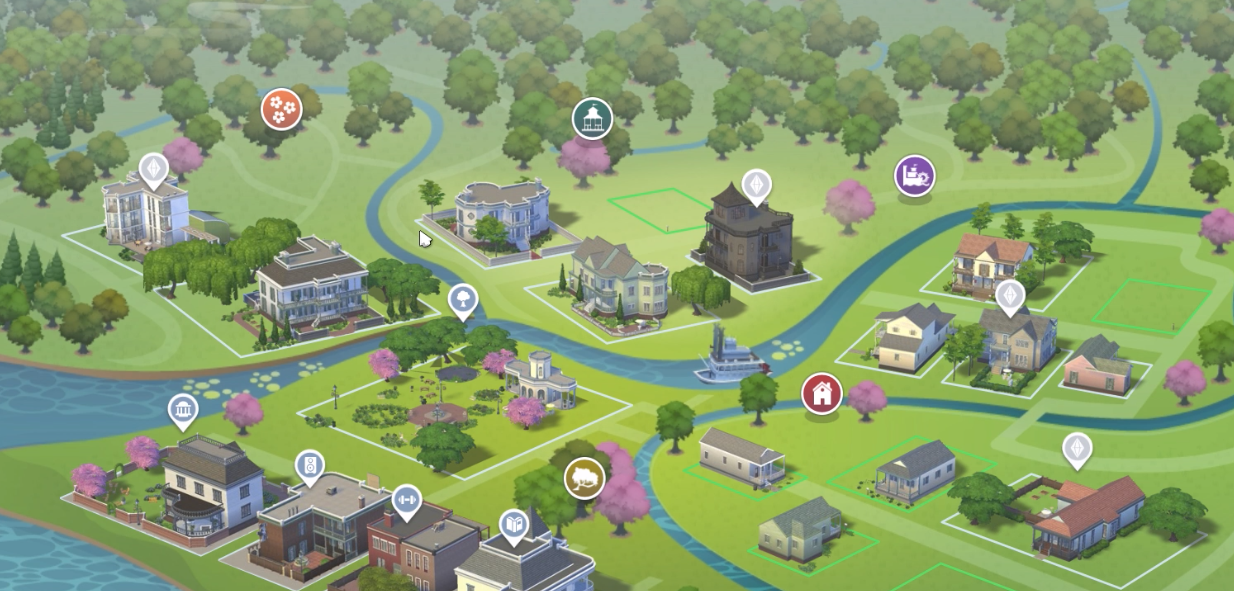 Because it's meant to be my dream house, I converted one of the bedrooms into a library, put in a gym for my partner and finally got the bay window kitchen area of my dreams.
In one gameplay session, my Sims were living in their dream house, both with successful careers in their field of choice aaand I think it's safe to say that I'm now a little bit obsessed.
So, what's next? I really want to start exploring the expansion packs so I can truly start to live a life only possible in The Sims.