Nicole Byer is a UCB improviser and a comedian on MTV's Girl Code.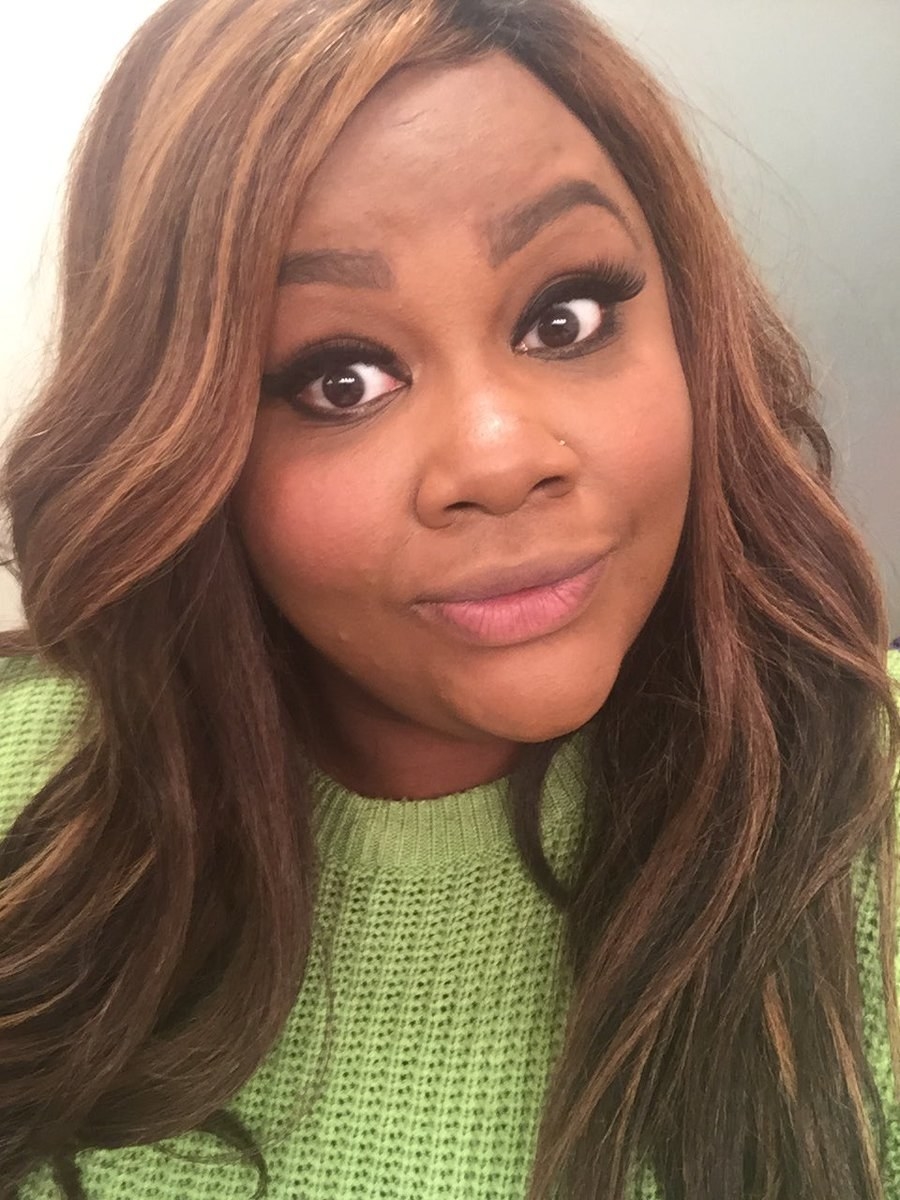 Recently, Nicole was getting cozy on a Delta flight when she noticed something rather odd: there was some foul-smelling, dark substance in the complimentary blanket on her flight.
Upon closer inspection, Nicole realized that she was living a horrible nightmare: there was actual poop in her Delta blanket.
Yes, you read that correctly. Girl thought she could snuggle up in a regular blanket, and got herself a poo blanket instead.
If you're having difficulty spotting the poop, allow me to lighten that photo for you.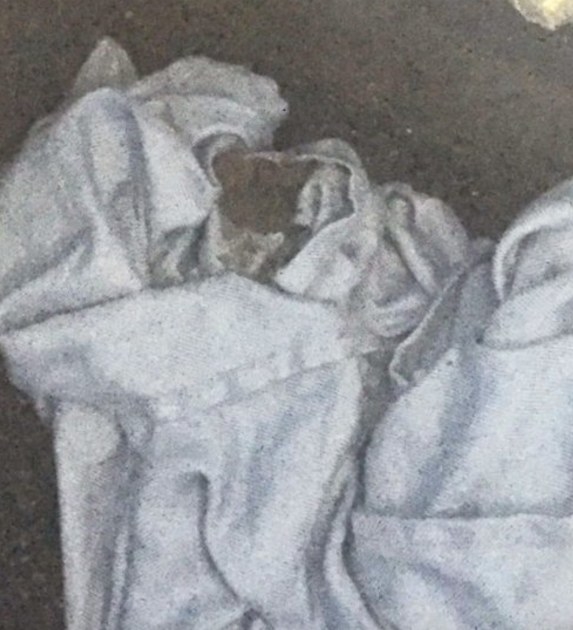 NO NO NO
Good thing she had that barf bag handy — although, considering the circumstances, it could very well have already been full of vomit.
Nicole literally could not believe her misfortune, and explained that she would have taken a better photo of the poop nugget if she hadn't been so emotionally traumatized.
Honestly, the whole thing is not only horrifying, it's a maddening mystery: who would poop in a blanket? And, more importantly, why? How did they do it? Did they take it into the bathroom and just drop a deuce? Did they run out of toilet paper in the airplane lavatory? The questions abound!!!
Nicole said that she did tell alert her flight attendant to the "situation," but the damage had already been done.
Not surprisingly, Nicole was not alone in her disgust. Her Twitter followers could not believe what they were seeing.
Some people tried to (understandably) make light of the situation. Because when life hands you poop blankets, you make … poop-blanket-ade?
The most shocking facet of this whole mystery is the fact that Delta seemed fairly unperturbed about the entire situation. In fact, they simply advised Nicole to say something to her flight attendant.
Um, what about payment for emotional damages, Delta??
Nicole couldn't believe that the airline didn't even offer her an apology or attempt to rectify the situation in any way.
Eventually, the company apparently offered some sort of compensation for Nicole's shitty (ha!) situation after a flight attendant confirmed her story.
Hope you're cool with losing another customer, Delta — because I don't think you're coming back from "Sorry you found human shit in your blanket."
This post was created by a member of BuzzFeed Community, where anyone can post awesome lists and creations.
Learn more
or
post your buzz!
Looks like there are no comments yet.
Be the first to comment!