As far as professional sports go, baseball is one of the – ahem – slower ones. Major League Baseball is already grappling with how to speed up the pace of play, enforcing time limits between innings and during manager mound visits.
Here's a suggestion, though – why don't we just listen to the Chicago Cubs and Arizona Diamondbacks' bullpens? With nothing to do during a rain delay on August 3, the two bullpens put on an entertainment spectacle for the ages. Let's break down the best moments from their epic dance-off.
Chicago gets things started by calling out Arizona, doing what any normal group of dudes does when calling out an opponent – sporting super creepy plastic animal masks.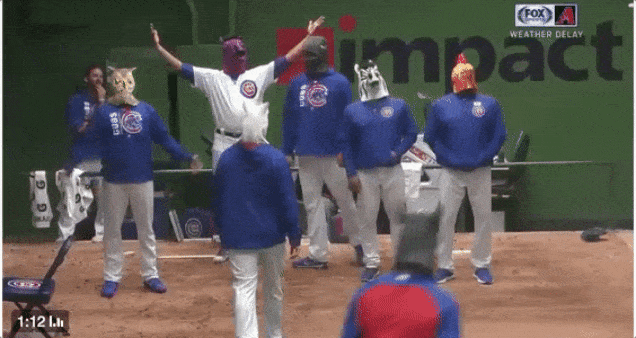 The D-Backs respond with your standard upside-down-jersey swap.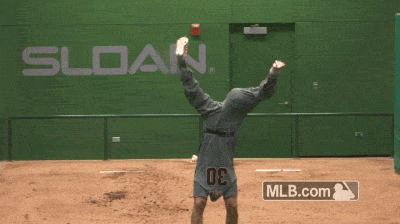 Then Arizona really takes things up a notch, nailing this bobsled roller coaster move.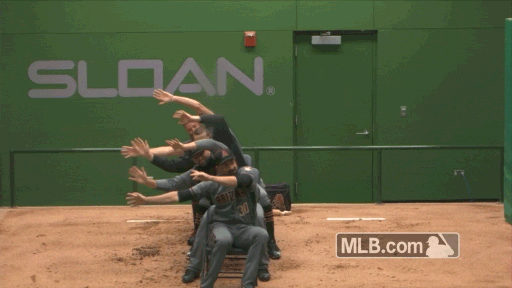 But Carl Edwards Jr. is having none of it. He's just posting up out here tryna catch a fish.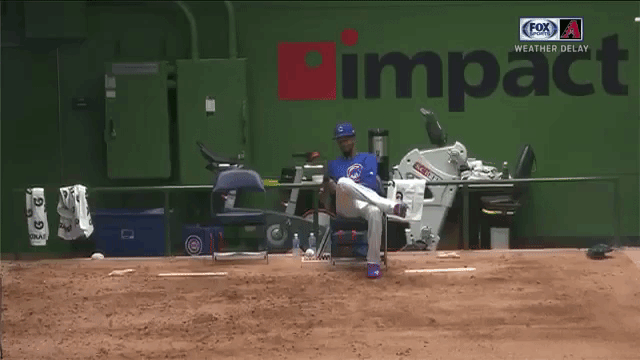 The D-Backs just keep rolling with the elaborate moves, though. Here's the Human Bowling Alley, executed to absolute perfection.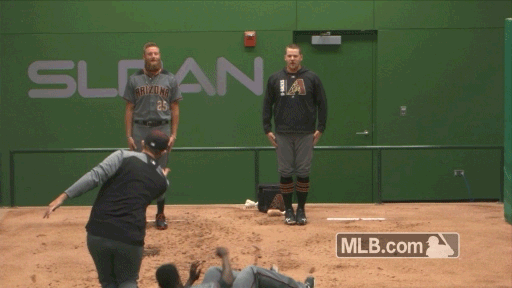 This post was created by a member of BuzzFeed Community, where anyone can post awesome lists and creations.
Learn more
or
post your buzz!